I am giving away 4 bags of delicious Southern Recipe Pork Rinds to one lucky reader!! Did you know that Pork rinds are a high protein, low-carb snack?
Southern Recipe offers 4 unique new flavors! Sea Salt & Cracked Black Pepper, Korean Kimchi BBQ, Spicy Dill and Pineapple Ancho Chile are such delicious flavors! These pork rinds are cooked in sunflower oil and made in small batches.
Make sure to leave a comment below telling me which flavor that you are excited to try first!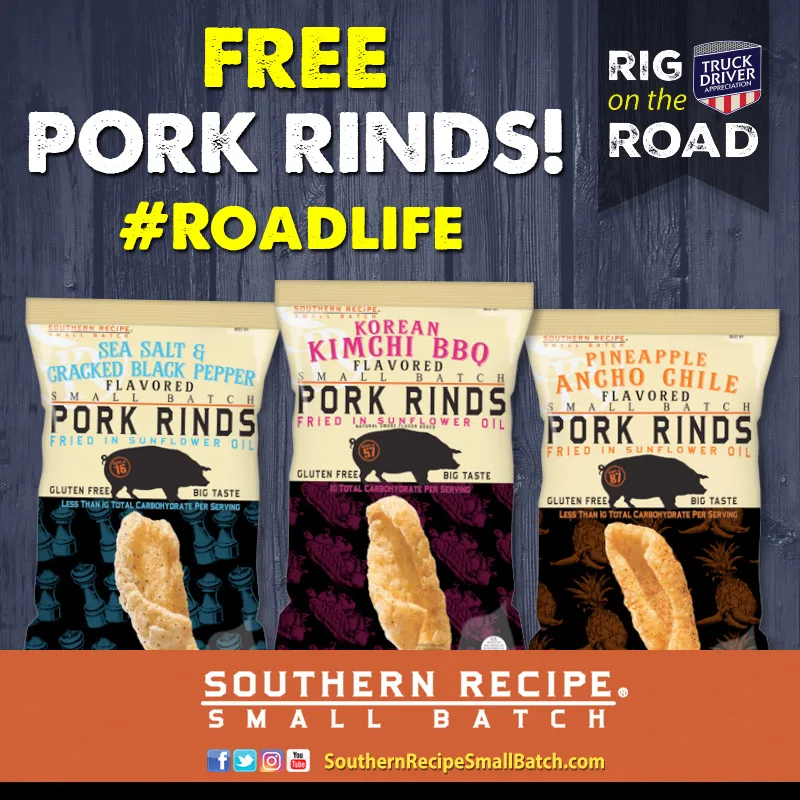 Southern Recipe, is honoring more than 3.5 million hard working truck drivers in the USA who travel almost 400 billion miles each year with its 6th Annual Truck Driver Appreciation campaign.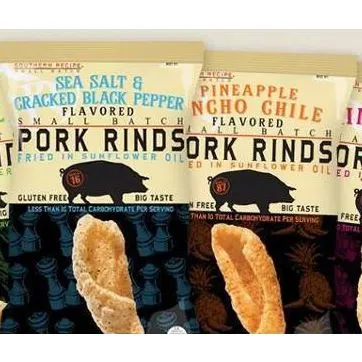 From August 1st- September 17th, truck drivers, families, and consumers are invited to learn more about Truck Driver Appreciation Week and pork rinds at PorkRinds.com.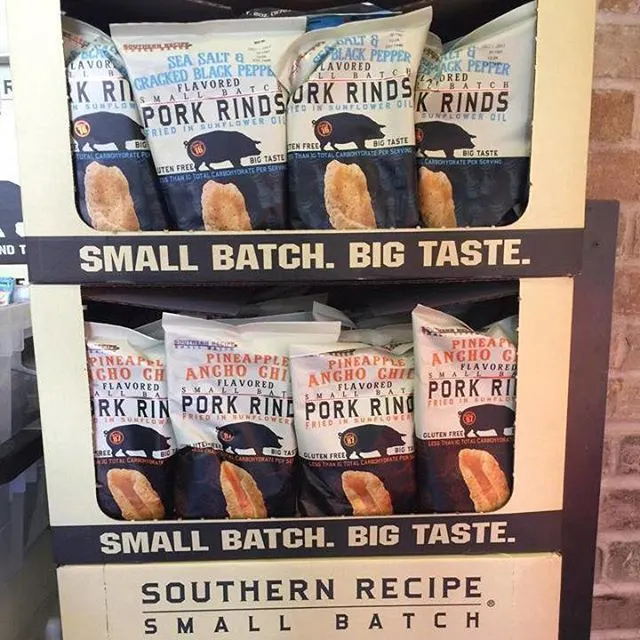 Visitors can earn a chance to win $2,500 by submitting a photo of him/herself or their rig (if they are a truck driver) or of a truck driving friend.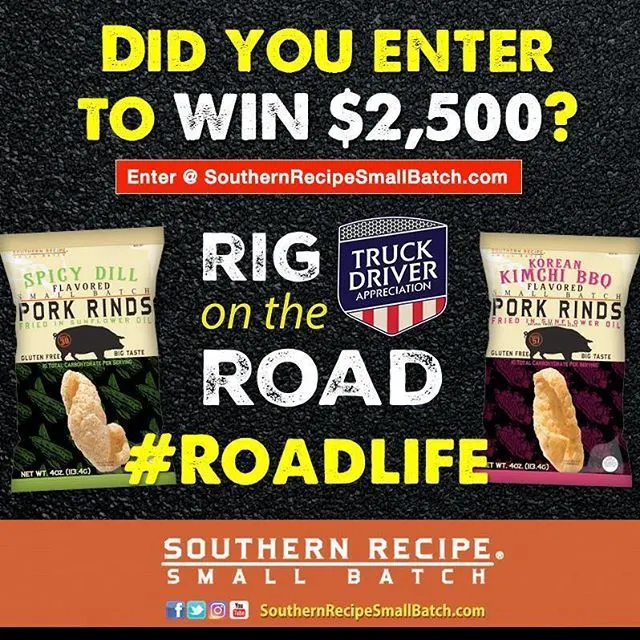 Other prizes are also available to win, and each photo submitted will
help the St. Christopher Truckers Development and Relief Fund (SCF) earn a
$2,500 donation.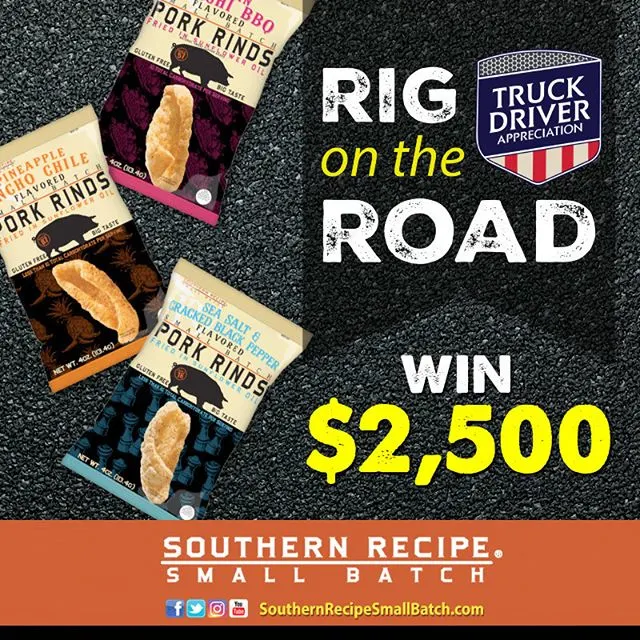 Winners will be announced, and the charity donation will occur after Truck
Driver Appreciation Week, September 11th-17th, 2017.
Southern Recipe draws awareness to the charity and its good work throughout the campaign.
At the end of the campaign, a U.S. wide map, representative of truck drivers across the country, will hopefully be completed. In doing so, it is the brand's and SCF's hope
to help everyone in the U.S. understand the importance that this hard- working segment of our society plays in bringing the food we eat every day to America's tables – and the challenges they encounter as a result.
"This is a fun way to give back and show what life on the road looks
like!"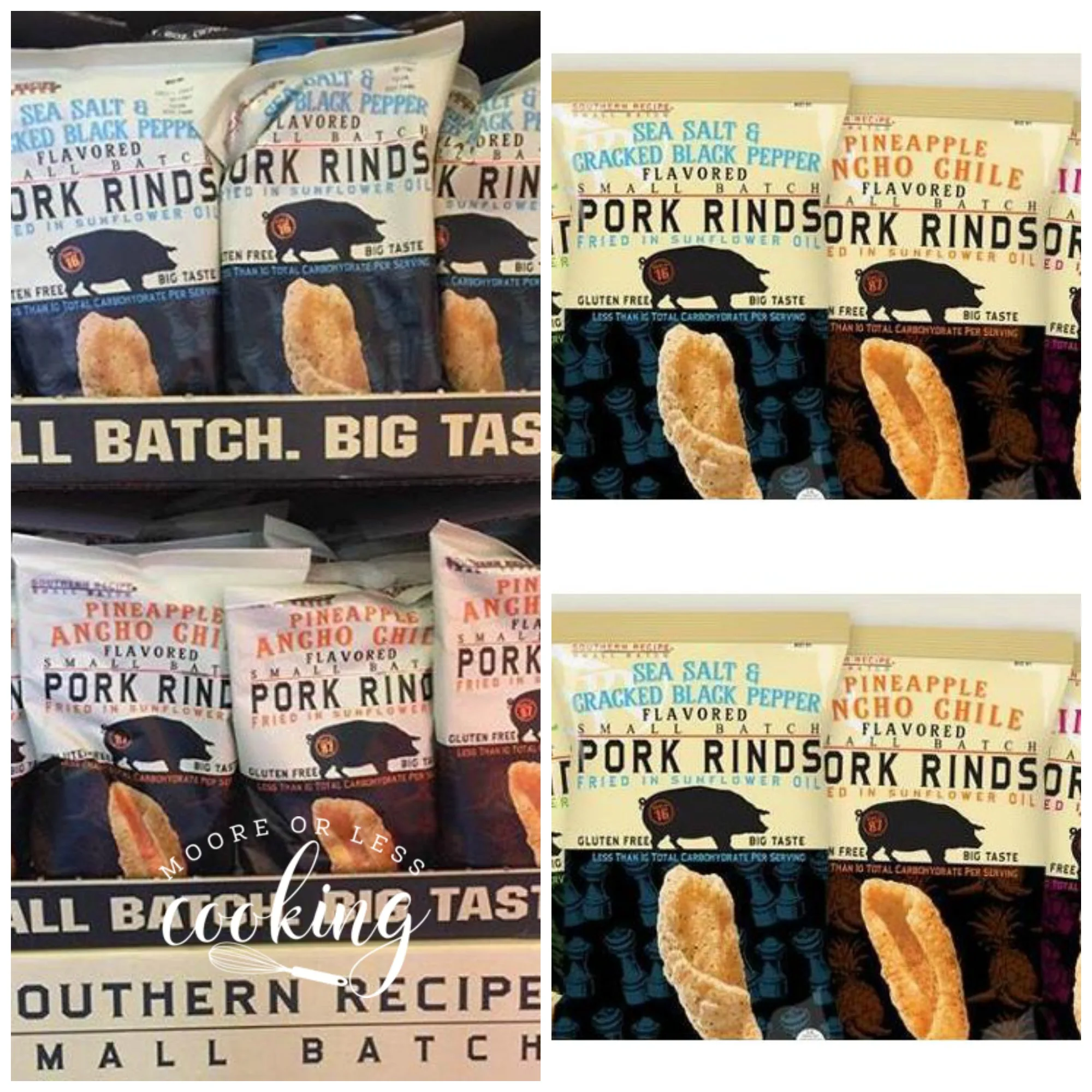 Have YOU entered to #WIN $2,500 for our #TruckDriverAppreciation #RigOntheRoad Contest!? No? Get to https://SouthernRecipeSmallBatch.com NOW!
For more information about these pork rinds, check out: SouthernRecipe.com
and on their Facebook, Twitter, Pinterest and Instagram
****** PLEASE LEAVE A COMMENT TELLING ME WHICH FLAVOR YOU WOULD LOVE TO TRY FIRST ********

Please remember to SHARE on FACEBOOK
and PIN IT!
Giveaway ends October 6th, 2017
Nettie Moore is the cook, baker, photographer, and designer behind Moore or Less Cooking Food Blog. Nettie is a self- trained cook and baker. She loves creating easy recipes that don't call for a lot of unknown ingredients. Nettie's Blueberry Skillet Cake has been featured in Taste Of Home Magazine and her Peach Raspberry Pie has won awards! She was born and raised in Southern California and now lives with her artist husband. Follow Nettie on her blog, Moore or Less Cooking, or on FACEBOOK | TWITTER | GOOGLE+ | PINTEREST | BLOGLOVIN |INSTAGRAM|