Thanks to Hannaford for sponsoring this Easy Skillet Lasagna recipe post. All opinions are 100% my own.
Easy Skillet Lasagna: Get all of the flavors of a meaty, cheesy baked lasagna in less than half the time with this simple, yet delicious one-pan meal!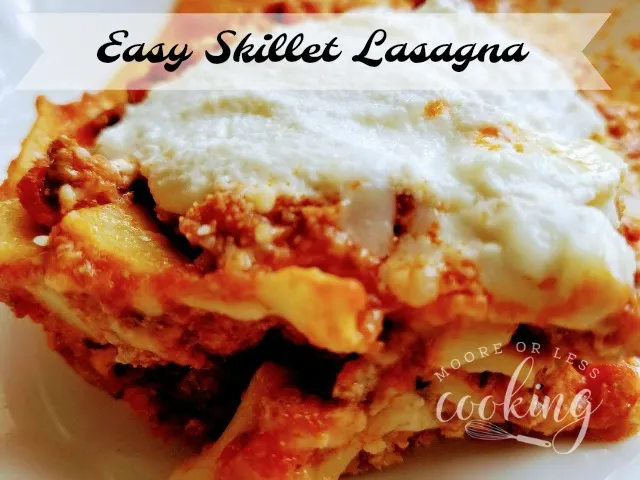 Lasagna can take many hours to make, but not with this recipe. You can have it on your table in under 45 minutes. Hannaford brand ingredients can also keep you under your budget.
Here is what you will need to make this delicious meal: ( water, salt, and pepper not included in photo)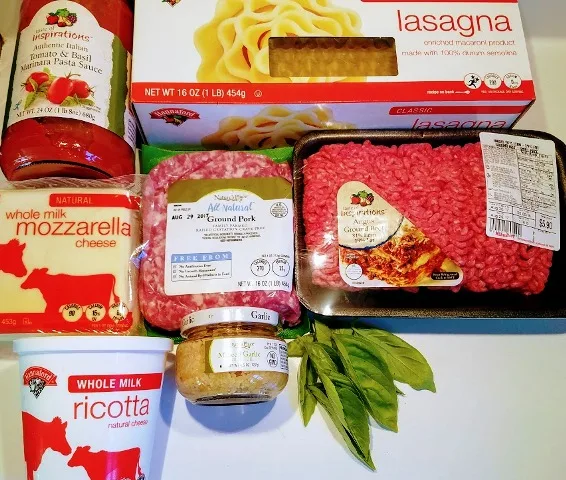 Every time we go out for Italian food, hubs orders lasagna which can cost almost $20 by itself when served with an Italian Salad. This Easy Skillet Lasagna is just as delicious, saves you loads of time and and at just $1.78 per serving, it's more within my budget thanks to Hannaford brand products!!
This back-to-school season, parents are looking for convenient and fun meal ideas that they can feel good about and they know their kids will love. Hannaford's brands have all of the ingredients you could ever need to bring these meals to life!
Easy Skillet Lasagna is a perfect meal choice, great on a budget and with a busy schedule, it's a convenient and a fun meal. Hannaford's brands help to maximize flavor, minimize the stress on a family's budget and makes the most of your supermarket basket.
From canned and dry goods to dairy and frozen foods, Hannaford's brand products
are made from the best ingredients and are always the lowest price on the shelf.
You can also ask Hannaford butchers, fishmongers, and deli experts to share the freshest meat, fish, and deli items that are the perfect portion size for the family and fit the budget.
Look to every aisle and section of the store to introduce variety into family meals and
lunch boxes, then shop the perimeter of the store your family will love and fits your budget.
MONEY SAVING TIPS:
Buying cheese in blocks and shredding it yourself, takes a couple more minutes in the kitchen, but saves you money overall than buying pre-packaged, pre-shredded cheese.
Brand names don't matter a whole lot in cheese – it's the ingredients that you should be looking out for. Aim for cheese that has just milk, enzymes, salt and rennet (optional).
Start your meat savings by keeping an eye on the price per pound of your favorite cuts. Then, stock up whenever there's a sale. You'll find the best savings before holidays such as Memorial Day, Fourth of July and Labor Day. Buy extra meat and throw it in the freezer for use later.
Let's make the recipe!
In a Non-Stick Skillet, brown ground beef and pork, drain fat. Add garlic, red pepper flakes and salt. Cook for another 30 seconds, be careful not to burn the garlic.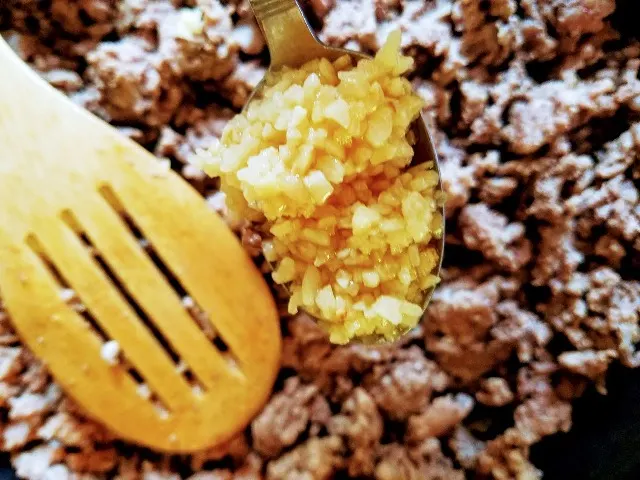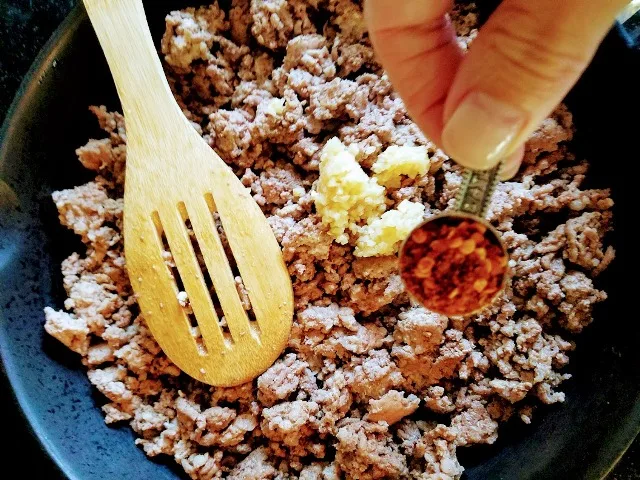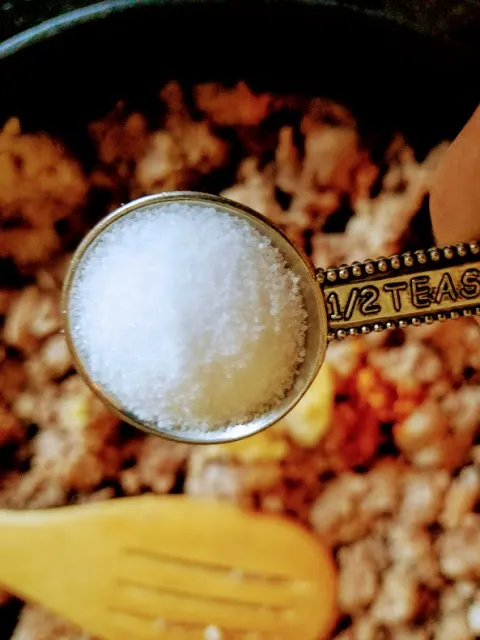 Break lasagna noodles in to 2 inch pieces.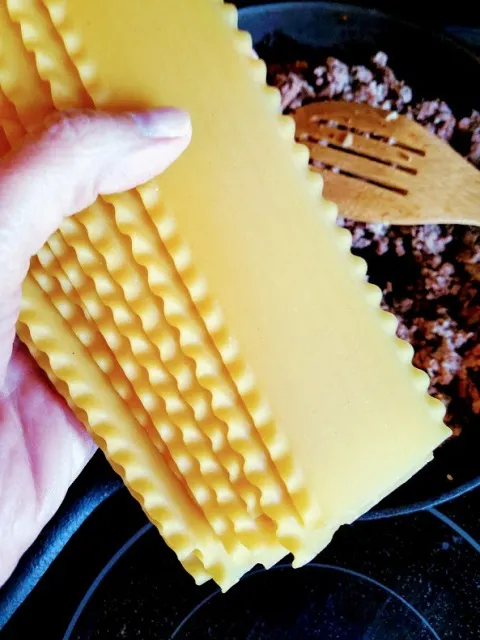 Add noodles to the skillet.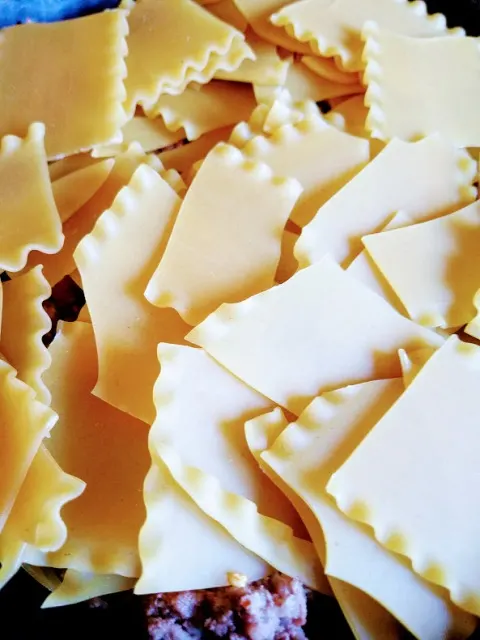 Cover noodles with water and Marinara Sauce.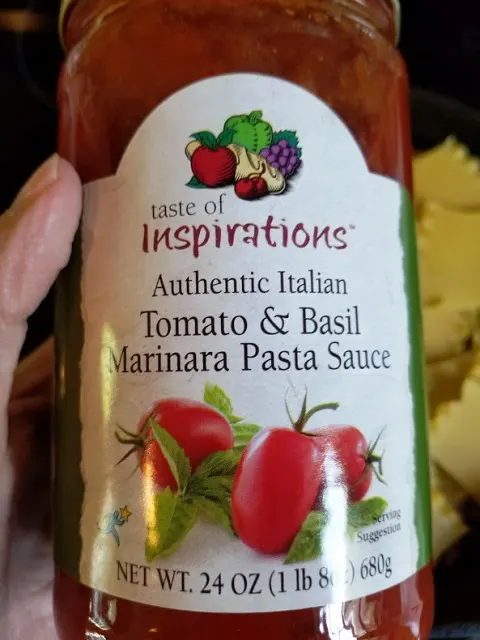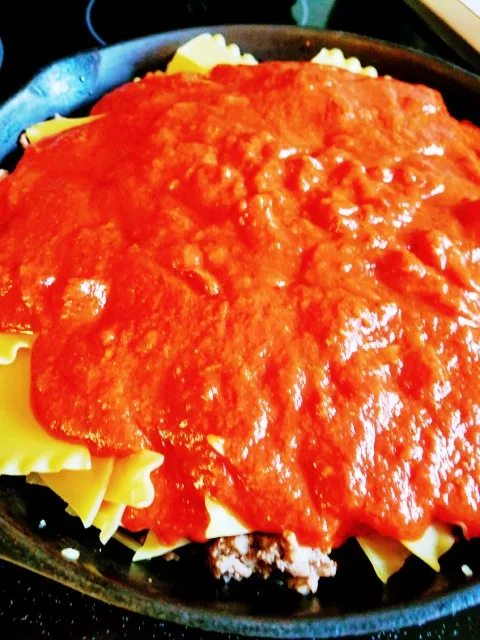 Cover and cook for about 20 minutes. Stirring often so that noodles do not stick and cook evenly.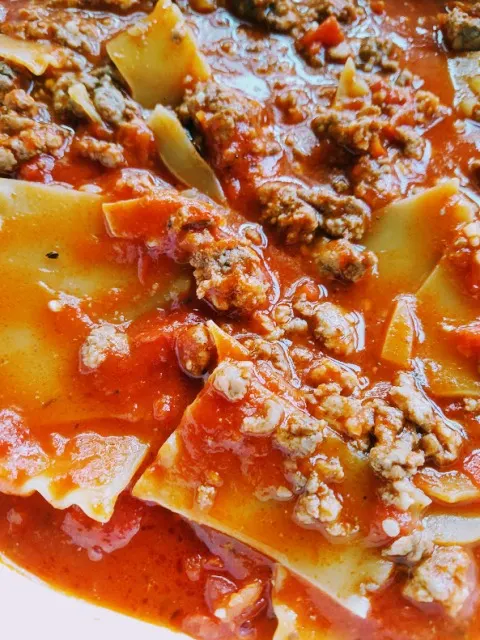 Maintain a strong simmer. Gently stir until noodles are cooked.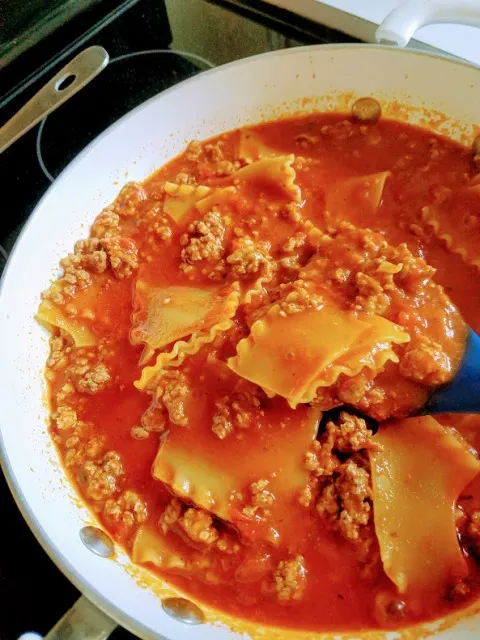 Remove the skillet from the heat, stir in 1/2 mozzarella and 1/2 of the Parmesan.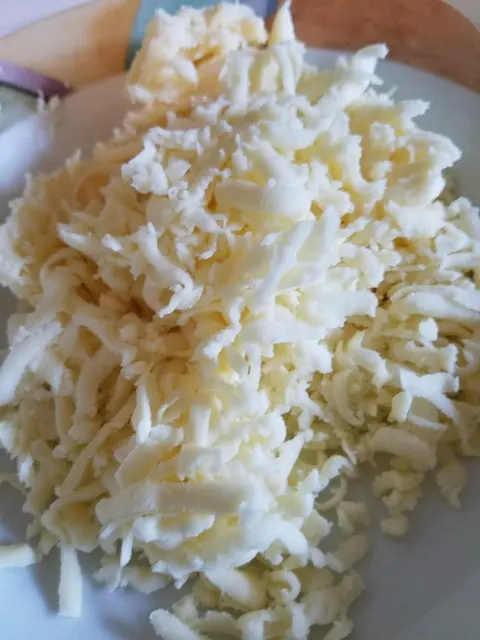 Gently stir in half of the mozzarella cheese.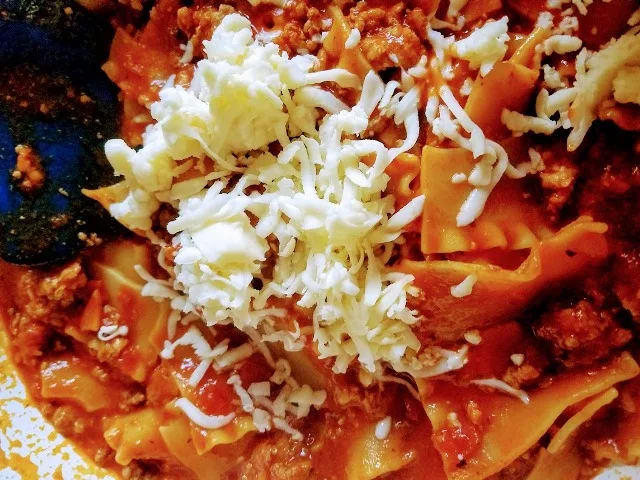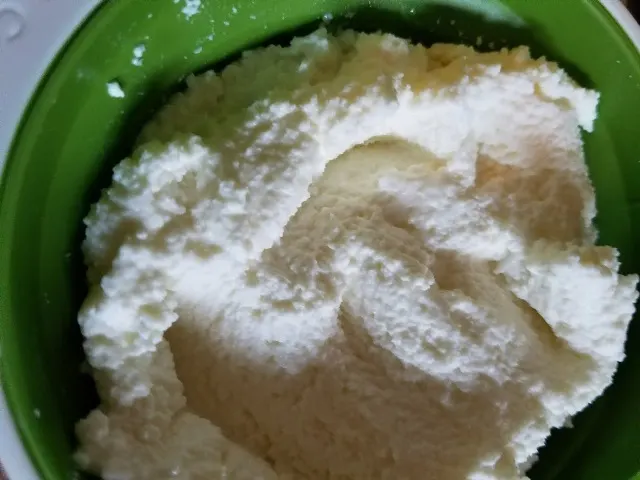 Dot with heaping teaspoons of Ricotta over noodles, sprinkle other 1/2 of Mozzarella and Parmesan. Cover with a lid, let set for about 5 minutes until the cheeses melt together.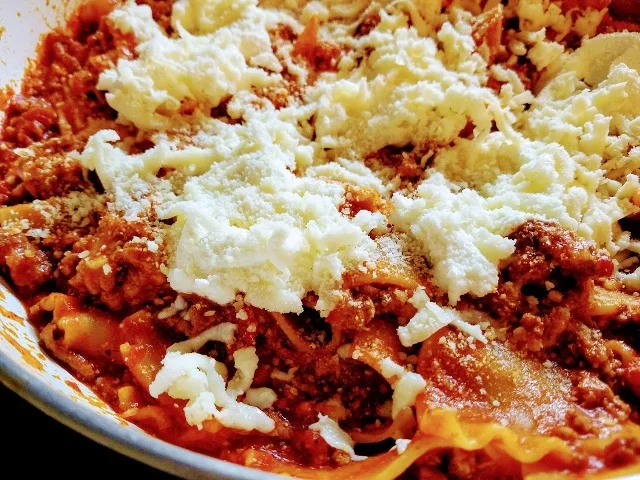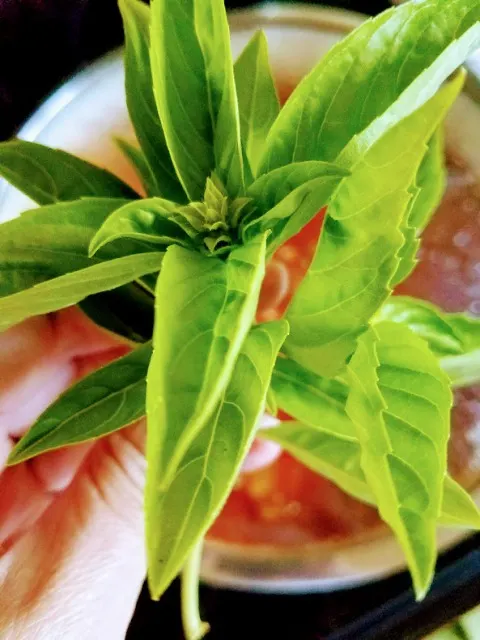 Sprinkle basil on top.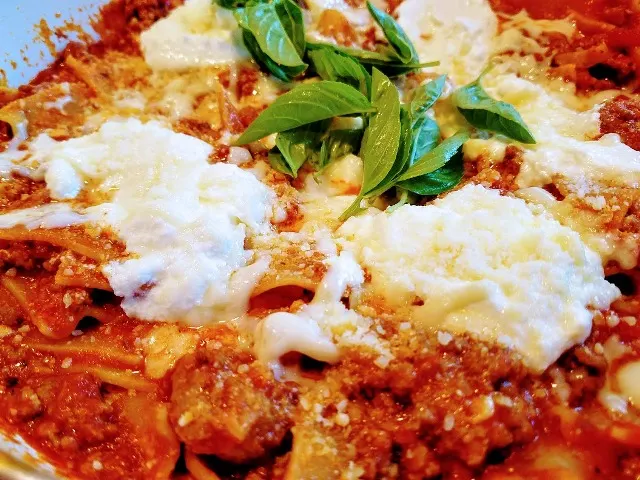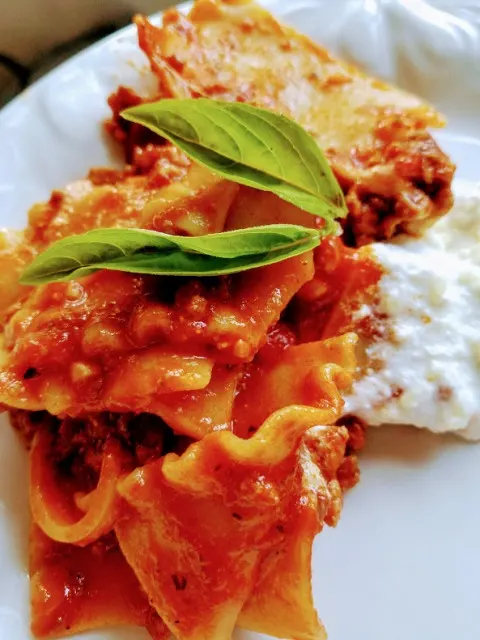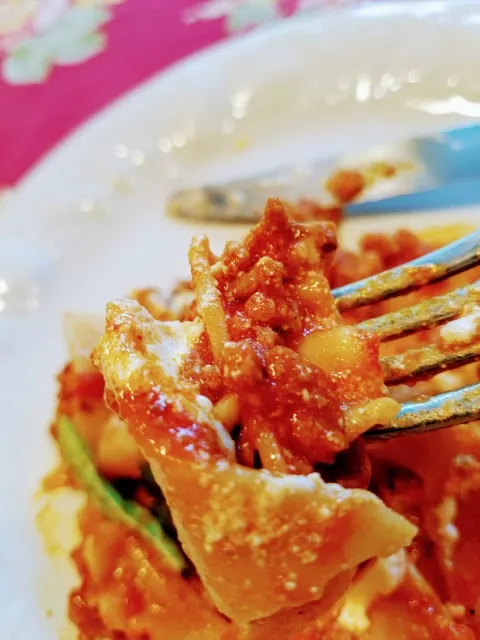 Serve hot with a salad.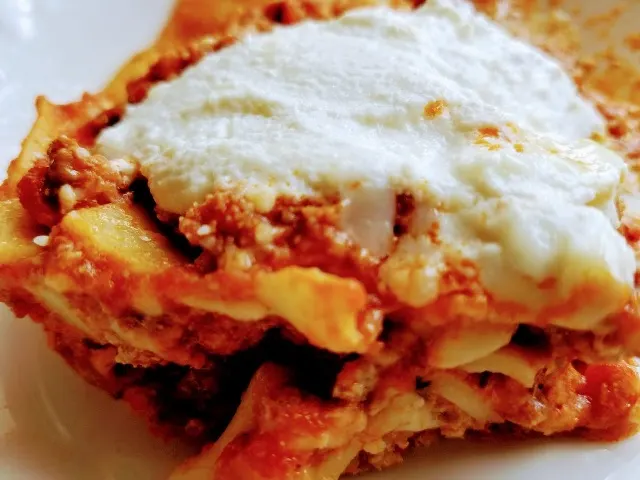 This meal freezes well.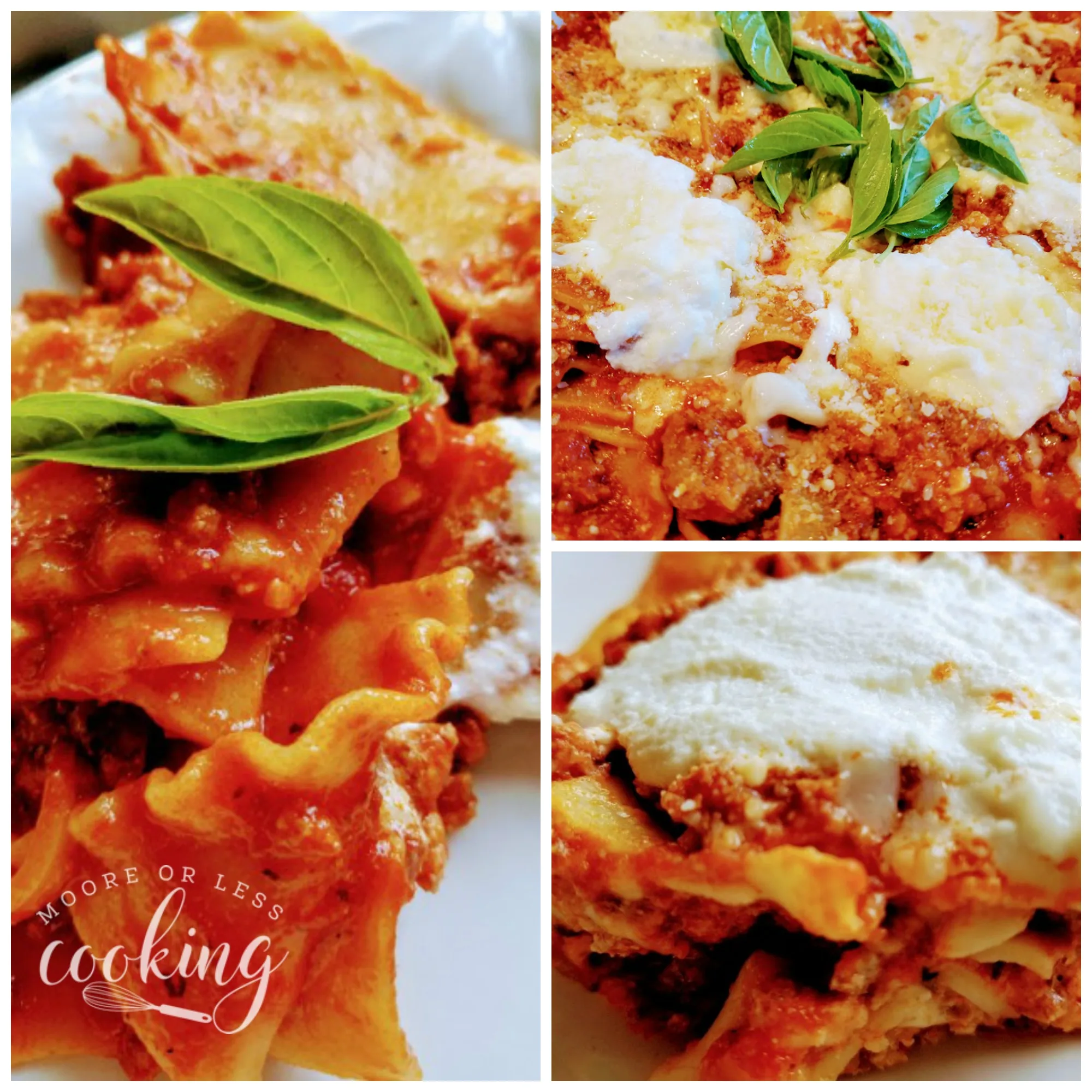 PIN IT FOR LATER

Please remember to SHARE on FACEBOOK
and PIN IT!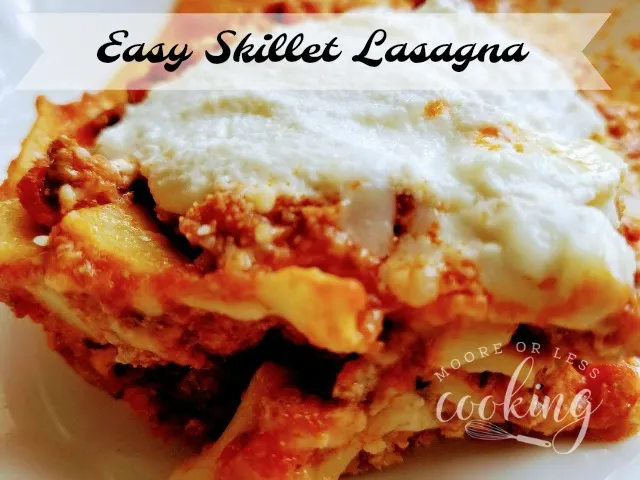 Yield:

6-8
Easy Skillet Lasagna
Easy Skillet Lasagna: Get all of the flavors of a meaty, cheesy baked lasagna in less than half the time with this simple, yet delicious one-pan meal!
Ingredients
1/2 lb Nature's Place All Natural Ground Pork
1/2 lb Taste of Inspirations Angus Ground Beef
1 tsp Nature's Place Minced Garlic in Olive Oil
1/4 tsp red pepper flakes
8 ounces Hannaford brand Classic Lasagna Noodles ( break into 2 inch pieces)
24 ounces Taste of Inspirations Authentic Italian Tomato & Basil Marinara Pasta Sauce
2 cups water
1/2 cup Hannaford Natural Whole Milk Mozzarella Cheese, shredded
1/4 cup Hannaford Parmesan cheese, grated
3/4 cup Hannaford Whole Milk Ricotta Cheese
1/4 cup fresh basil, chopped
salt and pepper to taste
Instructions
In a large iron skillet, cook meat over a medium-high heat for about 5 minutes, breaking into small pieces with a spatula.
Drain meat, return to skillet.
Add garlic, red pepper flakes, 1/2 tsp salt, and cook over med-high heat for about 30 seconds, careful not burning garlic.
Add broken lasagna noodles to the skillet.
Add Marinara sauce and water.
Cover and cook for about 20 minutes, stir often, adjust heat as necessary, keeping a strong simmer.
Remove the skillet from the heat, stir in half of mozzarella and half of the Parmesan.
Dot with heaping tablespoons of ricotta over the noodles, sprinkle with the other half of Mozzarella and Parmesan.
Serve hot with a side salad.
Notes
$1.78 per serving
ground beef $3.00
ground pork $2.50
garlic $0.25
red pepper flakes $0.12
salt and pepper
lasagna noodles $0.85
pasta sauce $3.69
mozzarella $1.15
parmesan $1.25
ricotta $2.00
basil $1.00
TOTAL $15.80 divided by 8 = $1.78 per serving
For more information, follow Hannaford on
Facebook
,
Twitter
and
Instagram
Nettie Moore is the cook, baker, photographer, and designer behind Moore or Less Cooking Food Blog. Nettie is a self- trained cook and baker. She loves creating easy recipes that don't call for a lot of unknown ingredients. Nettie's Blueberry Skillet Cake has been featured in Taste Of Home Magazine and her Peach Raspberry Pie has won awards! She was born and raised in Southern California and now lives with her artist husband. Follow Nettie on her blog, Moore or Less Cooking, or on FACEBOOK | TWITTER | GOOGLE+ | PINTEREST | BLOGLOVIN |INSTAGRAM|