This pizza has the best flavors! Pepperoni, Mandarin Oranges and Spinach with cream cheese, the salty meets sweet connection is wonderful! I made it for a little cocktail party with friends and they just raved about it. Not only is it delicious, but it is so colorful and festive! Perfect for a New Years Eve party!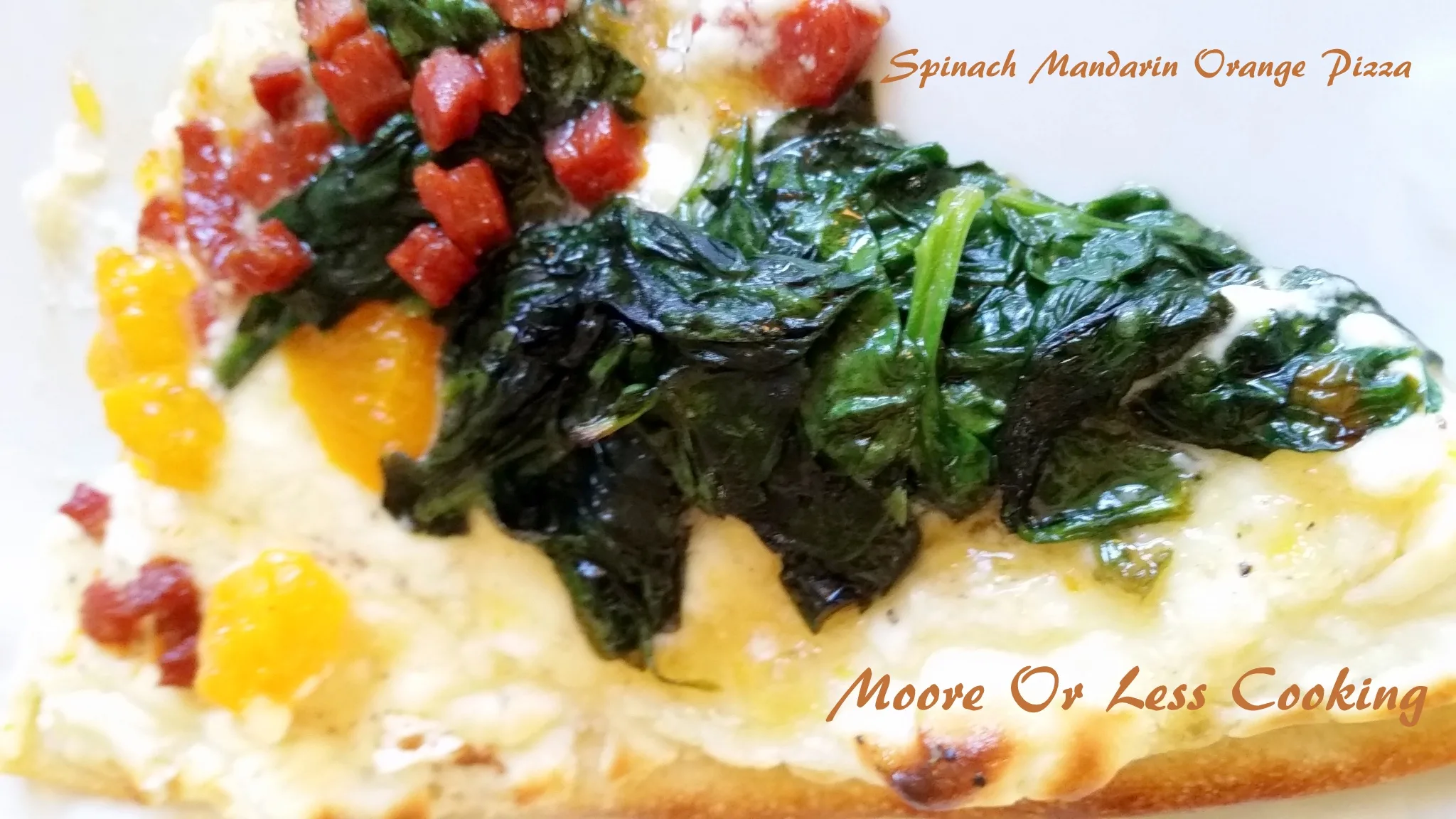 Dole® Spinach Mandarin Orange Pizza – Serve up a bit of sunshine this chilly New Year's Eve with this sweet and savory thin crust pizza. Pepperoni, whipped cream cheese and spinach join Dole® Mandarin Oranges, for feeling like you're "Soaring Over Paradise" at the first "Live on Green" event in Downtown Pasadena, December 29-31.
Here's what you will need to make the pizza: Spinach, Dole® Mandarin Oranges, Chopped Pepperoni, whipped cream cheese, Orange Marmalade, Thin pizza dough, salt and pepper.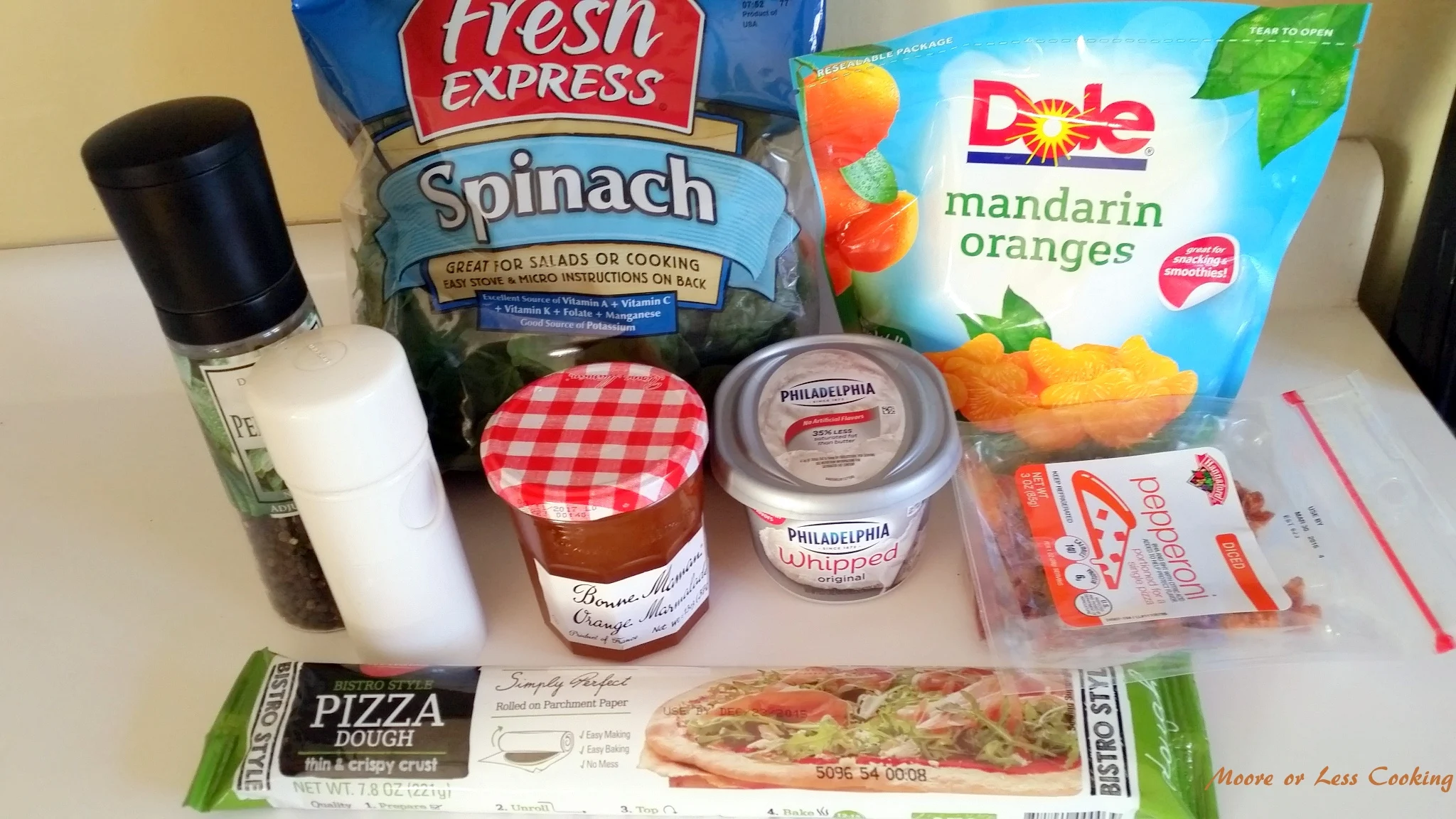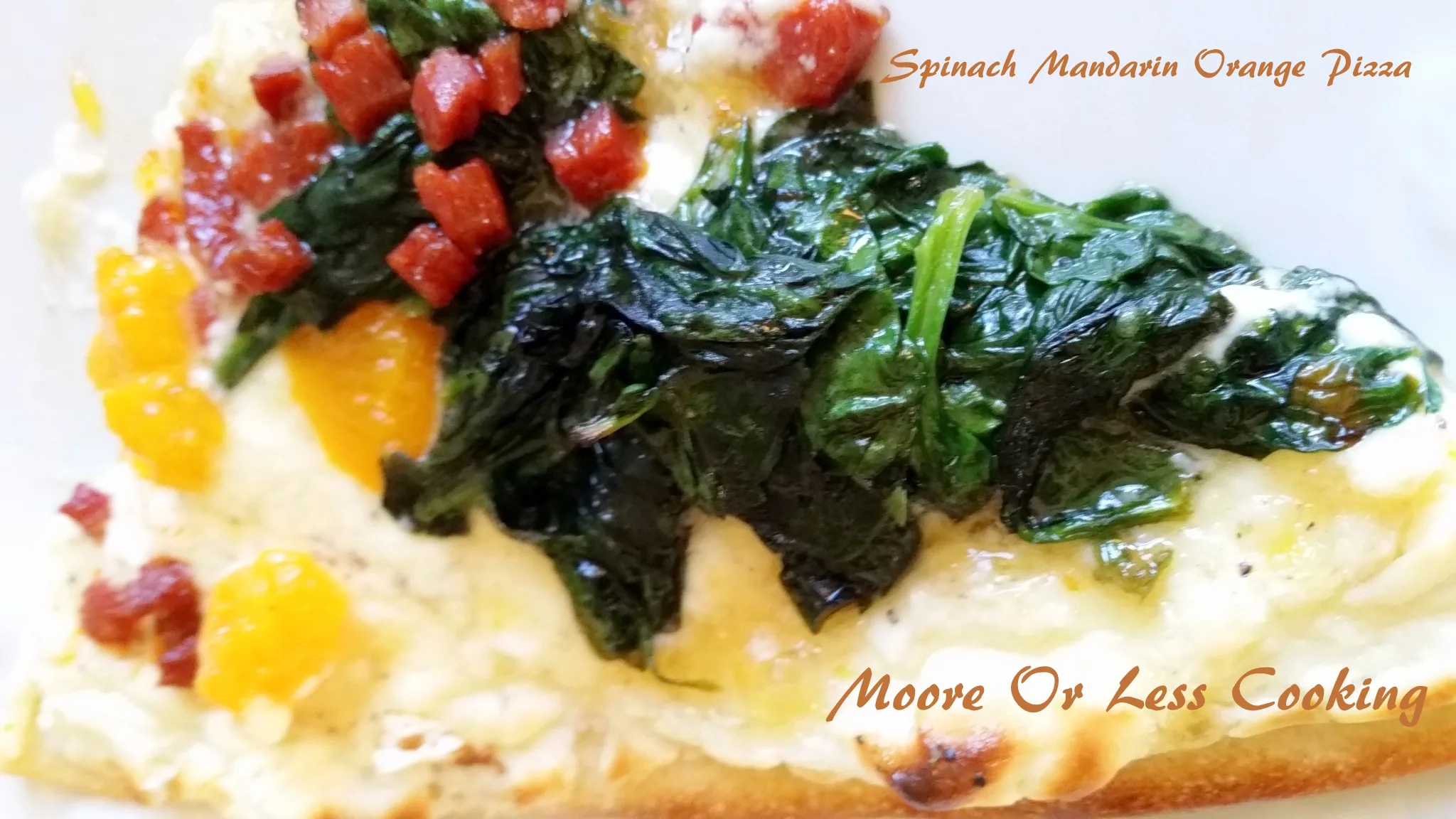 Wonderful combo! Spinach, cheese, pepperoni and Mandarin Oranges!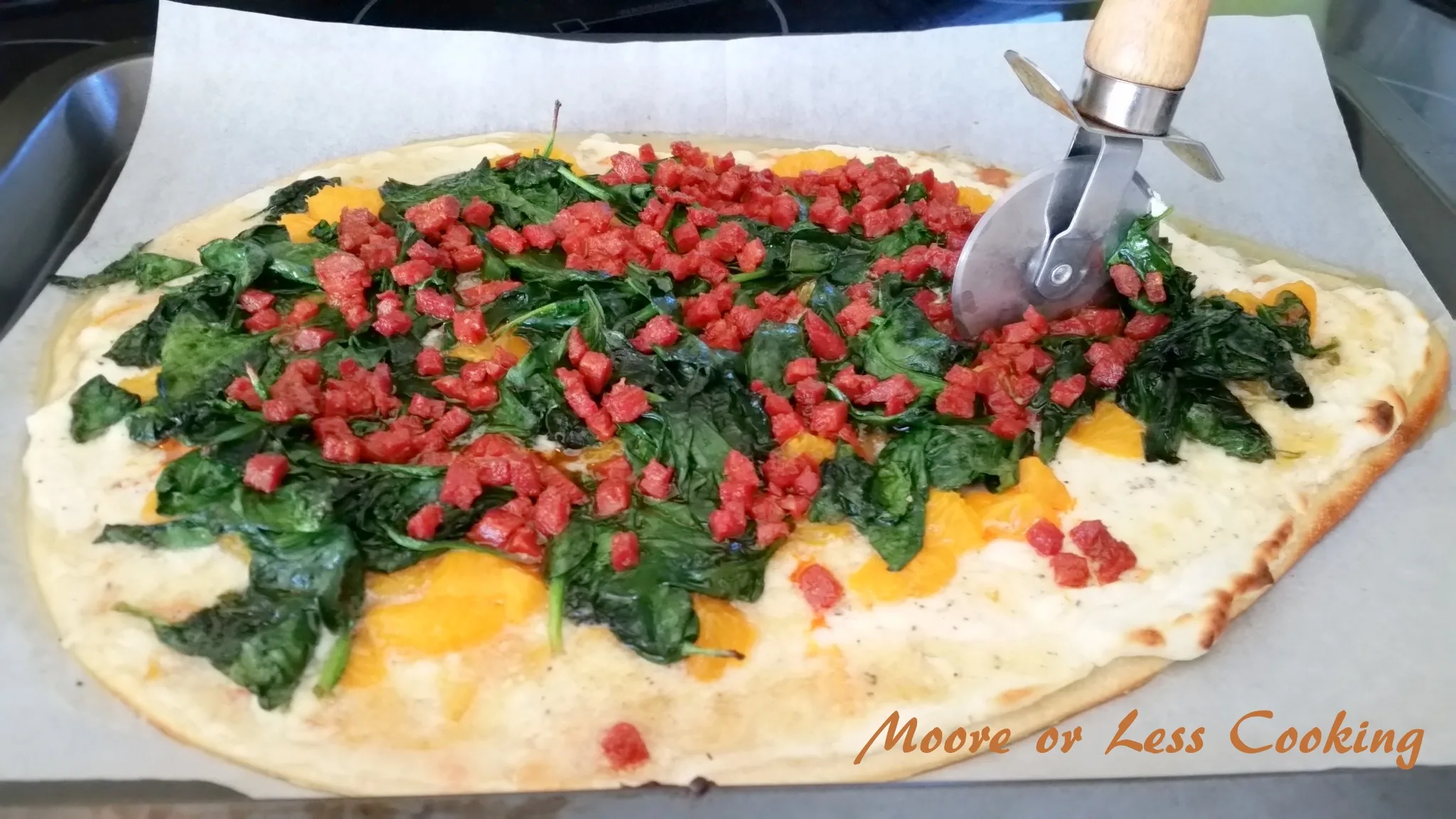 Slice up the pizza and serve.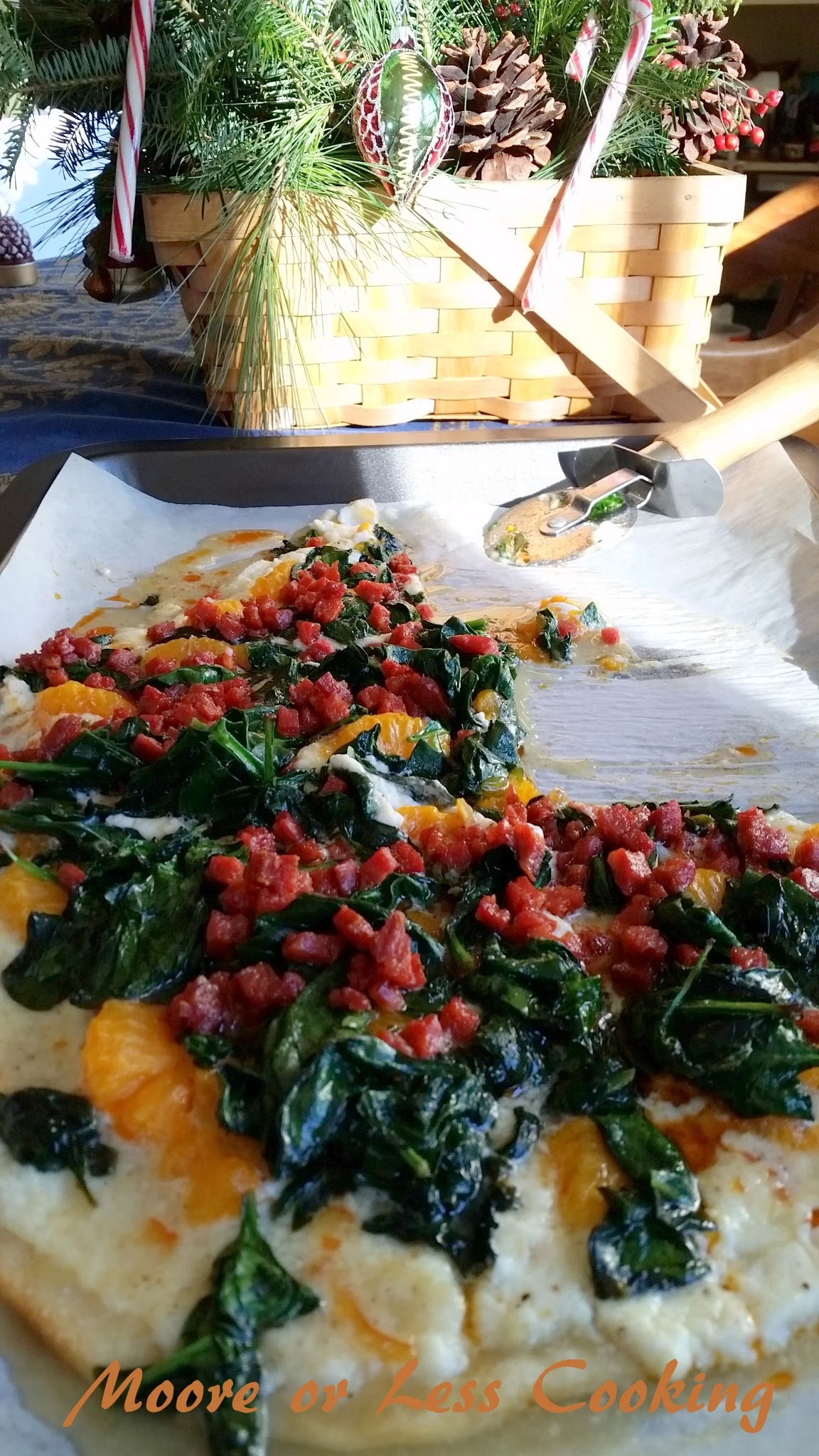 Oh how I wish I could have a slice now! Makes me hungry all over again just looking at these photos!
Recipe from Ally's Kitchen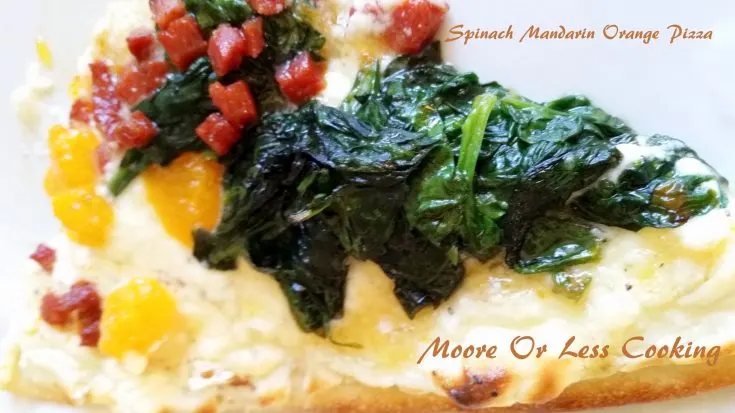 Yield:

6
Spinach Mandarin Orange Pizza
This sweet and savory pizza is just so delicious, you won't be able to stop eating it! Perfect as an appetizer, or as dinner with a tossed salad.
Ingredients
1 pre-packaged roll out pizza dough
1 cup whipped cream cheese
½ tsp sea salt
½ tsp coarse ground pepper
1/2 cup orange marmalade jam
1 cup DOLE® Packaged Foods drained mandarin oranges
1 cup sautéed & drained spinach (excess water patted out)
(Note: Saute 2 cups chopped fresh spinach in 4 tbl olive oil, salt and pepper. Cook about 5 minutes. )
1/2 cup chopped pepperoni
Instructions
Roll out pizza dough into an irregular shape on a parchment paper-covered cookie sheet. Spread whipped cream cheese all around. Sprinkle with salt and pepper. Spread orange marmalade in a thin layer on top the whipped cream cheese. Lay mandarin oranges, spinach and pepperoni on the pizza. Bake in a preheated 400 oven about 17-20 minutes or until golden brown around the edges. Slice and serve immediately.