I was really in the mood for a muffin with fresh fruit, but they are so loaded with sugar and I didn't want that sugar high and crash!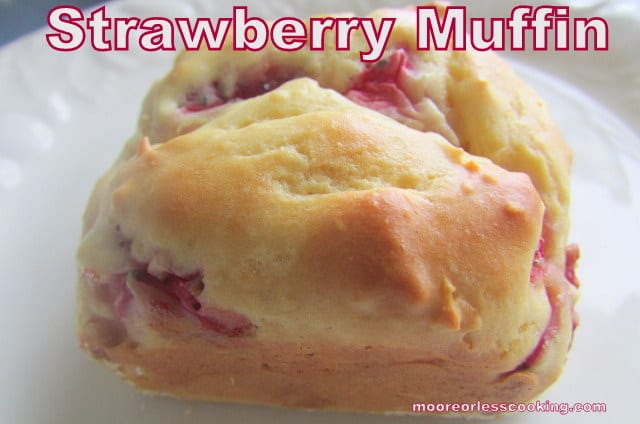 I made a batch of these as it snowed another foot of snow!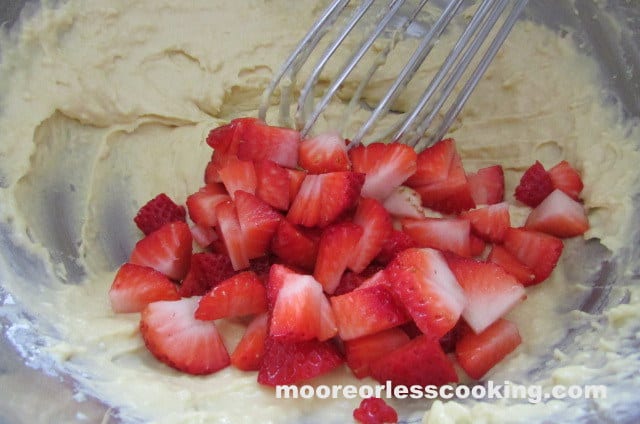 Lo Carb and delicious, and guilt free. They fill you up with the oat bran added. If your berries aren't very sweet, add some more sweetener.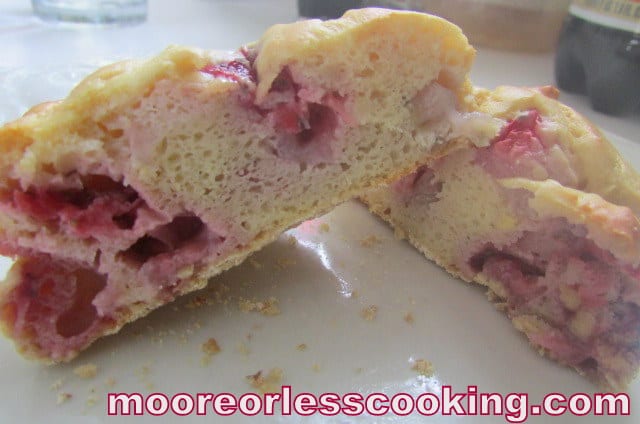 I have also made these with raspberries and blueberries, they are delicious! These are freshly cut, steam is coming off from them!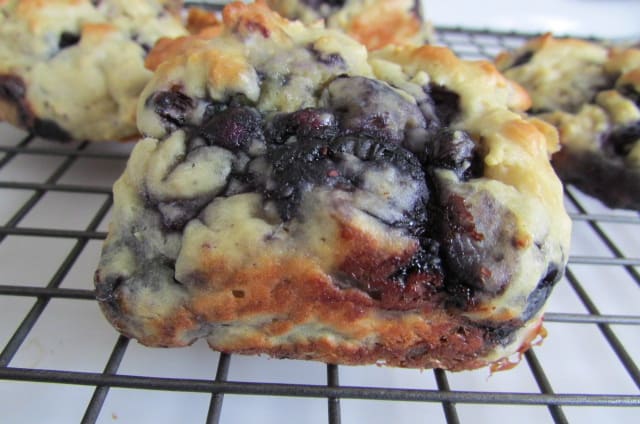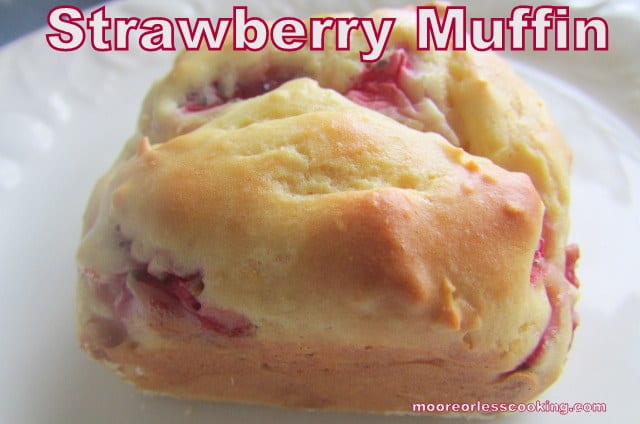 Strawberry Muffins
2015-02-06 15:28:38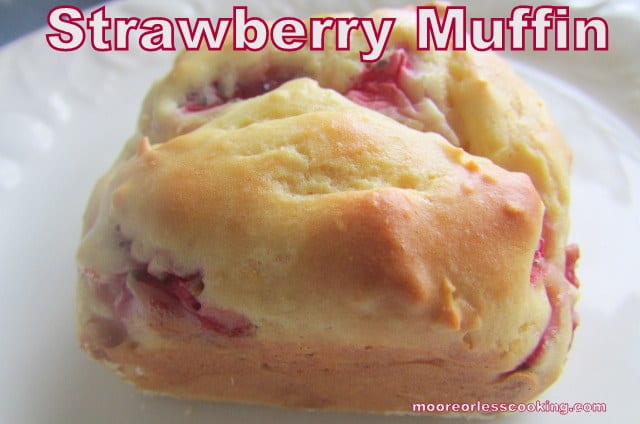 Serves 12
Delicious Lo Carb Strawberry Muffin, using fresh strawberries
Nutrition Facts
Amount Per Serving
* Percent Daily Values are based on a 2,000 calorie diet. Your Daily Values may be higher or lower depending on your calorie needs.
Ingredients
Vegetable Oil Cooking Spray
2 TBSP oat bran
1 cup plus 1 TBSP soy flour
1/2 cup Stevia
1 tsp baking powder
2 large eggs
1/2 cup heavy cream
1/3 cup club soda
1/2 cup fresh strawberries, chopped
special equipment:Pampered Chef muffin pan
Instructions
Preheat oven to 375 F.
Place baking rack in the center of the oven.
If muffin pan is not a non-stick pan, spray with cooking spray.
Mix oat bran with 1 TBSP soy flour, evenly sprinkle the pan with mixture.
Coat the sides, will help keep batter from sticking.
In a bowl, whisk all of the ingredients, except for berries, until well blended.
Fold in berries.
Fill muffin cups, two thirds full with the batter.
Bake for 20 minutes until muffin tops turn golden brown and when sticking a toothpick in the center, it comes out clean.
Remove muffins from the oven, let cool 5 minutes before flipping out of pan.
Serve warm with butter or cream cheese.
Refrigerate left overs.
Notes
For Blueberry Muffins, substitute 1 cup of blueberries for strawberries
Adapted from George Stella
Moore or Less Cooking https://mooreorlesscooking.com/