Our sweet friend, Susan, gave us this beautiful Filled Pancake or Ebelskiver Pan for the holidays. I hadn't used it because I thought it might be too complicated, but really it isn't. WHAT HAVE i BEEN WAITING FOR??? They are so easy and fun to make, I flipped them over with a pair of chopsticks, kids will have so much fun making these with you!
These are the lightest fluffiest pancakes that I have ever had, kinda of like a popover meets a pancake. They are small so you can eat a couple or two, I think I ate ten, but that's because I just had to do a review, haha…
The recipe makes 40, so I froze half a batch for when my grandkids got here. I heated them in the oven at 350 degrees for 10 minutes until they were hot. The kids went crazy for them, perfect size for their little fingers, dipped in homemade syrup from our dear friend Polly. Oh, their parents loved them too!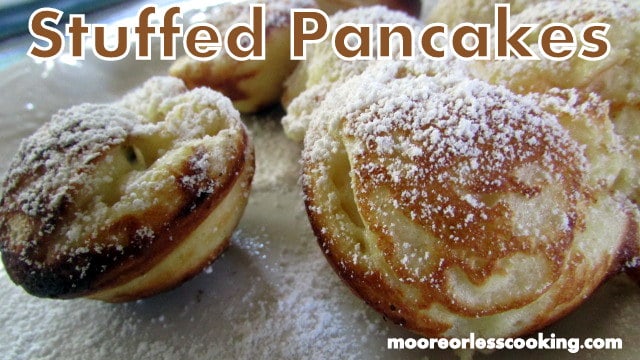 Stuffed Pancakes with freshly picked Maine Blueberries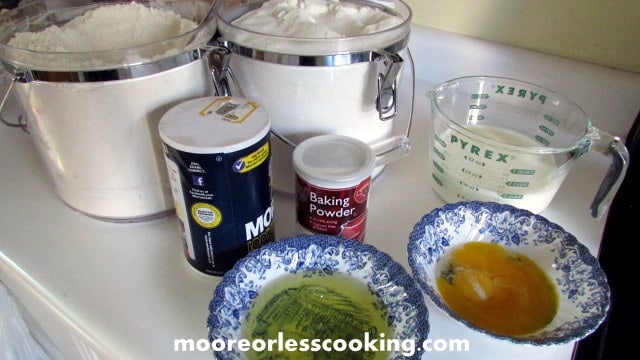 Flour, baking powder,salt, sugar, 4 eggs separated, milk, melted butter.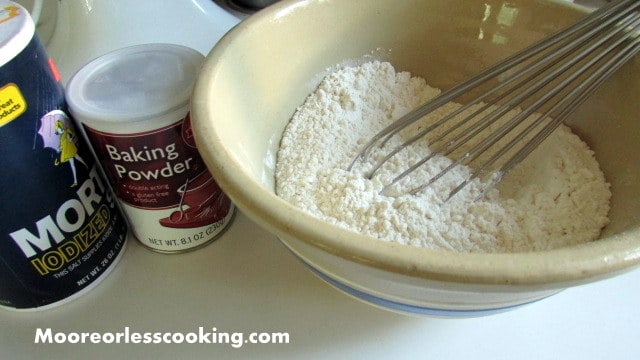 Whisk together flour, baking powder,salt and sugar.
Separate egg yolks.Lightly whisk egg yolks.
.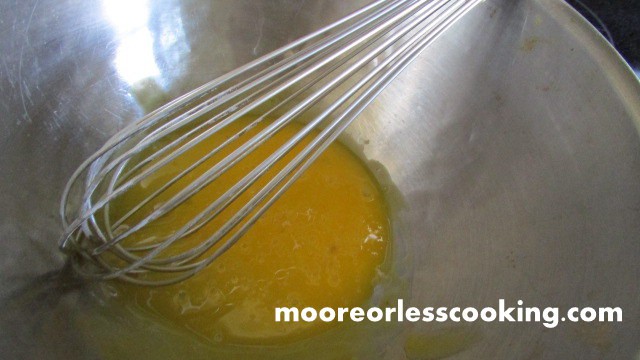 Add milk to egg yolks and melted butter.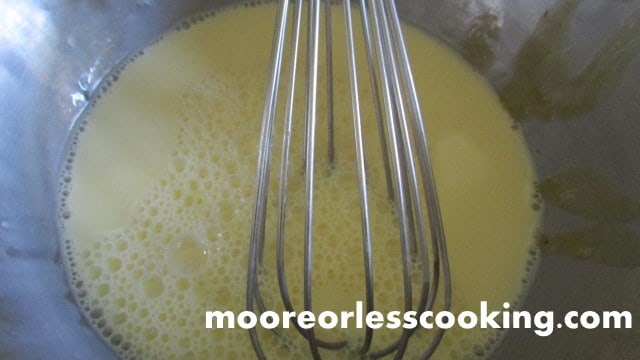 Whisk yolk mixture into flour mixture, batter will be lumpy.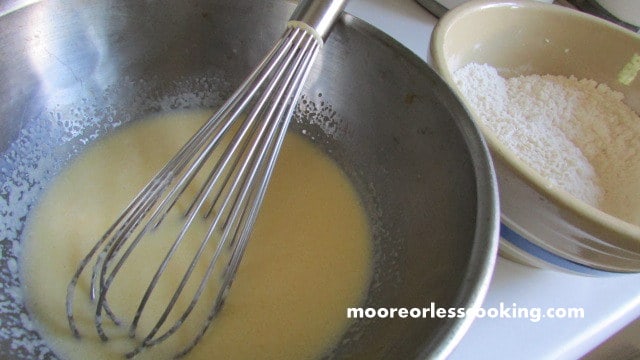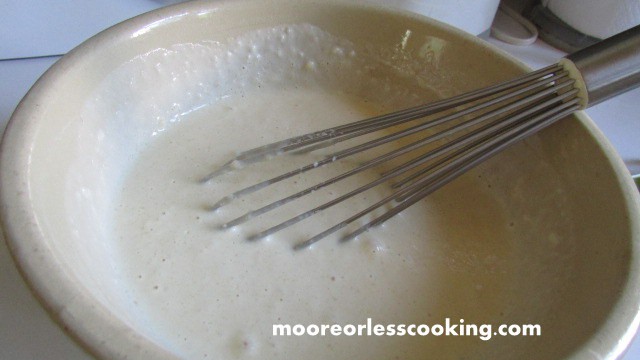 Using a mixer or KitchenAid, beat egg whites until peaks form.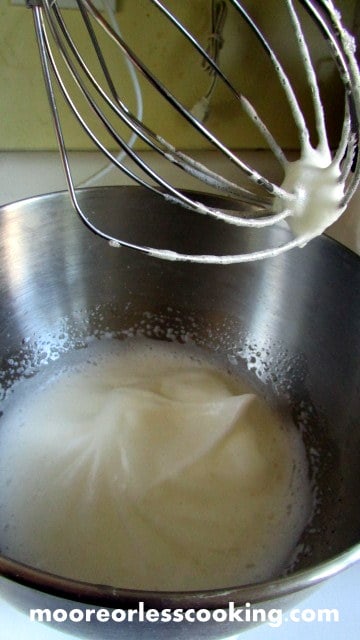 Gently stir in the whites into the batter.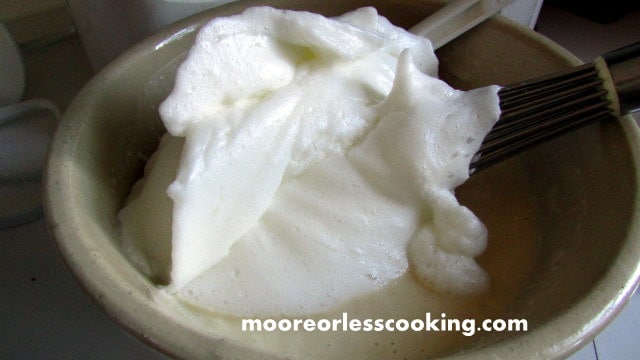 Put 1/4 tsp butter in each well of the Ebelskiver Pan.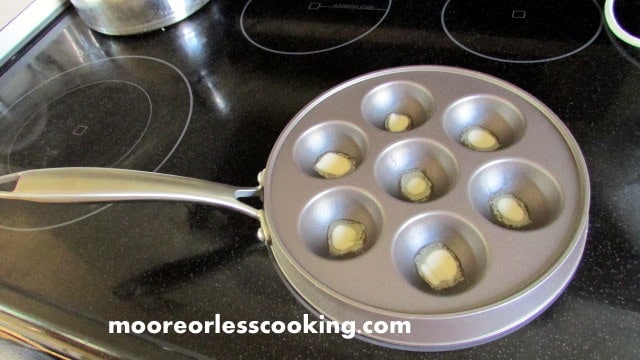 This is the pan that I love:
Pour 1 TBSP batter in each well.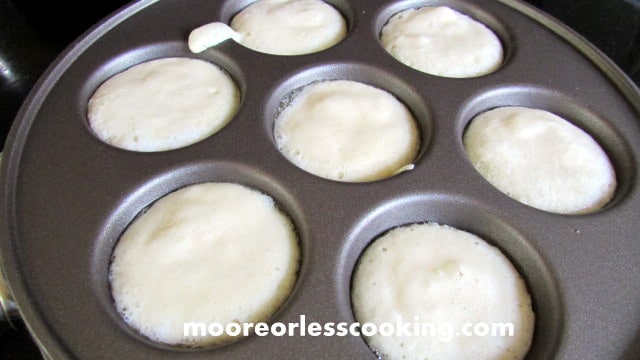 Add a couple blueberries to each pancake.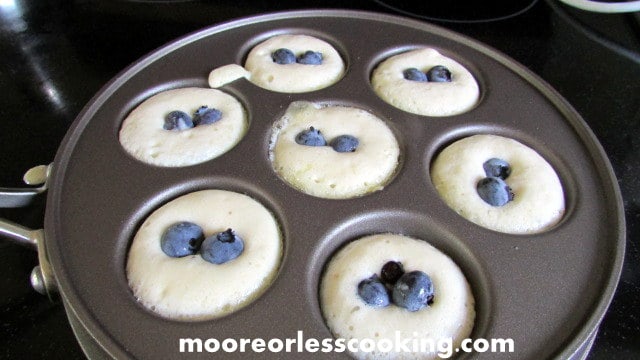 Top with 1 TBSP batter.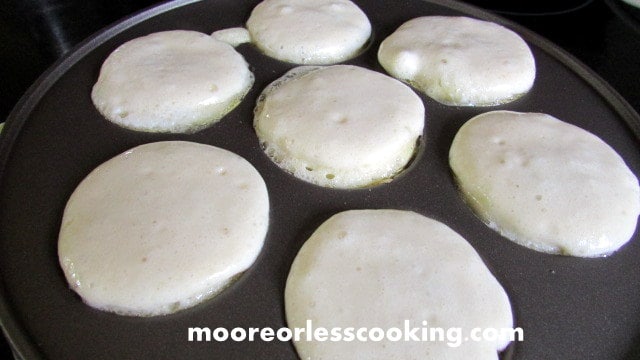 Use chopsticks to flip over pancake when browned. I think I held my breath…it worked!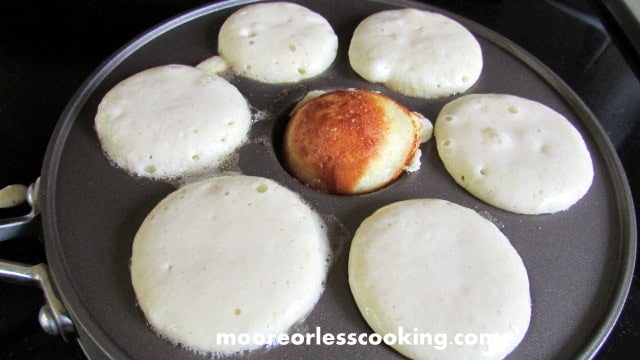 Now I yelled for hubs to come in the kitchen to see this miracle!!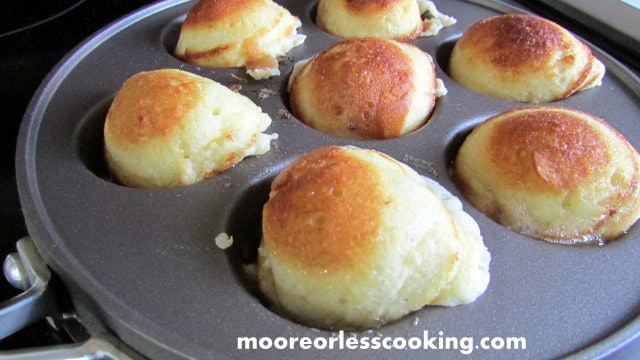 It worked on both sides….ooooh can't wit to taste these babies!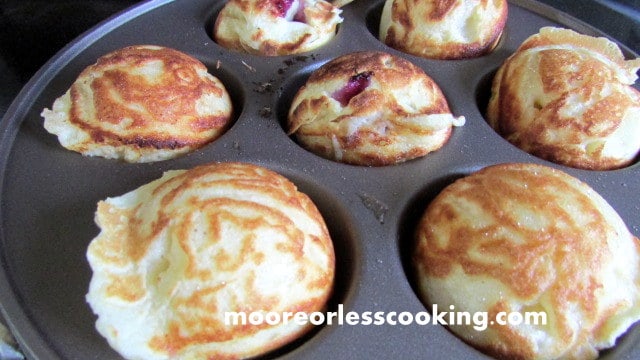 7 down! 6 more pans to go!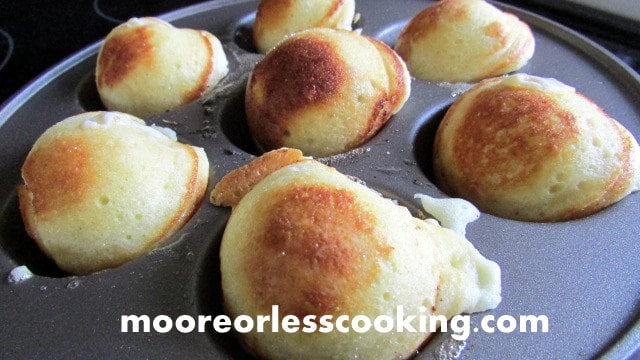 Let's just stop and look at how beautiful these are! Cooking is fun!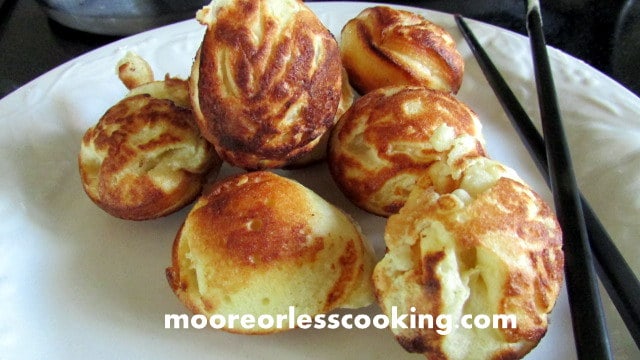 Dust with Powdered Sugar and get your Maple Syrup for dipping!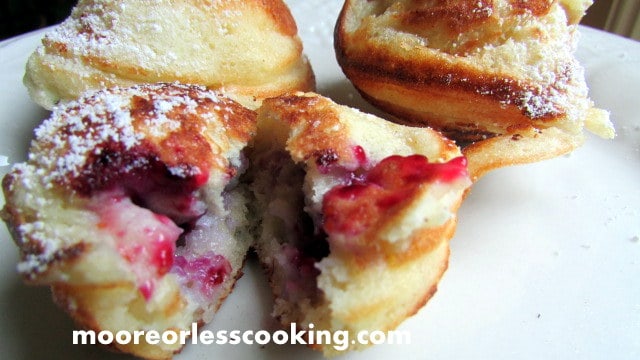 They really are amazing!! I am singing!
Just look at this blueberry beauty!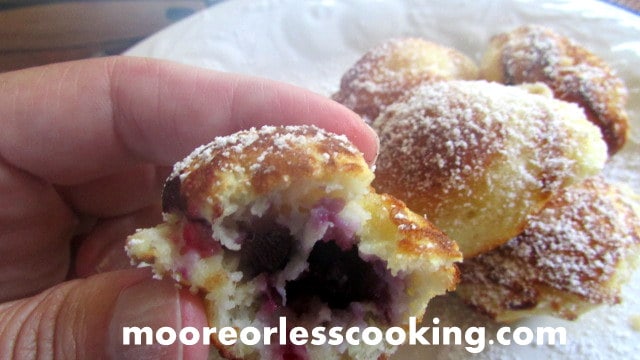 You know you want it!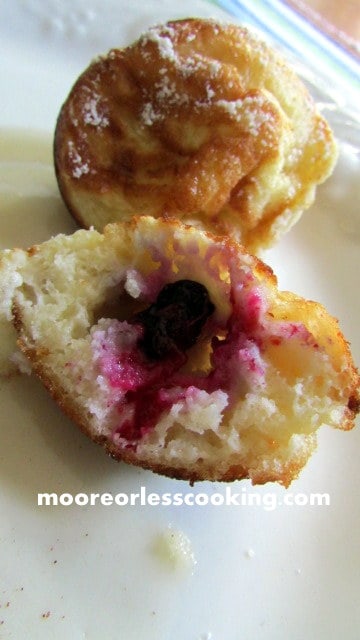 VOILA!! I feel like I am in Denmark and should open and Ebelskiver Food Truck…you know we had a full discussion about this! Have to stop watching movies like Chef…don't get me started!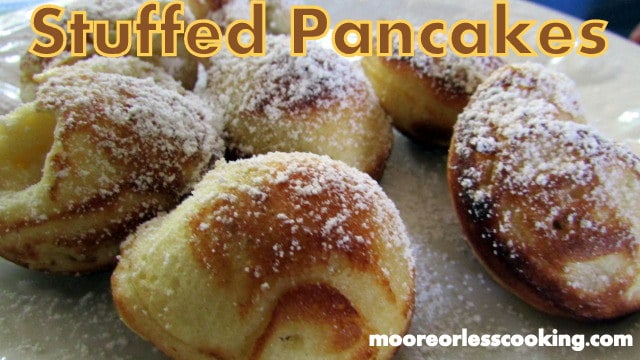 Known as ebelskiver in Denmark, these light, fluffy pancakes filled with fresh blueberries make a delicious breakfast treat.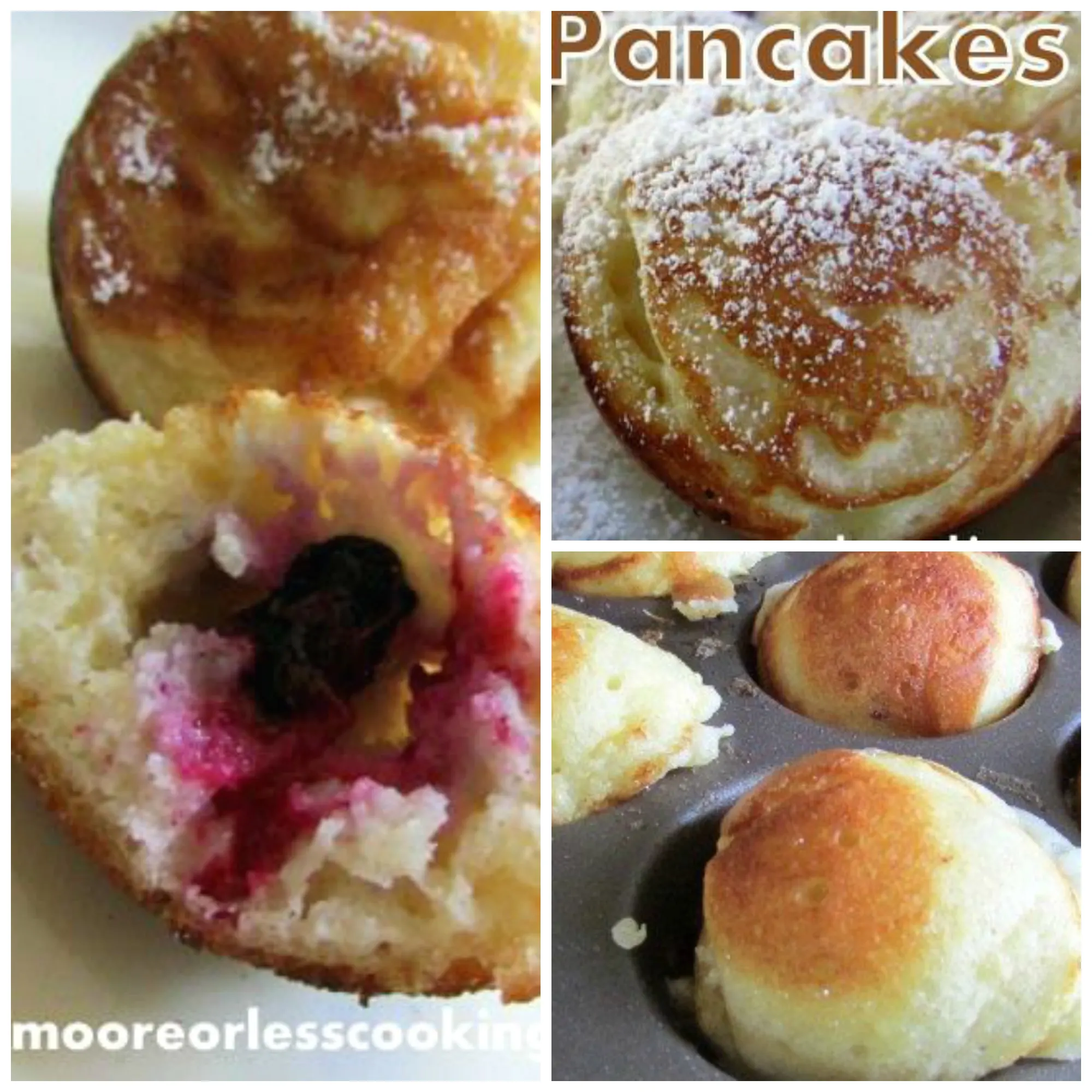 Ingredients:
2 cups all-purpose flour
1 tsp. baking powder
1 Tbs. granulated sugar
1/2 tsp. salt
4 eggs, separated
2 cups buttermilk
4 Tbs. (1/2 stick) unsalted butter, melted
1 pint fresh blueberries
Confectioners' sugar for dusting
Maple syrup for serving
Directions:
In a bowl, whisk together the flour, baking powder, granulated sugar and salt.
In a small bowl, lightly whisk together the egg yolks and milk. Whisk the yolk mixture into the flour mixture until well combined; the batter will be lumpy.
In another bowl, using an electric mixer or KitchenAid fitted with the whisk attachment, beat the egg whites on high speed until stiff but not dry peaks form, 2 to 3 minutes. Using a rubber spatula, gently fold the whites into the batter in two additions.
Put 1/2 tsp. butter in each well of a filled-pancake pan. Place over medium heat and heat until the butter begins to bubble. Pour 1 Tbs. batter into each well and cook until the bottoms are golden brown and crispy, 3 to 5 minutes. Put 5 or 6 blueberries in the center of each pancake and top with 1 Tbs. batter. Using 2 wooden skewers, flip the pancakes over and cook until golden and crispy, about 3 minutes more. Transfer to a plate. Repeat with the remaining batter and blueberries.
Dust the pancakes with confectioners' sugar and serve warm with maple syrup. Makes about 40.
SPREAD THE WORD AND SHARE MY RECIPES!
IF YOU THINK THIS SOUNDS YUMMY, I'D SURE ♥ IT IF YOU'D CLICK TO PIN IT, TWEET IT, GOOGLE + IT, STUMBLE IT, OR SHARE IT ON FACEBOOK TO HELP SPREAD THE WORD – THANKS! NETTIE
<3