Delicious No-Bake Rocky Road Avalanche Bars require 7 ingredients and can be made in under 25 minutes!
We had our annual Halloween Pumpkin Carving party and I thought that these no bakes would be great for our get together.
The kids had fun putting them together. When the pumpkins are finished being carved these treats are ready. They were a hit! Chocolate, Peanut Butter, Rice Cereal and Mini Marshmallows! What more could you ask for in a No Bake Bar?!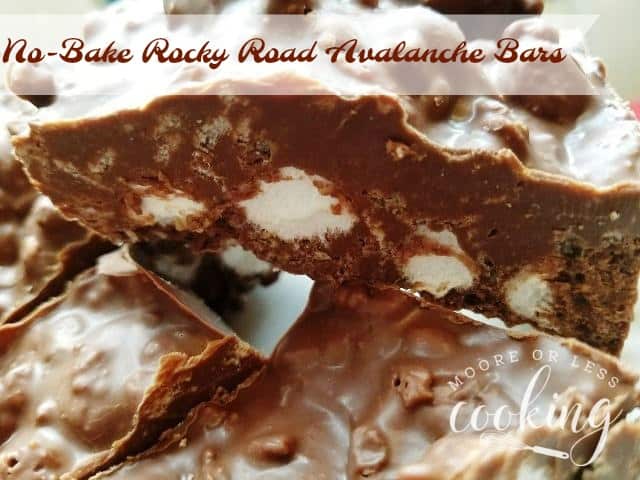 …