One of the greatest jobs of being a food blogger is having the opportunity to review cookbooks. It just so happens that I read cookbooks and blogs everyday and try out new recipes as often as I can. Someday's they are spot on what I imagine the recipe to look and taste like. I may have to make it again, or twice or thrice, depending on the recipe.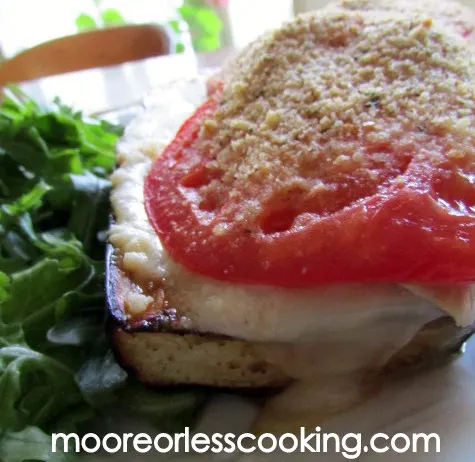 But sometimes, and this is rare, a recipe jumps off the page, I can imagine creating it, serving it, tasting it….. oh…yes…the flavors are incredible, how they work together, dancing in my mouth.
This really happened with this very special recipe for Chianti Eggplant Chicken Parmesan. As I was blasting Pavarotti, I imagined Ally cooking along with me. The creative, talented, inspiring creator of the new cookbook, "Ally's Kitchen, a Passport for Adventurous Palates".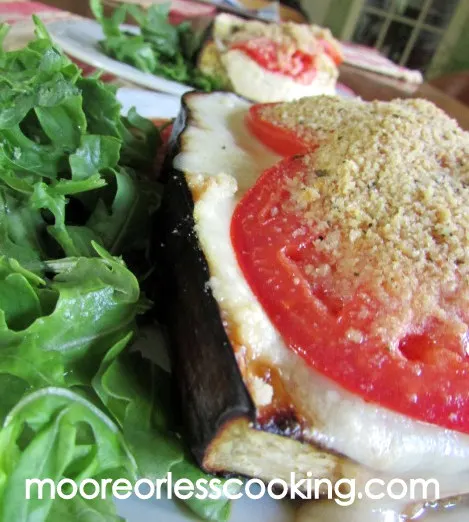 I met Ally about 5 years ago when I started Moore or Less Cooking Food Blog Facebook page, I had about 20 followers then. Ally asked her many loved readers to check out my page and Voila! I had 100 followers! I couldn't believe it, it was like magic.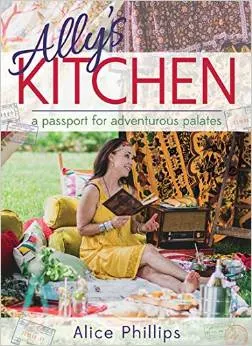 Yes, Ally is very magical. She has the gift to take you on her magic carpet ride all around the world to savor so many different cuisines that you couldn't even imagine tasting and feeling like you are right there in a different country. Her photography and description of her dishes are just wonderful, enticing you to create so many different savory and sweet recipes.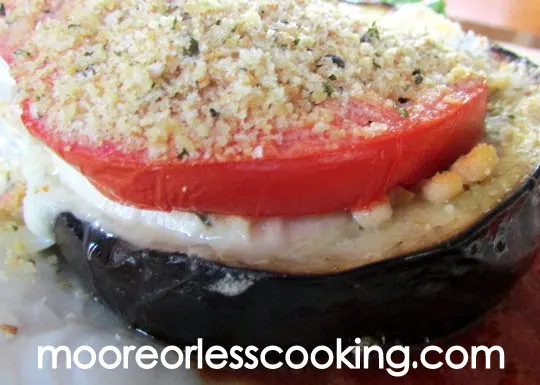 The Chianti Eggplant Chicken Parmesan chicken whispered to me, "make me, enjoy me". Since I am Italian, and love anything and everything Italian cuisine, I knew that I would love Ally's recipe. I had no idea how much I would love it. I served it to my husband, and all he could say was, "Wow." I don't think he spoke for another 10 minutes, just enjoying the eggplant chicken parmesan, sounds were coming out of his mouth, when he did speak, he asked, "Where did you find this recipe?" I smiled back at him and said, "It's from Ally's newest cookbook! Isn't it just incredible??"."Oh, YES.YES!", he nodded and chewed and slurped and said, "Please make this again!".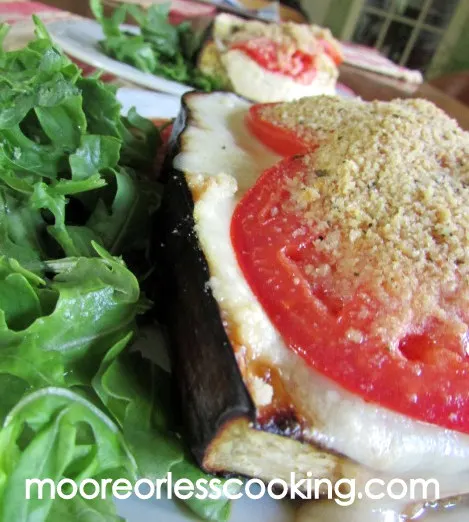 I know you really want to see the recipe, so here you go!!
[yumprint-recipe id='14']
Cooks & Books & Recipes is giving away ONE cookbook, Ally's Kitchen, A Passport for Adventurous Palates, to one LUCKY reader!! Enter through the rafflecopter below.
Continental U.S./Canada only
Giveaway dates: May 27, 2015- June 12, 2015
ENTER TO WIN!!
Ally's cookbook was released in bookstores on May 12th and it can be ordered online at:
SPREAD THE WORD AND SHARE MY RECIPES!
If you think this sounds yummy, I'd sure ♥ it if you'd click to pin it, tweet it, google + it, stumble it, or share it on Facebook to help spread the word – thanks! Nettie <3
LINKED UP:
Freedom Fridays With All My Bloggy Friends