I love warm brownies out of the oven…..oh yeah, that ooey gooey chocolate dribbling down your chin… wait! You can make this in your slow cooker! Just set it and you can leave your house all day and come back to this amazing smell of warm brownie pudding wafting in your home!
This is one of my all time favorite desserts! This fudgy brownie pudding cake makes it's own chocolate sauce as it bakes! For an over the top dessert serve with whipped cream or a scoop of vanilla ice cream!
This giveaway is sponsored by SLOW COOKER DESSERTS, OH SO EASY, OH SO DELICIOUS! Authors: Roxanne Wyss and Kathy Moore.
Now you can make all your favorite classic desserts in your slow cooker! Say good bye to constantly checking the oven to make sure your special cake doesn't overbake- the slow cooker does all the work for you at a stress free pace. Inside, you'll find recipes for all your favorite decadent desserts, such as German chocolate cheesecake, zippy cappuccino bread pudding, sweet and tangy peach and mango cobbler, and easy crispy peanut candy- all designed to bake in your slow cooker.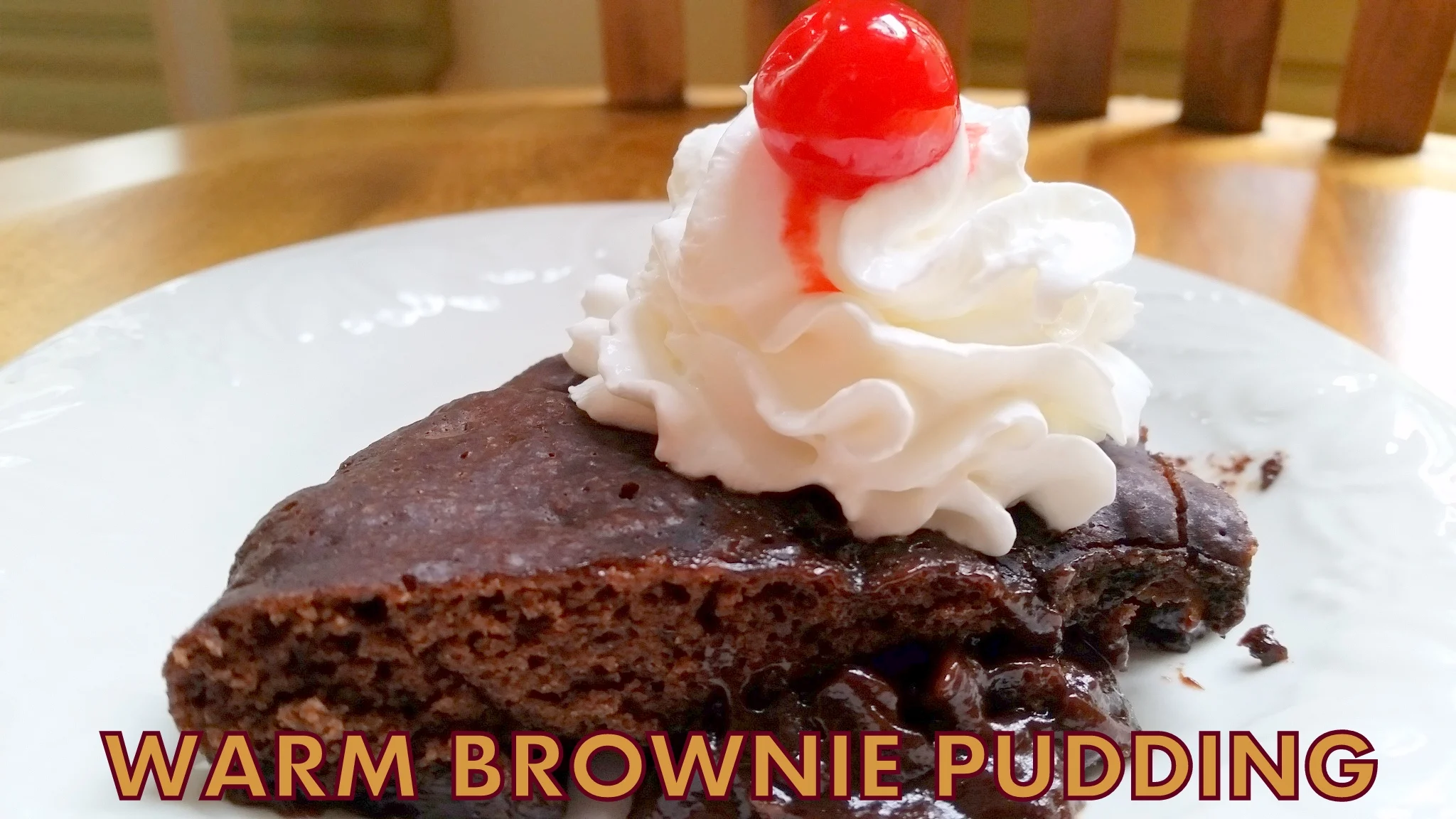 SLOW COOKER DESSERTS: Oh So Easy, Oh So Delicious! is an innovative new cookbook from Roxanne Wyss and Kathy Moore, the authors behind The Newlywed Cookbook and the popular blog, Plugged Into Cooking. Publishing September 1st from St. Martin's Griffin,SLOW COOKER DESSERTS provides home cooks with over 50 mouthwatering recipes, color photographs, and many tips to making the very best desserts for any season by harnessing the even heat and moist environment of the slow cooker.
WARM BROWNIE PUDDING & SLOW COOKER DESSERTS COOKBOOK GIVEAWAY!
Total Time:
2 hours
20 minutes
This fudgy brownie pudding cake makes it's own chocolate sauce as it bakes in the slow cooker. For an over the top dessert, top with a scoop of ice cream
Ingredients
1 tablespoon unsalted butter
1 cup flour
3/4 cup sugar plus 1/2 cup sugar, divided
3 Tablespoons plus 1/4 cup unsweetened cocoa powder
1 1/2 teaspoons baking powder
Dash of salt
1/2 cup milk
2 Tablespoons Vegetable Oil
1 teaspoon Vanilla
1/2 cup packed brown sugar
1 1/2 cups boiling water
Vanilla Ice Cream, optional
Instructions
Using 1 Tablespoon butter, generously butter a 4 -quart slow cooker.
In a medium bowl, whisk together the flour, 3/4 cup sugar, 3 tablespoons cocoa, baking powder, and salt. Stir in milk, oil and vanilla, stir until blended. Spoon the batter into the buttered slow cooker.
In another bowl, whisk together the remaining 1/2 cup sugar, remaining 1/4 cup cocoa, brown sugar, and the boiling water. Whisk until the sugar is dissolved, and then pour gently over the batterin the slow cooker. Do not stir.
Cover te slow cooker and bake on high for 2 to 2 1/2 hours or until the top is set. Unplug the slow cooker and let stand for 30 minutes.
To serve, spoon the warm brownie pudding and sauce into individual dishes and top, if desired with whipped cream and a cherry/ ice cream.
About the Giveaway:
One lucky reader will win 1 cookbook: SLOW COOKER DESSERTS: Oh So Easy, Oh So Delicious!
Please leave a comment, What Slow Cooker dessert would you like to make?
Open to US and Canada.
One Winner will be chosen through Rafflecopter
Giveaway ends: 10/13/15 at 11: 59 am EST
Winner will be notified via email.
Winner will have 48 hours to respond before a new winner is chosen.
St. Martin's Press Publicity is responsible for prize fulfillment.
Must be 18 years or older to enter giveaway form.
Only one entrant per household.
Void where prohibited.
Entering this giveaway means you agree to terms above.
Good Luck!
This giveaway is open to the US and Canada and ends October 13, 2015 at 11:59 PM EST.
ENTER HERE:
a Rafflecopter giveaway

SPREAD THE WORD AND SHARE MY RECIPES AND GIVEAWAYS!
If you think this sounds yummy, I'd sure ♥ it if you'd click to pin it, tweet it, google + it,or share it onFacebook to help spread the word – thanks! Nettie <3