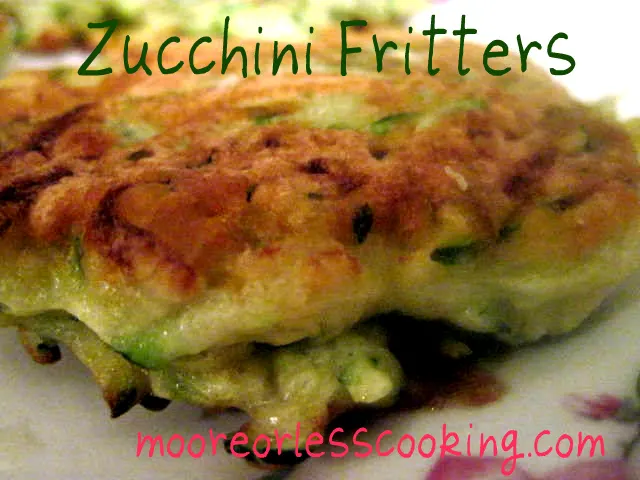 Do you remember when hubs purchased 50 pounds of potatoes? Well, if you don't, it's okay, welcome to my Carbohydrate Dream World!! Today I am not using potatoes, no, I am using zucchini to make this wonderful side dish called Zucchini Fritter, or some of you may call it a zucchini pancake. It is a light and delicious side dish or main course, add a dollop of sour cream and you have a treat! Nettie
Ingredients:
Servings:
4-6
2 cups zucchini, grated, unpeeled
1/2 cup flour
1 egg
1 teaspoon baking powder
1/2 teaspoon salt
vegetable oil, for frying
Directions:
1.Mix all ingredients in a bowl thoroughly.
2.Heat the oil in a frying pan and fry like you would any other pancake on both sides.
3.Remove from pan to drain and serve with sour cream.
Recipe adapted from Food.com