Yum



Do you ever see recipes on the internet that you really want to make? I do all day long! Life of a food blogger!
My daughter asked me to make Pumpkin Muffins and I remember seeing these on Incredible Recipes Blog. This is a fun recipe that you can make with your kids. Just give them a big wooden spoon to stir the batter!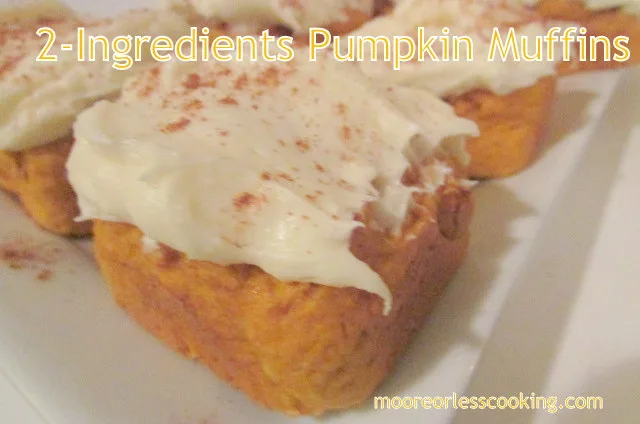 On the Rachel Ray Show, a chef was showing easy 2 ingredient recipes, this was one of them! I would love to try them all!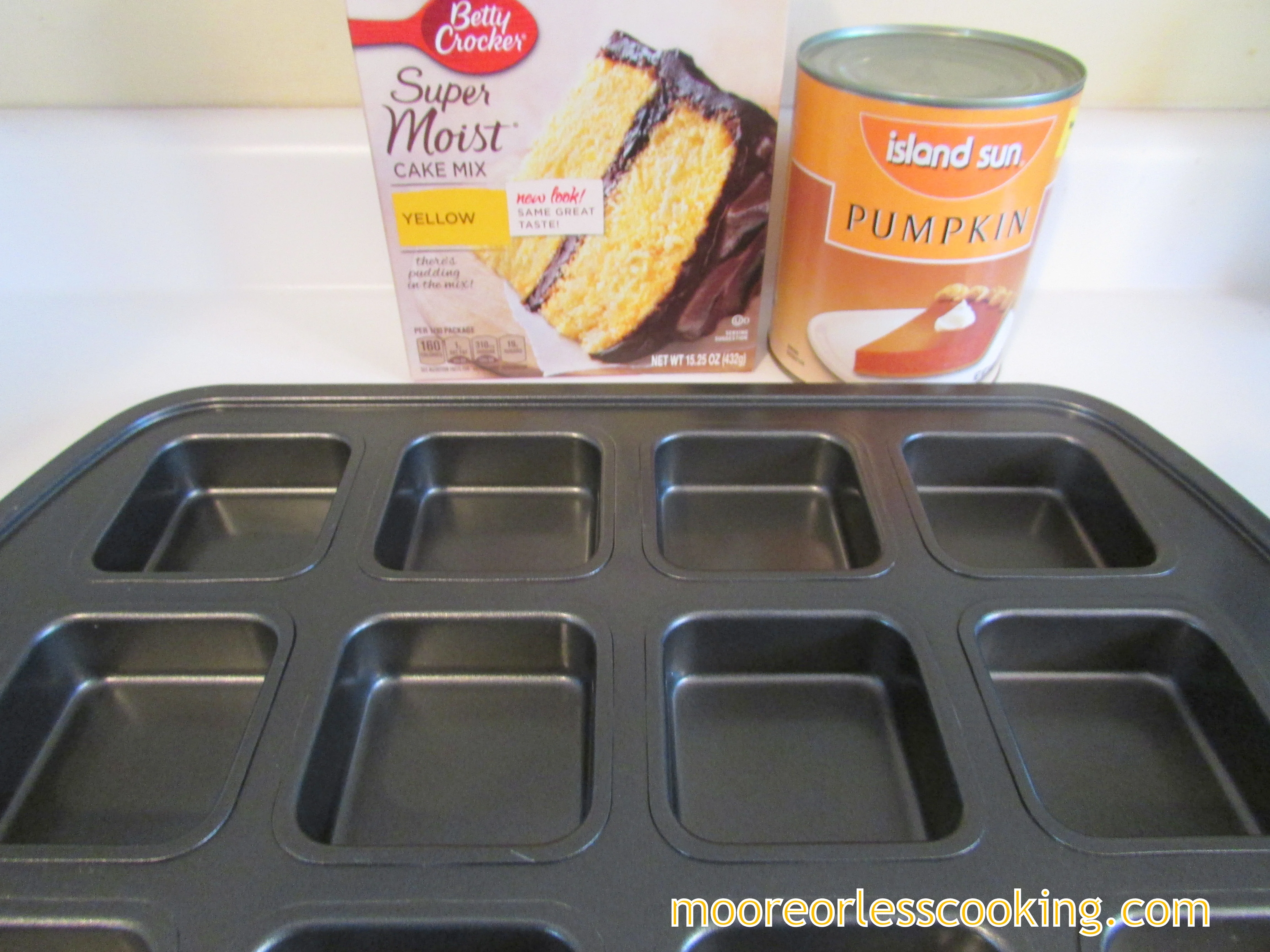 No Oil, Eggs or Water needed for this recipe, just a Yellow Cake Mix and a can of Pumpkin. Add Pumpkin Pie Spice for more flavor. I stocked up on Pumpkin last year. I couldn't pass up the price for a 30 ounce can for $1.99! So my can in this picture is double the amount that I needed, I used half the can and used the rest to make a Pumpkin Pie.
I even have a muffin pan from Pampered Chef that I love! No greasing or spraying, the muffins come out so easily! No Stick!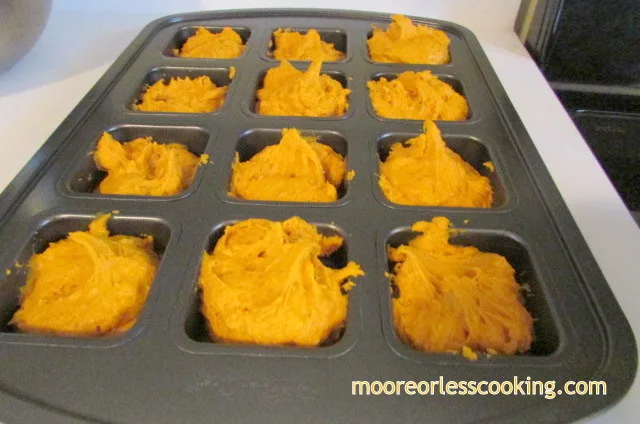 Scoop 2 teaspoonful of batter for each muffin.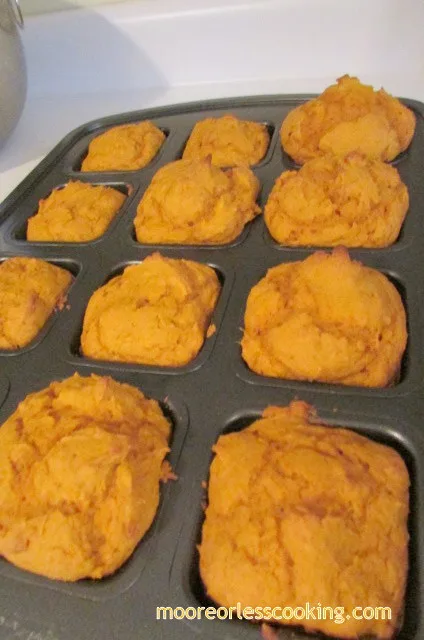 They look perfect! I made a couple muffins a little bigger! Hubs gobbled those up!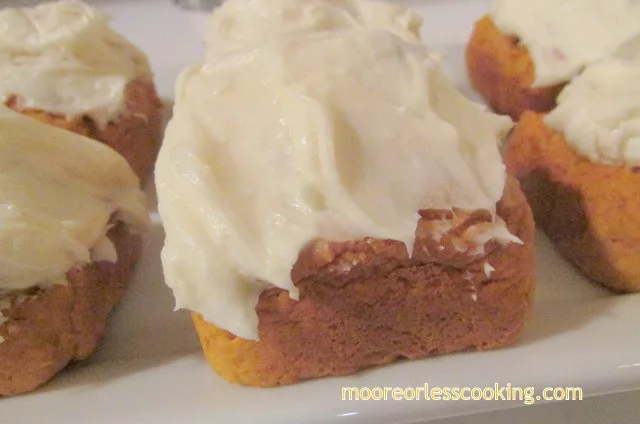 Even better with a Cream Cheese Frosting! Sprinkle Pumpkin Spice on top of each muffin!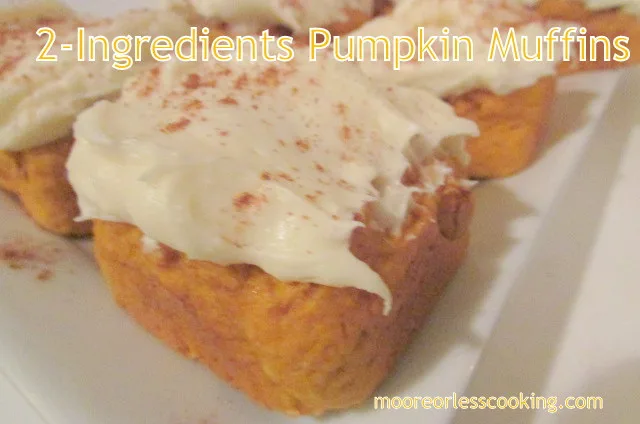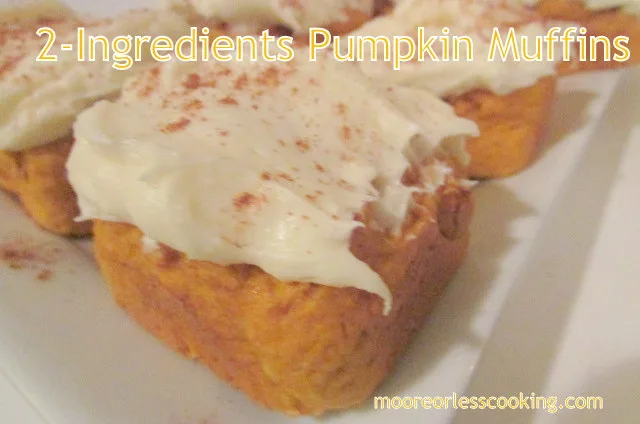 Yield:

12 muffins
2 Ingredients Pumpkin Muffins!
You won't believe how and easy and delicious these 2 ingredient muffins are!
Ingredients
1 box Yellow Cake mix - ( can use Spice Cake Mix too.)
1 can Pumpkin (15 ounces - not pumpkin filling)
Instructions
Preheat oven to 350 F

Pour cake mix into bowl, add pumpkin.

Mix with wooden spoon until completely mixed.

Put batter into 12 Pampered Chef muffin pan or a medium muffin tin.

Bake for 20-25 minutes.

Test for done -ness with toothpick (or a skewer stick!).

Let cool for 5 minutes.

Release from pan, cool completely on cooling rack.

Frost with your favorite frosting.
Whipped Cream Cheese Frosting Recipe

4 ounces unsalted butter, softened

4 ounces cream cheese, softened

2 cups powdered sugar

1 teaspoon vanilla extract
In a large bowl, beat together the butter and cream cheese with an electric mixer or KitchenAid.

With the mixer on low speed, add the powdered sugar a cup at a time until smooth and creamy. Beat in the vanilla extract
Nutrition Information
Yield
12
Serving Size
1 muffin
Amount Per Serving
Calories

331
Total Fat

3g
Saturated Fat

1g
Trans Fat

0g
Unsaturated Fat

1g
Cholesterol

0mg
Sodium

636mg
Carbohydrates

73g
Fiber

1g
Sugar

38g
Protein

3g
Recipe from My Incredible Recipes.com