Yum

This is an easy dip that you can whip up for the holidays or for game night or for just anytime. The roasted pecans give it a delicious crunch. Sharp White Cheddar Cheese and freshly grated Parmesan Cheese add a zesty bite. Serve with apples, or cucumbers or your favorite crackers. I like it with Trader Joe's Pita Crisps with Cranberries and Pumpkin Seeds crackers.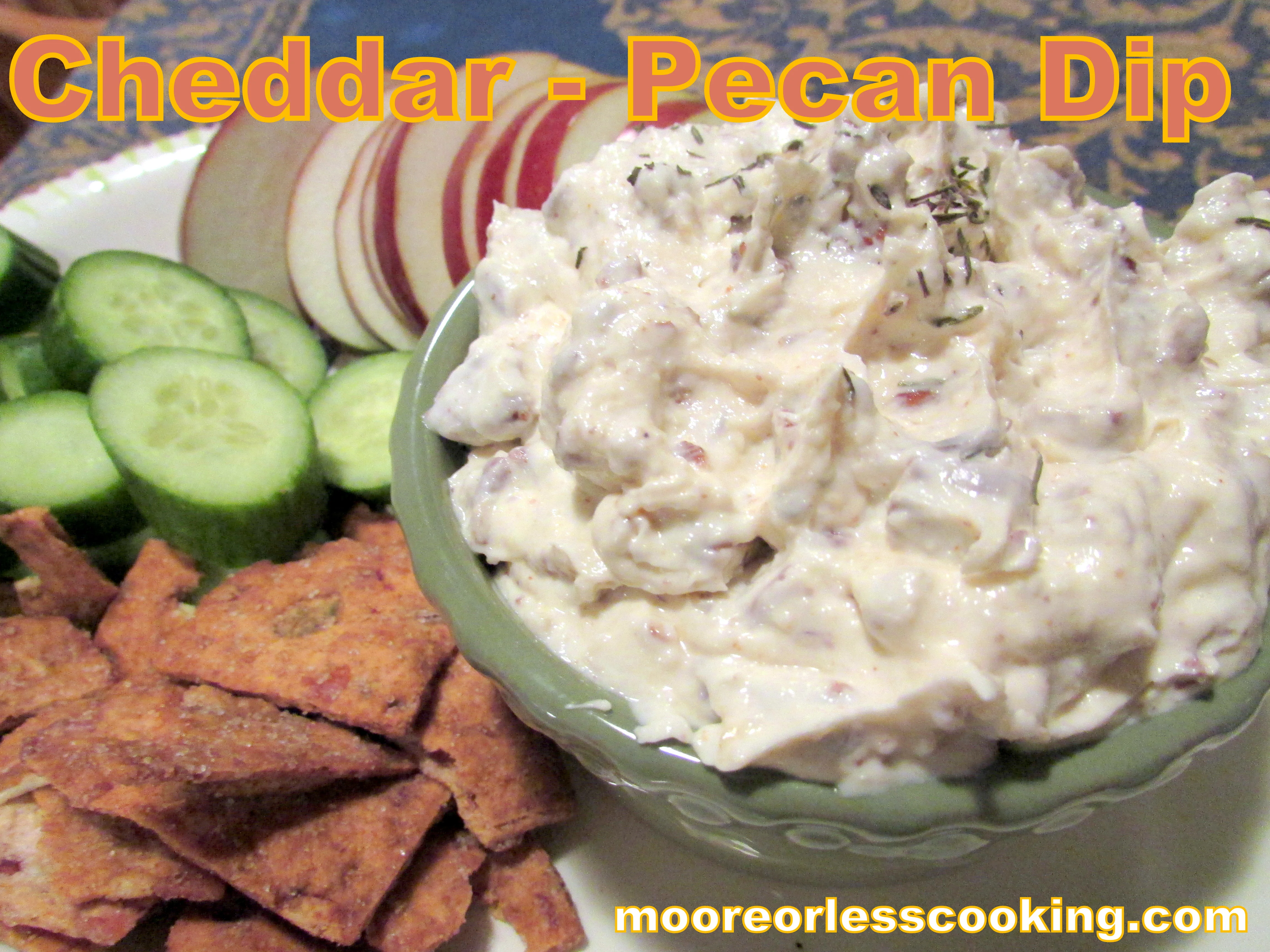 Yield:

3 cups
Cheddar – Pecan Dip
An easy and delicious Cream Cheese Based dip for holiday parties, serve with fresh veggies, sliced apples and or crackers.
Ingredients
1 cup pecan halves
8 ounces cream cheese, at room temperature
1/2 cup mayonnaise
6 ounces extra-sharp Cheddar cheese, shredded (about 2 cups)
4 ounces Parmesan, shredded (about 1/2 cup)
1/8 to 1/4 teaspoon cayenne pepper
Fine salt
Finley chopped chives, for garnish ( I used French Thyme )
Sliced apples, pears, cucumbers, celery and/or butter crackers, for dipping
Instructions
Preheat the oven to 350 degrees F.
Spread the pecans out on a rimmed baking sheet, and bake, tossing once, until very golden brown, 8 to 10 minutes.
Let cool, then very finely chop.
Process the cream cheese, mayonnaise, Cheddar, Parmesan cheese and cayenne in a food processor until the mixture is mostly smooth.
Transfer to a large mixing bowl, stir in the pecans and season with 1/4 teaspoon salt.
(The dip can be made ahead and refrigerated for up to 1 day.)
Spoon the dip into a serving dish, and garnish with chives.
Serve with sliced apples, pears, cucumbers, celery and/or butter crackers for dipping.
Recipe adapted from the Cooking Channel.
This recipe is included in our Thanksgiving themed Recipe's: From our Thanksgiving Table to Your's.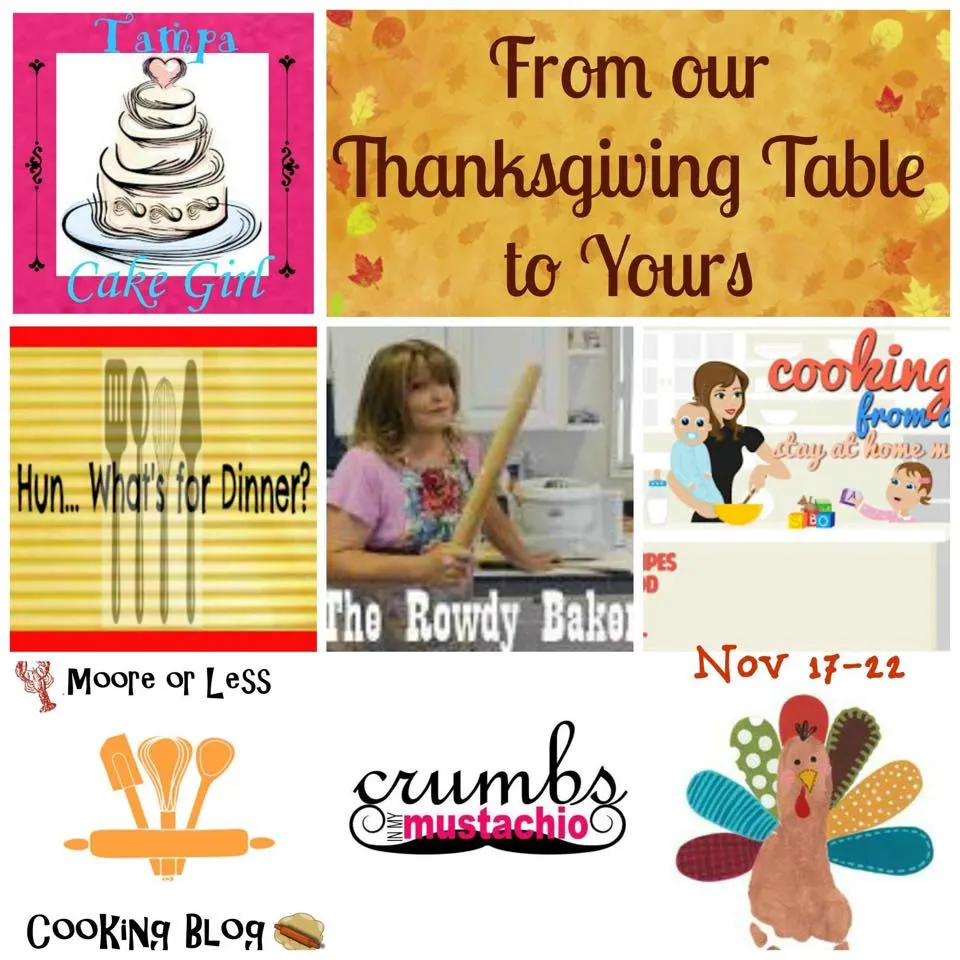 Tampa Cake Girl~ Sweet Potato Soufflé
Hun? What's for Dinner ~ Orange Scented Double Layer Pecan Pie
Crumbs in My Mustachio ~ Bacon, Cheese and Green Onion Corn Bread
Cooking from a SAHM ~ Knock Your Socks Off Mashed Potatoes
Moore or Less Cooking ~ Cheddar-Pecan Dip
The Rowdy Baker~ A Cornucopia and Acorn Dinner Rolls
Make sure to check each link for some delicious Thanksgiving recipe ideas!
Linked up!
What's on The List ~ Sat G'Day Saturday
Kitchen Dreaming~ Happy Holiday Link Party