Yum

This is an easy dip that you can whip up for the holidays or for game night or for just anytime. The roasted pecans give it a delicious crunch. Sharp White Cheddar Cheese and freshly grated Parmesan Cheese add a zesty bite. Serve with apples, or cucumbers or your favorite crackers. I like it with Trader Joe's Pita Crisps with Cranberries and Pumpkin Seeds crackers.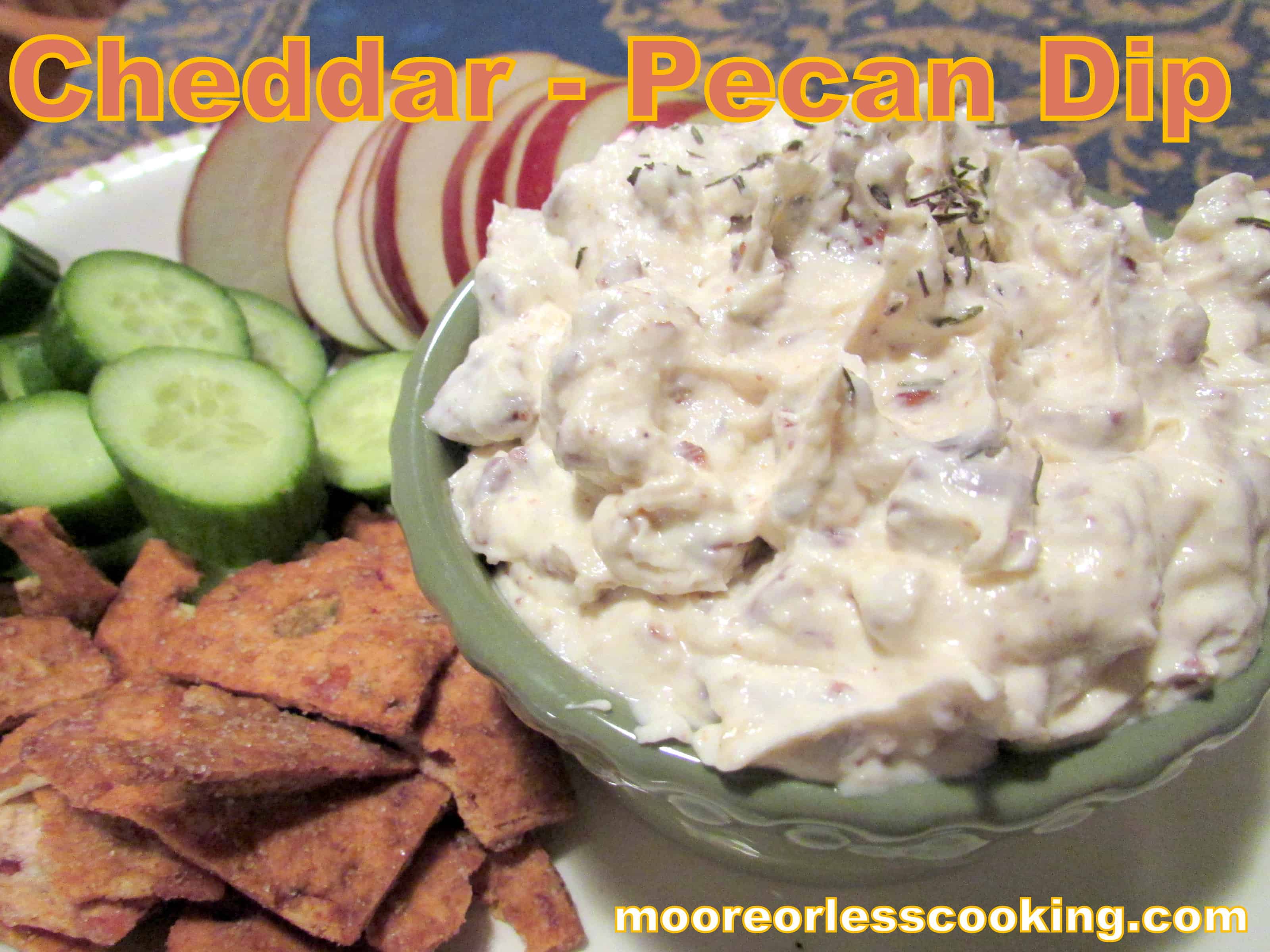 This is an easy Cream Cheese based dip that you can put together in under 30 minutes. Serve with fresh fruit or crudite or crackers. Perfect for the holidays.
Ingredients
1 cup pecan halves
8 ounces cream cheese, at room temperature
1/2 cup mayonnaise
6 ounces extra-sharp Cheddar cheese, shredded (about 2 cups)
4 ounces Parmesan, shredded (about 1/2 cup)
1/8 to 1/4 teaspoon cayenne pepper
Fine salt
Finley chopped chives, for garnish ( I used French Thyme )
Sliced apples, pears, celery and/or butter crackers, for dipping
Instructions
Preheat the oven to 350 degrees F.
Spread the pecans out on a rimmed baking sheet, and bake, tossing once, until very golden brown, 8 to 10 minutes.
Let cool, then very finely chop.
Process the cream cheese, mayonnaise, Cheddar, Parmesan Cheese and cayenne in a food processor until the mixture is mostly smooth.
Transfer to a large mixing bowl, stir in the pecans and season with 1/4 teaspoon salt.
(The dip can be made ahead and refrigerated for up to 1 day.) Spoon the dip into a serving dish, and garnish with chives.
Serve with sliced apples, pears, celery and/or butter crackers for dipping.
https://mooreorlesscooking.com/2014/11/21/cheddar-pecan-dip/
Recipe adapted from the Cooking Channel.
This recipe is included in our Thanksgiving themed Recipe's: From our Thanksgiving Table to Your's.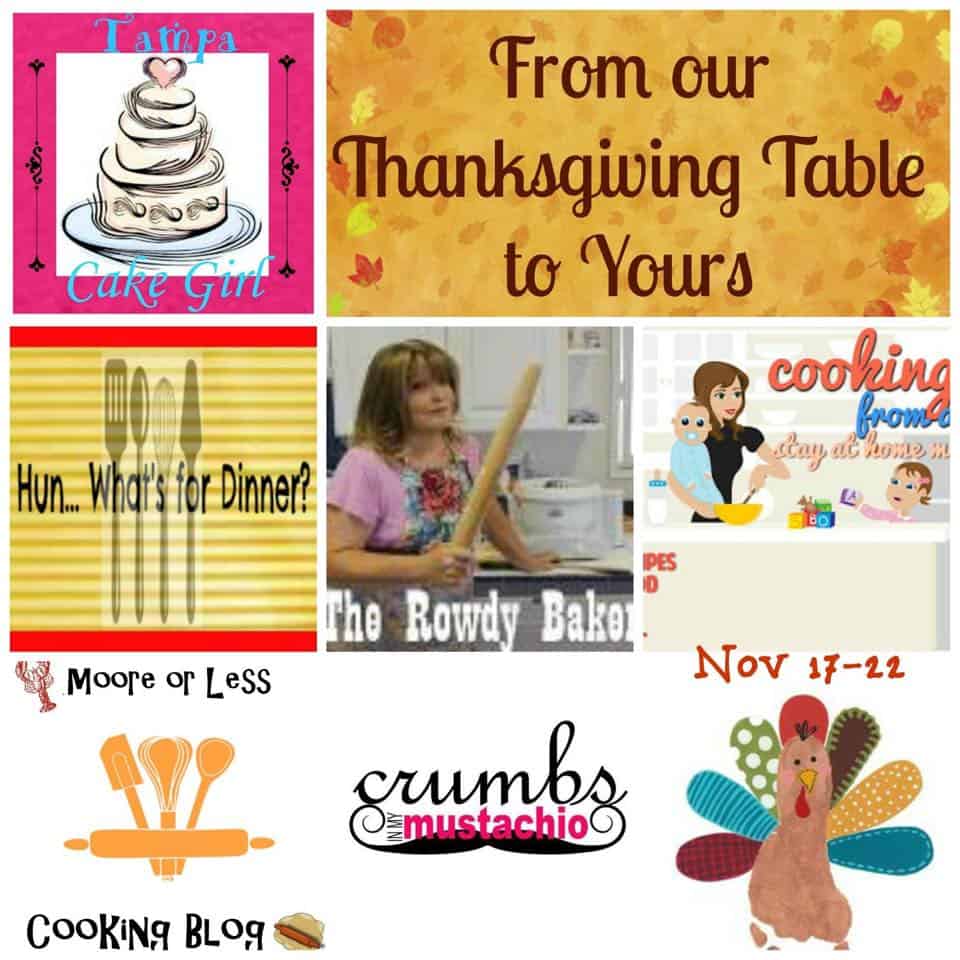 Tampa Cake Girl~ Sweet Potato Soufflé
Hun? What's for Dinner ~ Orange Scented Double Layer Pecan Pie
Crumbs in My Mustachio ~ Bacon, Cheese and Green Onion Corn Bread
Cooking from a SAHM ~ Knock Your Socks Off Mashed Potatoes
Moore or Less Cooking ~ Cheddar-Pecan Dip
The Rowdy Baker~ A Cornucopia and Acorn Dinner Rolls
Make sure to check each link for some delicious Thanksgiving recipe ideas!
Linked up!
What's on The List ~ Sat G'Day Saturday
Kitchen Dreaming~ Happy Holiday Link Party