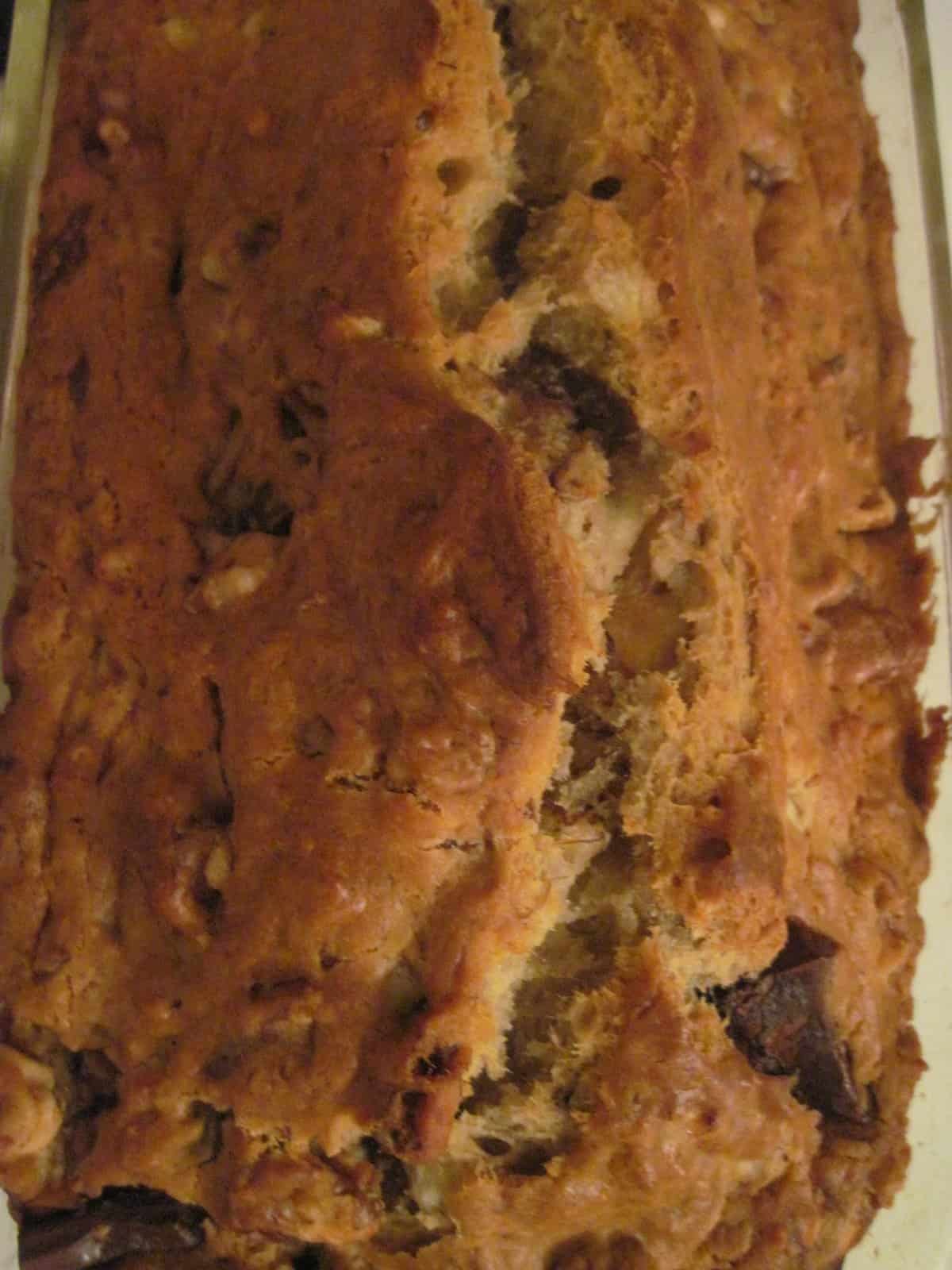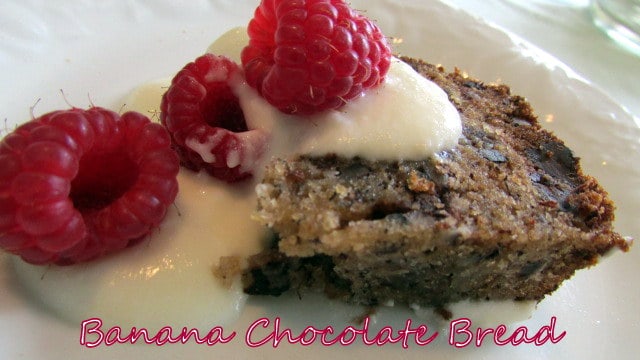 Banana Chocolate Nut Bread
You say Bananas- I say Bananas. Why is it? Sometimes the bananas get scarfed up, sometimes they are left to ripen. Well, today I had very ripe bananas, and on those days when there is a cool fall-ish summer breeze… I hear the sound of the Banana fairies giggling for me to make banana bread with melting gooey chocolate, it is almost like a cake, but it is called bread. It's delicious cake bread- not to be confused with my favorite wine and much cheaper.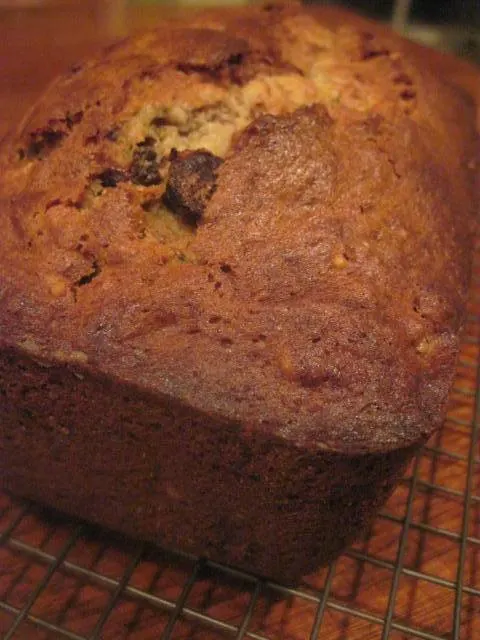 Ingredients:
3/4 cup of sugar
1 1/2 cups of mashed bananas ( 3 large )
3/4 cup of vegetable oil
2 eggs
2 cups flour
1/2 cup chopped nuts
1/2 cup Ghiradelli 60% semisweet chocolate bar broken up
1 teaspoon baking soda
2 teaspoons vanilla
1/2 teaspoon baking powder
1/2 teaspoon salt
Directions:
Heat oven to 325 F.
Grease loaf pan, with shortening.
Mix sugar, bananas, oil, and eggs with a wooden spoon. Stir in the remaining ingredients. Pour into pan.
Bake until a wooden toothpick inserted in the center of the bread comes out clean, 60- 70 minutes. Let cool for 10 minutes, then loosen the sides of the loaf pan and remove from the pan. Let cool completely before slicing.
Makes 1 loaf.
Adapted from the Alpha Bakery, a Children's Cookbook
Come join the fun at the My Baking Addiction and GoodLife Eats Holiday Recipe Swap sponsored by Scharffen Berger.