Blueberry Orange Layered Smoothie is a perfect way to start your morning! Using Wyman's of Maine Blueberries, Mandarin Oranges and Vanilla Yogurt, this smoothie is as beautiful as it tastes.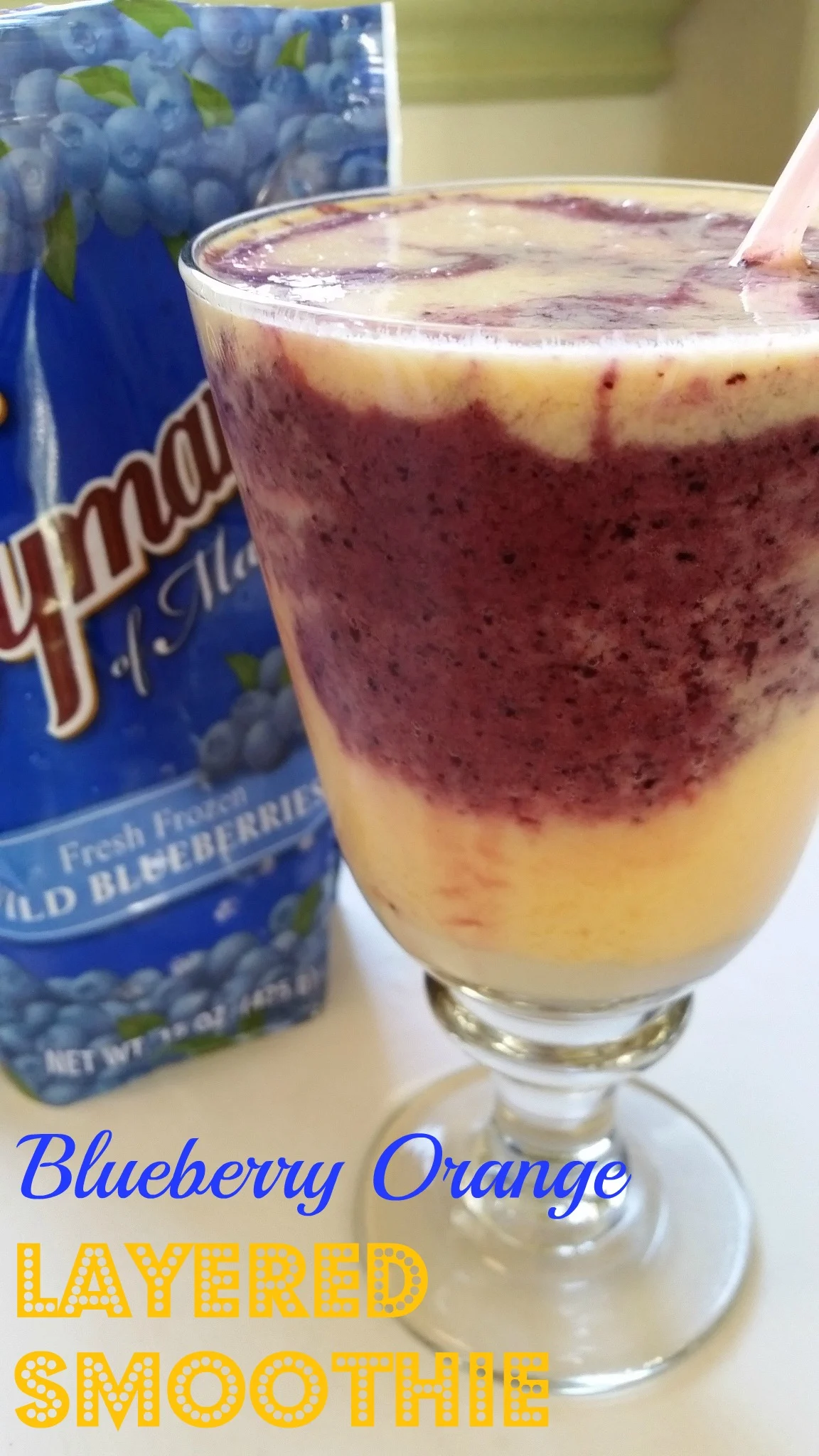 Post a photo of your favorite Wyman Smoothie and include the recipe in the caption on your favorite social media. Tag @Wymansfruit and use the #SpringIntoSmoothies. Show off the vibrant varities of smoothies using Wyman's healthy, fresh fruit.
Use any of Wyman's fruit in the smoothie. Every time you use the hashtag, you will be entered to win a top of the line blender ( Value $500) and a One Year supply of Wyman's frozen fruit. Enter once per week until April 11th.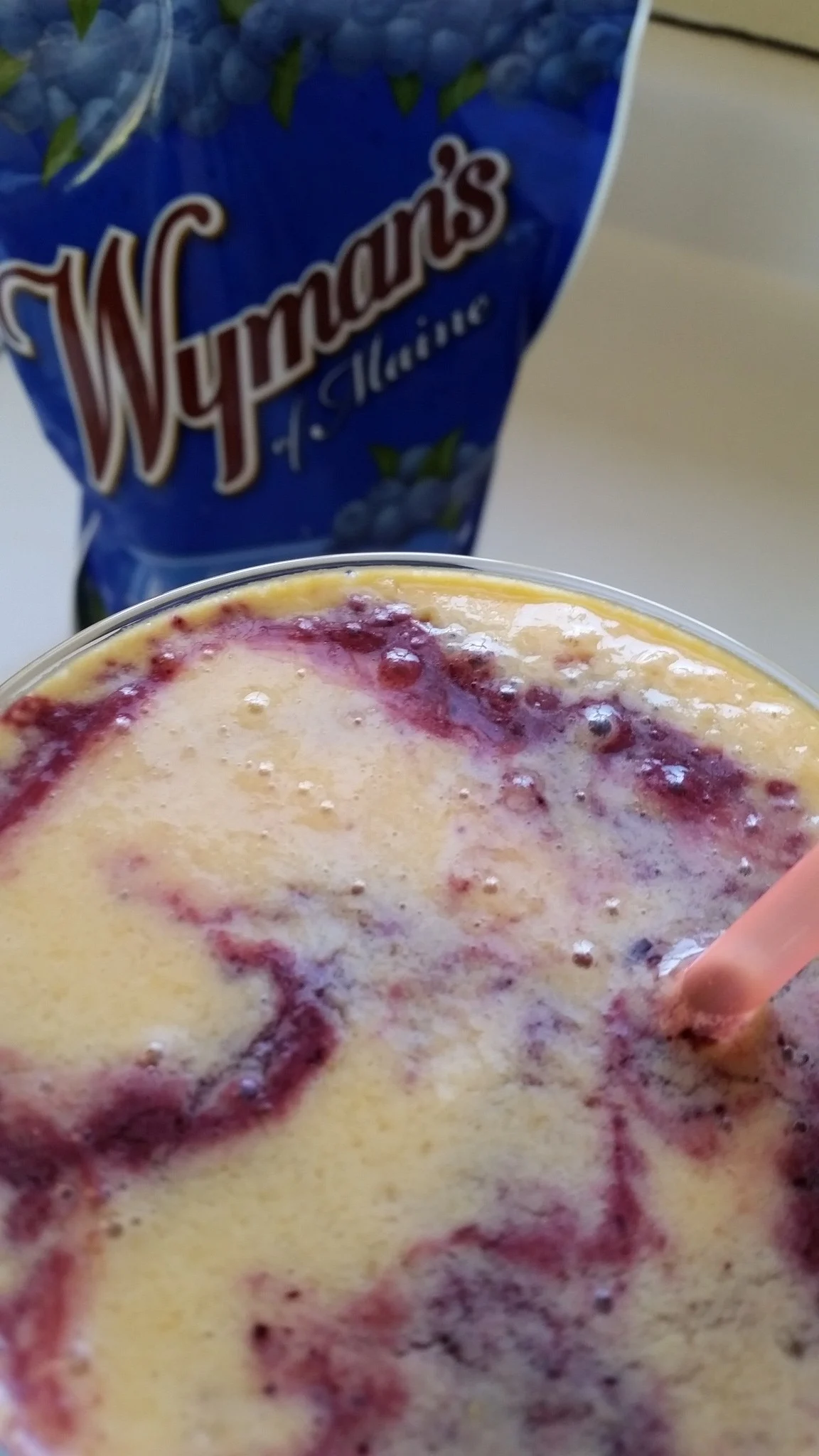 A little background info about Wyman's of Maine:
Wyman's of Maine is family owned since 1874. They are a supplier of wild blueberries, strawberries, red raspberries, blackberries, cherries, cranberries and mango. Sustainable farming wild blueberries on 11,000 acres in Maine, Prince Edward Island and New Brunswick, Canada, and also sourcing other fruits from partner growers with the same values towards quality, food safety and growing responsibly.
They believe in enhancing and protecting their soil, water and air, improving on the welfare of their employees and their communities and helping small farms that sell to Wyman's. They have dedicated a focus in regards to protecting the honey bees, these are the pollinators that sustain their farms.
Wyman's fresh fruit is all Individual Quick Frozen (IQF) which is processed within 24 hours of harvest, which locks in the fresh fruit flavor.
Check out Wyman's on all Social Media:
Twitter, Facebook, Pinterest,Instagram, Wyman's website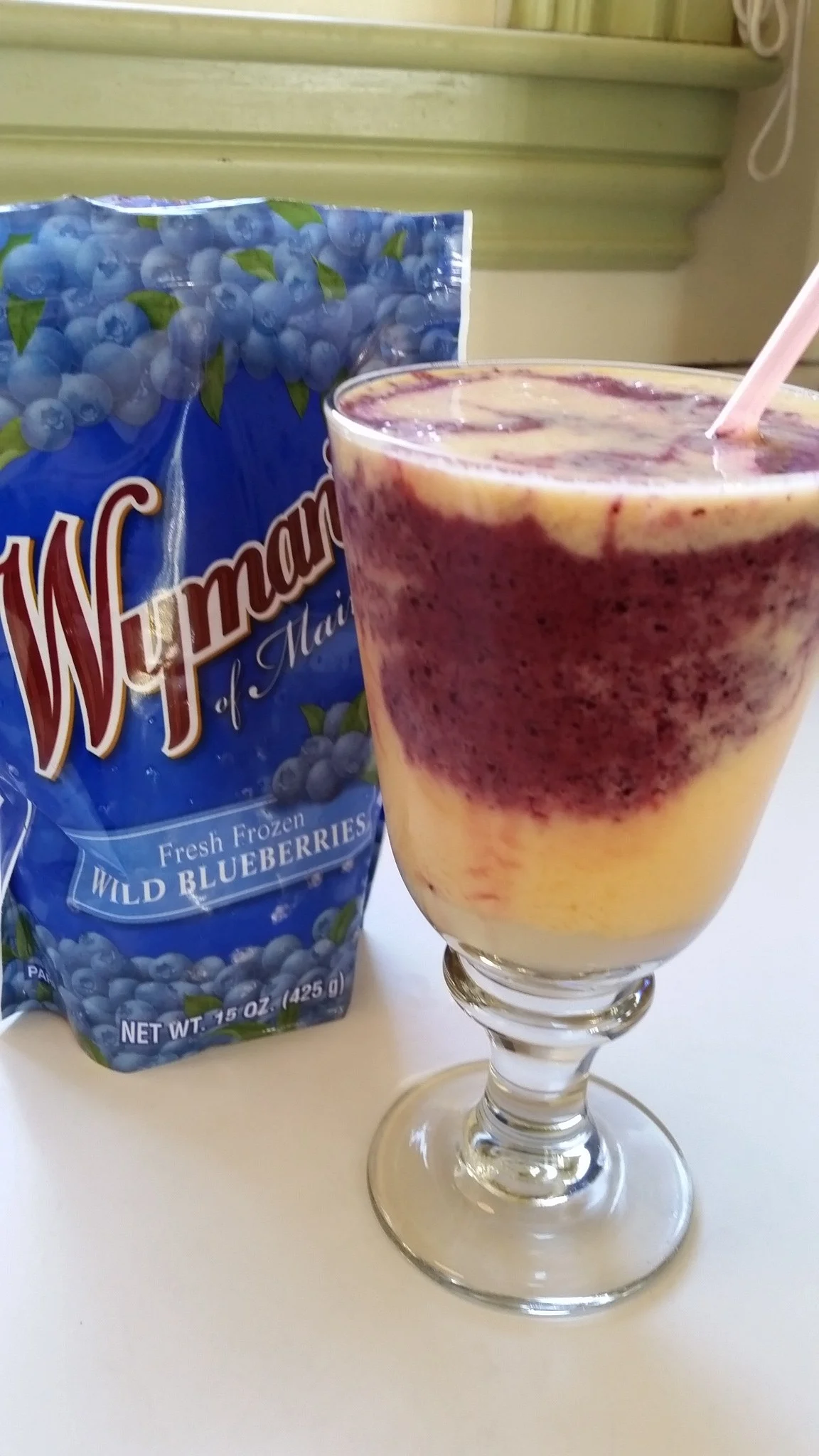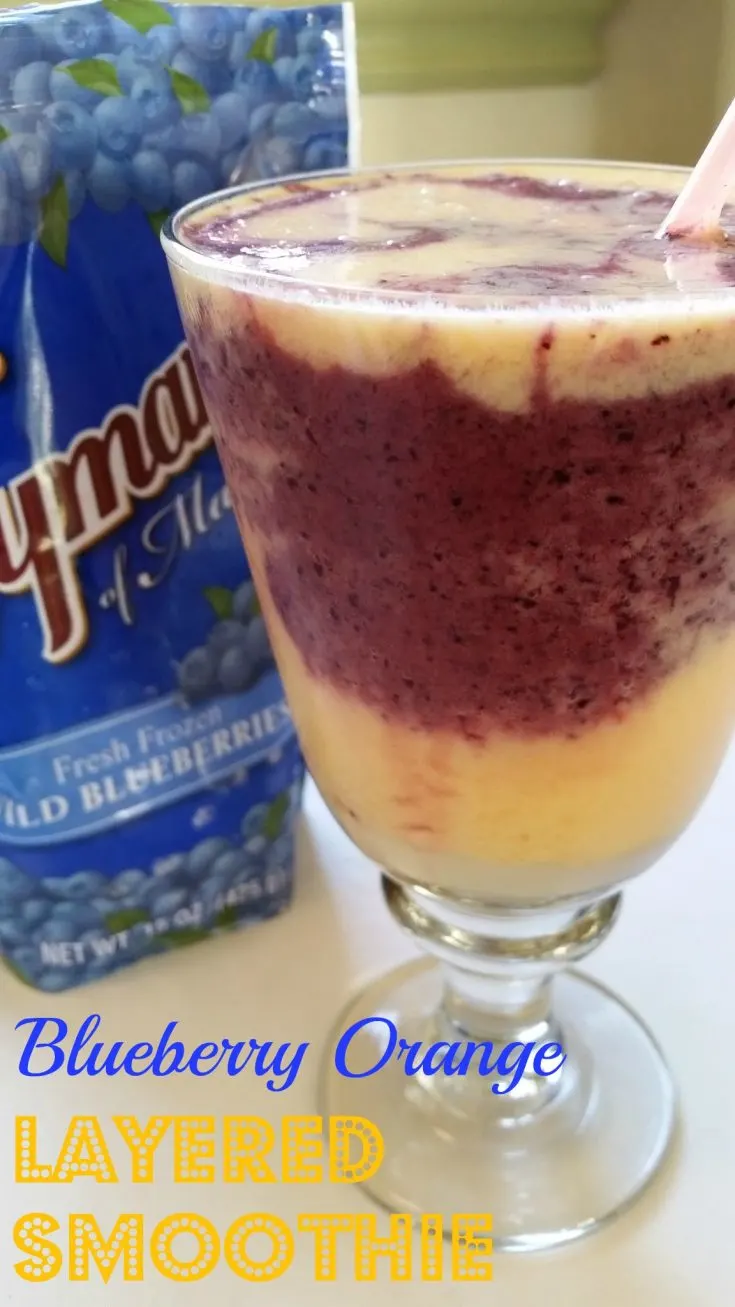 Yield:

2
Blueberry Orange Layered Smoothie
Delicious Blueberry Orange Layered Smoothie is perfect for breakfast or as a snack.
Ingredients
1/2 cup Wyman's frozen Blueberries
1/2 cup Frozen Mandarin Oranges
1 cup Lowfat Vanilla Yogurt
1 cup orange juice or water
2 tsp honey to taste
Instructions
In a blender add blueberries, 1/2 cup yogurt, 1/2 cup juice, 1 tsp honey, blend until smooth, set aside.
In a blender add oranges, 1/2 cup yogurt, 1/2 cup juice, 1 tsp honey, blend until smooth, set aside.
To layer the smoothie, spoon equal amounts of orange smoothie into 2 glasses. Repeat with the blueberry smoothie. Serve iimmediately.