We have the best cafe on the coast that sells prepared foods, fresh pastries and baguettes. I love going in there and getting a baguette and a tub of Chicken Curry Salad, but lately they have been sold out or no longer carrying it! So I decided to replicate their recipe, I think mine is better, haha! I used a rotisserie chicken which makes this Chicken Curry Salad such an easy recipe. I also sprinkled lightly salted cashews over the chicken salad and placed a big scoop over mixed greens. It's almost low carb, except for the mango chutney, but that just added a small amount.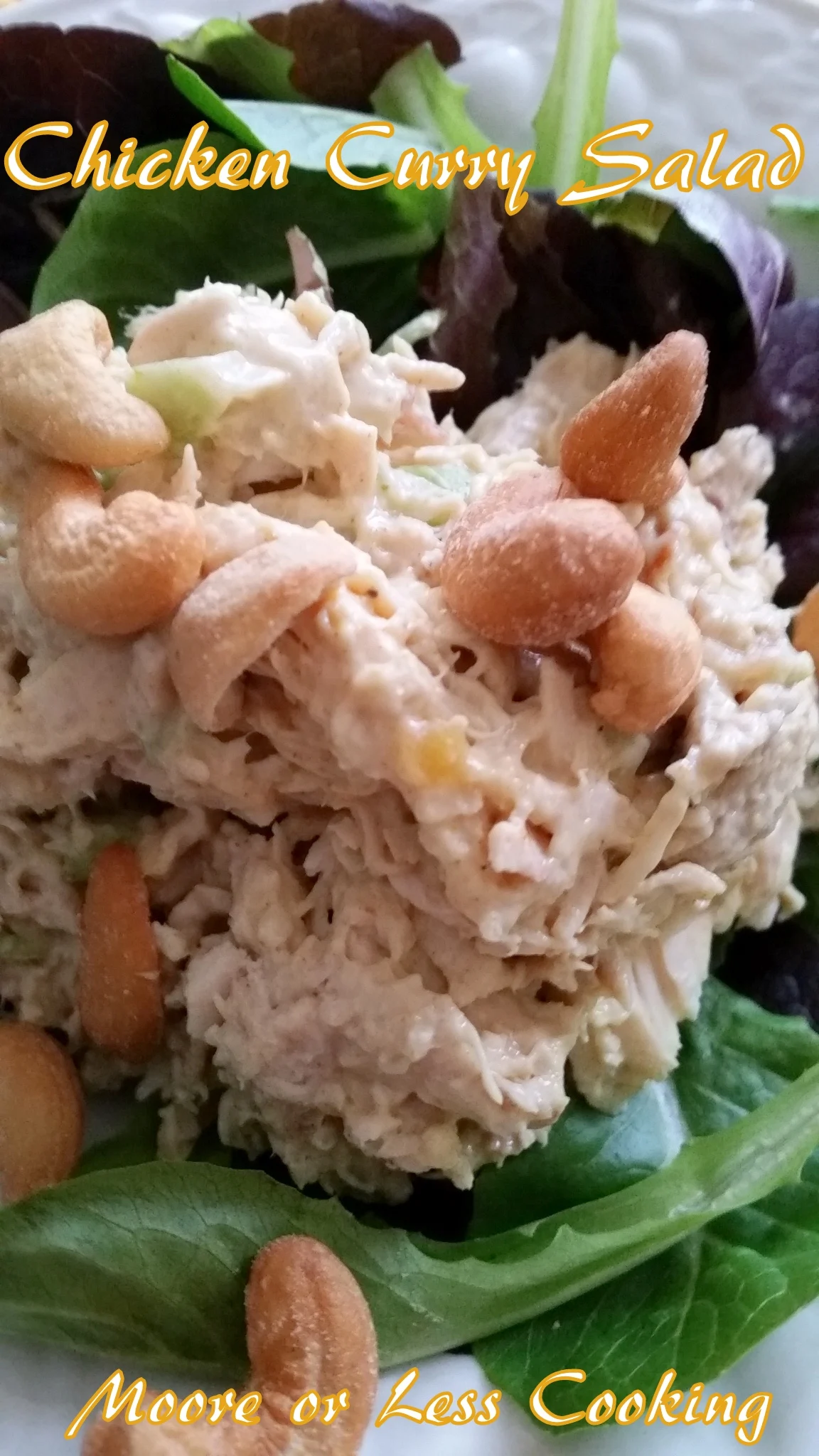 Here's what you will need for this recipe: 1 Rotisserie Chicken, mayonnaise, mango chutney, curry powder, salt, pepper, cashews, mixed greens.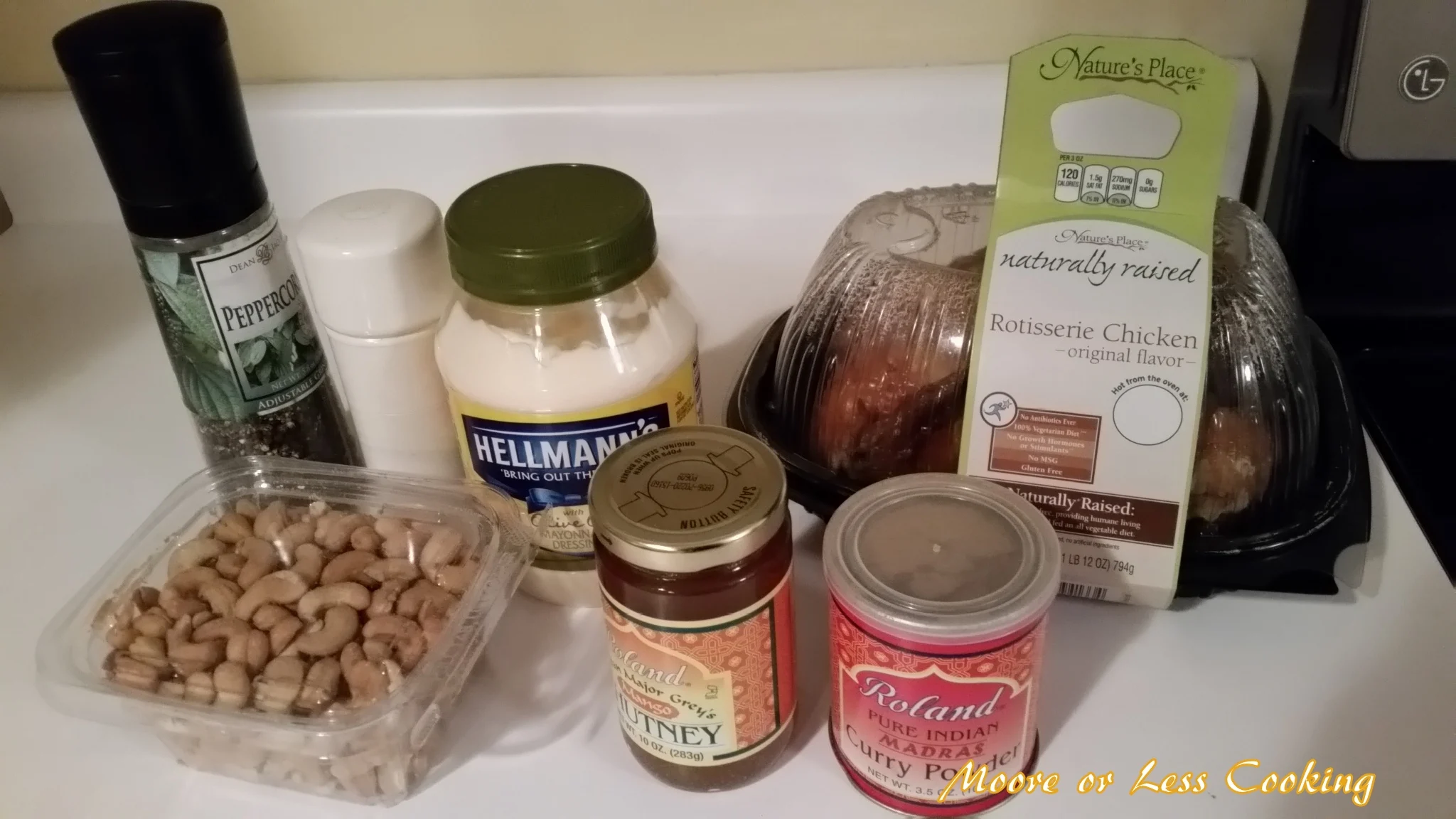 The flavors of this chicken salad is so wonderful!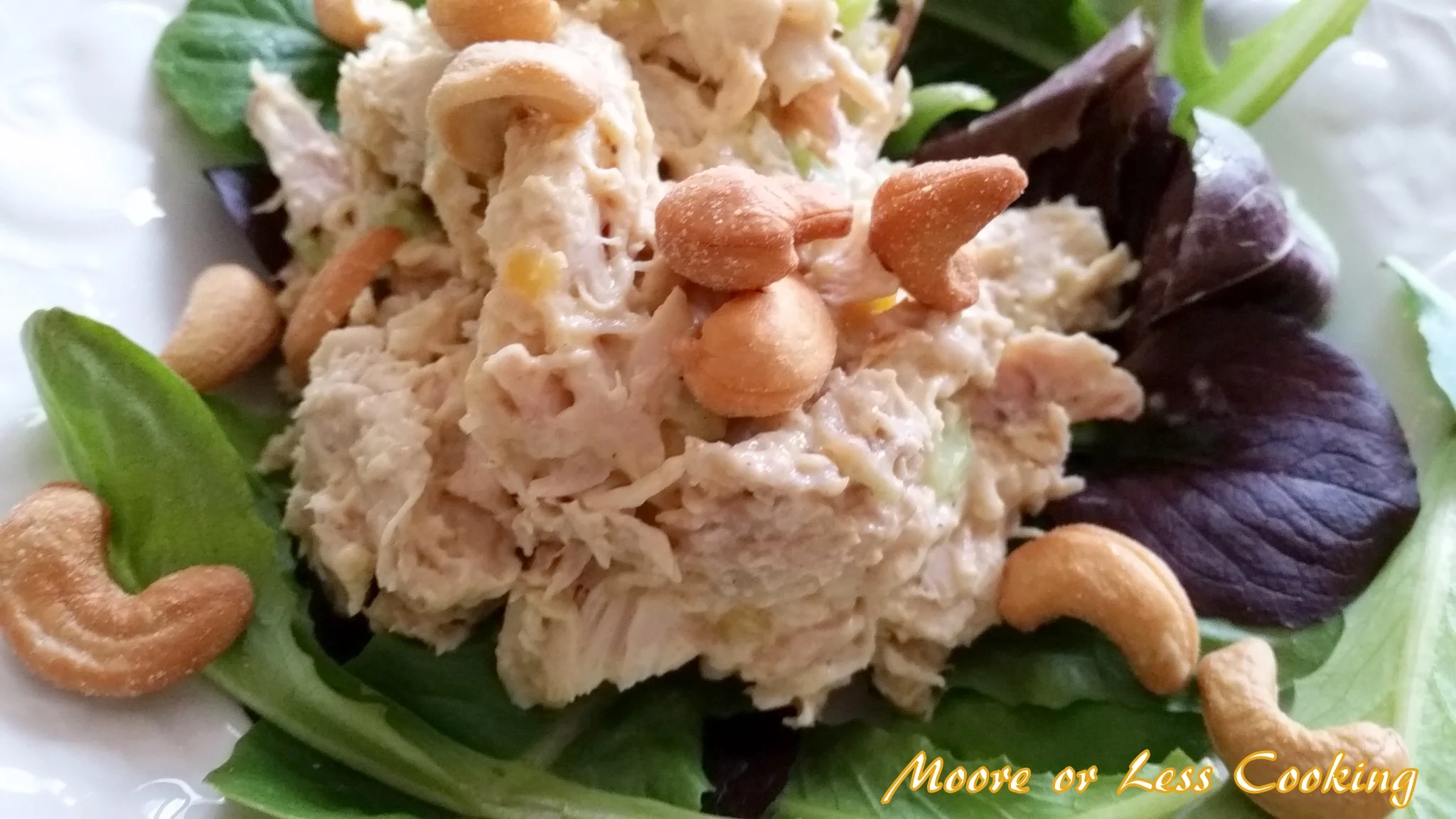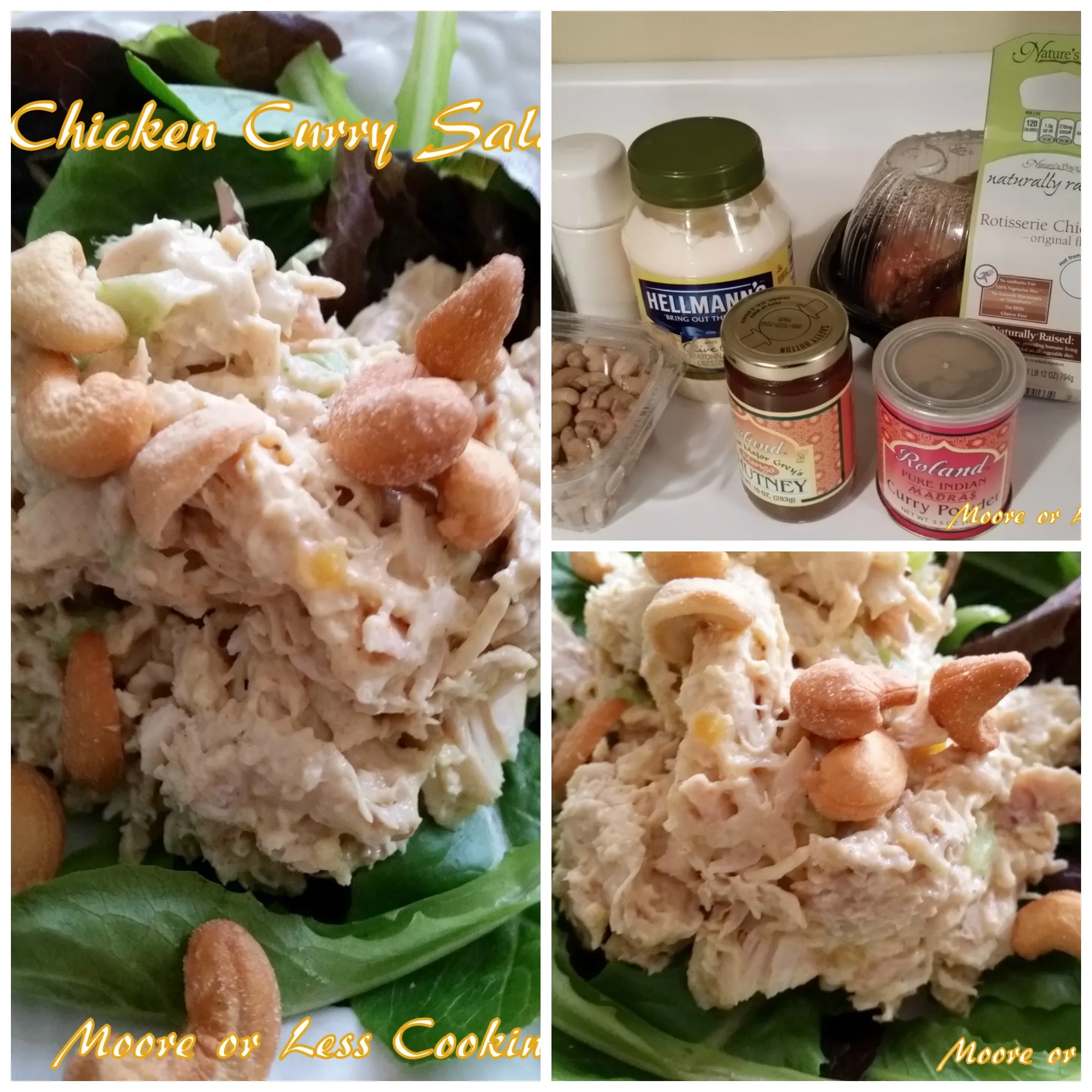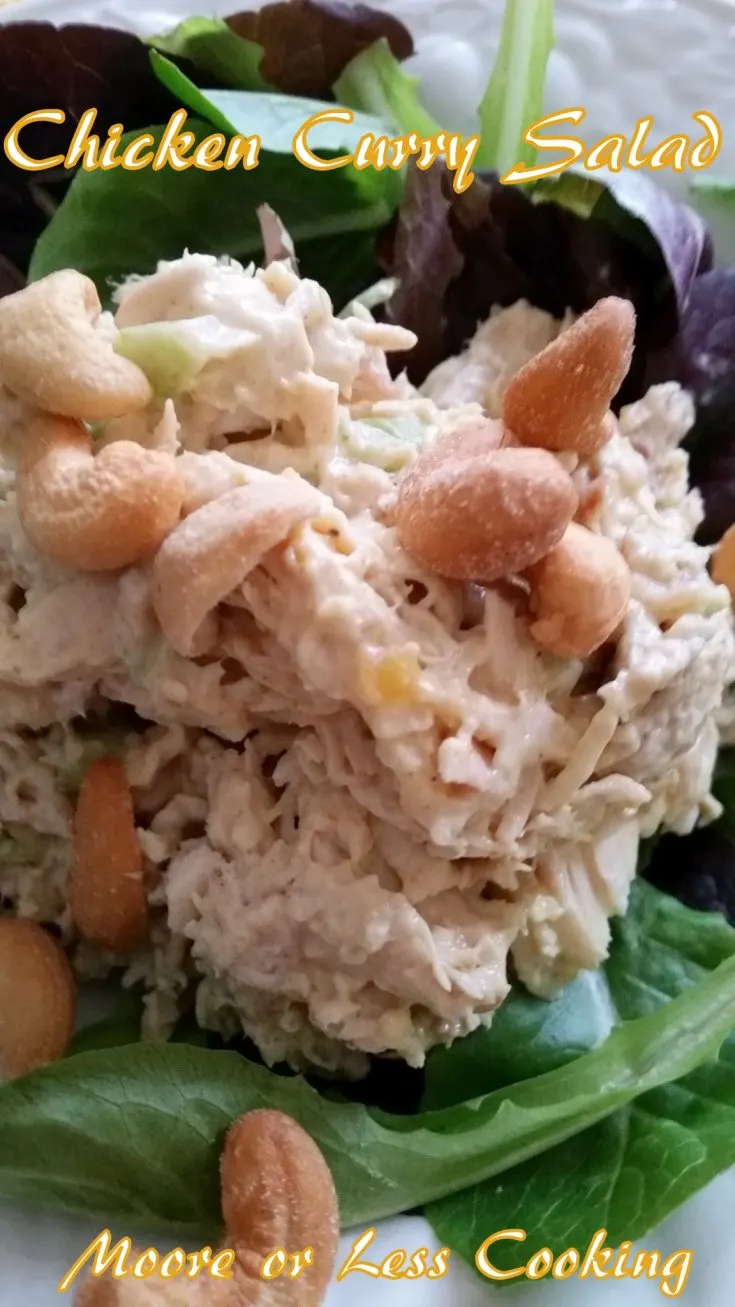 Yield:

4 servings
Chicken Curry Salad
Easy and delicious chicken salad using curry spices and mango chutney, served over mixed greens salad and cashews sprinkled over make a complete meal.
Ingredients
1/2 cup mayonnaise
1/2 cup mango chutney
1 teaspoon curry powder
1/2 tsp salt
1/4 tsp black pepper
1 2 pound rotisserie chicken, meat chopped
6 cups mixed greens
1 cup lightly salted Whole Cashews
Instructions
In a large bowl, combine the mayonnaise, chutney, curry, ½ teaspoon salt, and ¼ teaspoon pepper.
Toss the dressing with the chicken and serve over the greens. Sprinkle Cashews over salad.
Serve!