Now that I look back, growing up in LA and basking in OUR glorious sun every minute possible wasn't so great for my skin. I worked those modeling- shoots thinking that I was invincible and my skin would always look like I was in my 20's. But the reality is, now that I am in my 50's, I am taking much better care of my skin than in my youth. We didn't know about probiotics for our body or skin. But now we do.
After using Columbia SkinCare Probiotics Complex and Concentrate for 30 days I see a huge difference in my skin. It's less crepey and has better elasticity. The skin around my neck is much tighter, and the bags under my eyes have shrunk.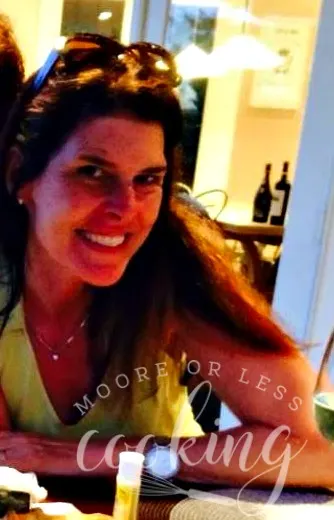 I received two products from the company: The probiotic complex and a more serum-like concentrate. I used both products daily for over thirty days. What I'm seeing is AWESOME!!
As a woman, you know that we really are our own worst critics. But I am excited to be walking in my 50+ skin post-ColumbiaSkinCare Probiotics Complex and Concentrate.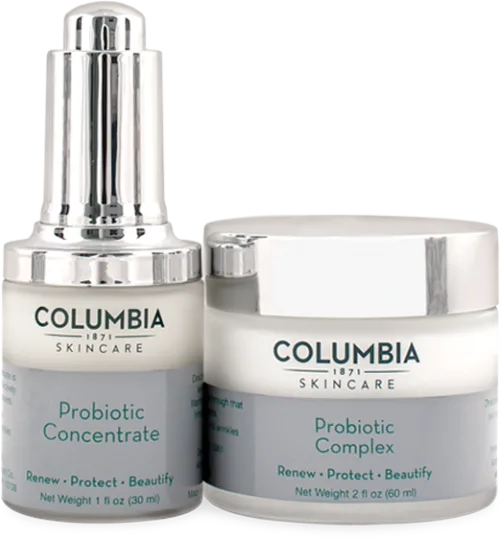 Columbia Skincare: "Our probiotics promote the natural cleansing of impurities in the cellular system, including residual impurities from other medications and treatments including retinoids."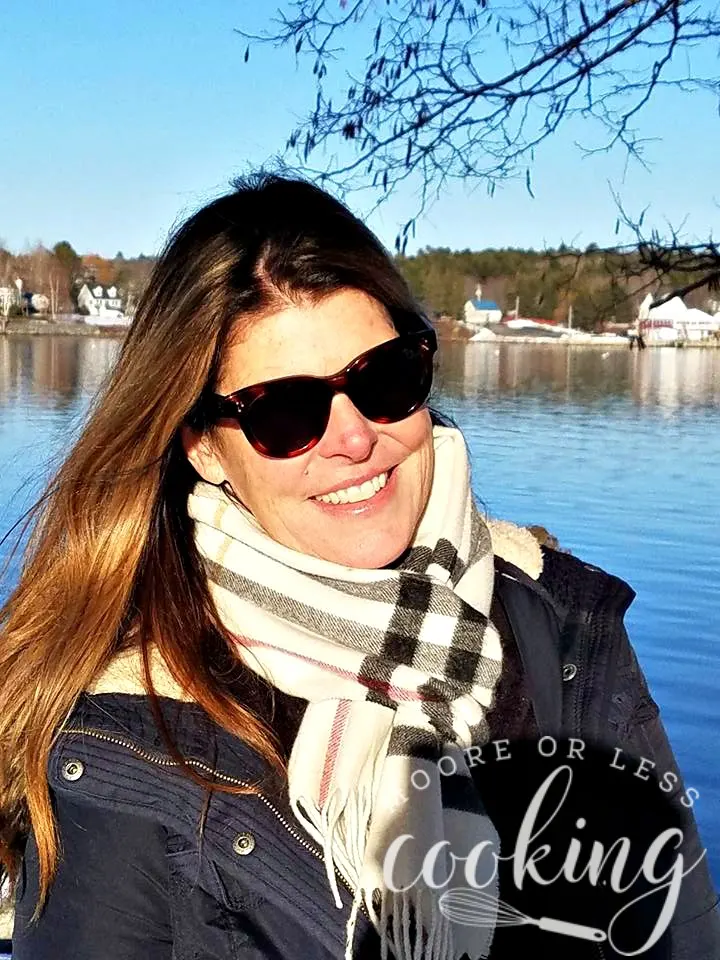 Columbia Skincare has created Probiotic Concentrate and Probiotic Complex, the first topically applied creams that harness the wellness benefits of probiotics specifically for skin care. Probiotic's, are also known as "good bacteria", found in yogurt and other ingestible's, that have been keeping people healthier longer for years. But now, scientists and researchers have developed a type of probiotic specifically for topical usage that helps promote the health and wellness of the body's largest organ, the skin. These topical-specific probiotics are at the forefront of skincare technology and are about to change the paradigm for skincare. Clinically proven effective and safe, these products enhance and fortify the skin's ability to do what it does naturally: renew and rejuvenate itself.
The result is healthy skin. Guess what? Healthy skin is beautiful skin. Probiotic Concentrate and Complex don't work like cosmetics. They neither hide nor cover-up anything. Rather, they nourish and renew and beautiful skin is the result. If you think about it, it makes perfect sense. And it's consistent with everything that nature offers us. Healthy everything is much more beautiful than unhealthy anything. Probiotic Complex is the world's first probiotic formulation created specifically for topical use. Gorgeous and silky, its formulation effectively enhances the most important biological feature in aging skin: it's ability to renew itself.
NOTE: There can sometimes be a slight interaction, usually a tiny blemish or a pimple developing on a person who has been using too much retinol or retinal products. This is actually the effort of our probiotics to rid the cells of the impurities in the retinal products which often result in the drying of the skin. There is so much overuse and abuse of products containing retinol and many people aren't even aware of the cumulative side effects from all retinol products and their derivatives. This is one of the true benefits of Columbia's technology. It is now possible to obtain all the benefits of retinoids without any of the harmful and otherwise unwanted side effects.
Would you like a special offer? Go to:
https://bit.ly/2jEEG4B for the specific product page on ColumbiaProbiotics.com
Purchase either probiotic product, and receive a FREE moisturizing cream, it's a $38 value!
Use this code: ProbioticGift when you checkout. You can find Columbia SkinCare Probiotics Complex on the Columbia Probiotics Columbia SkinCare website and learn more for yourself.
The Columbia SkinCare Probiotics Complex is $165 and the Columbia SkinCare Probiotics Concentrate is $190. You can also find out more by following them on Facebook/ColumbiaSkinCare
This is a sponsored post by #ColumbiaSkinCare #probiotics #ad
Nettie Moore is the cook, baker, photographer and designer behind Moore or Less Cooking Food Blog. Nettie is a self- trained cook and baker. She loves creating easy recipes that don't call for a lot of unknown ingredients. Nettie's Blueberry Skillet Cake has been featured in Taste Of Home Magazine and her Peach Raspberry Pie has won awards! She was born and raised in Southern California and now calls New England her home, where she lives with her husband and two children. Follow Nettie on her blog, Moore or Less Cooking, or here: FACEBOOK | TWITTER | GOOGLE+ | PINTEREST | BLOGLOVIN |INSTAGRAM