Brownies are the number one dessert that disappear at a party or gathering. Everyone is always excited when a plate of brownies is being served! Is it because they are so easy to grab and enjoy while eating with your fingers? Or is it because they consist of a decadence of maximum chocolate magic, delivering the instant gratification for that chocolate craving? I think it is both of those reasons. I know when I have a hankering for chocolate, it's just so easy to whip up some brownie batter to comfort those cravings!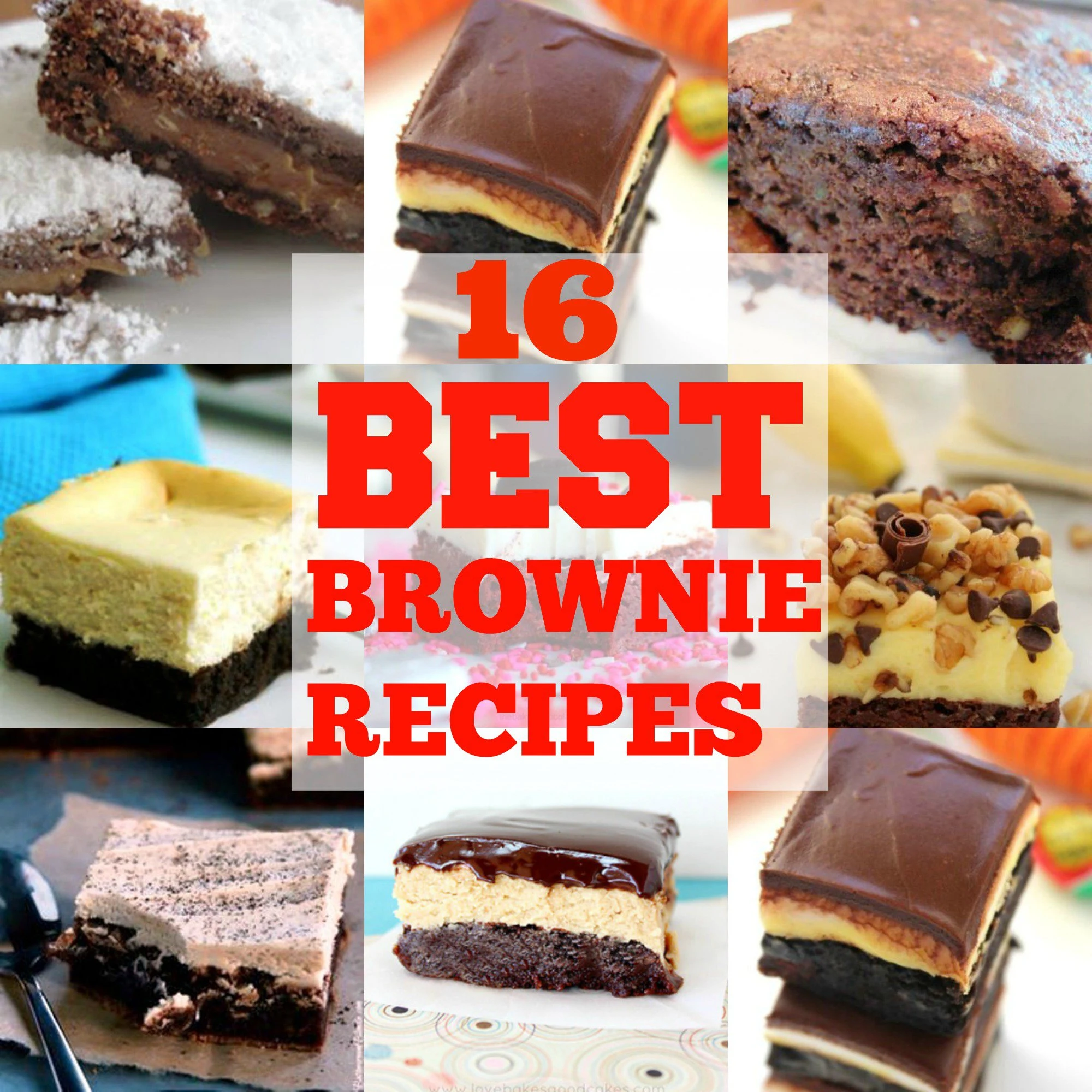 These are my favorite 16 brownie recipes. These brownies are the best of the best recipes that you will find on the web. It's going to be a hard choice which to bake first, so I think you will need to make a batch of each! Here you will find Mississippi Mud Brownies, Oreo Brownies, Caveman Brownies, Knock Your Socks Off Brownies, Cherry Cheesecake Brownies, Low Fat Zucchini Brownies, Fudgy Coconut Brownies, Bailey's Brownies, Red Velvet Brownies, Cadbury Egg Brownies, Baklava Brownies, Cheesecake Brownies, S'mores Brownies, Chunky Monkey Brownies and Cookie Butter Caramel Swirled Brownies.
You will fall in love with these 16 decadent brownie recipes! Make sure to scroll down and not miss any of these incredible brownie recipes.
Mississippi Mud Brownies
Decadent, out of this world brownies! Get Recipe Here
Moore or Less Cooking
PIN IT