Cranberry Nut Muffins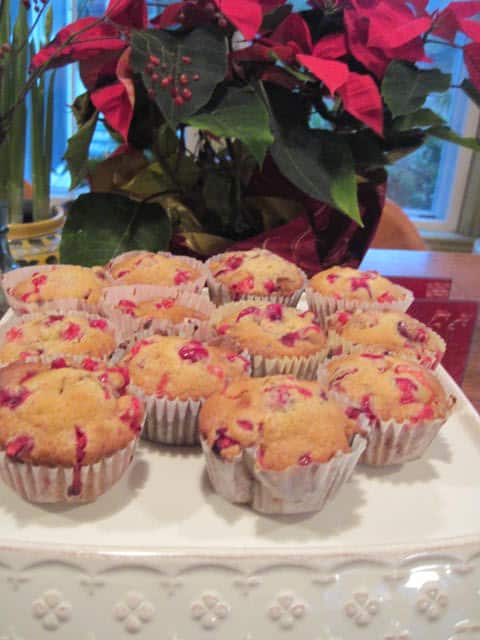 Merry Christmas and a very Happy Healthy Holy New Year! This is my first blog post for 2012 and I am still in the Christmas spirit! Today is still Christmas on some of your calendars and I still have my tree up! Hubs gave me a new laptop as my big Christmas gift, he is just the most thoughtful wonderful person! Now I can blog anywhere in the world! I have one of those older brains, which takes me a while to figure out these new electronics, so please bear with me.This is why I haven't blogged in weeks, but I am excited to learn and hoping it will make my life easier! This is one of my favorite recipes for the holidays or anytime. I really love the taste of cranberries, tart and crisp the way the cranberry bursts in my mouth. It has such a clean healthful taste as it lingers on, fruity-fresh. I have made this recipe before as a bread and wanted to experiment as to how they would turn out as a muffin.My kids absolutely adore muffins, I had to shoo my daughter away just to do a photo shoot, before the muffins were all gobbled up.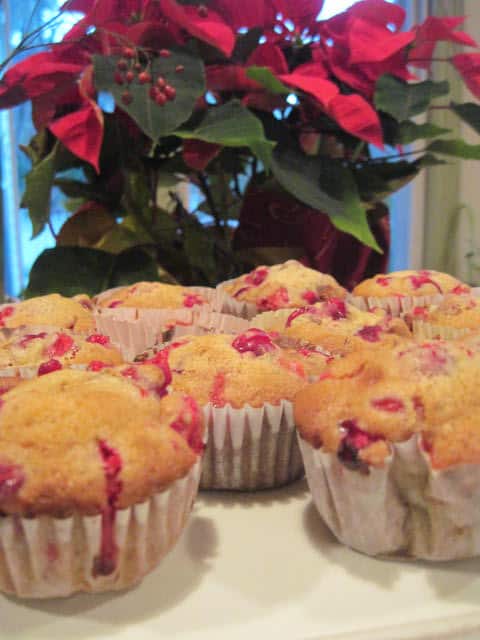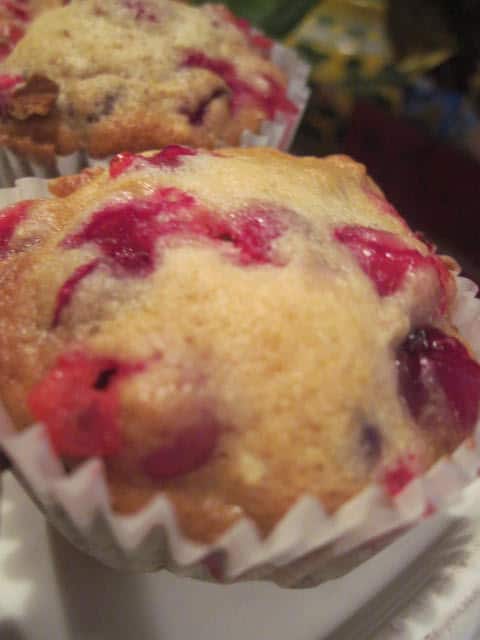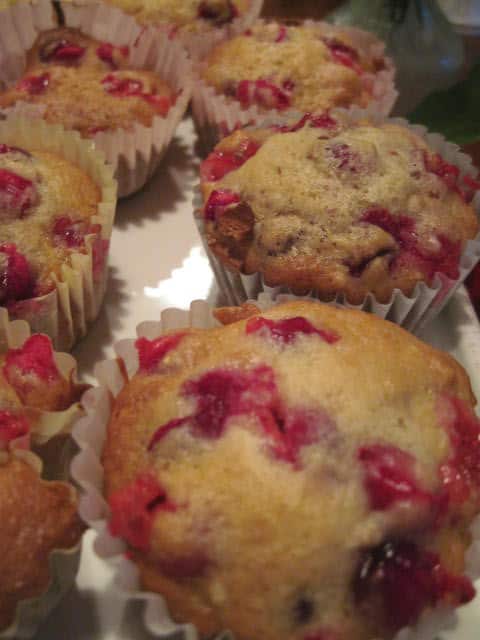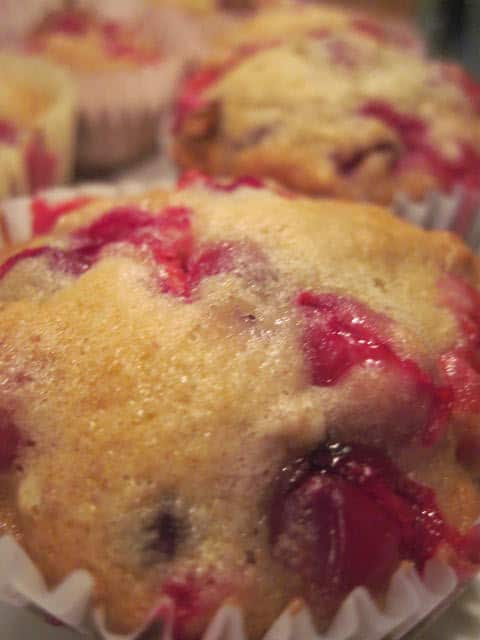 I use the whole cranberries, not chopped so that the muffins are bursting with cranberry flavor. Please make sure the cranberries are completely cooled so that you don't have 3rd degree burns in your mouth like me…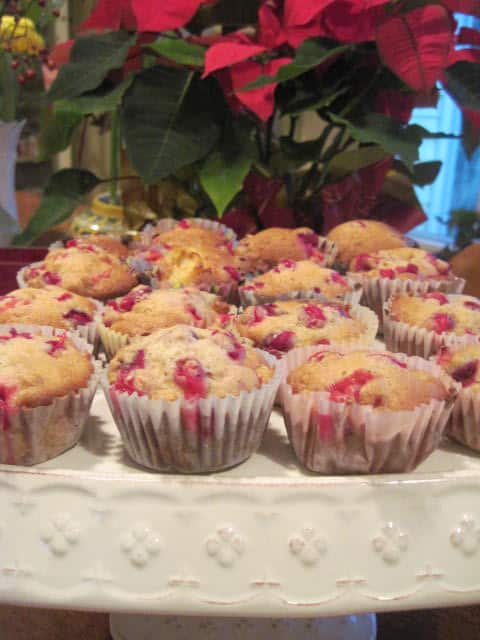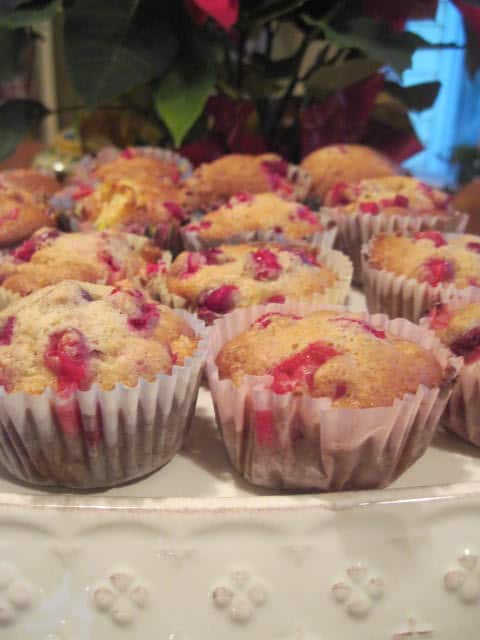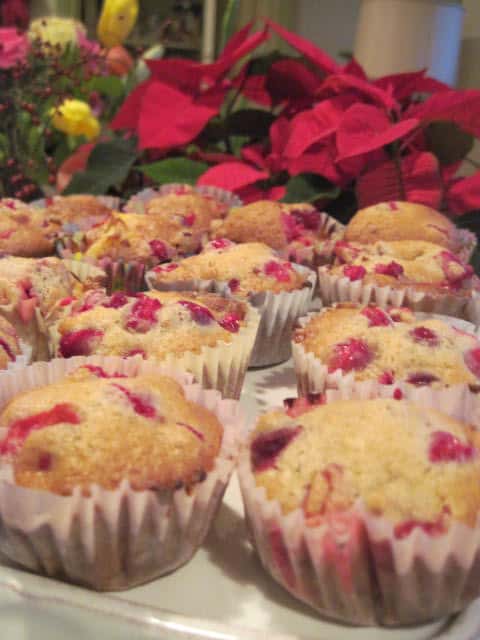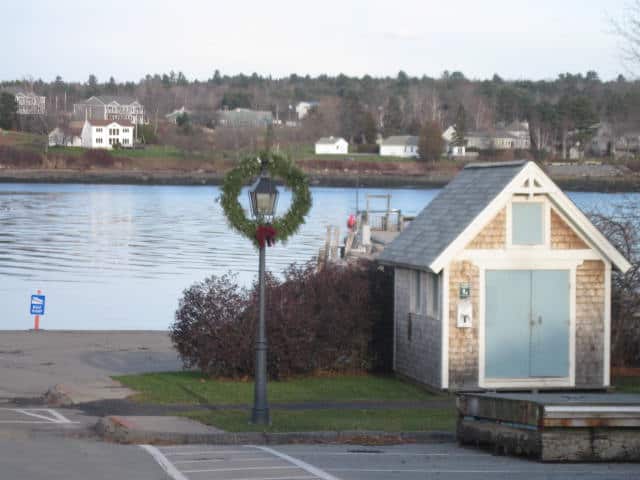 It's Christmas by the bay and unseasonably warm, but there are no complaints here from "The L. A. Girl"! I can get used to this Maine living…last I heard at the local donut shop is that we are going to be making up for it and it will be a "Wicked Snowy Wintah!!" OH-OH…. the word wicked and wintah is really scaring me….but wait…I can bake all day if I am snowed in..yippee!!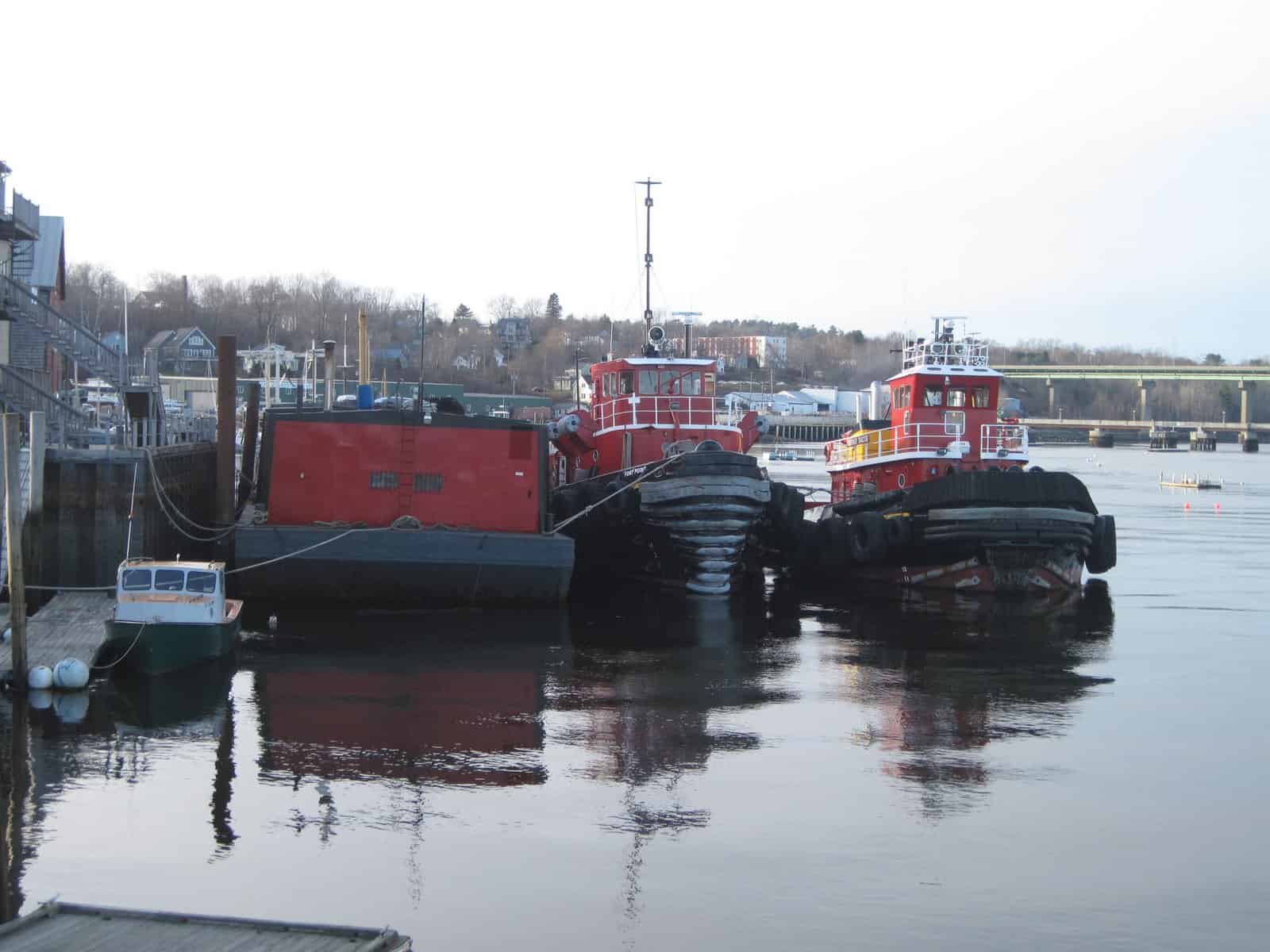 My favorite tugs.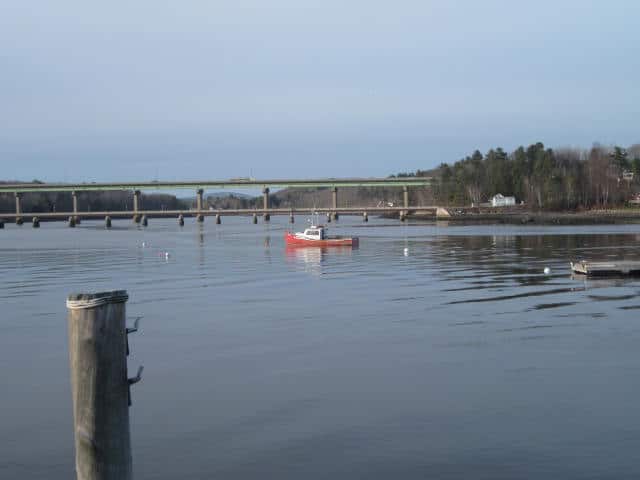 I love our harbor, I am so lucky that I can walk here everyday!! I have counted my blessings for 2011 and am very excited for 2012. Happy New Year to you. Love, Nettie
Ingredients:
2 cups flour
1 cup sugar
1 1/2 teaspoons baking powder
1 teaspoon salt
1/2 teaspoon baking soda
3/4 cup orange or clementine juice
1 tablespoon grated orange peel
2 tablespoons Vegetable oil
1 egg, well beaten
1 1/2 cups Fresh or Frozen Cranberries ( I use whole cranberries)
1/2 cup chopped nuts
Directions:
Preheat oven to 350ºF. Prepare muffin tins by placing muffin papers inside.If you are doing a photo shoot, leave the Barbie papers for personal use.
Mix together flour, sugar, baking powder, salt and baking soda in a medium mixing bowl. Stir in orange juice, orange peel, oil and egg. Mix until well blended. Stir in cranberries and nuts. Use an ice cream scooper and scoop batter into muffin papers.
Bake for 20-25 minutes or until a toothpick inserted in the center comes out clean. Cool on a rack for 15 minutes. Makes 18- 24 muffins, depending on size. This recipe has been linked up with my favorite fabulous blogs!