This easy soup can be made in one pot in under 20 minutes! It's Low Carb too so that's a win-win for me. Hubs crushed tortilla chips over his soup, so if you aren't dieting like me, go for it!
I used RO-TEL tomatoes to give it that extra spice. Garnish with ripe avocados and sour cream.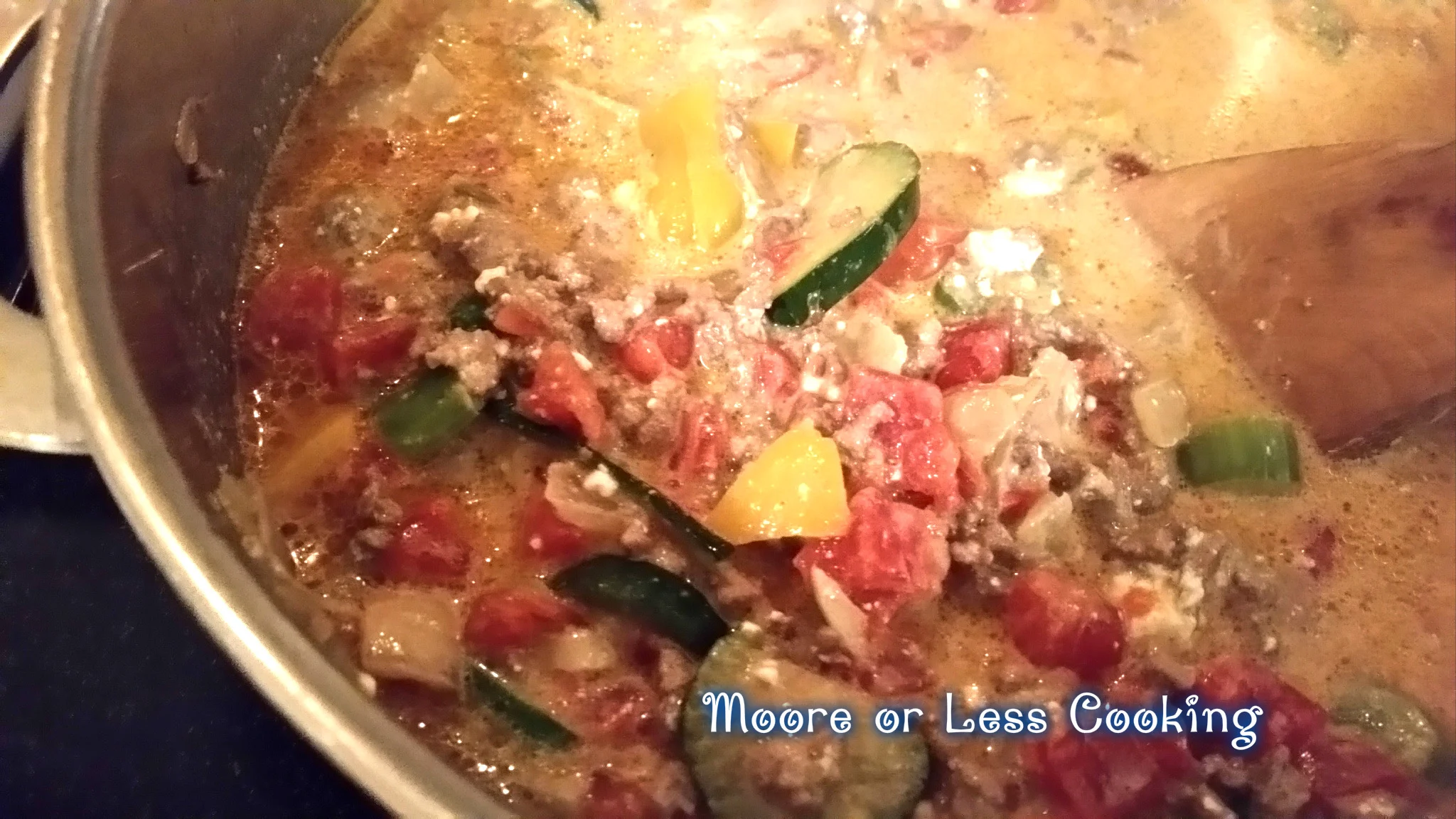 This soup is perfect on a winter day! Full of veggies with a creamy beef broth and a spicy kick.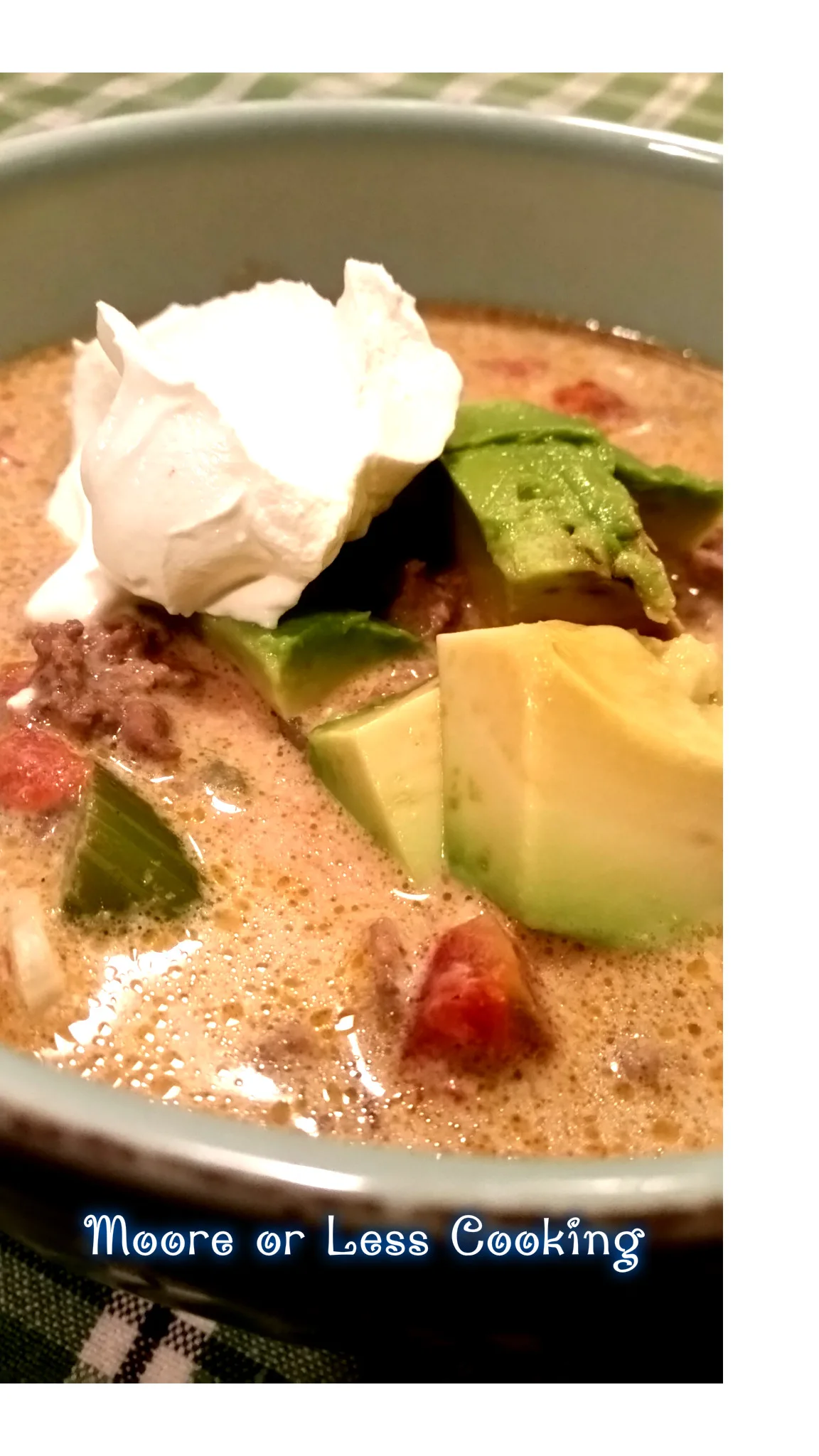 What you will need for this delicious soup: olive oil, zucchini, pepper, ground beef, onion, celery, garlic, cumin, chili powder, cream cheese, Ro-tel tomatoes, beef broth and a large Soup Pot.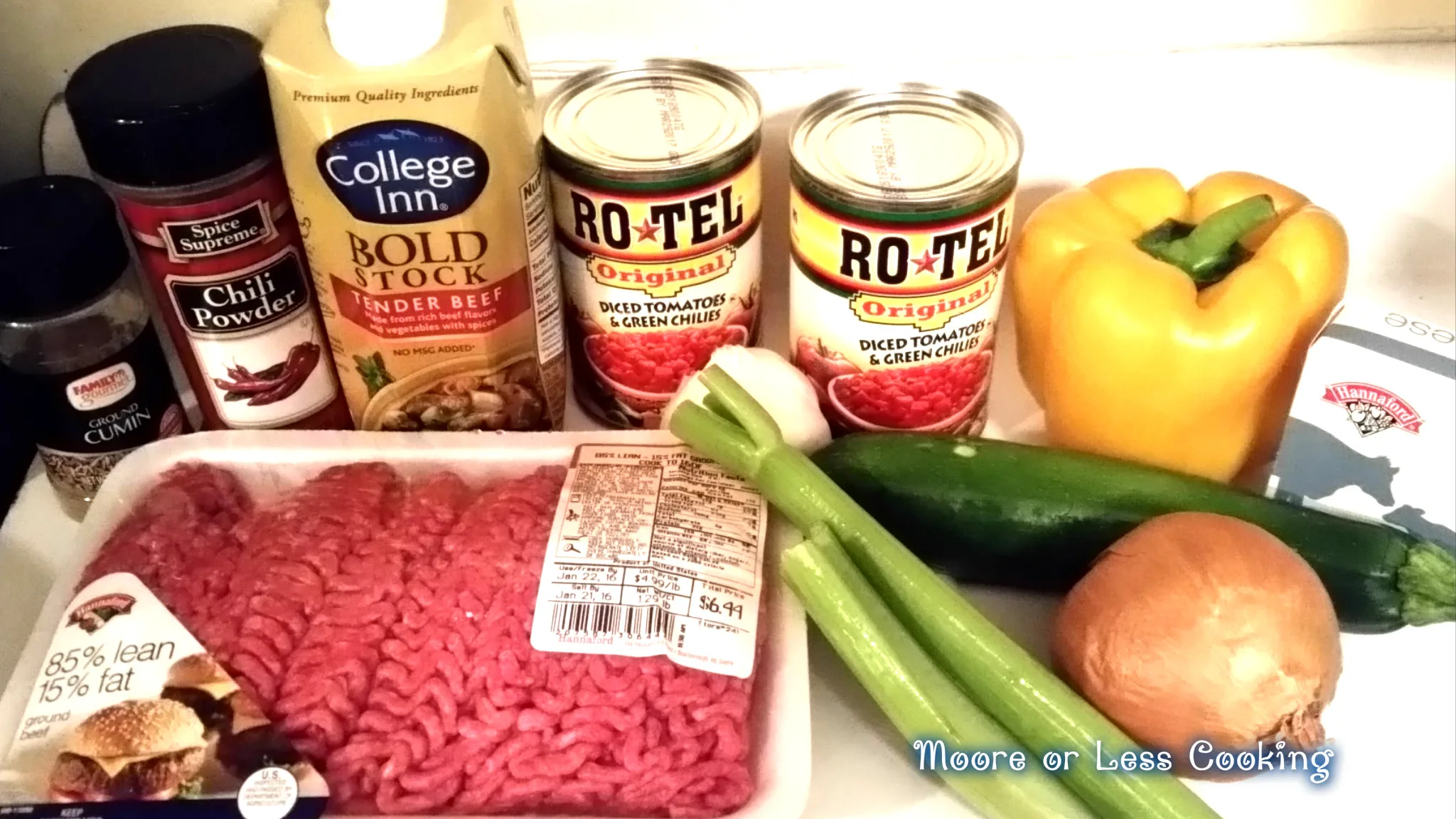 In a large soup pot, add olive oil to pot over medium heat. Add chopped veggies, saute for a couple minutes.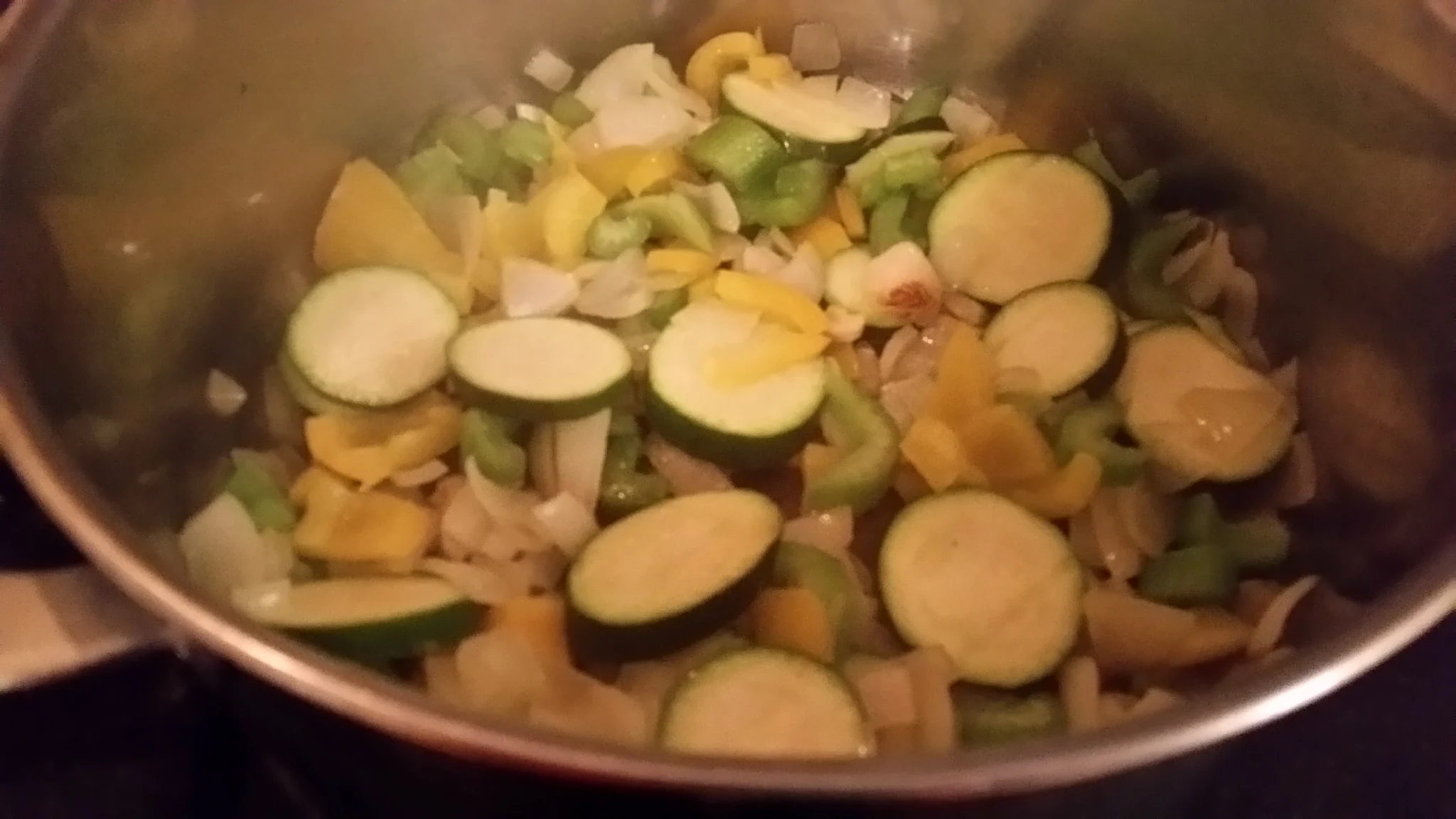 Add ground beef to veggies and cook until browned.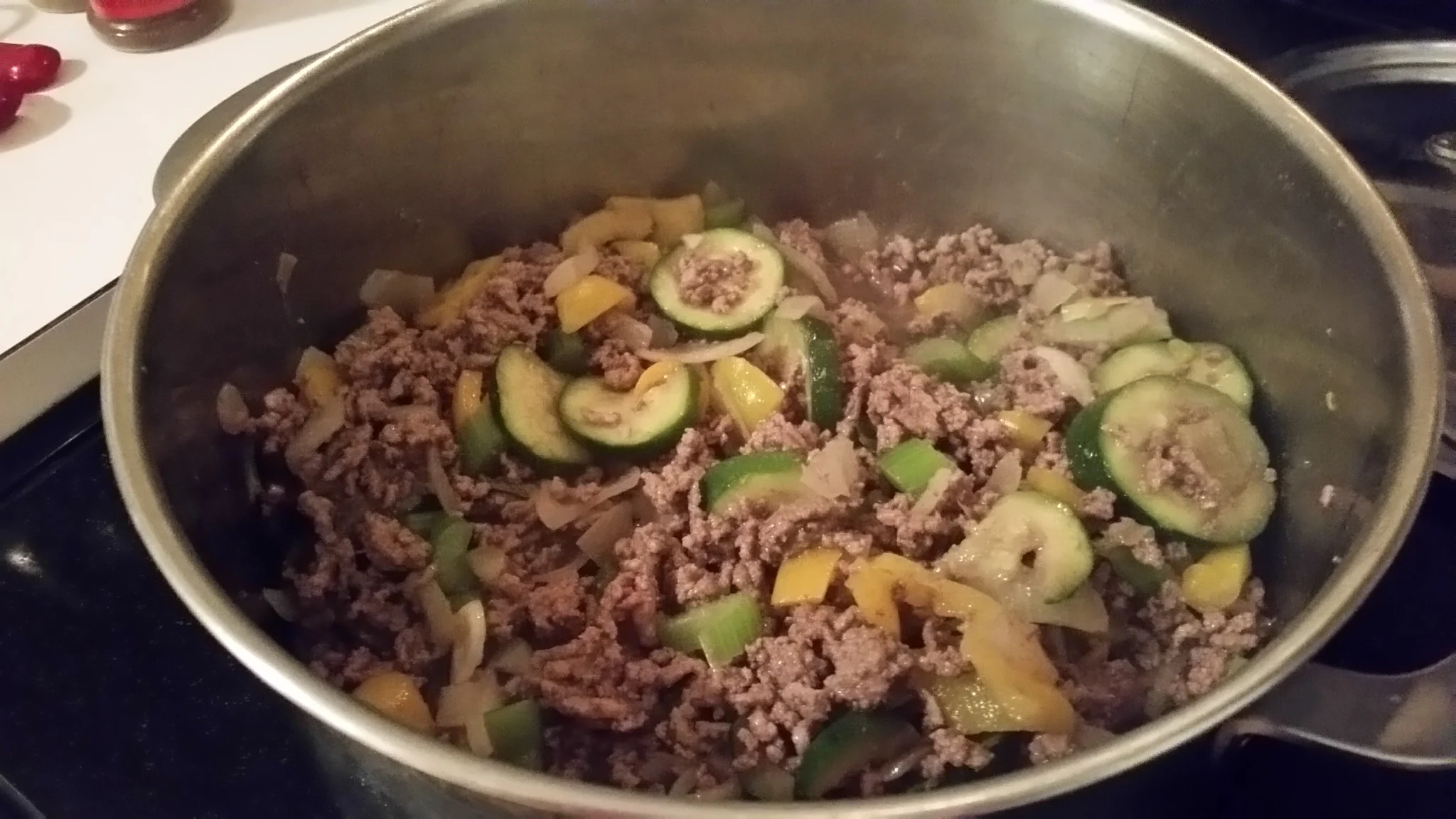 Add cream cheese and break up with the back of the spoon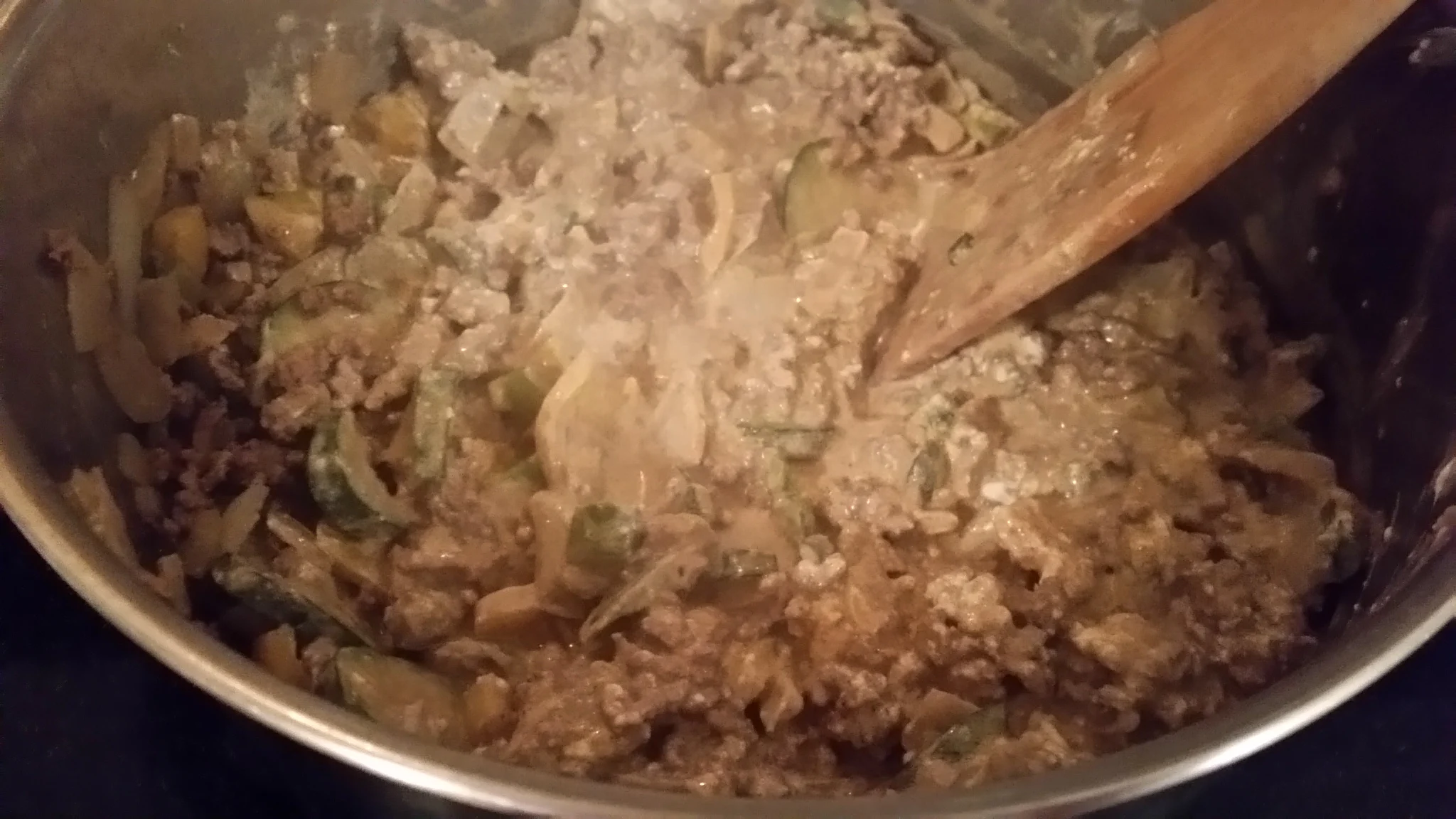 Stir in beef broth, spices and Ro-Tel tomatoes. Let simmer on low heat for 10 minutes.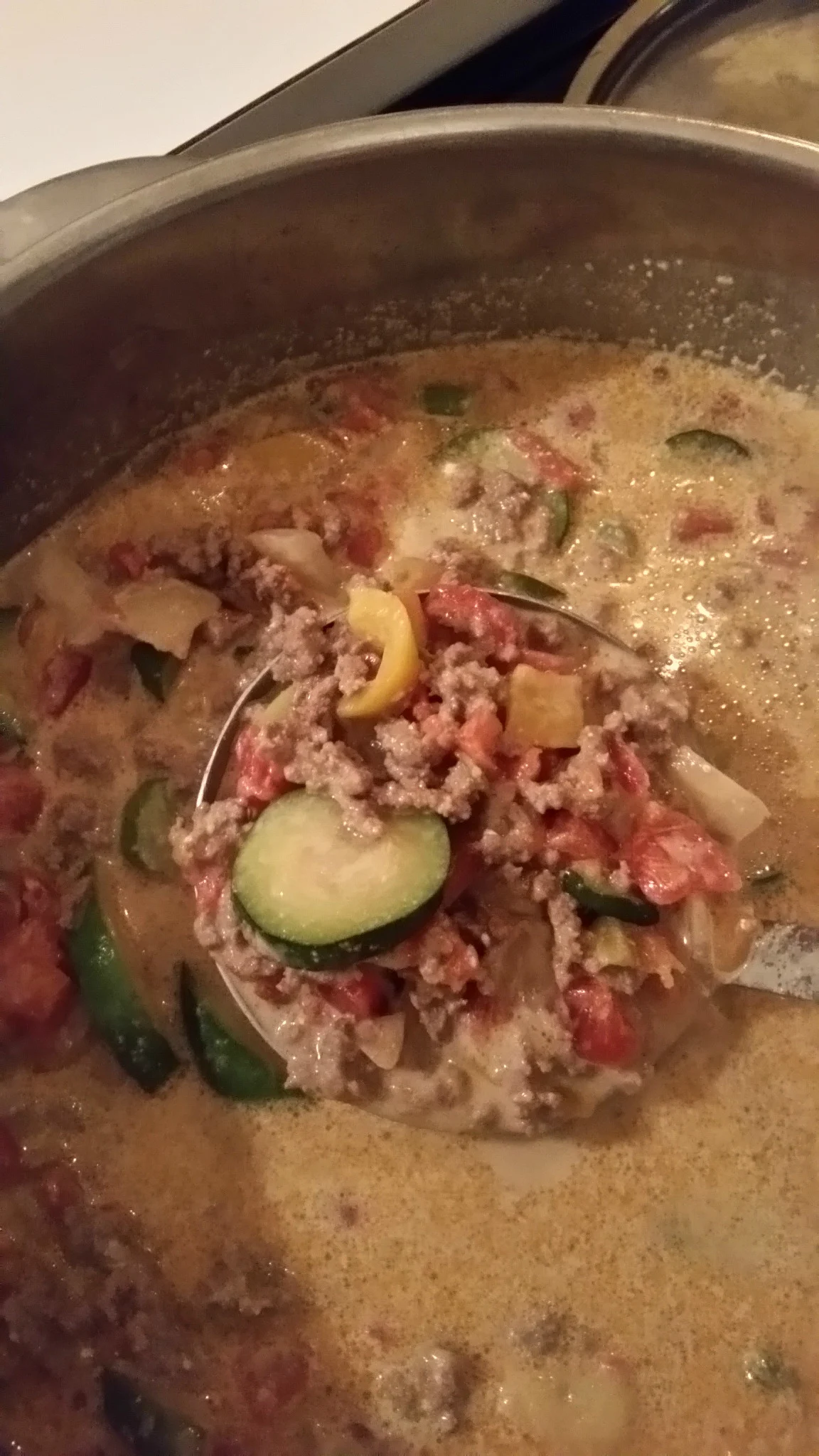 This is my new favorite soup, love that it can be made in one pot, under 20 minutes!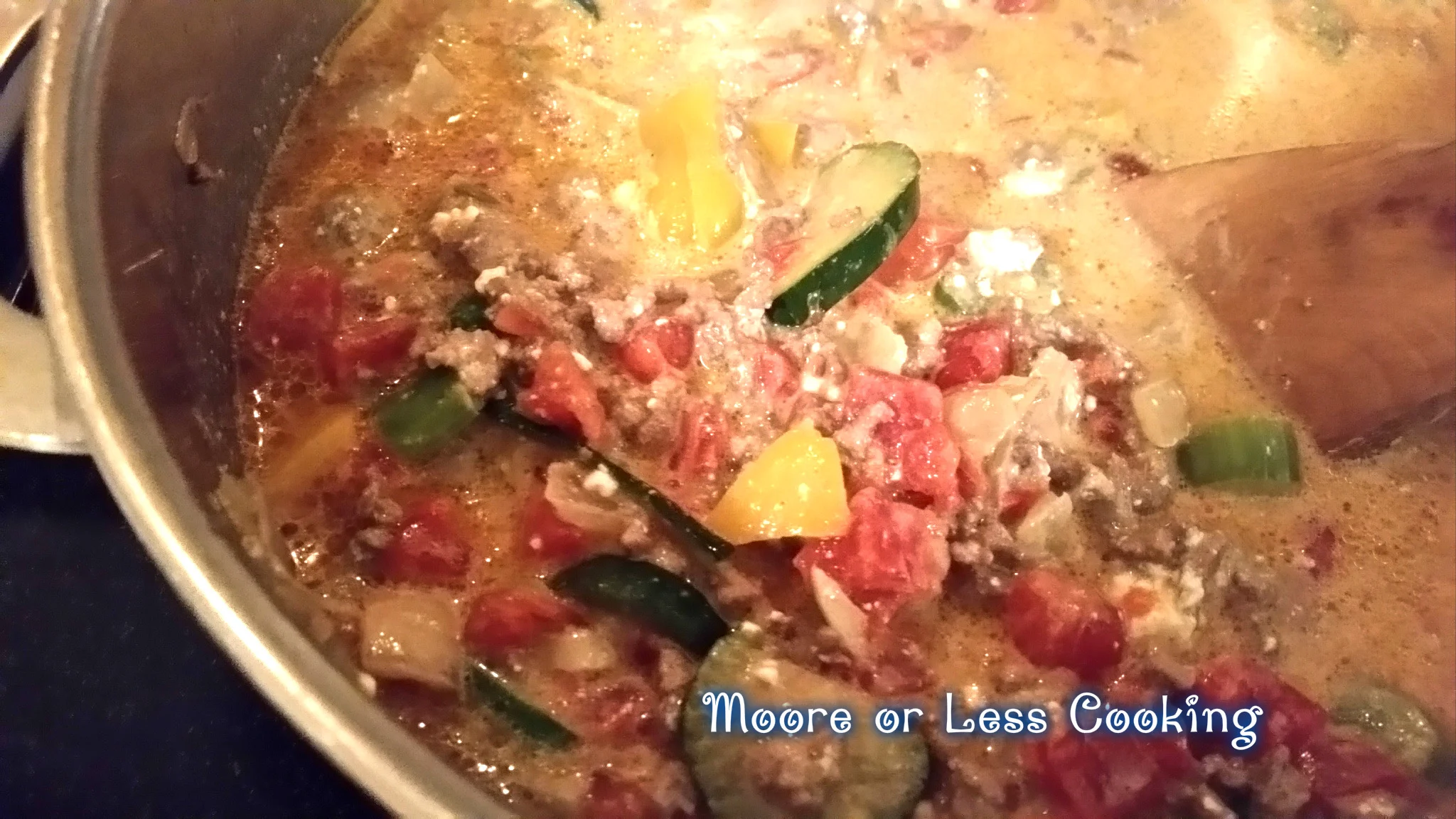 Ladle a couple scoops into a bowl and add garnishes! Enjoy!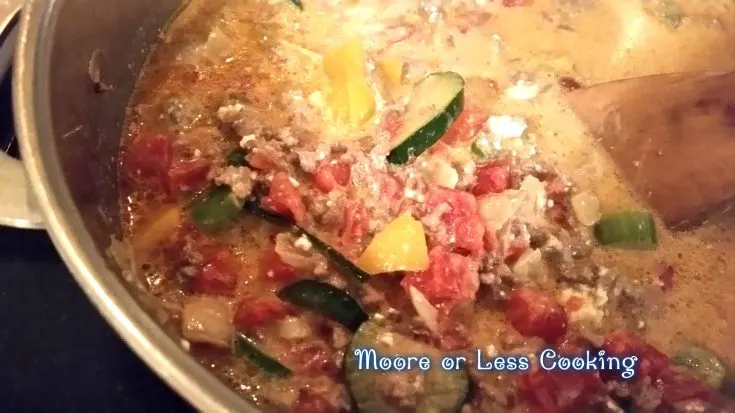 Yield:

8
Creamy South Western Taco Soup
A delicious Low Carb Taco Soup with a zesty kick.
Ingredients
1 Tablespoon Olive Oil
1 pound ground beef
1 onion, chopped
1/2 orange pepper, chopped
1 celery stalk, chopped
1 clove garlic, minced
1 tablespoon cumin
1 teaspoon chili powder
8 ounces cream cheese, softened
2 10-ounce cans Ro-tel tomatoes
1 container beef broth
Instructions
In a large soup pot, saute veggies in olive oil on medium heat for a couple minutes.
Add ground beef to veggies, brown the ground beef, drain.
Add the spices and cook a couple minutes.
Drop the cream cheese in bits into the meat.
With the back of a big spoon, smash it into the meat until no bits of white remain.
Stir in remaining ingredients and heat through.
Linked up!