I received a box of Cabot Cheese for review, but was not compensated financially in any way. The opinions expressed are my own and are based solely on my recipes using Cabot Cheese.
I have been cutting way back on the carbs, so when I received a box full of delicious Cabot Cheese, I was over the moon giddy with excitement. I love Cheese and I really love Cabot Cheese!
I decided to make a fantastic Crustless Quiche with Bacon and Zucchini and lots of yummy shredded cheese. It was so delicious and disappeared quickly, everyone had two big slices! I am not know for my crust making skills, so this was a cinch to put together!
I love how fluffy the quiche gets!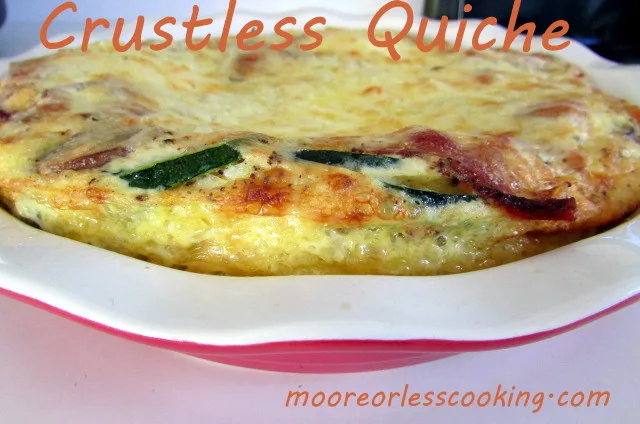 I made the bacon ahead of time, just place a half of a pound of bacon on parchment paper and bake in the oven at 400 degrees F for 10 minutes, or until golden brown.
Place chopped veggies and bacon on the bottom of your favorite pie plate. Pour egg mixture over veggies, sprinkle cheeses and bake!
Perfect for breakfast, brunch, or a breakfast party! Reheats well or I like it cold!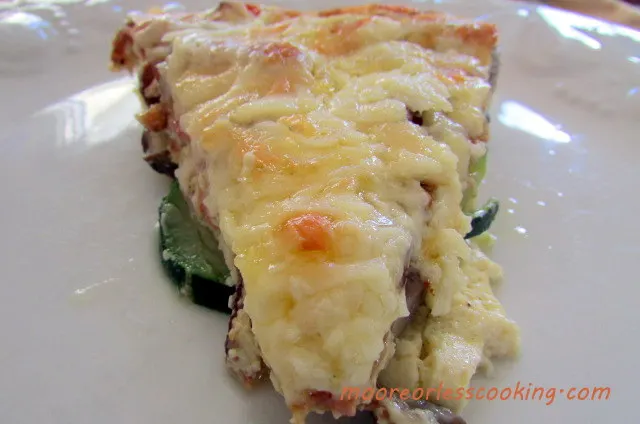 Perfect Lo Carb meal. Thank you to Cabot Cheese for the delicious cheeses!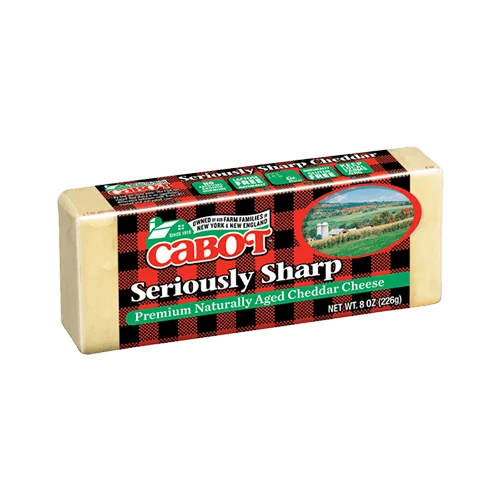 Yield:

12
Crustless Quiche
An easy crust free quiche, that takes minutes to put together. Such a versatile dish, add any other ingredients like you like, sub bacon for a different breakfast meat, add onions if you like.
Ingredients
8 large eggs
1 cup heavy cream
1/4 tsp Kosher Salt
1/8 tsp freshly ground pepper
pinch of Ground Nutmeg
2 cups Cabot Extra Sharp Cheddar Cheese, shredded
1/2 lb Crispy Bacon
1 small zucchini, sliced
6 small Portabella Mushrooms sliced
Instructions
Preheat oven to 350 degrees F.
Spray pie pan with cooking spray.
Mix eggs, cream, pepper, salt and nutmeg in a bowl. Set aside.
Place bacon and veggies in pie pan.
Pour egg mixture over veggies.
Sprinkle cheese over egg mixture.
Bake in oven for 40 minutes or until golden brown.
Quiche will rise and get fluffy.
Let rest for 15 minutes before slicing.
Tastes great hot or cold!
Linked up!
Tampa Cake Girl Pure Blog Love