Enjoy a delightful, refreshing "Paseo" into the New Year with this Dole-icious Strawberry Garden smoothie in honor of the first "Live on Green" event in Downtown Pasadena, December 29-31. Located across from Paseo Colorado, there is fun to be had for the entire family – both indoors and outside in view of the beautiful San Gabriel Mountains. We'll be watching Ally from Ally's Kitchen giving a demo cooking Live On Green of these delicious Dole Recipes!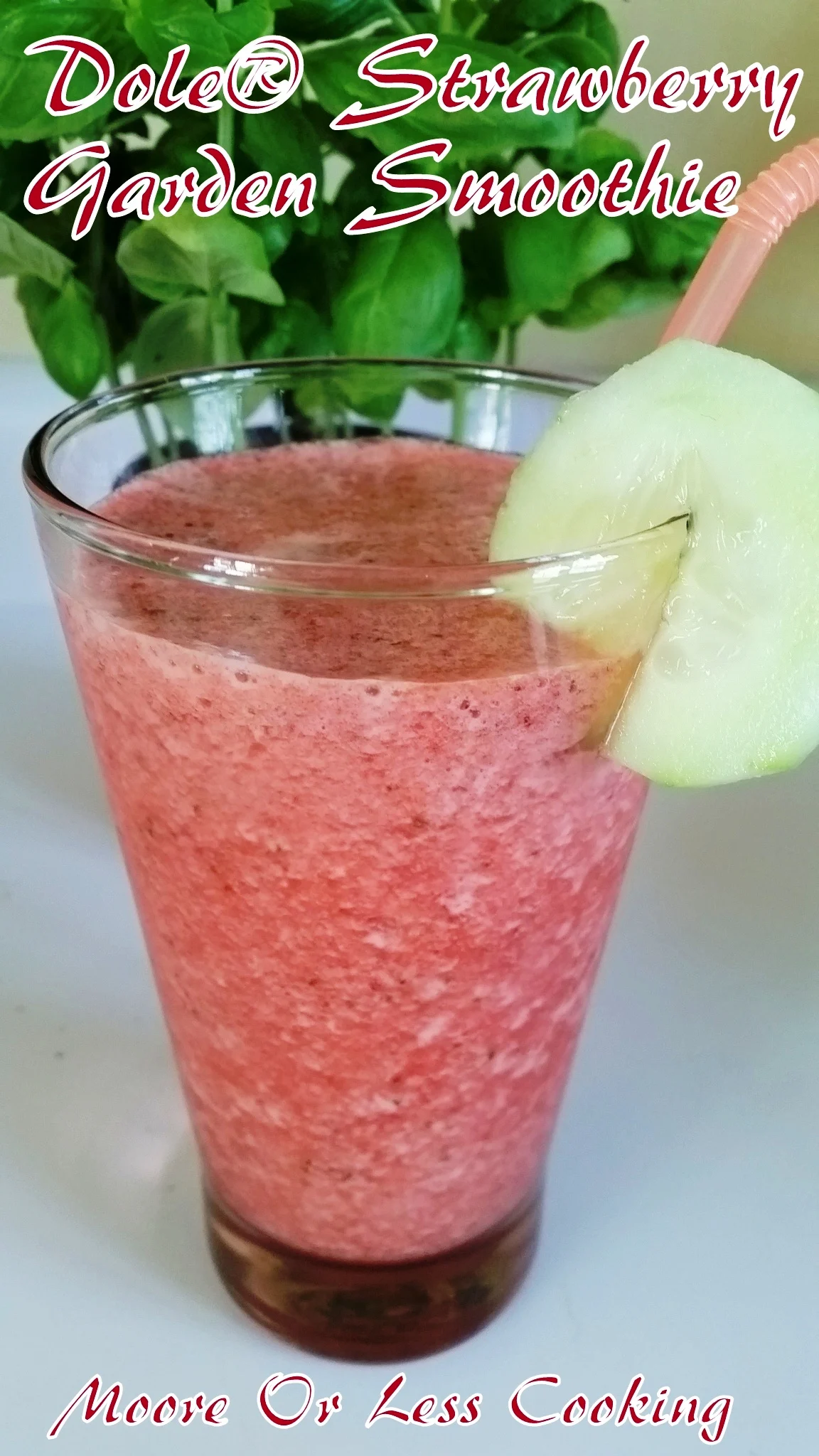 Count down to the Rose Parade with Dole Packaged Foods at the first "Live on Green" event in Pasadena. Families are invited to indulge in food, entertainment and fun activities at free three-day event in Downtown Pasadena, Dec. 29 and 30 from 9 a.m. To 8 p.m., and Dec. 31 from 9 a.m. to 3 p.m. at the Pasadena Conference Center.
At "Live on Green," Angelenos and visitors from around the world will explore 100,000 square feet of free entertainment, unique and rare exhibitions, and fun activities, as well as indulge in healthy snacks and beverages at the Dole Bistro. Dole California Cook-Off Champion Ally Phillips of Ally's Kitchen will perform live cooking demonstrations and share quick and fun recipes featuring Dole Packaged Foods' products.
On January 1, tune in to watch the Tournament of Roses Parade where Dole Packaged Food's float, "Soaring Over Paradise," explores the world's rainforests. The float includes four waterfalls, a zip line that travels through the rainforest canopy and a flock of Macaws that appear to take flight over the floral gardens.
Here's what you will need for this easy delicious recipe: Fresh Basil, honey, Dole Pineapple Juice, cucumber, Dole Frozen fresh strawberries.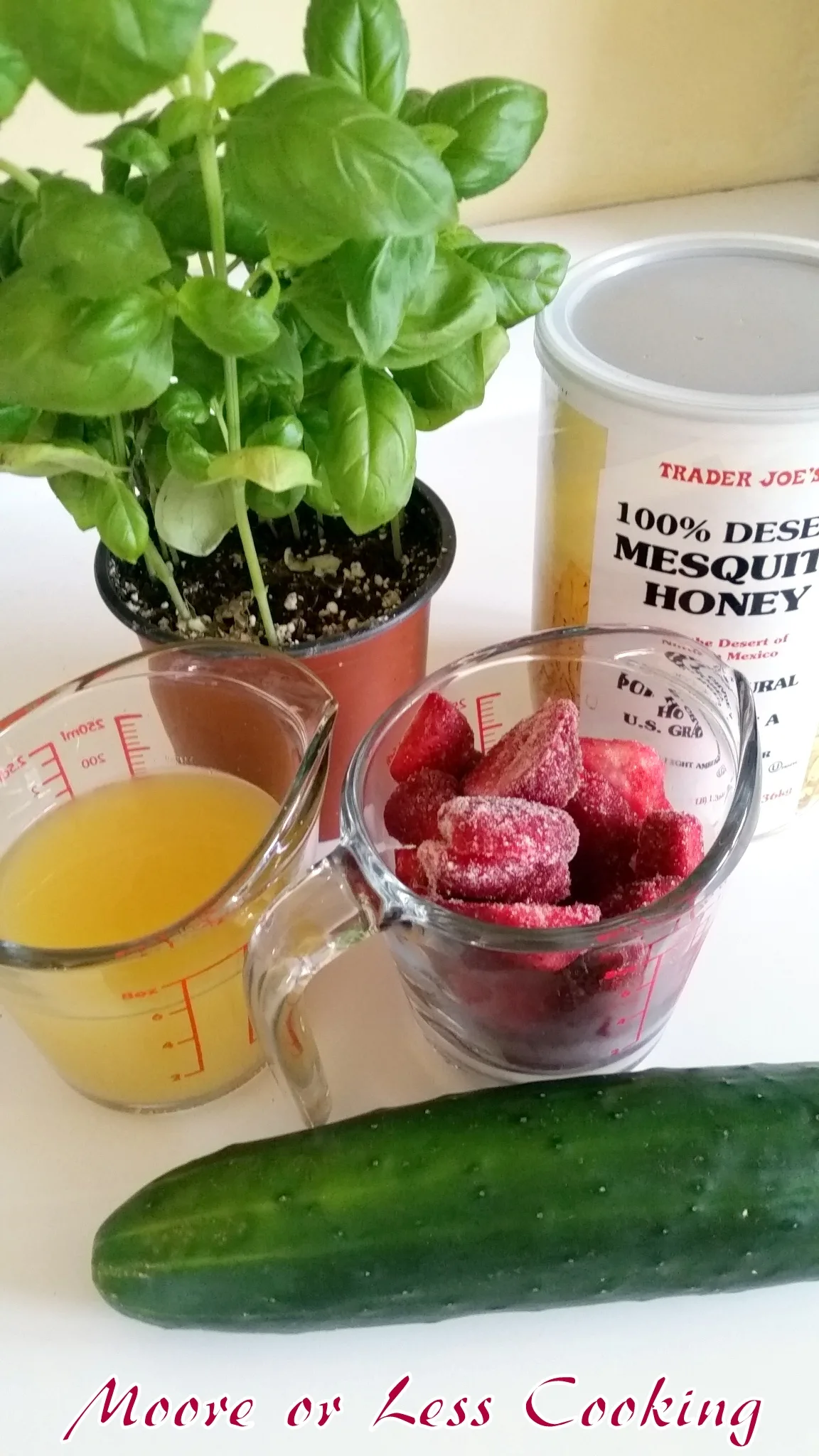 Place all ingredients in a food processor or blender and blend until smooth.
Pour into two glasses and cheer to a healthy, happy and prosperous New Year 2016! Serve with a wedge of cucumber! Tastes like a summer day in LA!!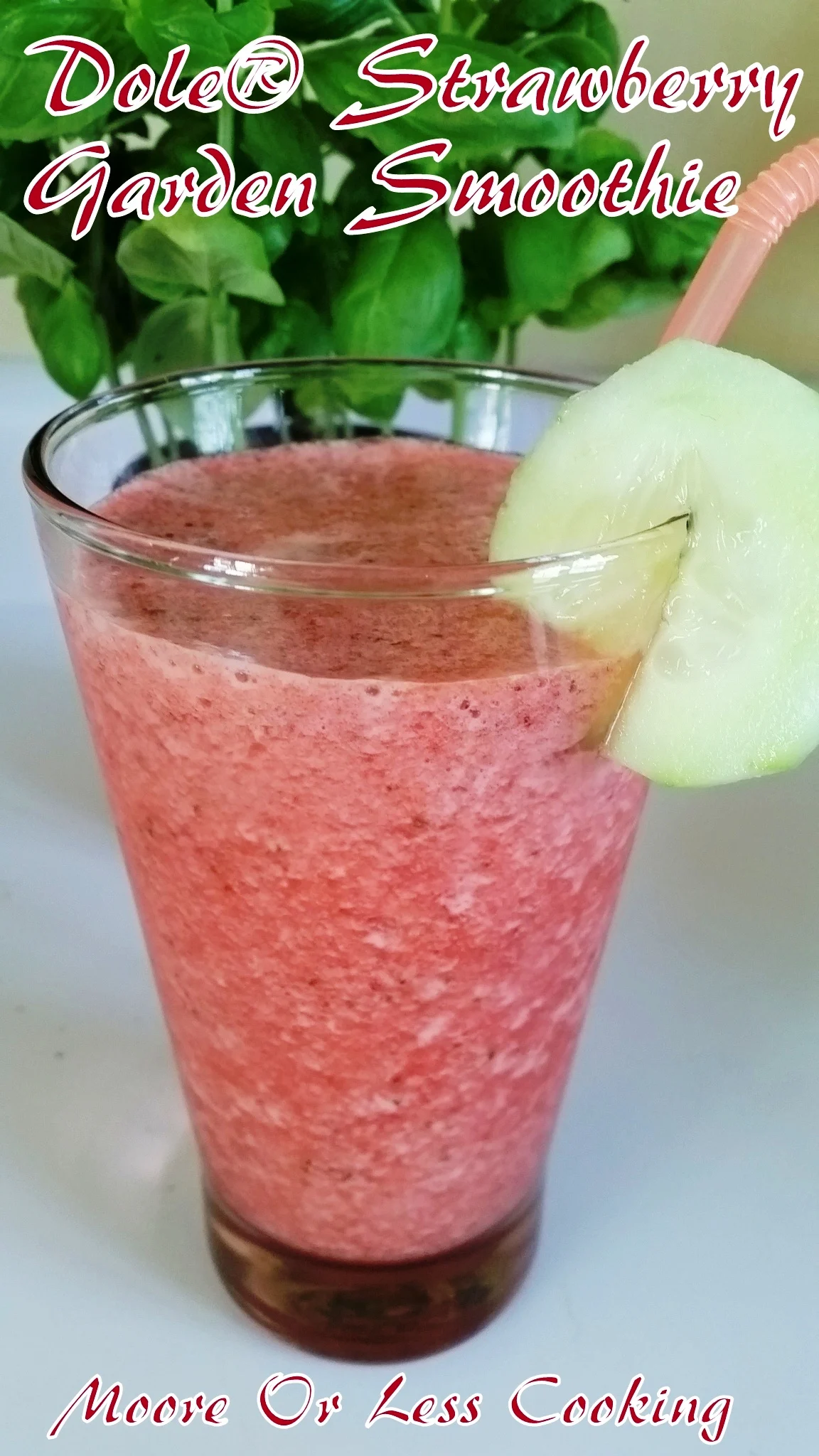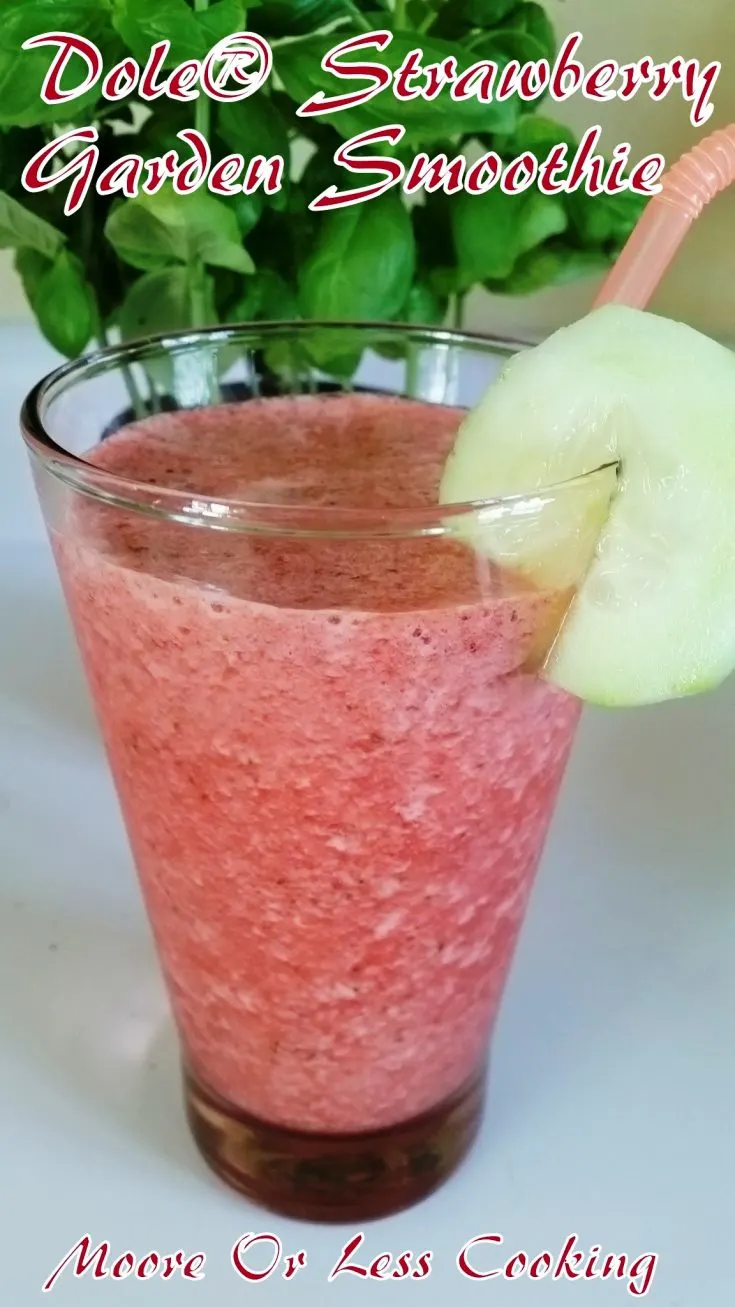 Yield:

2
Dole® Strawberry Garden Smoothie
A delicious and refreshing smoothie with strawberries, basil and cucumber! It tastes like a sunny day in California!
Ingredients
1 cup DOLE® Frozen Sliced Strawberries
3/4 cup DOLE Pineapple Juice
1/4 cup cucumber, peeled, chopped
1 tablespoon fresh basil, chopped
1 teaspoon honey
Instructions
Combine strawberries, pineapple juice, cucumber, basil and honey in blender or food processor. Cover; blend until smooth.
Pour into two glasses, serve with a wedge of cucumber. Enjoy!
Recipe from Dole.com