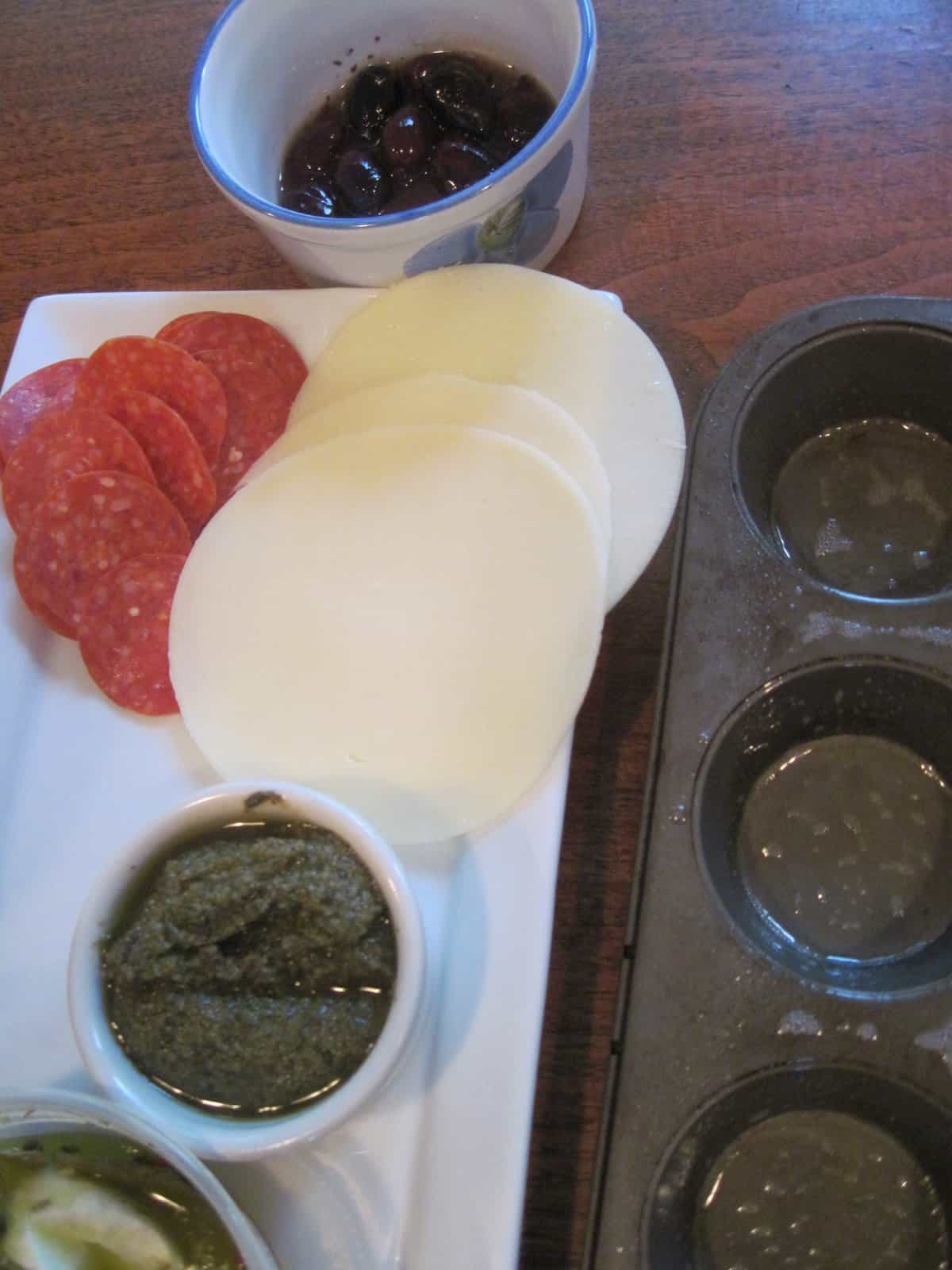 Stuff your Pizza Puffs with anything yummy! I used goat cheese, pesto, pepperoni, provolone, garlic, Parmesan, olive oil. Try any combos. Be creative.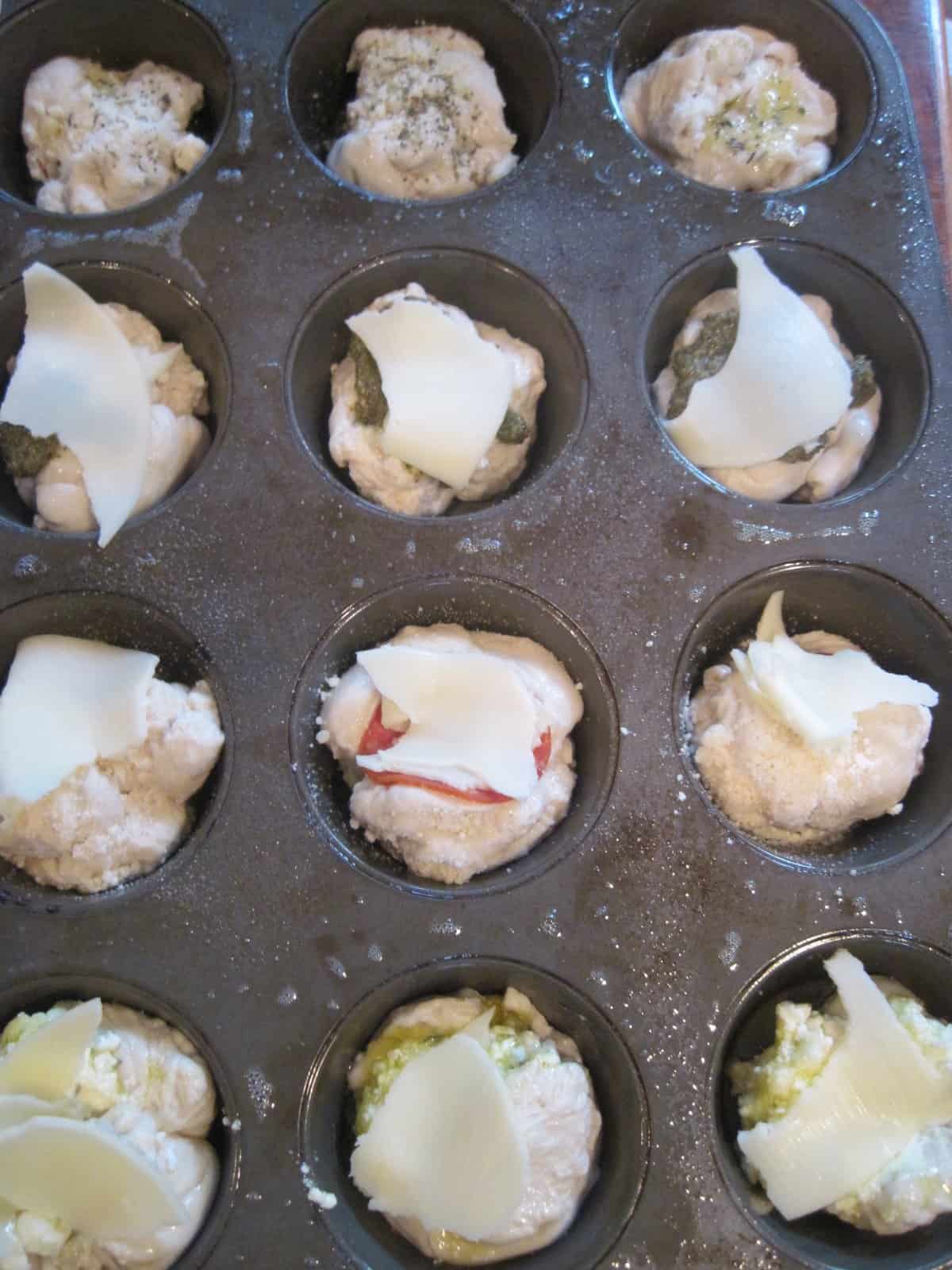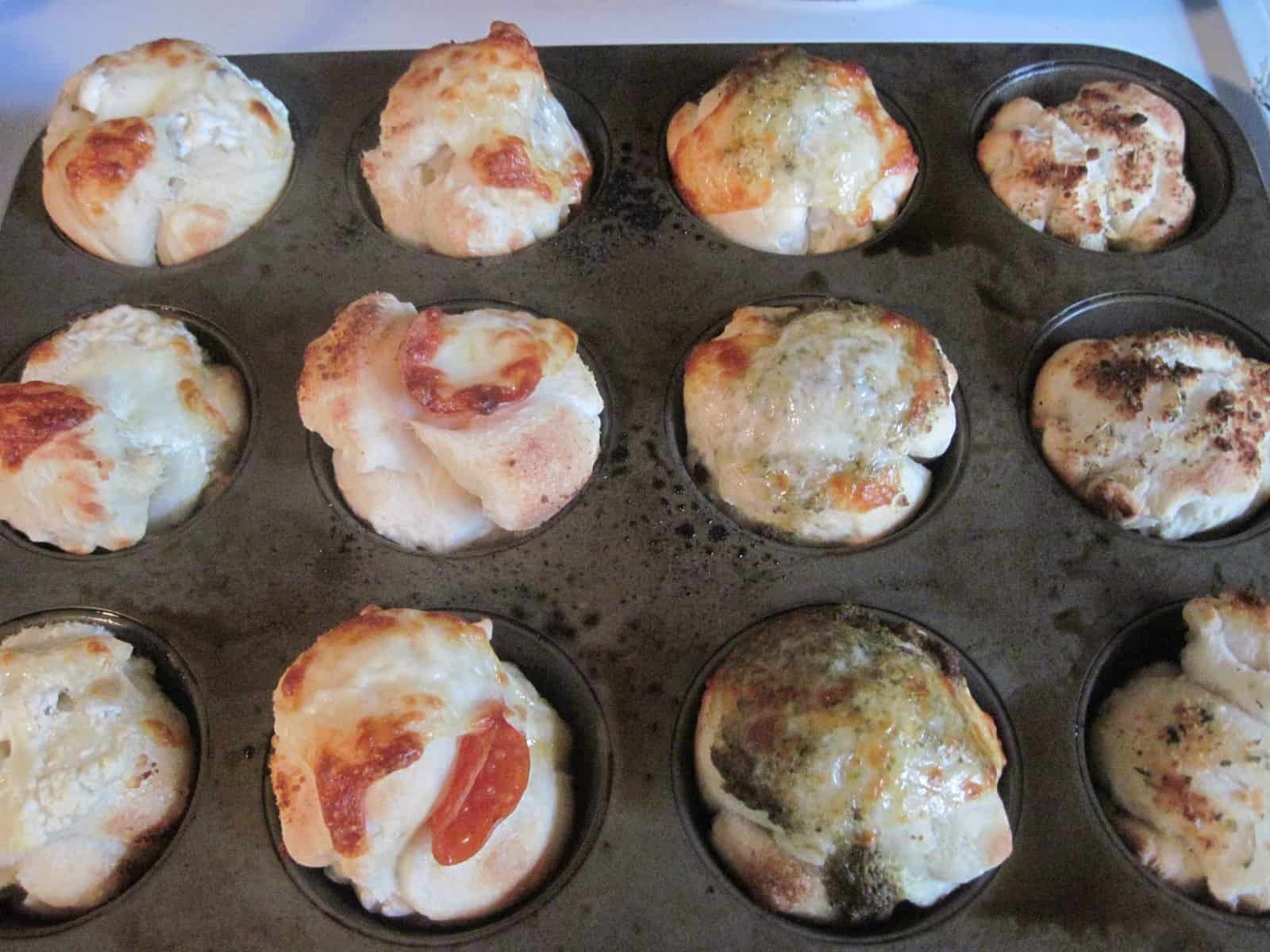 I made 12- for 2 adults and 2 kids- not enough- 3 each. I asked everyone what their favorite stuffing/topping was, they wanted my favorite-PESTO! Note to self- make an additional 1 dozen Pesto Pizza Puffs!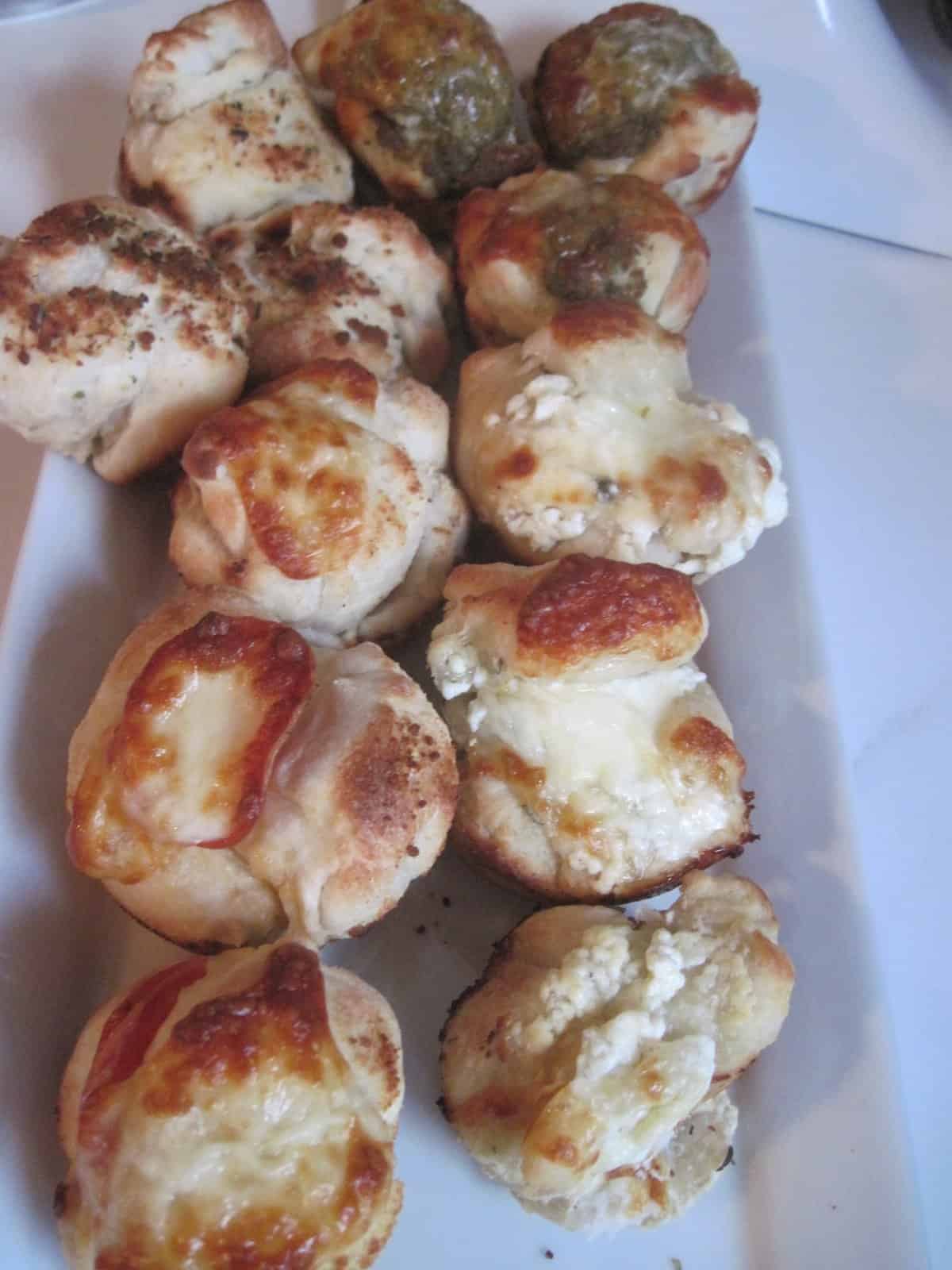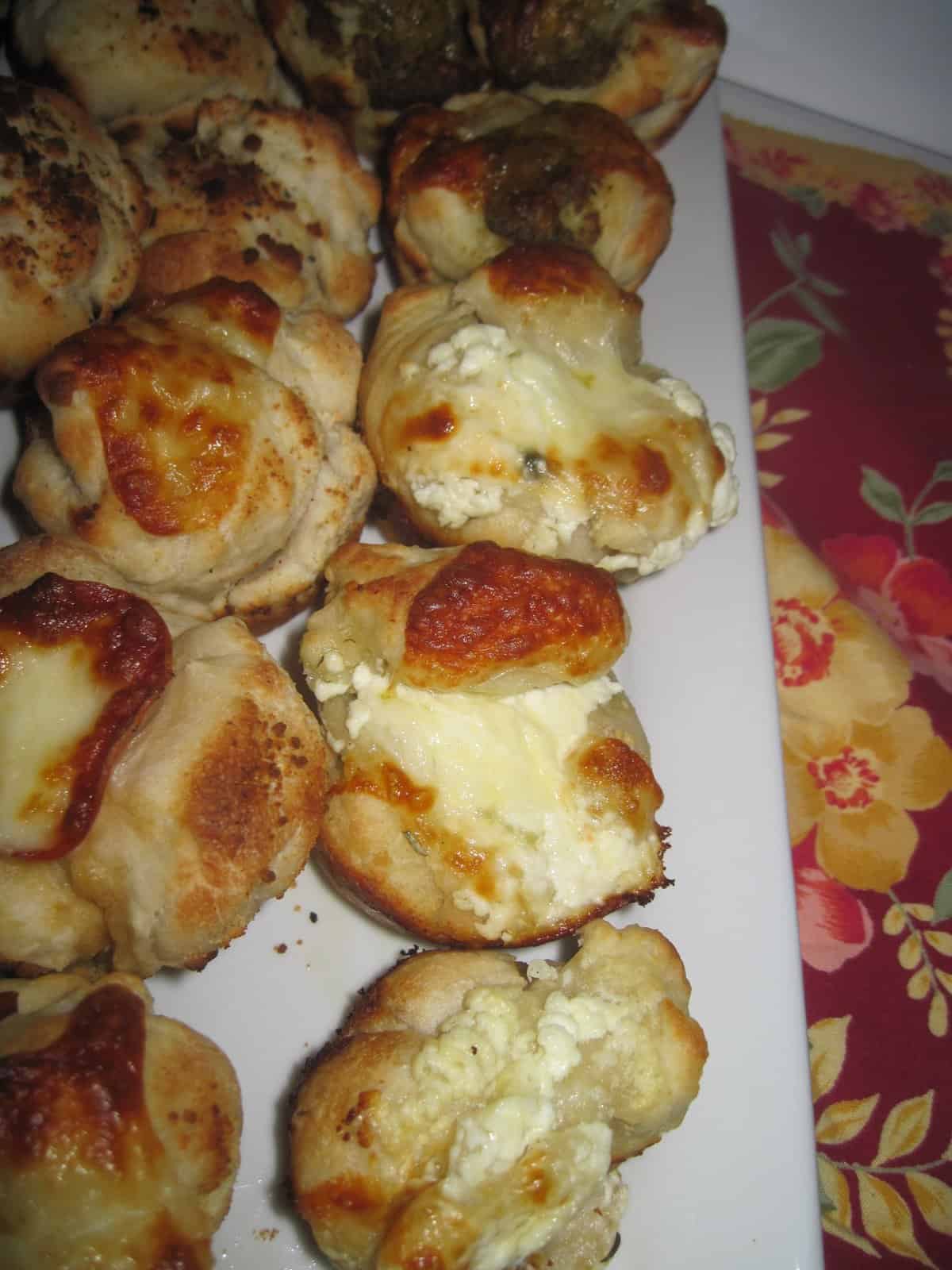 Ingredients
Vegetable spray for muffin tin
Pizza Dough
Toppings/Stuffing's:
Cheeses: Provolone/Mozzarella/Goat Cheese/Parmesan/Romano/Ricotta
Pepperoni/ Pizza Sauce
Calamata Olives
Caramelized Onions
Garlic
Artichoke Hearts
Chicken
Sausage
Anything that you can think of!
Method
Preheat oven to 475 F
Spray Muffin Tins
Stretch out pizza dough to make it as large as you can, pull off a golf ball size chunk, place in muffin tin, place ingredient in dough, pull dough over, top with topping choice.
Bake for 10 minutes.
Pop Pizza Puff out of muffin tin, serve hot.