Easy Pull Apart Cheesy Bread is a wonderful appetizer or side dish!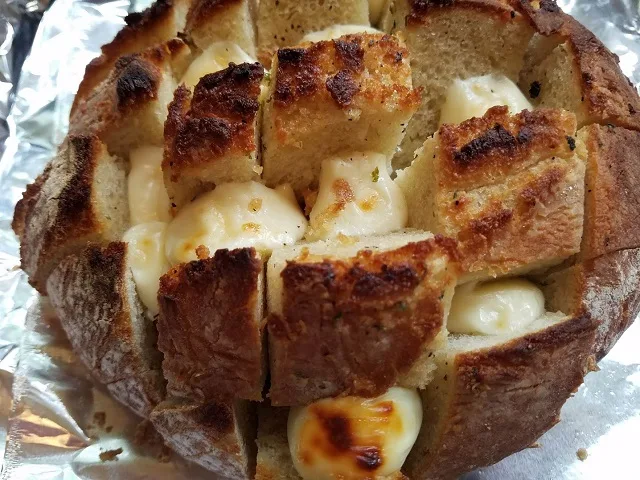 Since the weather has been so incredible in Maine, we have been having a lot of cook out's with our friends and family. I thought that this easy Pull-Apart Cheesy Bread would be popular with our friends and it really was, they devoured it as soon as I served it! The great thing besides being so tasty is how easy it is to make, plus, it looks really impressive when you serve it. Why serve boring slices of bread when you can serve Pull-Apart Cheesy Bread??
Watch your guests ooh and ahh when this goes on the table!
What you will need to make this Easy Pull Apart Cheesy Bread:
One Boule, Sourdough or French Loaf
String Cheese
Cheddar Cheese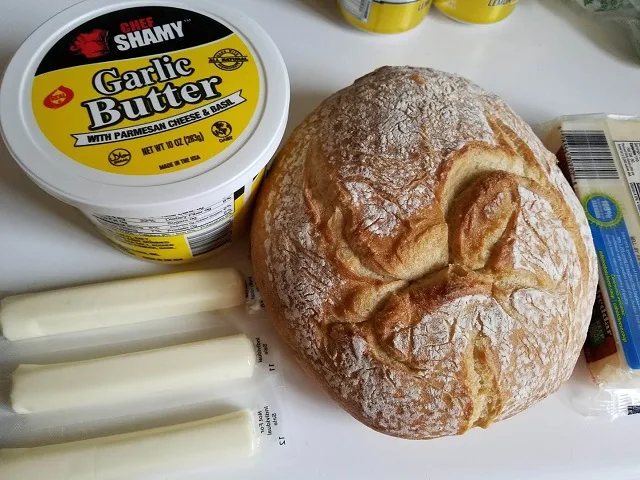 Chef Shamy Garlic Butter with Parmesan Cheese & Basil.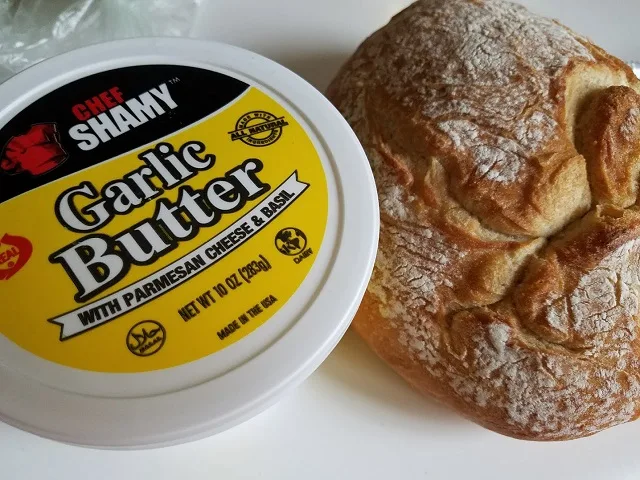 PLEASE REMEMBER TO SHARE ON FACEBOOK
AND PIN IT!
Have you tried Chef Shamy's butter before? It is so delicious!
Chef Shamy's slogan is Make the World a Butter Place®! I love it! Their butter doesn't contain any oil and is a clean label. The savory butter can also be used in Keto Recipes for all of you that are low carbers!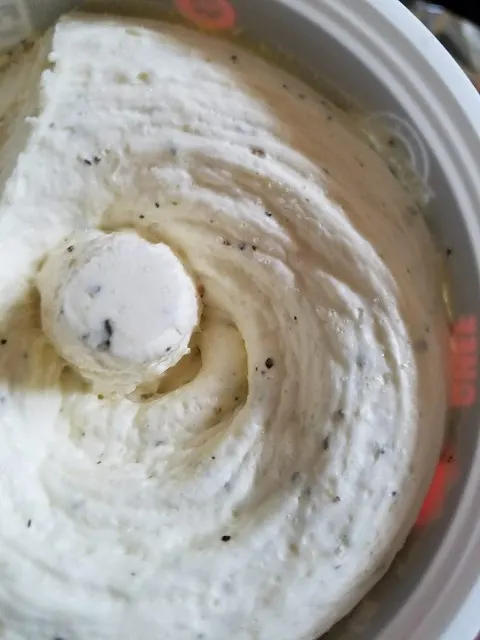 Shelf life information is particularly useful for their butter:
The testing of the shelf life of Chef Shamy butter began several years ago when I left a container of sealed garlic butter on my counter for 3 months and then sent it to the Food Sciences Division of Utah State University for testing.
The butter tested well for 6 more months at that time. That is what gives rise to the 1-year shelf life (unopened) after manufacture. That said, here are the numbers and the suggestions:
Good for up to 2 years frozen (can be refrozen and re-refrigerated)
Good for up to 1 year unopened in your fridge
Good for up to 6 months after opening in your fridge if you use clean utensils
Good for up to several weeks after opening on your counter.
The time it will remain usable on your counter depends on ambient temperature, cleanliness of utensils, type of butter (garlic does the best as it contains the following bacterial inhibitors: Salt, Pepper, and Garlic (which has been acidified with vinegar)
Lemon dill Sautee butter should be refrigerated after each use as it tends to go rancid after a few days on your counter.
The long and short of it is, if you are going to use it up it is easier to use at room temperature. If you are going to have it around for 6 months I would definitely refrigerate between uses. That will give you a longer shelf life and a fresher taste. Chef Shamy butter (honey and garlic) that stayed on my countertop for weeks at a time. But the quality and flavor (like any butter) degrade over time.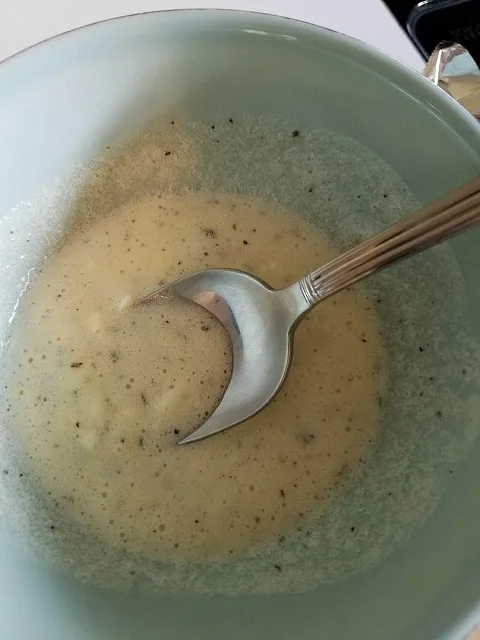 Melt the Chef Shamy Garlic Butter in Microwave.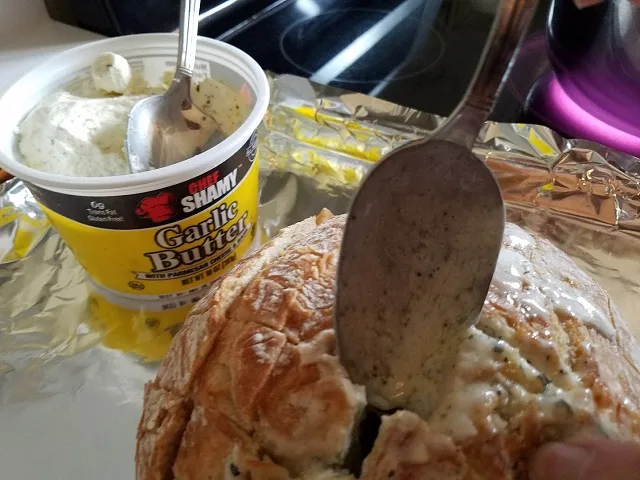 Slice up the Boule loaf into cubes, drizzle butter in between loaf.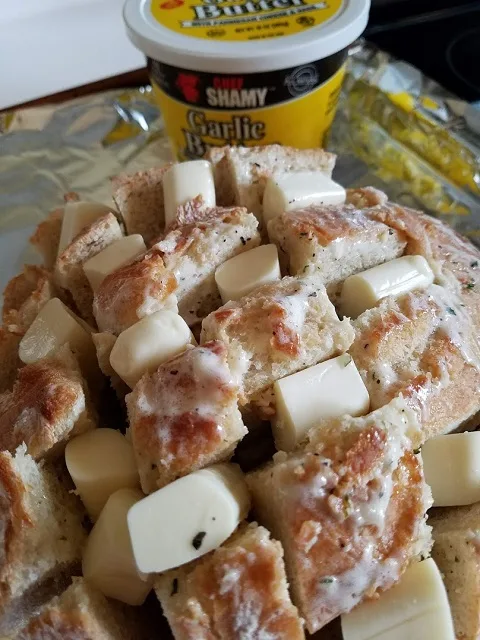 Cut up Mozzarella String Cheese into small chunks, insert into bread.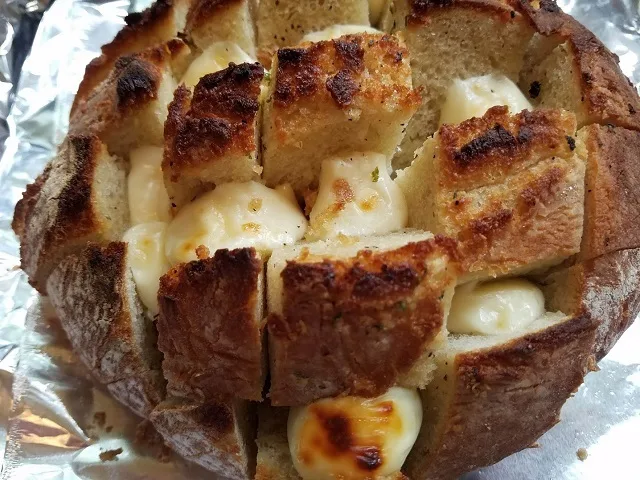 #CookoutWeek 2018 is here! During the next week, I am joining over 50 of my blogger friends to celebrate summer by posting delicious cookout-themed recipes. If you love grilling, frozen treats, picnics, berries, s'mores, campfire meals, and other summer goodies… you are in the right place!
This week, we are also hosting a HUGE giveaway thanks to our generous #CookoutWeek sponsors. Enter below to win. Here's what one lucky will receive:
That's a prize pack worth over $750!
To enter, follow our sponsors and bloggers on social media by entering your information below: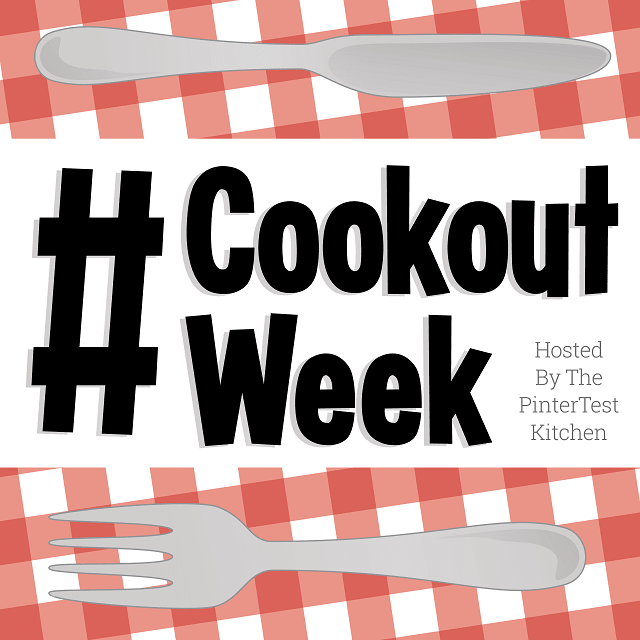 Here's a full list of the bloggers participating in #CookoutWeek 2018! You can find yummy recipes by checking out any of the links below:
The PinterTest Kitchen ♥ 2 Cookin Mamas ♥ A Day in the Life on the Farm ♥ A Kitchen Hoor's Adventures ♥ April GoLightly ♥ Authentically Candace ♥ Blogghetti ♥ Body Rebooted ♥ Bottom Left of the Mitten ♥ Cheese Curd In Paradise ♥ Chef Sarah Elizabeth ♥ Coconut & Lime ♥ Cookaholic Wife ♥ CookwithRenu ♥ Daily Dish Recipes ♥ Everyday Eileen</a ♥ Fairyburger ♥ Faith, Hope, Love, & Luck Survive Despite a Whiskered Accomplice ♥ Family Around the Table ♥ Fix Me a Little Lunch ♥ For the Love of Food ♥ Frankly Entertaining ♥ Frugal & Fit ♥ Get the Good Stuff! ♥ Hardly A Goddess ♥ Herbivore Cucina ♥ Join Us, Pull up a Chair ♥ Jolene's Recipe Journal ♥ Jonesin' For Taste ♥ Karen's Kitchen Stories ♥ Kelly Lynn's Sweets & Treats ♥ Mildly Meandering ♥ Moore or Less Cooking ♥ Our Good Life ♥ Oven Tales By Syama ♥ Palatable Pastime ♥ Sarah Cooks the Books ♥ Savory Moments ♥ Seduction In The Kitchen ♥ Strawberry Blondie Kitchen ♥ Sweet Coralice ♥ Technotini ♥ That Recipe ♥ The Baking Fairy ♥ The Beard and The Baker ♥ The Freshman Cook ♥ The Simple Supper ♥ The Spiffy Cookie ♥ The Weekday Gourmet ♥ This is How I Cook ♥ Who Needs A Cape? ♥ Wildflour's Cottage Kitchen
Comment below with your favorite cookout recipe!
I am excited to offer a discount code 10BUTTER10 for you to get 10% off Chef Shamy butter. This code is good from June 24 – July 4.
"

"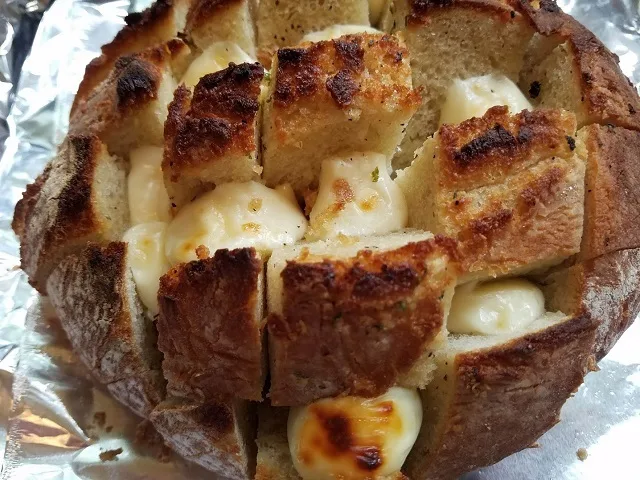 Yield:

1 Loaf
Easy Pull Apart-Cheese Bread & Giveaway
Equipment:
Bread Knife,
Cutting Board,
Mixing Bowls,
Foil,
Bread can be stuffed hours before baking, it can also be refrigerated for a couple hours. Pour the melted butter over the loaf before baking.
Ingredients
1 Round Loaf Artisan Bread ( Boule) 16 ounce
1 1/2 cups ( 6 ounces) Shredded or chopped cheese ( String cheese, Monterey Jack, Mozzarella, cheddar or a mix)
1/4 cup Chef Shamy Garlic Butter ( melted in microwave in increments of 10 seconds)
Instructions
Preheat oven to 375 degrees F.
Slice bread into cubes.
Slice bread horizontally and vertically into 1 inch cubes.
Don't slice all the way through the loaf.
Leave the bottom of the loaf intact with the bread still attached.
In a bowl, mix the the cheese and any mix ins that you like.
Optional mix ins: sausage, bacon, chives, red pepper flakes, green onions.
Stuff the cheese into the bread.
Stuff it in the vertical slices and horizontal slices.
It helps to have someone hold the bread open while you stuff the cheese.
Pour the melted Chef Shamy Garlic Butter over the loaf.
Wrap the loaf with foil.
Bake the loaf for 20 minutes.
Uncover the top and let bake for an extra 10 minutes, or until the cheese is totally melted and the top is crispy.
Nettie is a wife and mother who is passionate about cooking and baking… especially when easy meals are involved! With 5 children, Nettie insists that all meals, snacks, and desserts come together quickly! You will find a wide variety of easy yet scrumptious recipes on her very popular website
Moore or Less Cooking

FACEBOOK
|
TWITTER
|
GOOGLE+
|
PINTEREST
|
BLOGLOVIN
|
INSTAGRAM|