Readers have asked me for a Vanilla Cake or Cupcake recipe that isn't complicated and a lot of steps. This recipe is easy to make and not so time consuming.
My kids love Vanilla Cupcakes with Chocolate frosting! So I thought they would love a Valentine's Cupcake!
This is such an easy recipe and you can choose what kind of frosting you would like, the flavors are endless. My kids love colored sprinkles, use whatever you have to make them look festive.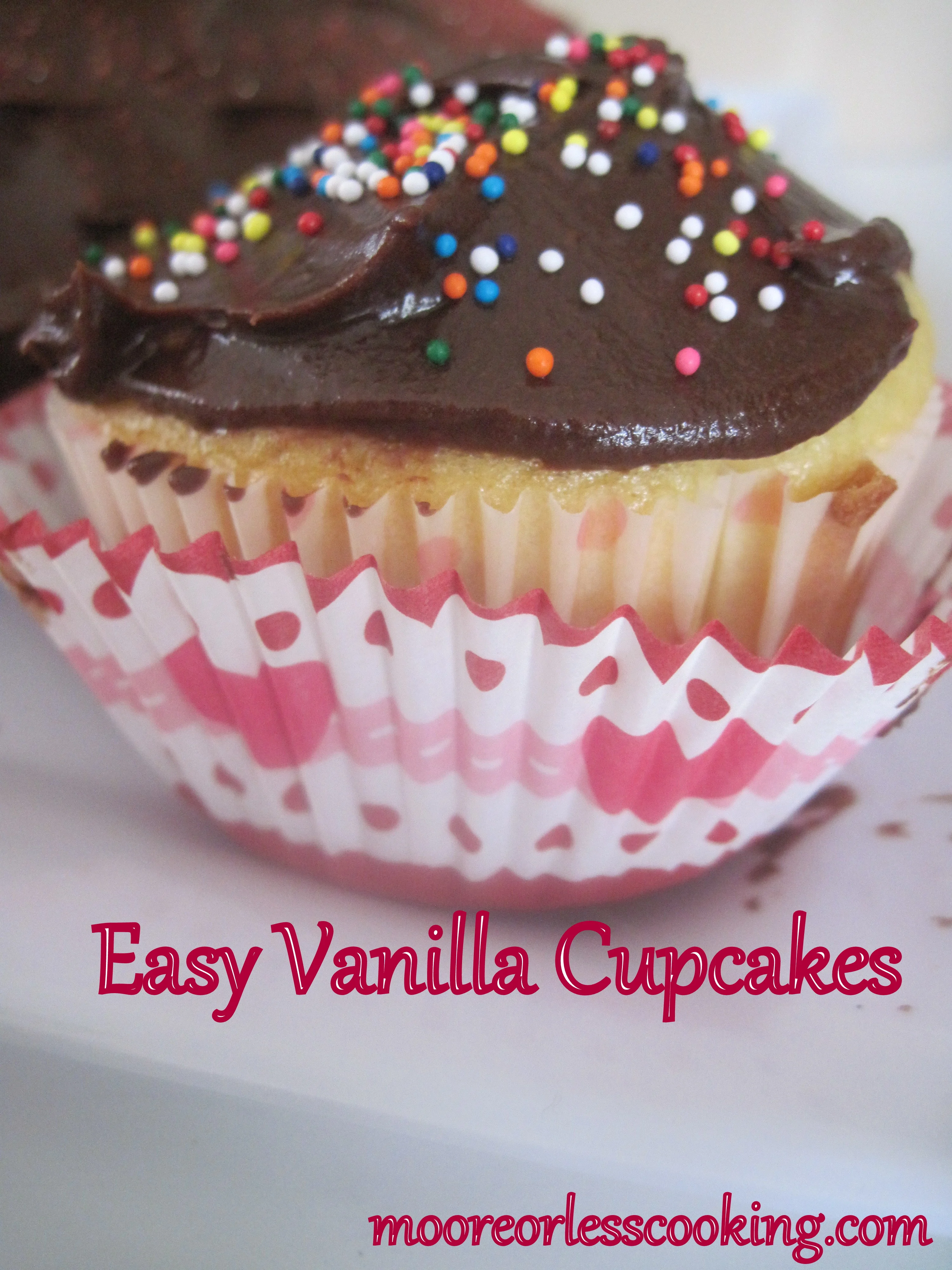 Yield:

20-25 cupcakes
Easy Vanilla Cupcakes
This is such an easy recipe but can be made individual with a slight twist or a special icing. For a nice twist, can add frozen fruit just before it goes into the oven and it will make the flavor and color pop!.
Ingredients
2 cups flour
1⁄2 teaspoon salt
2 teaspoons baking powder
1⁄2 cup butter, softened
3⁄4 cup sugar
2 eggs
1 cup milk
1 teaspoon vanilla
Instructions
Preheat oven to 375 F
Line muffin cups with papers.
Cream butter and sugar till light and fluffy.
Beat in eggs one at a time.
Add flour (mixed with baking powder and salt) alternating with milk beat well; stir in vanilla.
Divide evenly among pans and bake for 18 minutes. let cool in pans.
Linked up: Simple Supper Tuesday