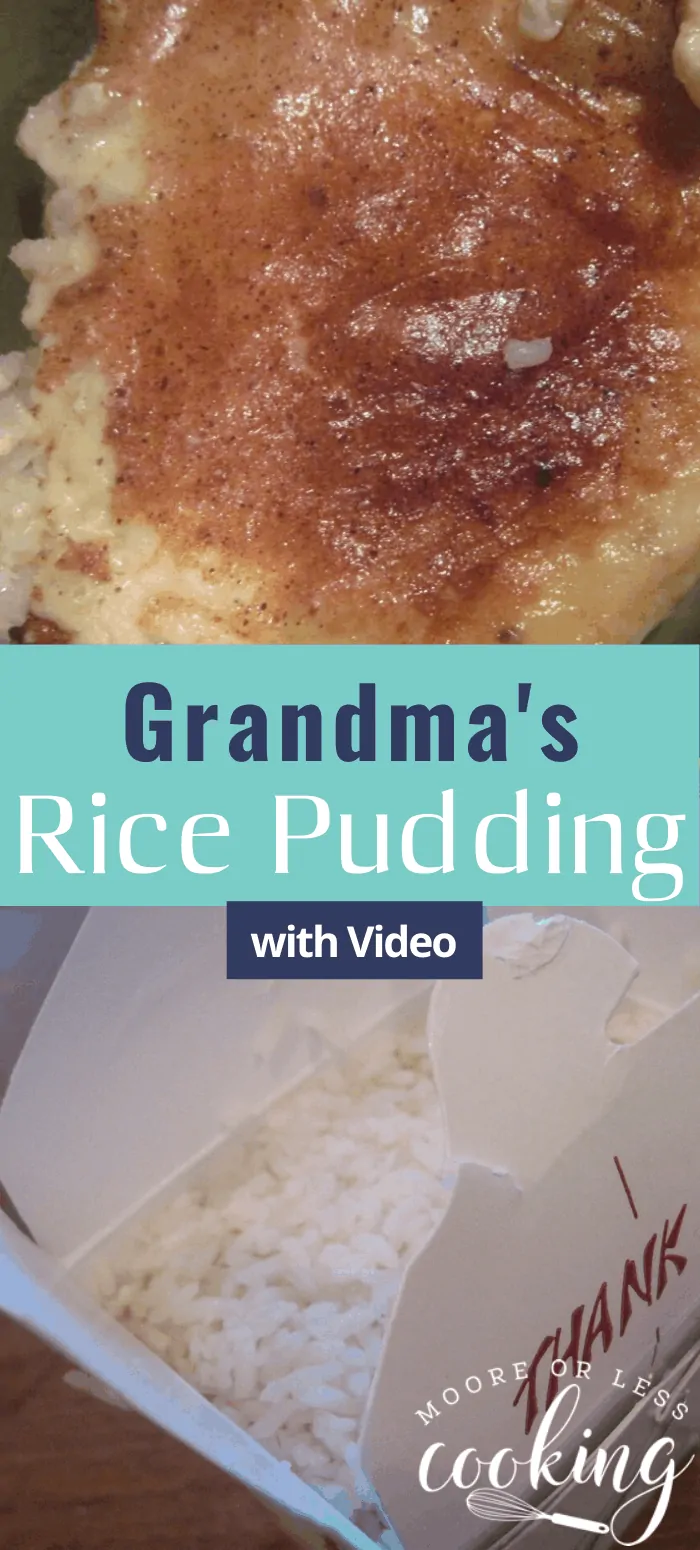 Ever wonder what to do with that extra box of rice that you get with Chinese Take-Out? Well, I've got a solution for you! Make Grandma's Rice Pudding!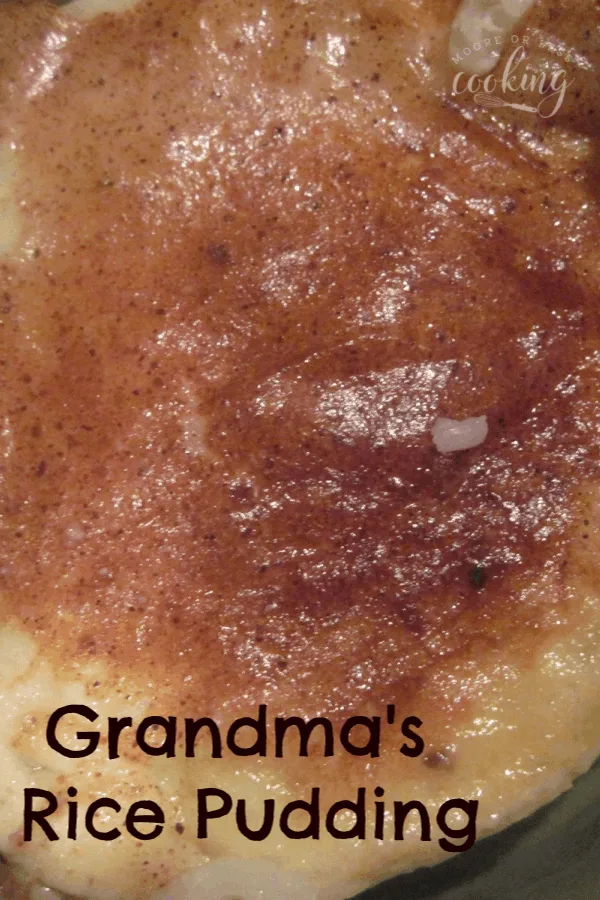 When I first got married, my Mother made a wonderful recipe book for me with all of my favorite family recipes and more. Lots that she hand wrote- like this one, that is love. I have Mom's recipes, Grandma's recipes, and my Great Grandma's recipes. I do cherish them.
PLEASE REMEMBER TO SHARE ON FACEBOOK
AND PIN IT!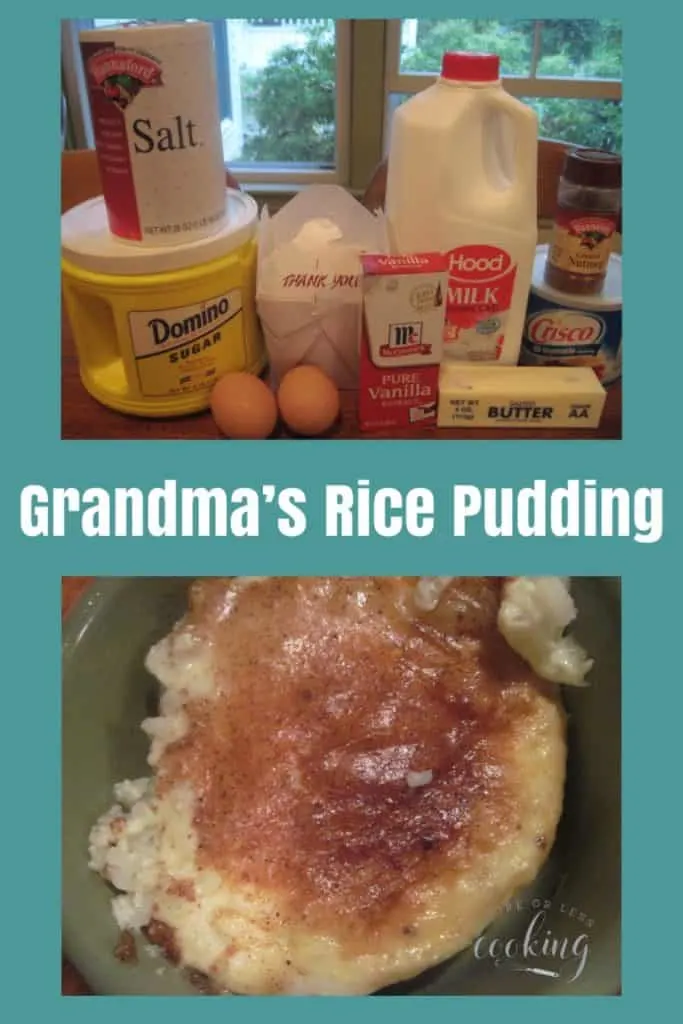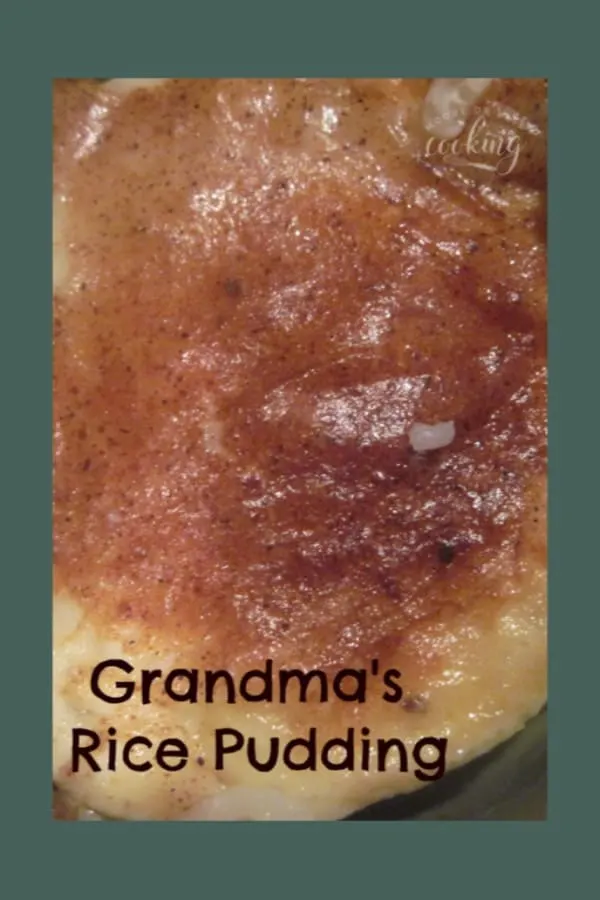 A good cook always puts all of the ingredients out that way you are less likely to forget to add something. A French chef will say, " Mise en place". All the ingredients are ready. Also, get your bowls and pots and casserole dishes out too!
This is one of the wonderful recipe books that my Mom has made for me.
Beat eggs, add sugar.
Whip it good. Crack that whip—okay I can't help it, It just comes after, "Whip it good"!
Add Vanilla.
Add salt.
Scald milk, add butter
Add milk and butter to the egg mixture.
Add that container of rice. Mush it around until all the rice is coated and covered with an egg mixture.
Grease your casserole dish, I use a small dish. Note to self get a manicure.
Pour in the pudding, and sprinkle nutmeg.
Place the casserole dish in a larger casserole dish, filled with hot water, 1/2 full. Pull your oven rack out halfway before you place this heavy double dish in the oven.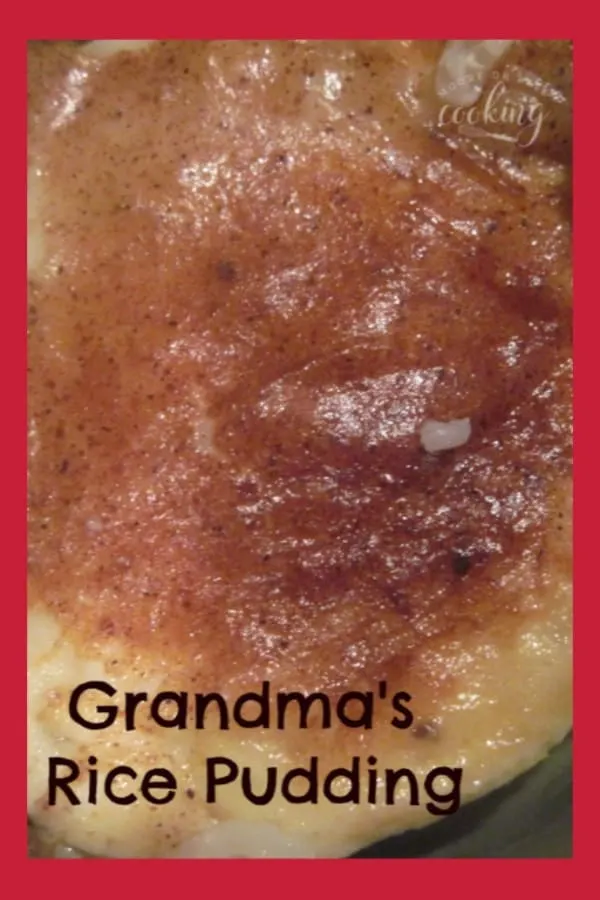 Watch my VIDEO to see how easy it is to make my Grandma's Rice Pudding!
Adapted from Grandma Billie's recipes