This post is part of an incredible burger grill giveaway hosted by GirlCarnivore, but the burger epicness is all my own.
We love burgers and have them every Friday night in the summer. We also have a favorite burrito recipe. One day, we got the idea to combine two of our favorite recipes. Voila! Our Southwest Burgers were created.
Whether you're in the stadium parking lot or on your patio, these Southwestern-style burgers will be great on the grill and for your Memorial Day parties! Sometimes I make four patties rather than six because I like my burgers bigger and better!
Make sure to scroll down to check out our Burger Month Giveaway!
So not only does this burger have a delicious patty, it's also topped with only the yummiest and fresh toppings– Cabot Cheese, fresh avocado, grilled corn, tomatillo salsa, and chips. You can't go wrong these toppings, am I right?! Whip up these tasty burgers for your next barbecue. They'll be a hit!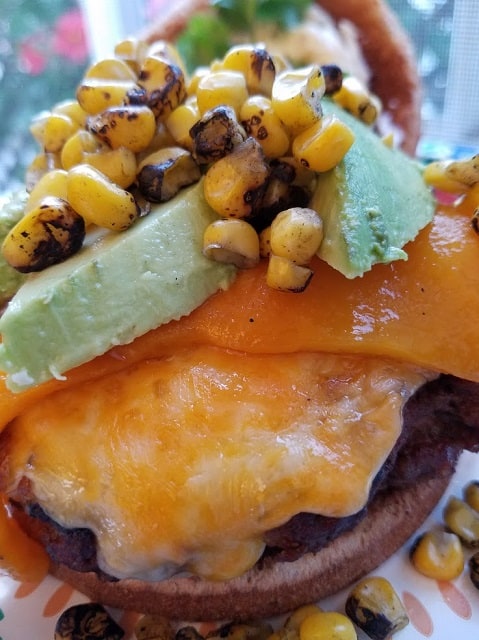 …