The weather is gorgeous in Maine and everyone is excited celebrating with BBQ's!
I made this delicious Easy Dill Potato Salad for our friend's BBQ Party! The only problem was, I forgot to make lunch and everybody was hovering around the table at 2 pm watching me make it. Kind of like puppies waiting to see if I dropped something off of my spoon.. So what could I do, but serve them this in the mean time. It was a hit and I was scared the potato salad would be gone before we got to the party! Thank goodness, I took the bowl away!
What I love about this potato salad is the crunchiness added by the cucumber. It gets better the next day, but I can't guarantee there will be any leftovers.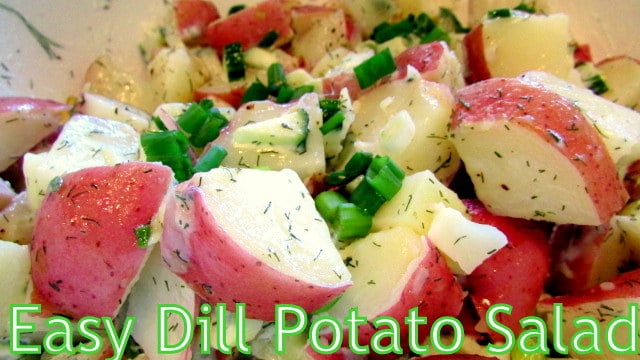 RECIPE
INGREDIENTS
1 pound
red potatoes, cut into 3/4-inch cubes
2 tablespoons
cider vinegar
2 sprigs
chopped fresh dill, or to taste ( I used dry dill weed)
salt and pepper to taste
1/2
cucumber – peeled, seeded, and finely chopped
Directions
Place the potatoes into a large pot and cover with salted water. Bring to a boil over high heat, then reduce heat to medium-low, cover, and simmer until tender, about 12 minutes. Drain and allow to steam dry while you prepare the dressing.

Whisk together the mayonnaise, apple cider vinegar, dill, salt, and pepper. Stir in the cucumber and green onions. Add the warm potatoes to the dressing and toss gently to coat with the dressing. Cover and refrigerate for at least 2 hours before serving.
RECIPE adapted from Allrecipes
Other Yummy Side Dishes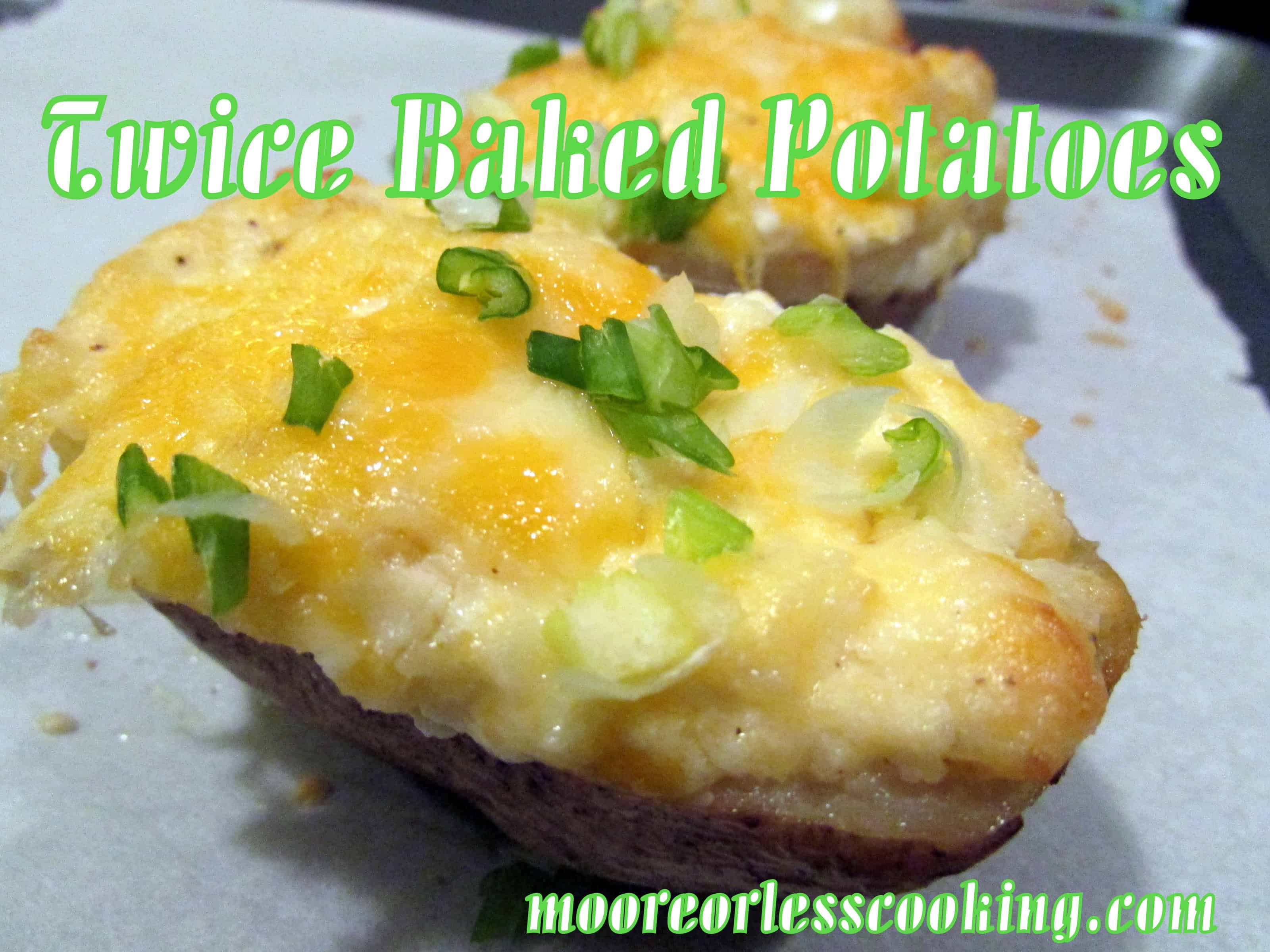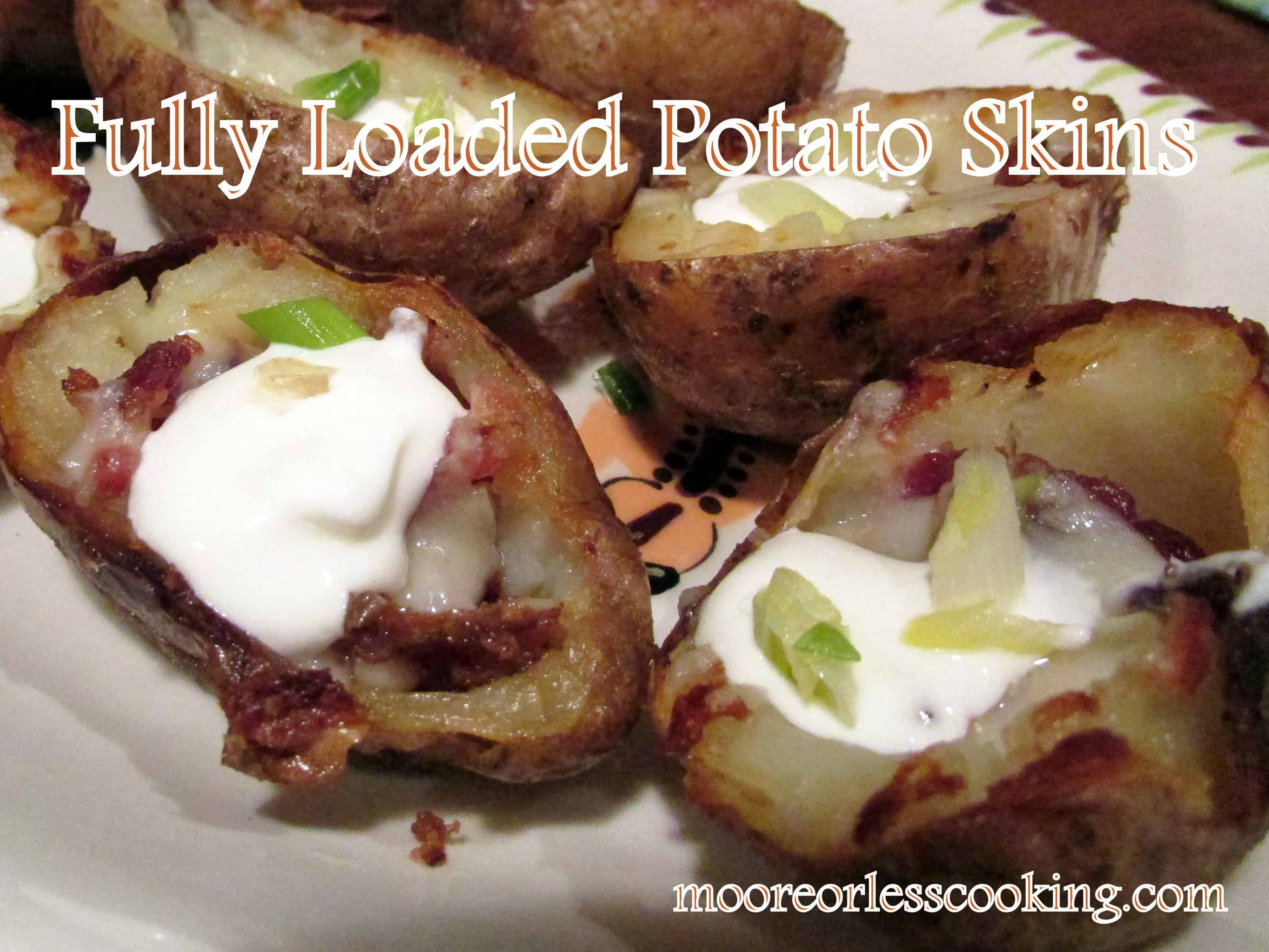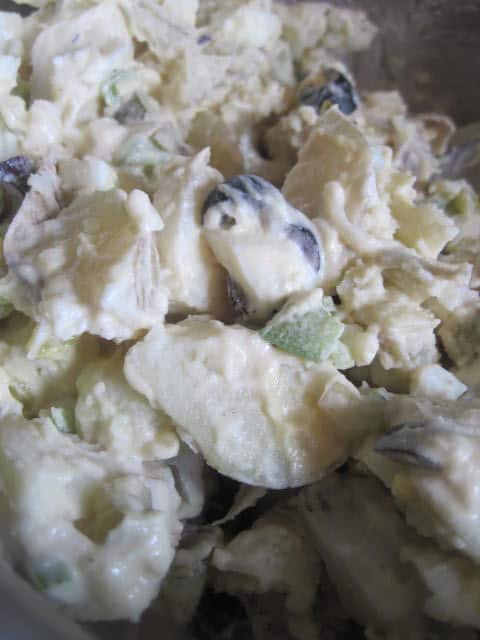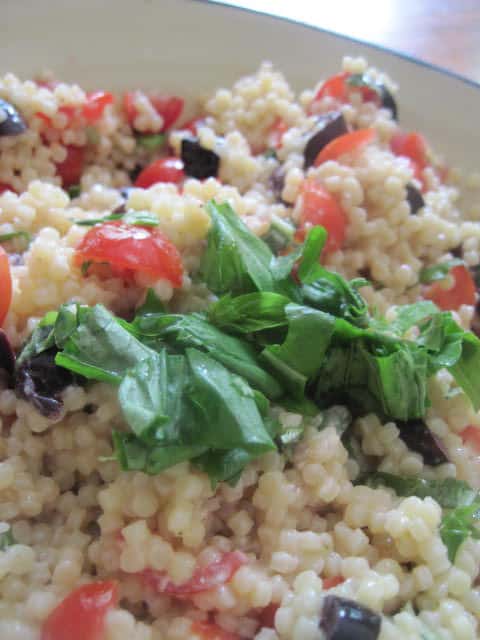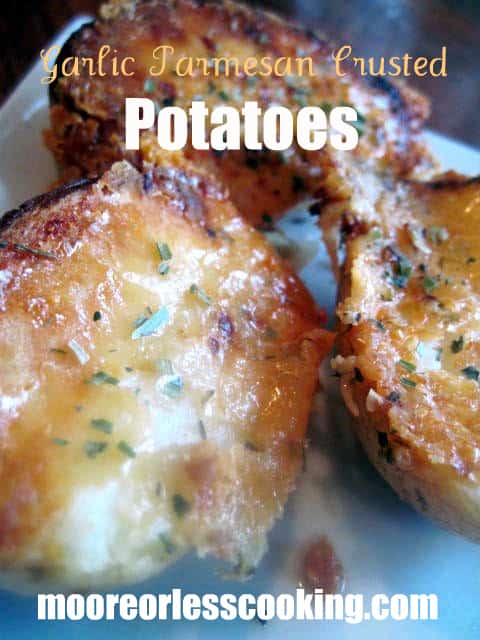 FREE! TO GET MOORE OR LESS COOKING RECIPES DELIVERED TO YOUR EMAIL, CLICK HERE