No-Bake Cookie butter pie is a rich, creamy cookie butter cream cheese filling on an Oreo Crust. Each bite of this no-bake cookie butter pie is pure cookie butter bliss.
When I was in Los Angeles this winter, Susan and I went shopping at her local Trader Joe's. Susan wanted me to try their Speculoos Cookie Butter. The nice employee working there that day offered me a taste on a spoon, oh it was dreamy yummy! I couldn't wait to make a recipe with this yummy treat and stop eating spoonfuls of it out of the jar!

So here we are in full summer mode and turning on my oven right now is not a great choice. So I decided to make a NO BAKE COOKIE BUTTER PIE. Oh my, it is wonderful! So easy! This time I froze the pie so that it was easier to cut. When my God Daughter and I made the Peanut Butter Chocolate Pie, it would have been easier to cut had I froze it up a bit.

The recipe calls for an Oreo Crust since I didn't have any Oreo's lying around in my pantry ( I have kids!) but I did have a Pre-made Oreo Crust….haha…Mom strikes again!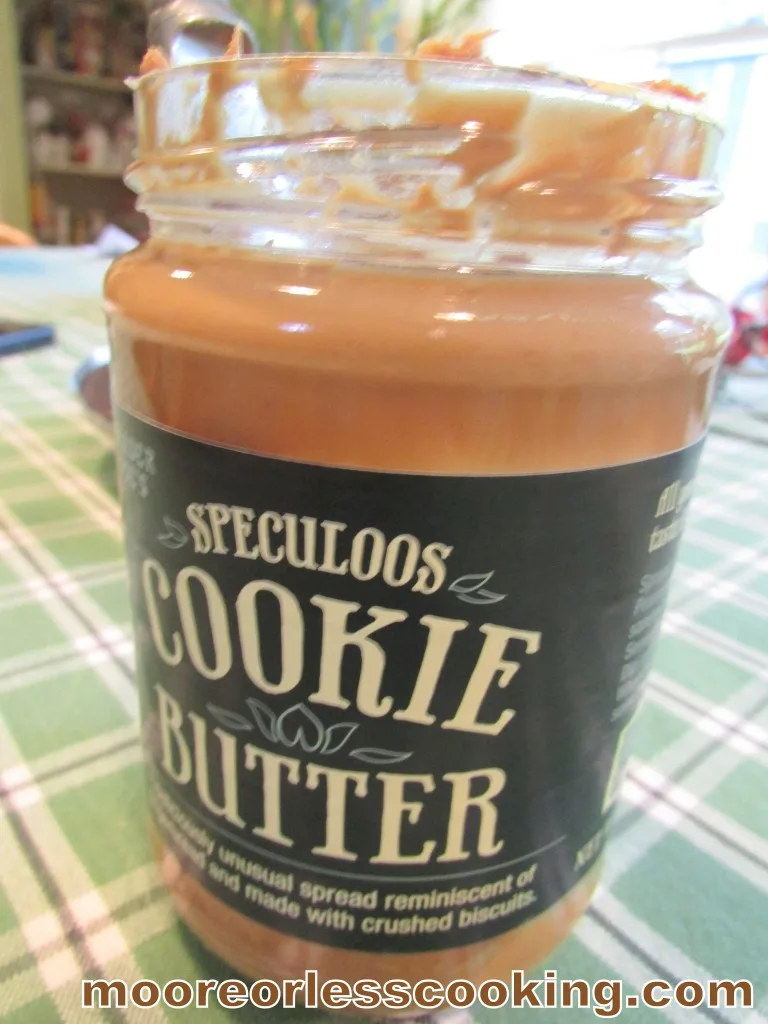 Have you tried Cookie Butter before?? If not, it has a pleasant warm taste, spiced with cinnamon, some people have gone so far as to call it Christmas in a bottle. It is literally your favorite gingerbread cookie in spread form.

I used my wonderful KitchenAid to mix up the ingredients, if you do not have a KitchenAid, you can use your hand mixer.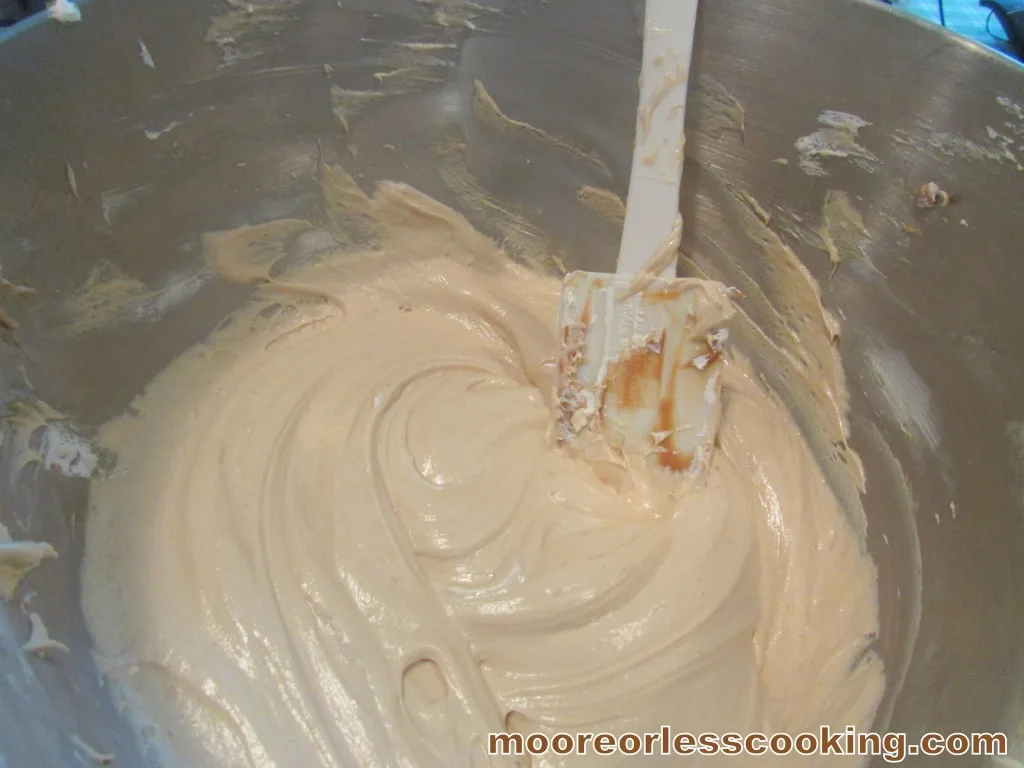 This is a perfectly smooth creamy filling.
What is cookie butter?
It's a spread made from ground-up spice cookies called speculoos, tastes like gingerbread cookies.If you like peanut butter,you will love cookie butter!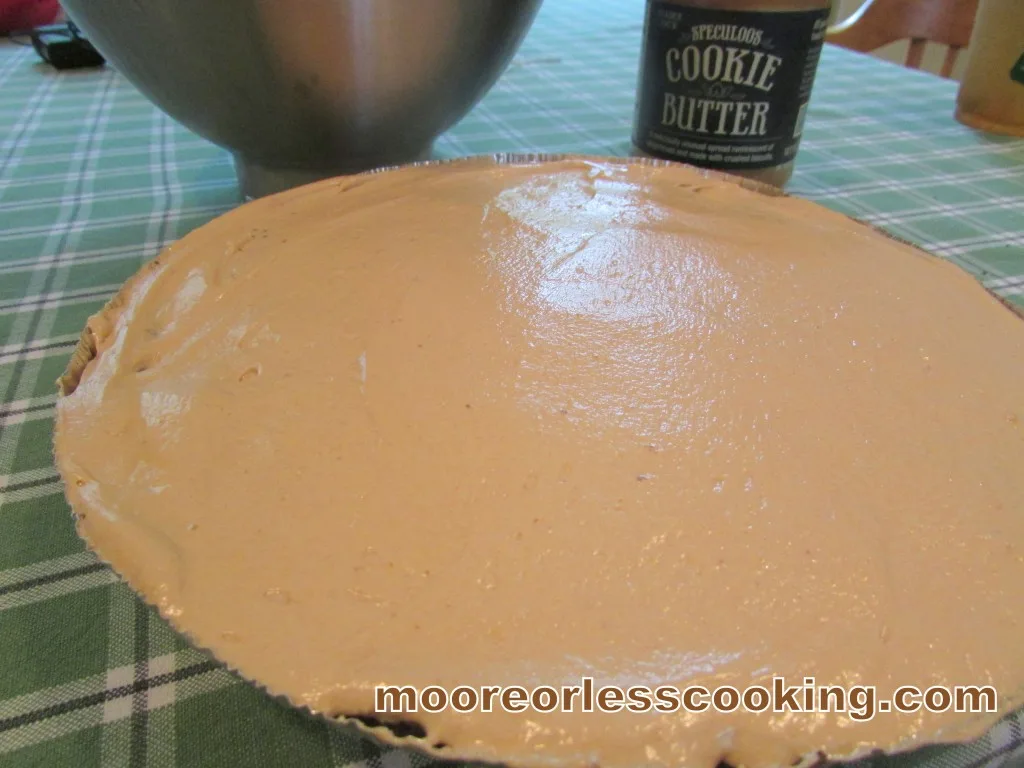 Where can I buy cookie butter?
I think Speculoos from Trader Joe's is the brand most people recognize and love.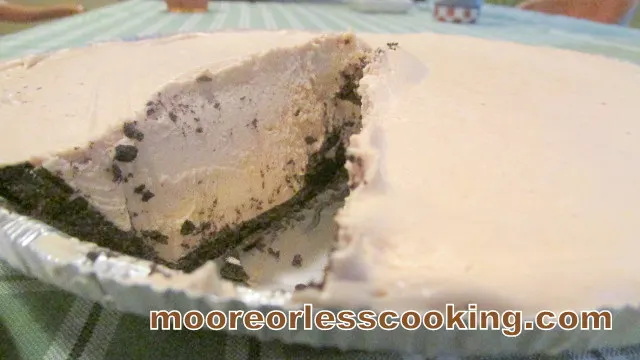 Perfect now for slicing!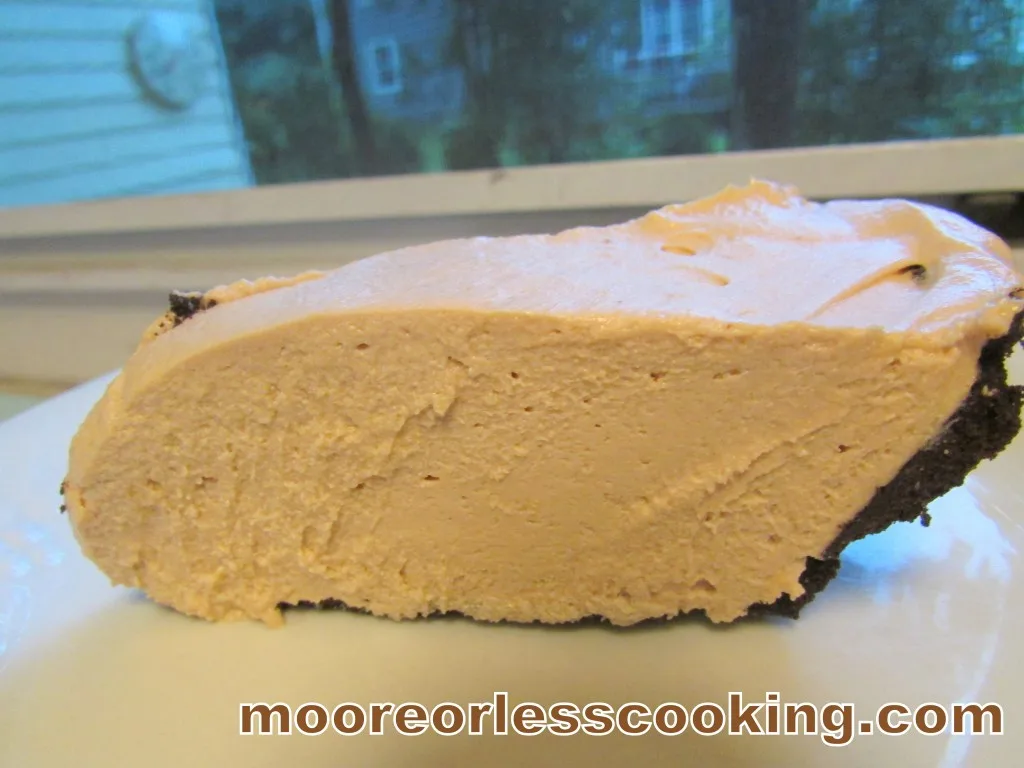 Delicious No-Bake Cookie Butter Pie after 1 hour in the freezer.
Moore No Bake Recipes:
NO BAKE Peanut Butter and Chocolate Pie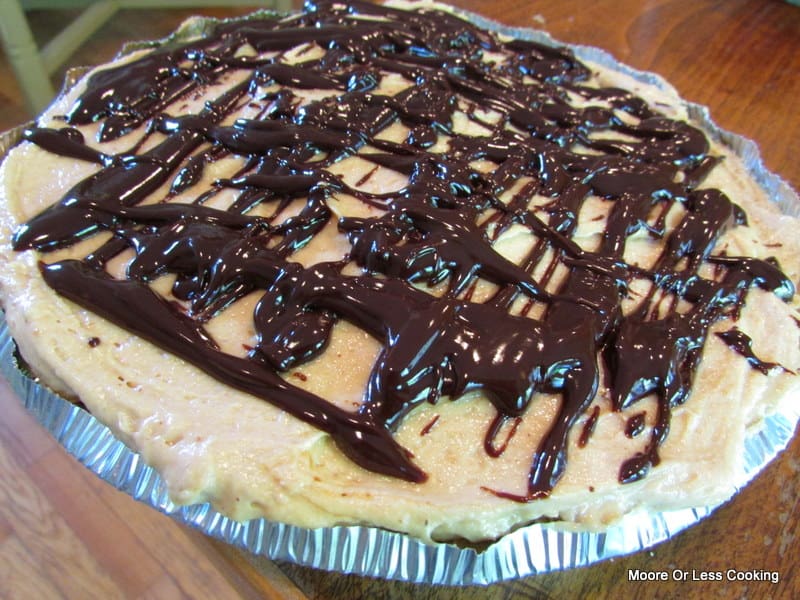 The Best No-Bake Bar You Will Ever Eat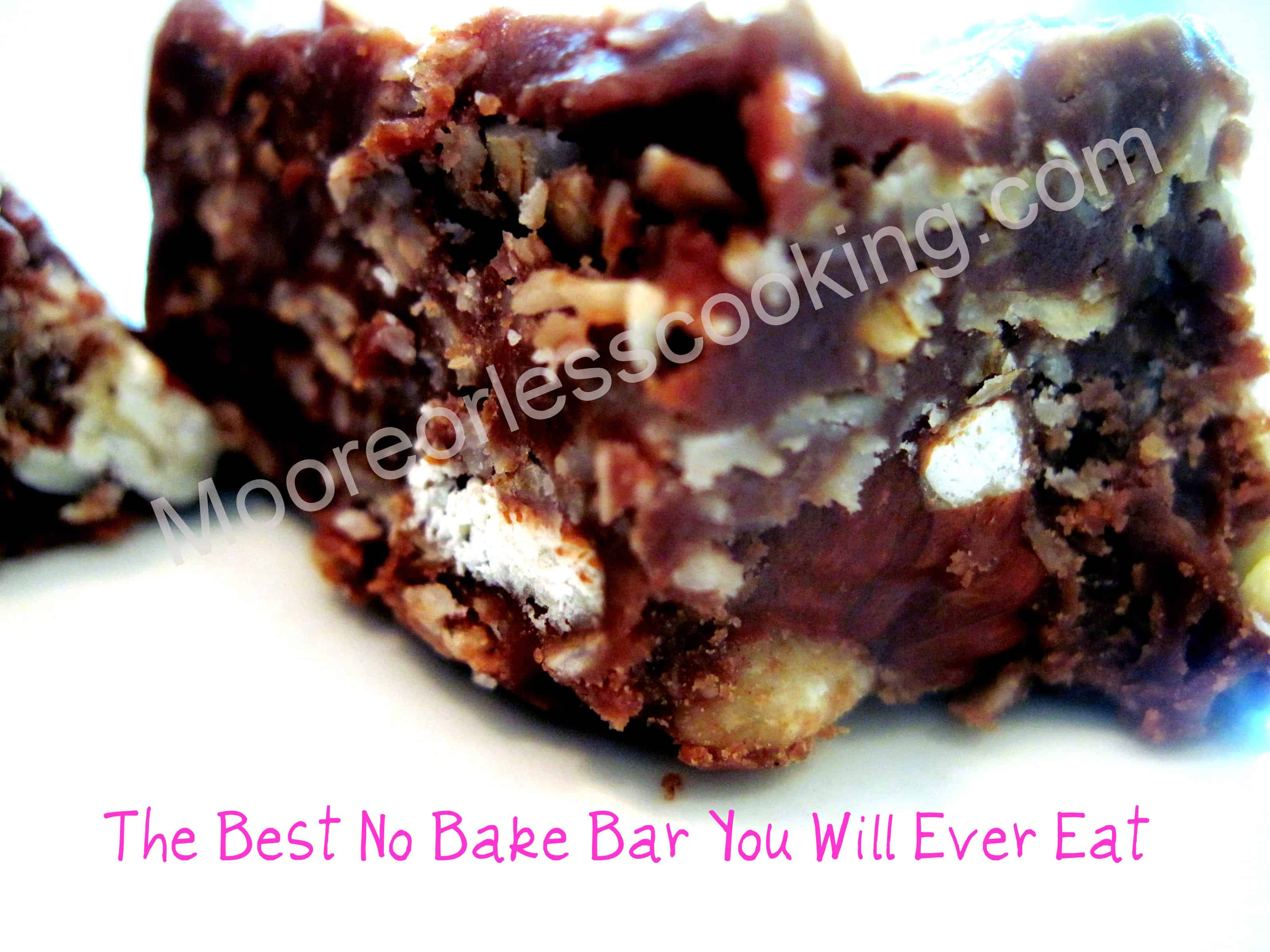 Yield:

12 slices
No Bake Cookie Butter Pie
Total Time:
1 hour
10 minutes
No-Bake Cookie butter pie is rich and creamy. It has a cookie butter cream cheese filling on an Oreo Crust. Each bite of this no bake cookie butter pie is incredibly delicious.
Ingredients
1 cup Speculoos Cookie Butter ( Trader Joe's)
1 8-ounce package Cream Cheese, softened at room temperature
1/3 cup Powdered Sugar
1 8-ounce container of Cool Whip, thawed
Instructions
In a stand mixer, using the whisk attachment, blend the cookie butter and cream cheese on medium speed.
Turn mixer off, scrape sides of bowl, add powdered sugar.
For another minute, blend on medium until everything is well blended.
Scrape the sides of the bowl, then add Cool Whip.
Whisk for another minute. Blend until everything is incorporated.
Pour the filling into Prepared Oreo Crust.
Using a spatula or knife, spread out the filling in an even layer.
Place in Freezer for 1 hour or until thick and firm.
Slice and Serve!
Recommended Products
As an Amazon Associate and member of other affiliate programs, I earn from qualifying purchases.