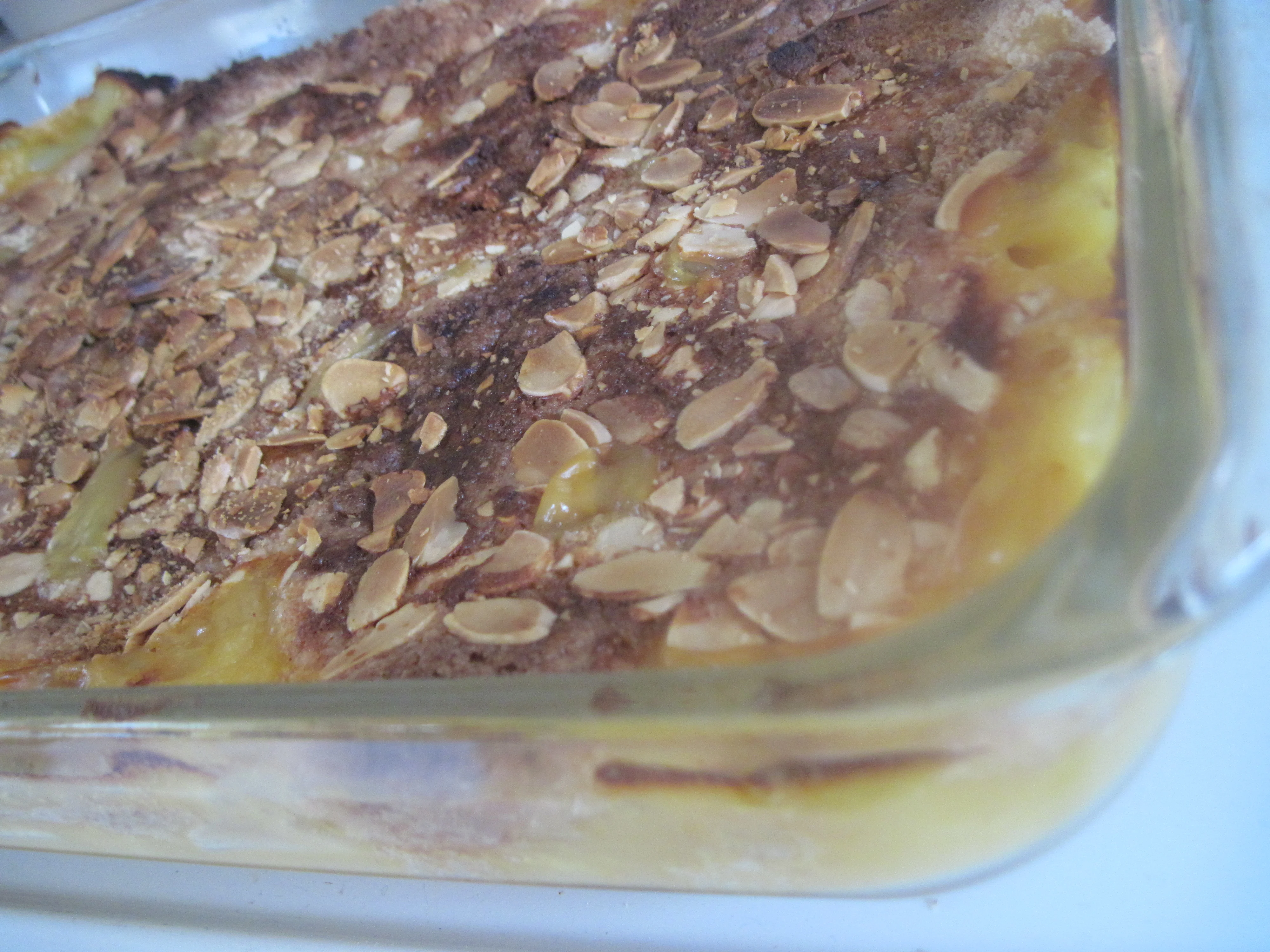 I had never heard of a dump cake before I started food blogging. First of all it doesn't sound like the prettiest thing, does it? But after reading that you can use any fruit and cake mix that you like, I thought it sounded so easy and yummy!
This recipe is inspired by The Groovin Mom's who shared their dump cake with me at my party on Moore or Less Cooking Facebook Page.
Peach Dump Cake
•1 (20 oz) can peaches with juice, undrained
•1 pkg any flavor Cake Mix ( I used Vanilla Cake Mix)
•1 cup chopped almonds slivers
•1/2 cup (1 stick) unsalted butter
1.Preheat oven to 350ºF. Spray grease a 13×9-inch pan.
2.Dump peaches with juice into pan. Spread evenly. Sprinkle cake mix evenly over peaches. Sprinkle almonds over cake mix. Dot with butter.
3.Bake 50 minutes or until top is lightly browned. Serve warm or at room temperature plain or with ice cream.