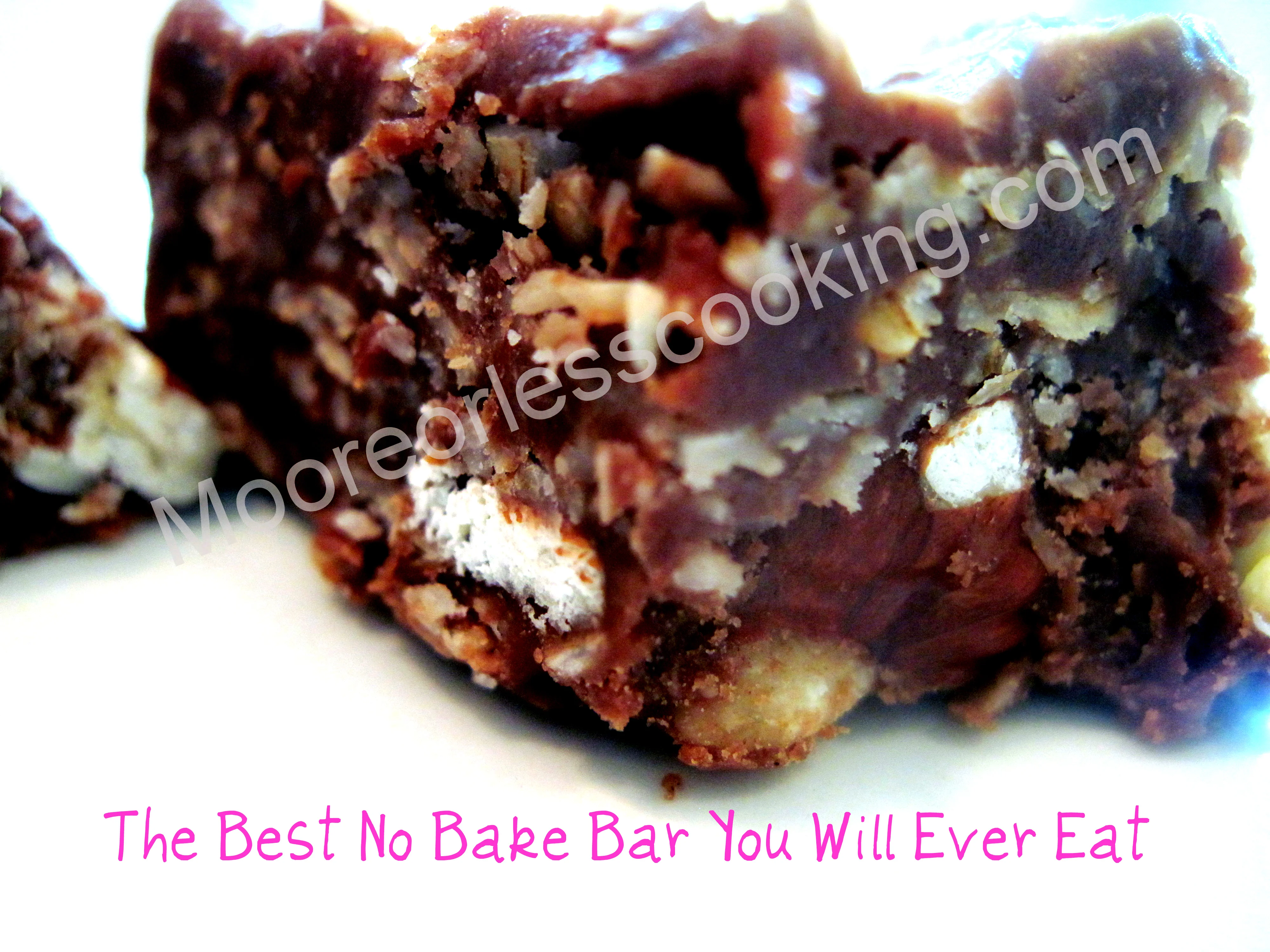 A dear friend broke her ankle, so Mom and I made her dinner for herself and her family, these bars were supposed to be included with the dinner, but time was running out, so they stayed behind, oh my goodness, these are the best no bake bars hands down.
Don't think that you can just pass them up or only eat one… I am your friend and friend's don't lie about such joking matters, these should have a warning label, because you will be in heaven, they are like an amazing candy bar, but so much healthier without all of those yucky chemicals and stabilizers and preservatives.
Please! Make them for a party or if you have kids, make sure they eat them, or give them away as a birthday gift to your son's adorable girlfriend!! I did!
The Best No-Bake Bars You'll Ever Eat
1 cup peanut butter
1/2 cup honey
1/2 cup unrefined coconut oil (be sure to use unrefined for the coconut flavor)
2 cups dry oats (not instant)
1 C shredded coconut
1/2 C chopped walnuts (optional)
1 1/4 cups dark chocolate chips
1 t vanilla extract
Melt peanut butter, honey and coconut oil over medium-low heat. Once melted, remove from heat and add oats, shredded coconut, chocolate chips and vanilla. Stir until chocolate is entirely melted. Pour into a 9×13 pan and cool in the fridge. When it's set, cut into bars and enjoy. Store in the fridge. If they last that long!
Recipe adapted from I Hear Exercise Will Kill You~ Love this name!!