How has the weather been where you are? If it's HOT, nobody wants to turn on their oven! These delicious No-Bake Recipes will be the solution for cooling you off and making your sweet tooth happy!!
There's no need to labor over baking-required recipes to make a treat everyone will enjoy. Try one of these 14 easy no-bake desserts that help you keep cool during the warmest time of year.
All of these fabulous recipes guarantee an incredible dessert without the need to turn your oven on. Many of them require just a few ingredients, like my four-ingredient Frozen Pineapple pie, so you can have dessert ready in flash.
Summer has never tasted so delicious!
Here you will find the perfect list of all NO-BAKE: Chocolate Peanut Butter Bars, Peanut Butter and Chocolate Pie, Speculoos (Biscoff) Pie, No-Bake Lemon Cheesecake, Nutella Bars, Chocolate Mousse Pie, S'mores Pie, Cheesecake Stuffed Strawberries and much more!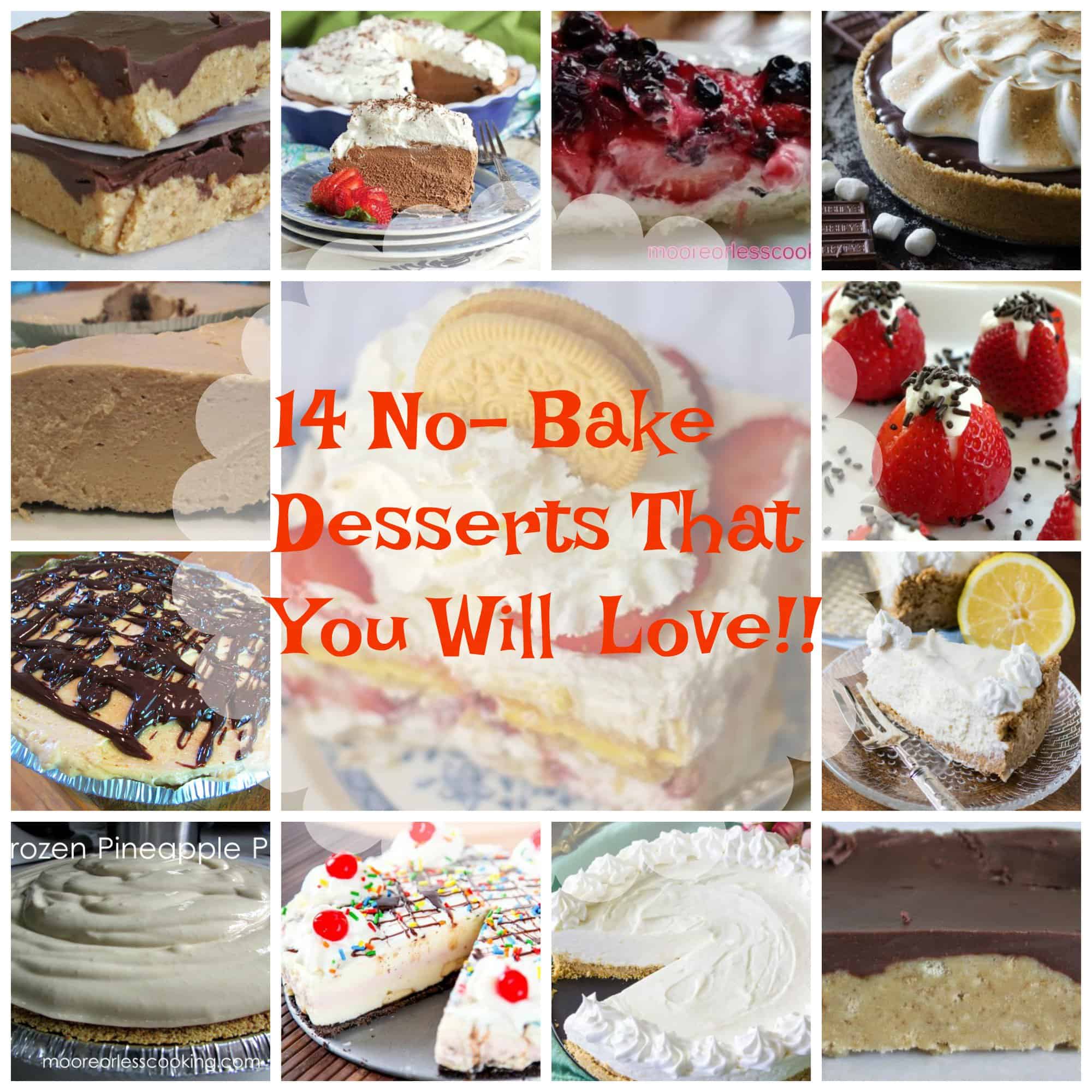 …