Is it too early to start posting pumpkin recipes? I don't think so! I love pumpkin! Pumpkin cake, pumpkin bars, pumpkin muffins, pumpkin cheesecake, pumpkin chili and more surprising uses for pumpkin!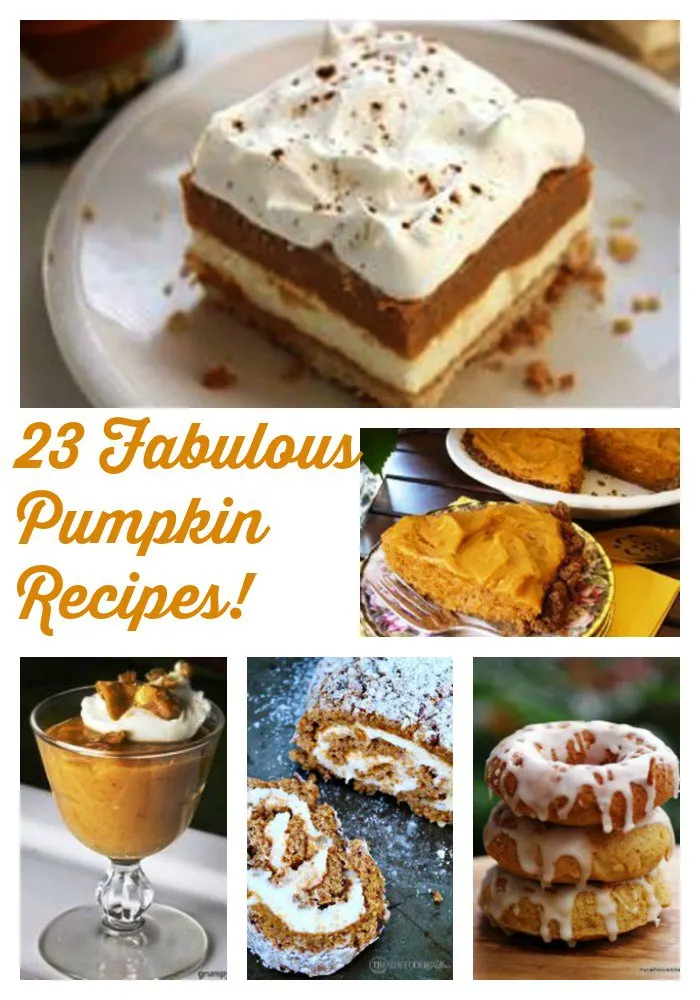 Pumpkin is so healthy and full of vitamins. It is actually one of the most nutritious foods out there. These gourds aren't just for carving, they are loaded with antioxidants and disease-fighting vitamins! But what I love most is that pumpkins are for delicious eating!
There's no need to choose fresh to get the benefits of pumpkin. One cup of canned pumpkin has seven grams of fiber and three grams of protein, which is even more than a fresh pumpkin. Also, it only contains 80 calories and just one gram of fat. So there is no need to fret when you are enjoying that wonderful piece of pumpkin pie, it's delicious and healthy for you!
Scroll down to see my favorite pumpkin recipes and some new ones that you may have never seen before…they could be your new favorite pumpkin recipes!
Two-Ingredient Pumpkin Muffins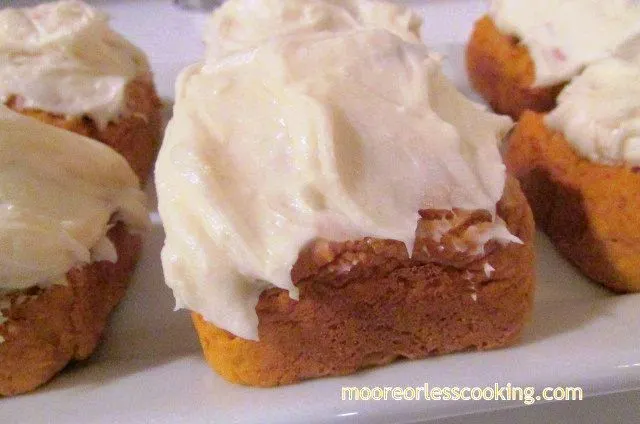 This pumpkin recipe doesn't get any easier than this!Recipe here. Moore or Less Cooking Food Blog
Slow Cooker Pumpkin Spice Lattes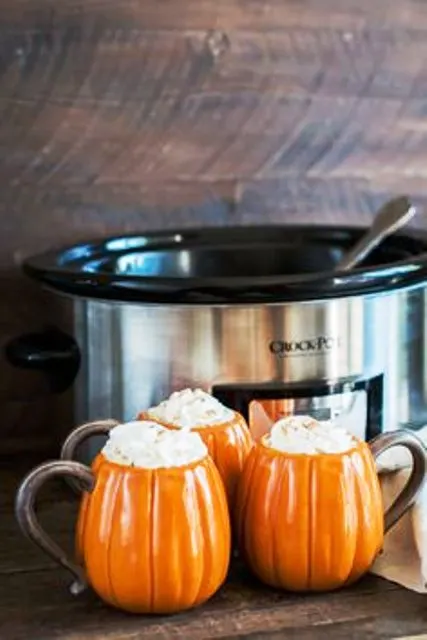 These slow cooker pumpkin spice lattes are just perfect for a fall get together. They couldn't get any easier. Get recipe here. The Magical Slow Cooker
Pumpkin Pound Cake with a Maple Glaze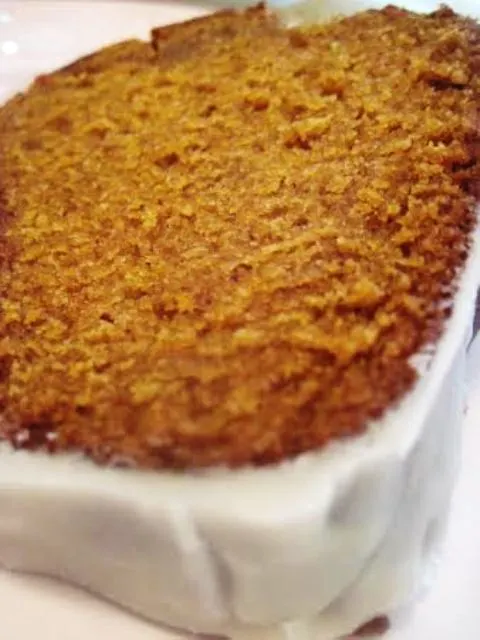 Moist pumpkin pound cake with a perfect maple glaze top! Recipe here. Moore or Less Cooking Food Blog
Pumpkin Pie Pudding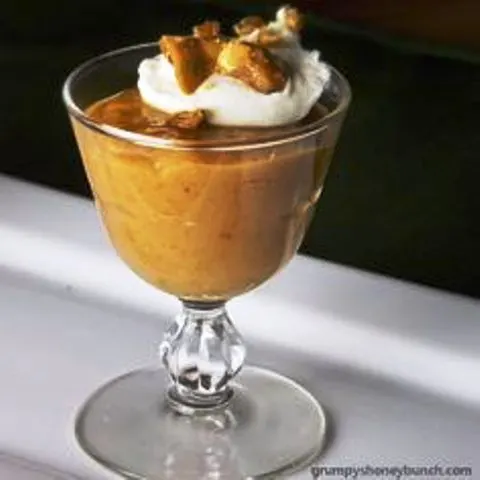 Pumpkin pie flavor without the added fat and carbs of a pie crust! Get recipe here. Grumpy's Honey Bunch
Double Layer Pumpkin Cheesecake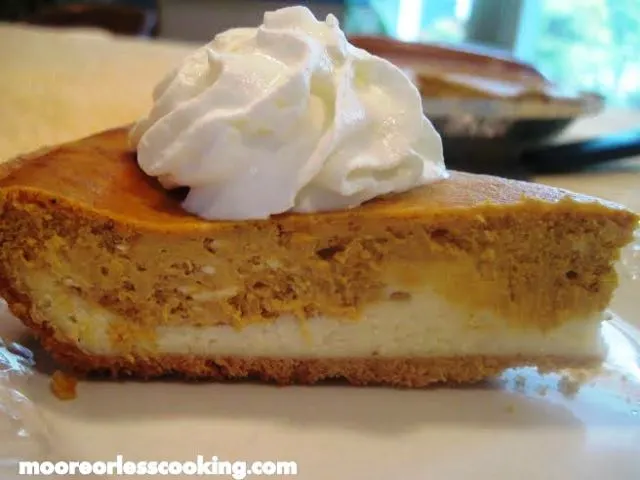 Double layer of yummy cheesecake and pumpkin pie!Recipe here. Moore or Less Cooking Food Blog
Pumpkin Lush Bars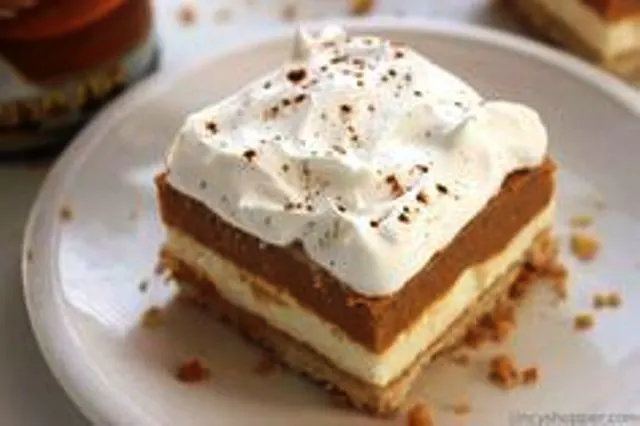 Layers of cream cheese filling, pumpkin pudding and whipped topping, all on top of a yummy shortbread crust. Get recipe here.CincyShopper
Chocolate Chunk Pumpkin Bread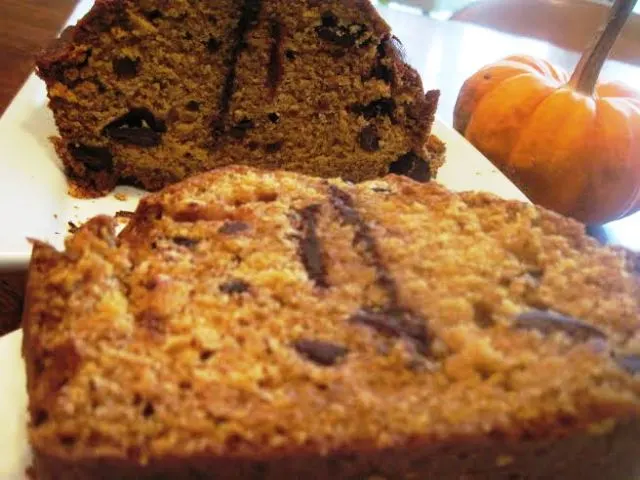 Chocolate chunk meets moist pumpkin bread! Recipe here. Moore or Less Cooking Food Blog
Pumpkin Raisin Scones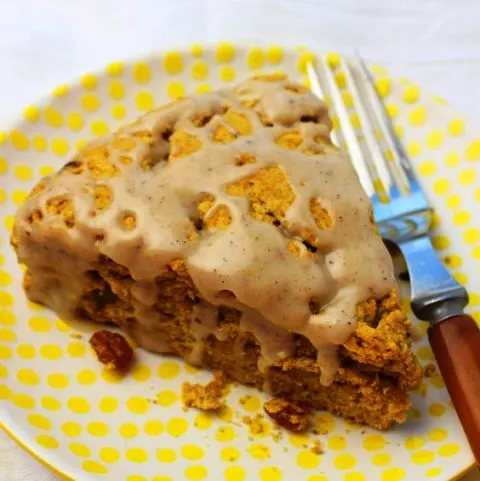 Deliciously moist scones with autumn pumpkin flavors, raisins, and a maple-cinnamon glaze. Get recipe here.Palatable Pastime
Mom's Best Pumpkin Pie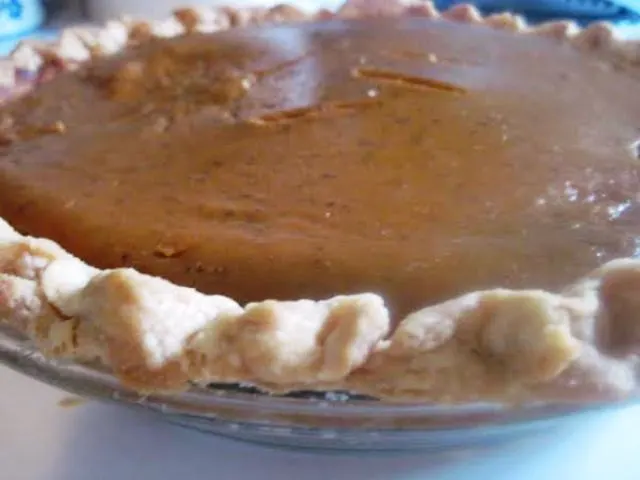 Nothing better than Mom's pumpkin pie! Recipe here. Moore or Less Cooking Food Blog
Sugar-Free Pumpkin Spice Maple Cream Layered Mug Cake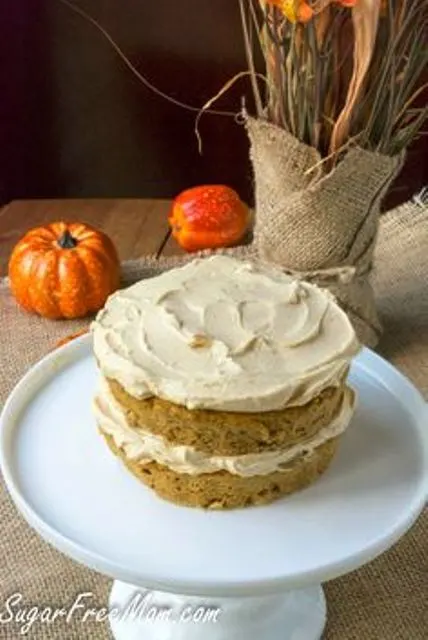 This mini layered cake is actually a mug cake made sugar-free, gluten free, grain free and low carb. It's layered with sugar-free maple cream frosting between perfect pumpkin spice cake! Get recipe here. sugarfreemom.com
Pumpkin Crumb Cake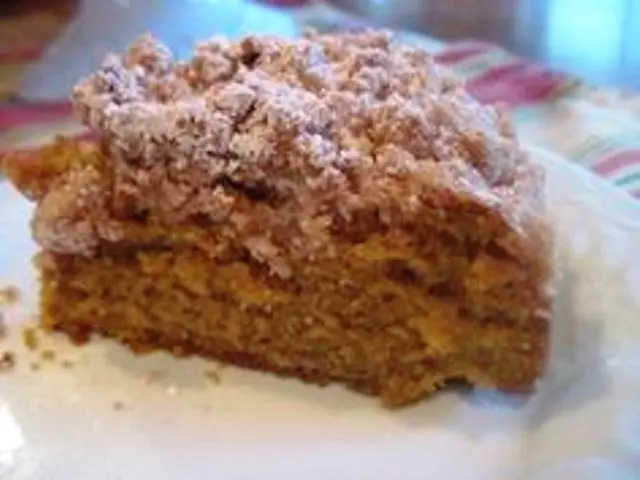 This pumpkin crumb cake has a thick layer of crumble topping over a softly spiced, moist pumpkin cake. Get recipe here.Moore or Less Cooking
Pumpkin Spice New York Cheesecake with a Cognac Praline Sauce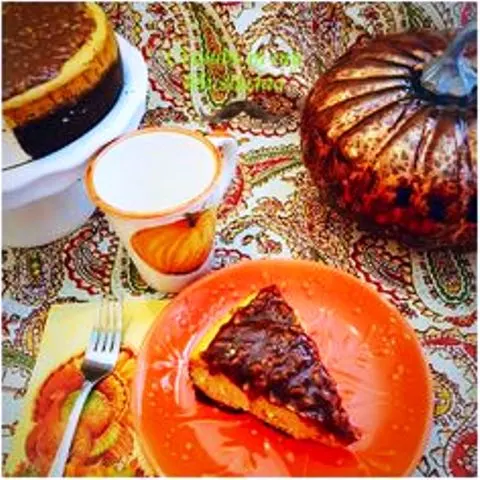 Very decadent pumpkin cheesecake! Get recipe here. crumbsinmymustachio.com
Easy Cinnamon Pumpkin Cake Muffins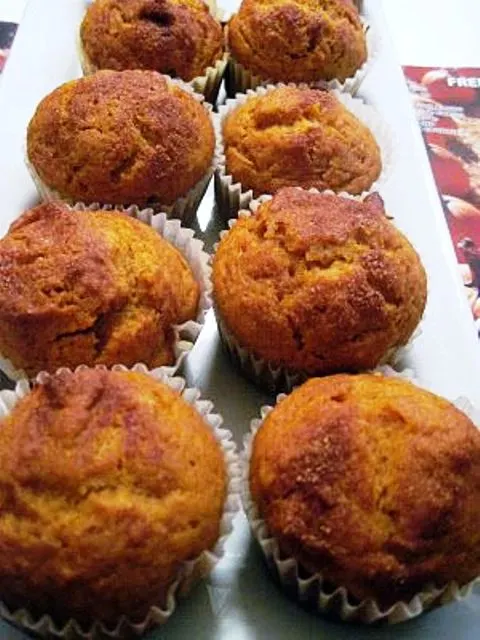 If you love pumpkin and cinnamon, you will love these super moist and fluffy muffins. Get recipe here. Moore or Less Cooking
Turkey White Bean Pumpkin Chili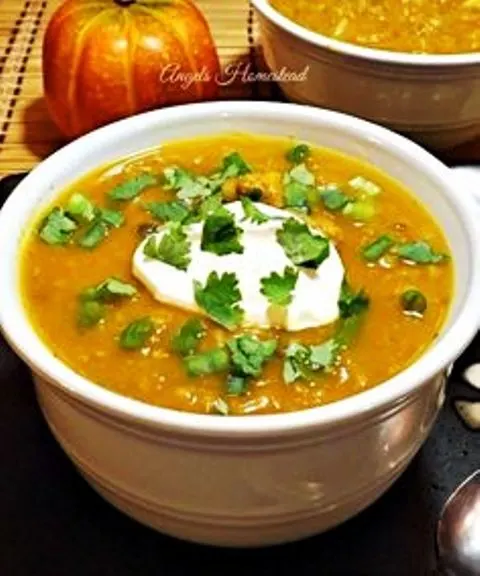 This chili is made with pumpkin, turkey, white beans, green chilies, and spices. It is a deliciously thick and hearty chili that will leave you full and satisfied. Get recipe here. Home Sweet Homestead
Baked Pumpkin Donuts With Vanilla Glaze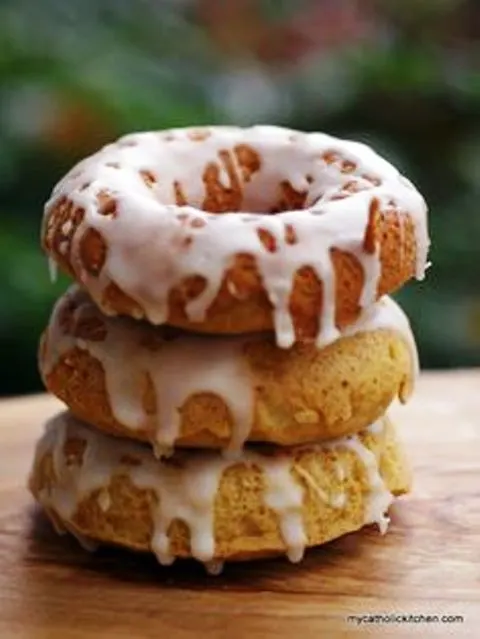 Donuts that are healthy?! Pumpkin donuts for the win! Get recipe here.My Catholic Kitchen
Pumpkin Cake Roll With Pecans
Pumpkin Streusel Coffee Cake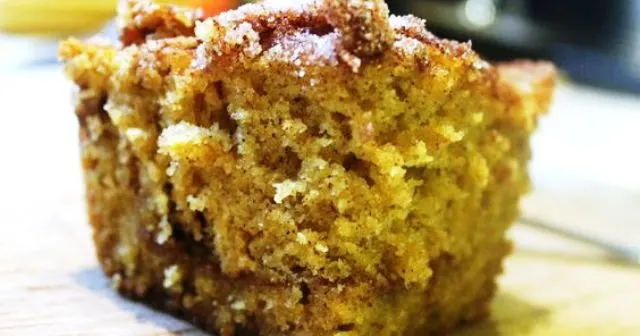 Delicious and very easy to make, this cake is amazing. Even better if you use fresh pumpkin puree. Get recipe here. cookingwithmaryandfriends.com
Pumpkin Fig Date Nut Bread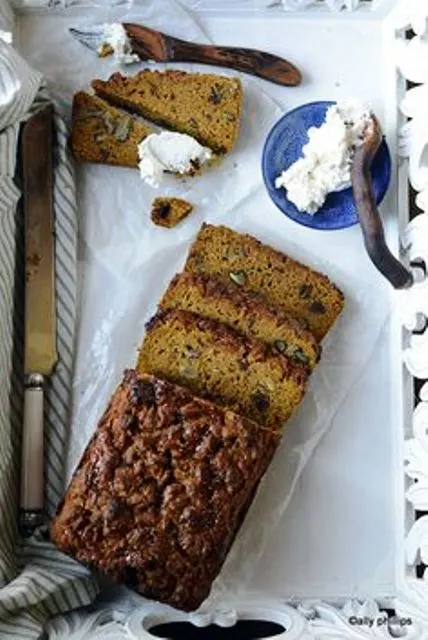 This bread has rich beautiful hues and varying textures. Get recipe here. Ally's Kitchen
Soft, Buttery Pumpkin Dinner Rolls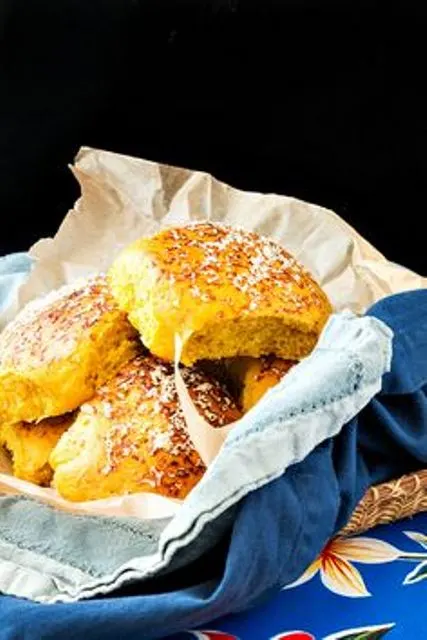 Perfect, soft, savory dinner roll. Get recipe here. Jenni Field's Pastry Chef Online
Pumpkin Caramel Monkey Bread Made Skinny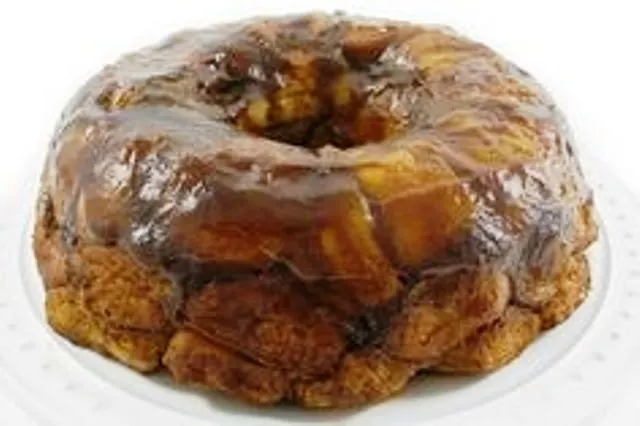 This decadent sweet monkey bread really highlights the great flavors of fall. Get recipe here. Skinny Kitchen
Pumpkin Harvest Chili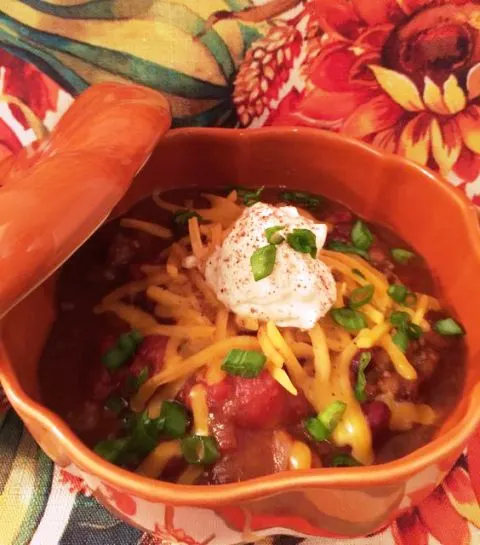 A delicious chili using leftovers! Get recipe.Tampa Cake Girl
Spiced Pumpkin Dump Cake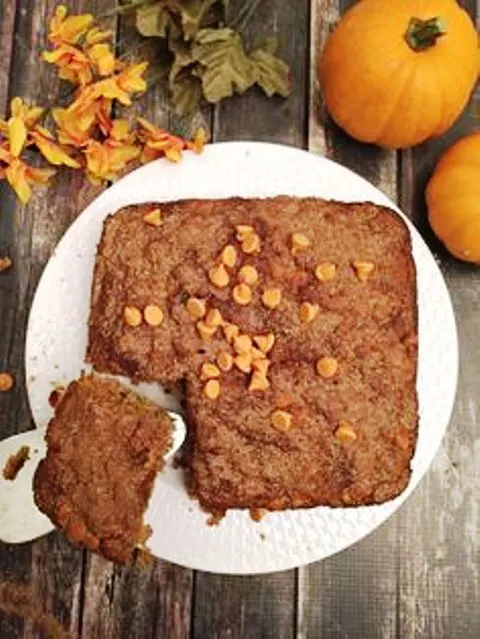 You won't believe the secret ingredient in this dump cake! Get recipe here. Skinny Sweets Daily
Pumpkin Chiffon Pie Recipe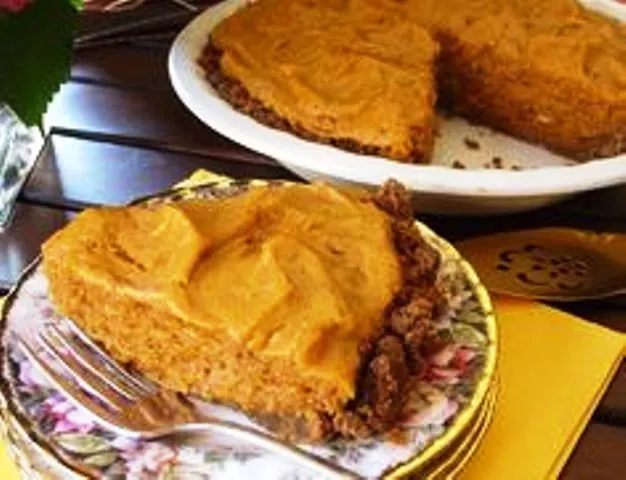 The chiffon filling is very smooth and silky with a great flavor. People who are not a big fan of the traditional pumpkin pie will like this version. Get recipe here. What's Cooking America
PIN ME: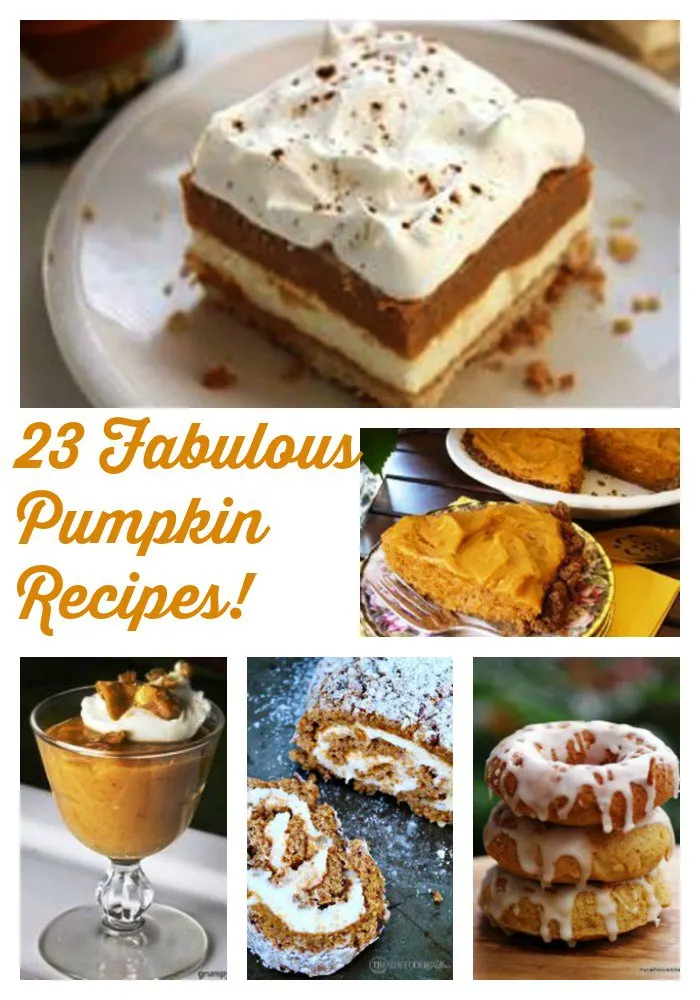 Nettie Moore is the cook, baker, photographer and designer behind Moore or Less Cooking Food Blog. Nettie is a self-trained cook and baker. She loves creating easy recipes that don't call for a lot of unknown ingredients. Nettie's Blueberry Skillet Cake has been featured in Taste Of Home Magazine and her Peach Raspberry Pie has won awards! She was born and raised in Southern California and now calls New England her home, where she lives with her husband and two children. Follow her on her blog, You can find Moore or Less Cooking Here: FACEBOOK | TWITTER | GOOGLE+ | PINTEREST | BLOGLOVIN | INSTAGRAM