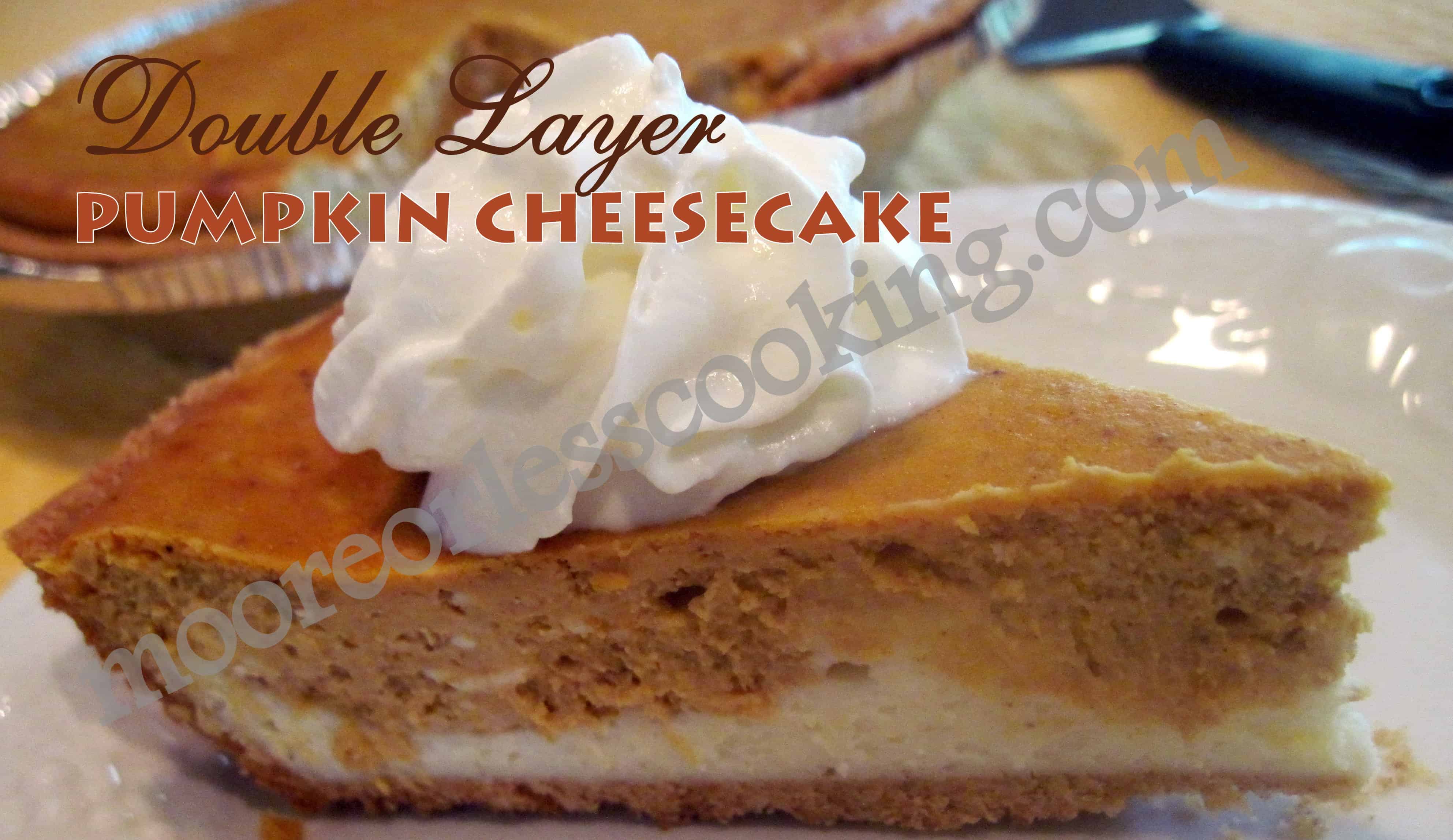 Cooler weather is taking over Maine and fall recipes are calling my name. I have been wanting to bake a pumpkin cheesecake for a while, after seeing this double layer cheesecake from The Girl Who Ate Everything, I just had to give it a try. The name double layer caught my eye, Double layer is always better, right? I used a prepared Graham Cracker Crust, so this recipe can be prepared quickly for a dessert that you need in a pinch, just give it time to chill in the refrigerator. We all enjoyed this cheesecake, I am excited that it will be on our Thanksgiving table this year.
DOUBLE LAYER PUMPKIN CHEESECAKE
Ingredients
2 (8 ounce) packages cream cheese, softened
1/2 cup white sugar
1/2 teaspoon vanilla extract
2 eggs
1 (9 inch) prepared graham cracker crust
1/2 cup pumpkin puree
1/2 teaspoon ground cinnamon
1/8 teaspoon ground cloves
1/8 teaspoon ground nutmeg
1/2 cup homemade whipped cream (or frozen whipped cream, thawed)
Instructions
Preheat oven to 325 degrees.
In a large bowl, combine cream cheese, sugar and vanilla. Beat until smooth. Blend in eggs one at a time. Remove 1 cup of batter and spread into bottom of crust; set aside.
Add pumpkin, cinnamon, cloves and nutmeg to the remaining batter and stir gently until well blended. Carefully spread over the batter in the crust.
Bake in preheated oven for 35 to 40 minutes, or until center is almost set. Don't worry if there are a couple of cracks; when you refrigerate it they will close up. Allow to cool, then refrigerate for 3 hours or overnight. Garnish with whipped topping before serving.
Recipe adapted from The Girl Who Ate Everything, Allrecipes
This recipe has been linked up to these fabulous blogs: http://caroleschatter.blogspot.com/2013/10/Dessert-recipe-links-Food-Friday.html#comment-form
This recipe has been featured on:
WHAT THE FLICKA HAPPY VIRTUAL THANKSGIVING