This post is sponsored by Southern Kitchen. All opinions are my own.
Roasted Brussels Sprouts are a wonderful side dish for any meal!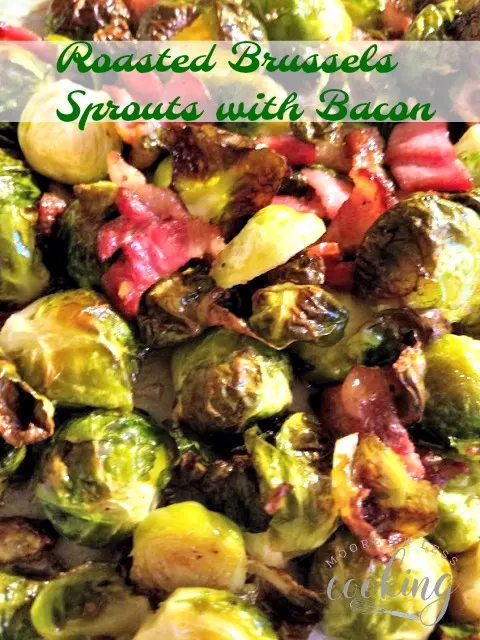 I have been making this recipe for years and it always is a hit! It's actually my most requested recipe when I host dinner parties for friends and family. It's so easy, but the results are wonderful. Just trim the ends of the sprouts, cut in half, place in a bowl, drizzle with Olive Oil, 3 pieces of thick bacon chopped up, and salt and pepper to taste.
Before Roasting: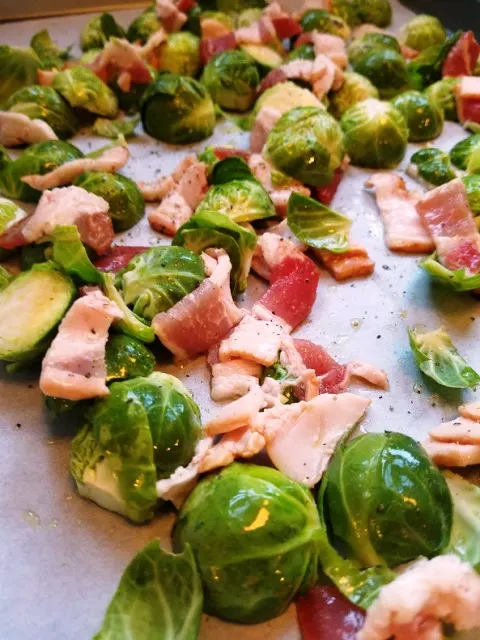 After Roasting: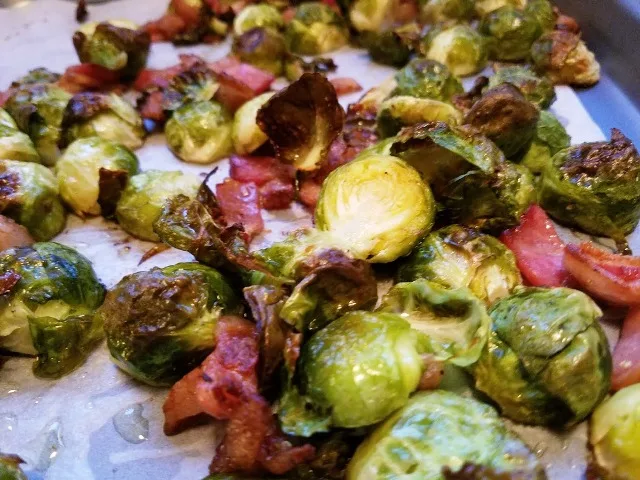 My family is from the South and I grew up eating meals of fried Chicken, Cornbread, Black Eyed Peas, Cobblers and Pecan Pie. My Great Grandma always served a side dish of roasted Vegetables such as Roasted Brussels Sprouts. I think that you will enjoy this recipe as much as my family enjoys it!
This recipe is from my grandmother. I added the bacon to her recipe, because you know, everything tastes better with bacon! The Brussels sprouts should be brown on the outside when done. Any leftovers can be reheated or even just eaten cold from the fridge. They taste sweet and salty at the same time!
I just love southern inspired food! I think you will too! I have partnered with Southern Kitchen to bring you more ideas for recipes, introduce you to to Southern dishes that you may never have heard of before and offer you $10 off your first purchase over $50 – Use this code: WELCOME10
Sign up for Southern Kitchen's emails (to receive special deals, recipes, entertaining tips from Southern Kitchen). Click here to sign up for Southern Kitchen Email: Email Sign up
PIN IT: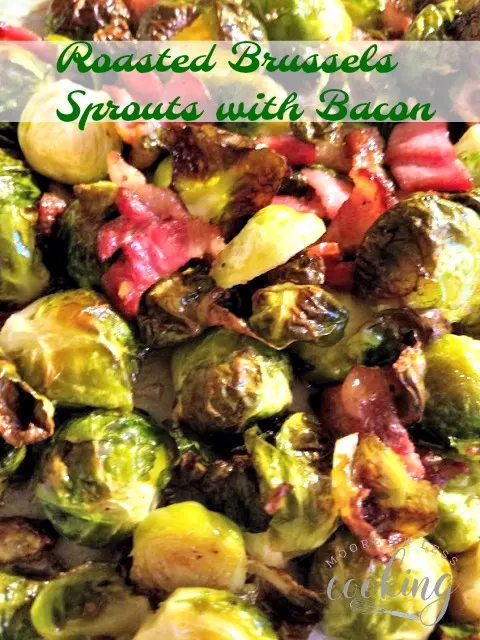 Yield:

6 servings
Roasted Brussels Sprouts with Bacon
Roasted Brussels Sprouts make the best side dish for holidays or anytime. Make sure you make enough, everyone always wants seconds.
Ingredients
1 1/2 pounds Brussels sprouts, ends trimmed and cut in half
3 slices Thick Bacon, chopped into thin slices
3 tablespoons olive oil
1 teaspoon kosher salt
1/2 teaspoon freshly ground black pepper
Instructions
Preheat oven to 400 degrees F (205 degrees C).
Place trimmed Brussels sprouts, olive oil, kosher salt, and pepper and bacon in a bowl, using a spoon, gently mix until olive oil covers brussels sprouts. Pour onto a lined baking sheet with foil or parchment paper, and place on center oven rack.
Roast in the preheated oven for 25-30 minutes, shaking pan every 5 to 7 minutes for even browning. Reduce heat when necessary to prevent burning. Brussels sprouts should be darkest brown, when done. Adjust seasoning with kosher salt, if necessary. Serve immediately.
Please remember to SHARE on FACEBOOK
and PIN IT!
Nettie is a wife and mother who is passionate about cooking and baking… especially when easy meals are involved! With 5 children, Nettie insists that all meals, snacks, and desserts come together quickly! You will find a wide variety of easy yet scrumptious recipes on her very popular website Moore or Less Cooking FACEBOOK | TWITTER | GOOGLE+ | PINTEREST | BLOGLOVIN |INSTAGRAM|