This post is sponsored by Forte Artisan Chocolates. All opinions are my own as always.
Just set it and forget it when making this easy and delicious Slow Cooker Mole Chicken bursting with chocolate, chile, and spices.

Celebrate Life Through Chocolate, with Forte Chocolate. This recipe is traditionally a labor of love, with a long list of ingredients that needs to be toasted, ground, and slowly simmered with frequent stirring.

For this recipe, prep is easy, just place all of the ingredients in a blender and let the slow cooker do the simmering.

This recipe yields about 2 cups additional mole sauce; you can use this for enchiladas, as a topper for pork chops, or as a phenomenal stir-in for chili. Make sure to serve with lots of tortilla chips to soak up the delicious sauce.

Ingredients:
Forte Aztec Soul Chili Pepper Dark Chocolate

chicken thighs

salt

pepper

tomatoes

onion, chopped

dried ancho chiles

chipotle chile in adobo sauce

slivered almonds

Forte Aztec Soul Chili Pepper Dark Chocolate

garlic cloves

extra-virgin olive oil

ground cumin

ground cinnamon

Cilantro
Dark chocolate and spices add richness to this chile sauce called mole pronounced (MOH-lay). I simmered the mole sauce in a slow cooker along with chicken thighs for a comforting and warming weeknight meal.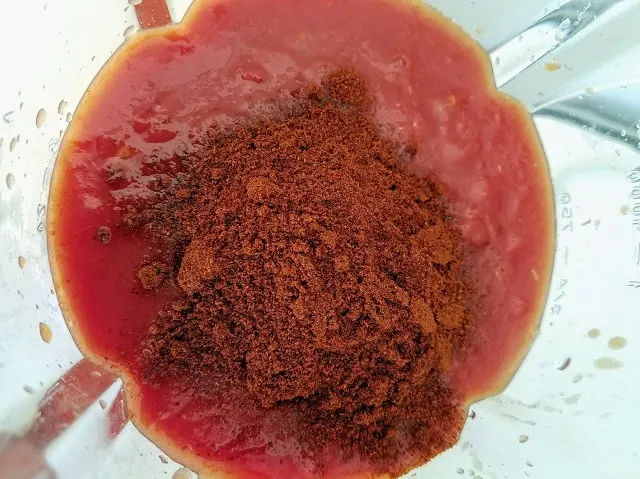 Place all of the ingredients in a blender.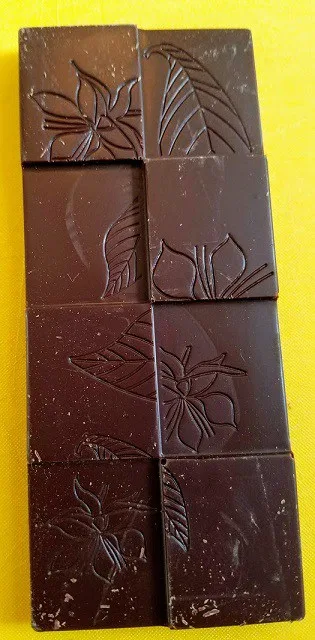 Chop up Forte Aztec Soul Chocolate bar.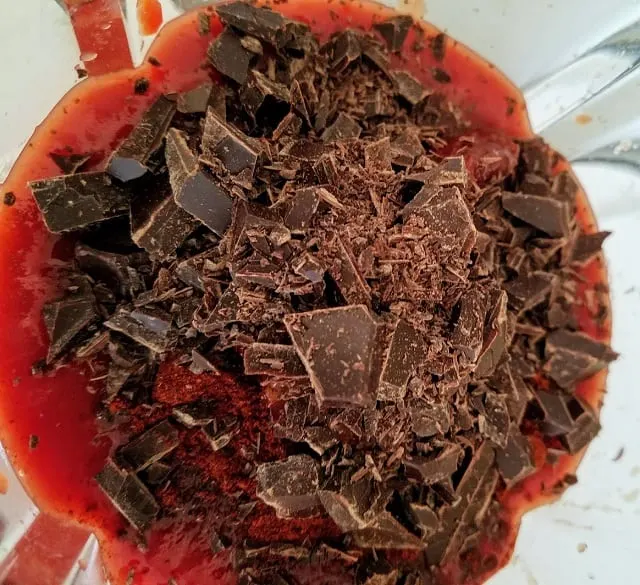 Add to blender.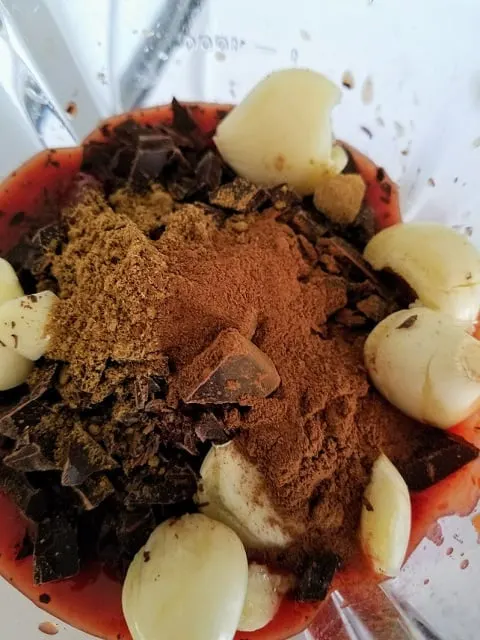 Add garlic and spices.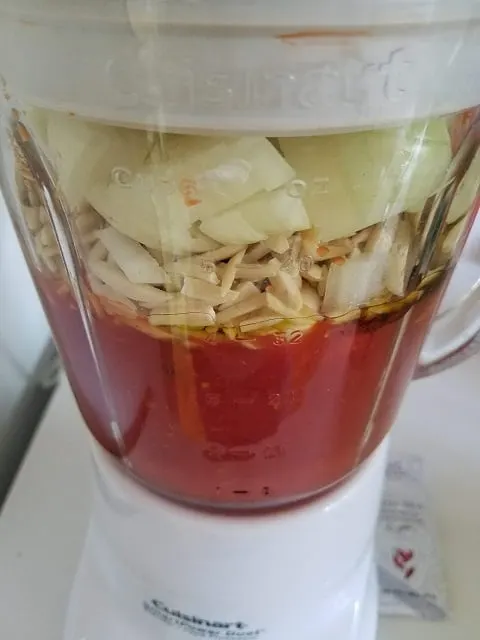 Blend until smooth.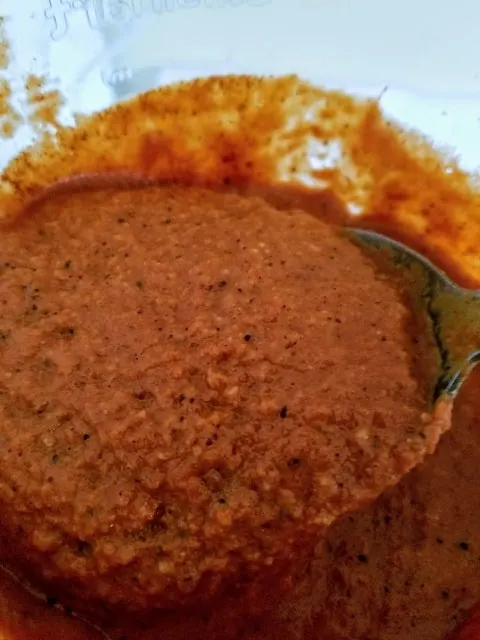 Pour over chicken thighs in slow cooker. Cook for 4 hours on high or 8 hours on low.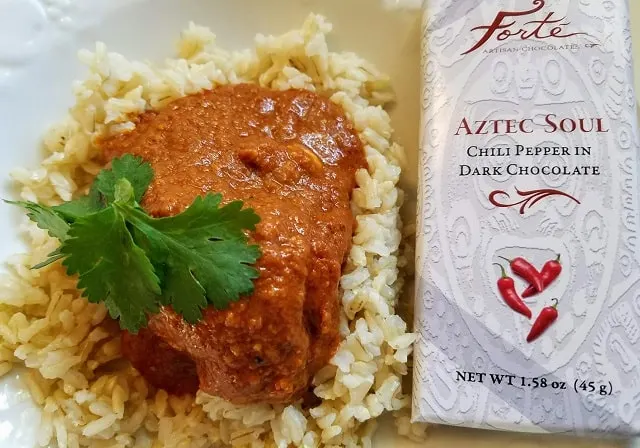 This Mole sauce is unbelievably delicious and the chicken melts in your mouth!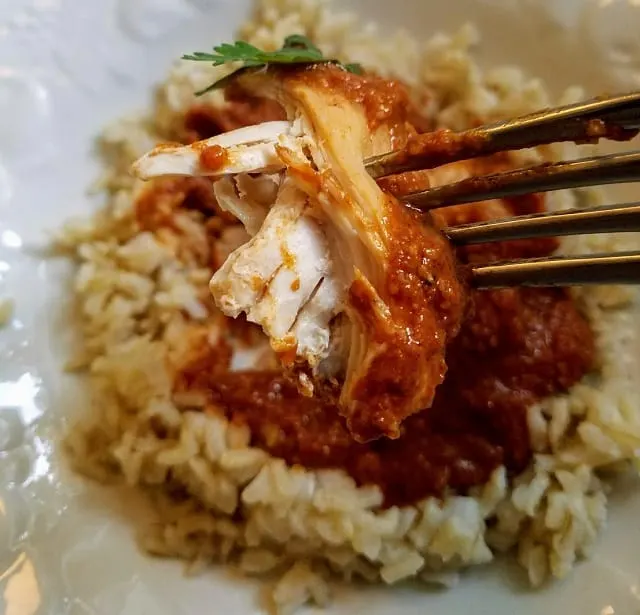 Tender and flavorful mole chicken.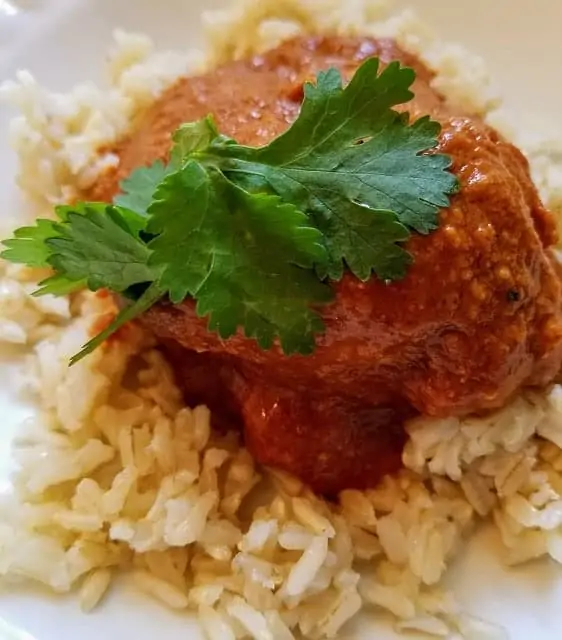 The Aztec Soul Chocolate Bar focuses on the remarkable flavor combination of chili peppers and chocolate rather than burning your palette. If you want to try their chocolate for yourself, they currently have a Buy 3-Get 1 free promo with the code: Choctoberfest.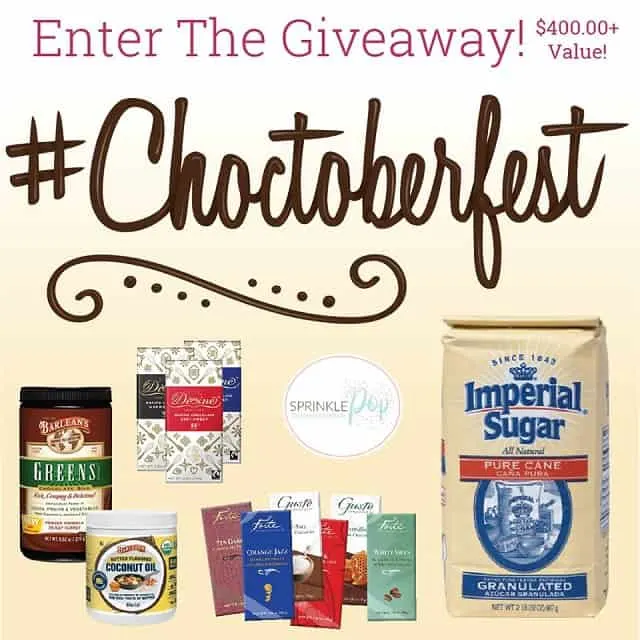 Forte Chocolate is offering a $500 FORTE HOLIDAY BAKE-OFF to begin! Details here:
PLEASE REMEMBER TO SHARE ON FACEBOOK
AND PIN IT!
Forte Aztec Soul Bar: A mix of dark chocolate with ground chili pepper seeds. A secret blend of roasted chili peppers ( including jalapeno and chipotle) and mixed them with smooth 71% extra dark chocolate. Forte Chocolate is so versatile, their bars can be used in savory as well as sweet recipes.
"

"
Ingredients
4 pounds boneless, skinless chicken thighs (about 12)
Coarse Salt
Pepper
1 can (28 ounces) whole tomatoes
1 medium yellow onion, roughly chopped
2 Tbsp dried ancho chiles
1 large chipotle chile in adobo sauce
1/2 cup slivered almonds
3 ounces Forte Aztec Soul Chili Pepper Dark Chocolate, finely chopped (1/2 cup)
6 garlic cloves, smashed and peeled
3 tablespoons extra-virgin olive oil
3/4 teaspoon ground cumin
1/2 teaspoon ground cinnamon
Fresh Cilantro for serving
Instructions
DIRECTIONS
Season chicken thighs with salt and place in a 5-to-6-quart slow cooker.
In a blender, puree tomatoes, onion, ancho and chipotle chiles, almonds, chocolate, garlic, oil, cumin, and cinnamon until smooth.
Add tomato mixture to slow cooker, cover, and cook on high until chicken is tender, 4 hours (or 8 hours on low).
Serve chicken and sauce topped with cilantro.
Serve rice.
Nettie Moore is the cook, baker, photographer and designer behind Moore or Less Cooking Food Blog. Nettie is a self-trained cook and baker. She loves creating easy recipes that don't call for a lot of unknown ingredients. Nettie's Blueberry Skillet Cake has been featured in Taste Of Home Magazine and her Peach Raspberry Pie has won awards! She was born and raised in Southern California and now calls New England her home, where she lives with her husband and two children.

Follow Nettie on her

blog

, Moore or Less Cooking, or on

FACEBOOK

|

TWITTER

|

GOOGLE+

|

PINTEREST

|

BLOGLOVIN

|

INSTAGRAM| Free email subscription