Valentine's Day is one of my favorite holidays! Why? I love it because it celebrates LOVE!
I believe the best way to say, "I love you", is by making a Valentine's Day dessert for your sweetie pie.
Since pink and red are the official colors of the holiday, which are both colors of love, I'm sharing some incredible pink and red desserts to gift to your valentine.
Can you feel the love? There are no reservations required when you share a perfectly delicious peekaboo pound cake or a luscious angel food cake filled with cream and berries, at your own dining room table!
For inspiration, scroll down to view 17 of the best red and pink Valentine's Day desserts. With cakes, cookies, cupcakes and even candy, you will have a hard time choosing what to make first!
Angel Lush Cake
This is a delicious dessert that requires no baking if you start with a store-bought cake. Get the recipe here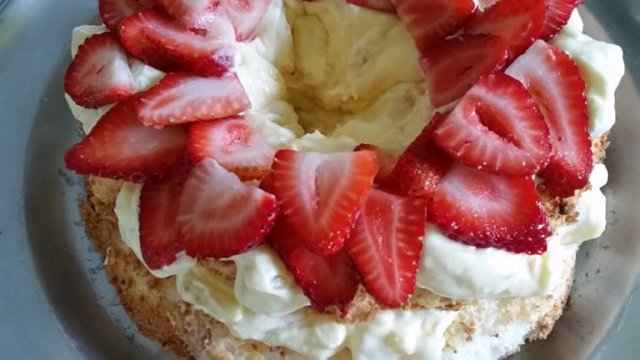 PIN IT:

…