Happy Valentine's Day! I have a delicious dessert for you! If you like brownies, cheesecake and cherries, you will LOVE this dessert! Wonderful fudgy brownie base with a fluffy cheesecake center filled with cherries on top. So easy to assemble. Perfect for your Valentine! Cut into bars and served in adorable Valentine cupcake liners, takes me back to when my kids were little on Valentine's day!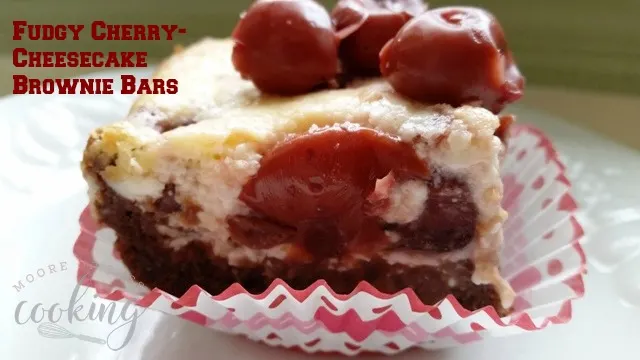 Melt butter and Divine Chocolate Baking Bar.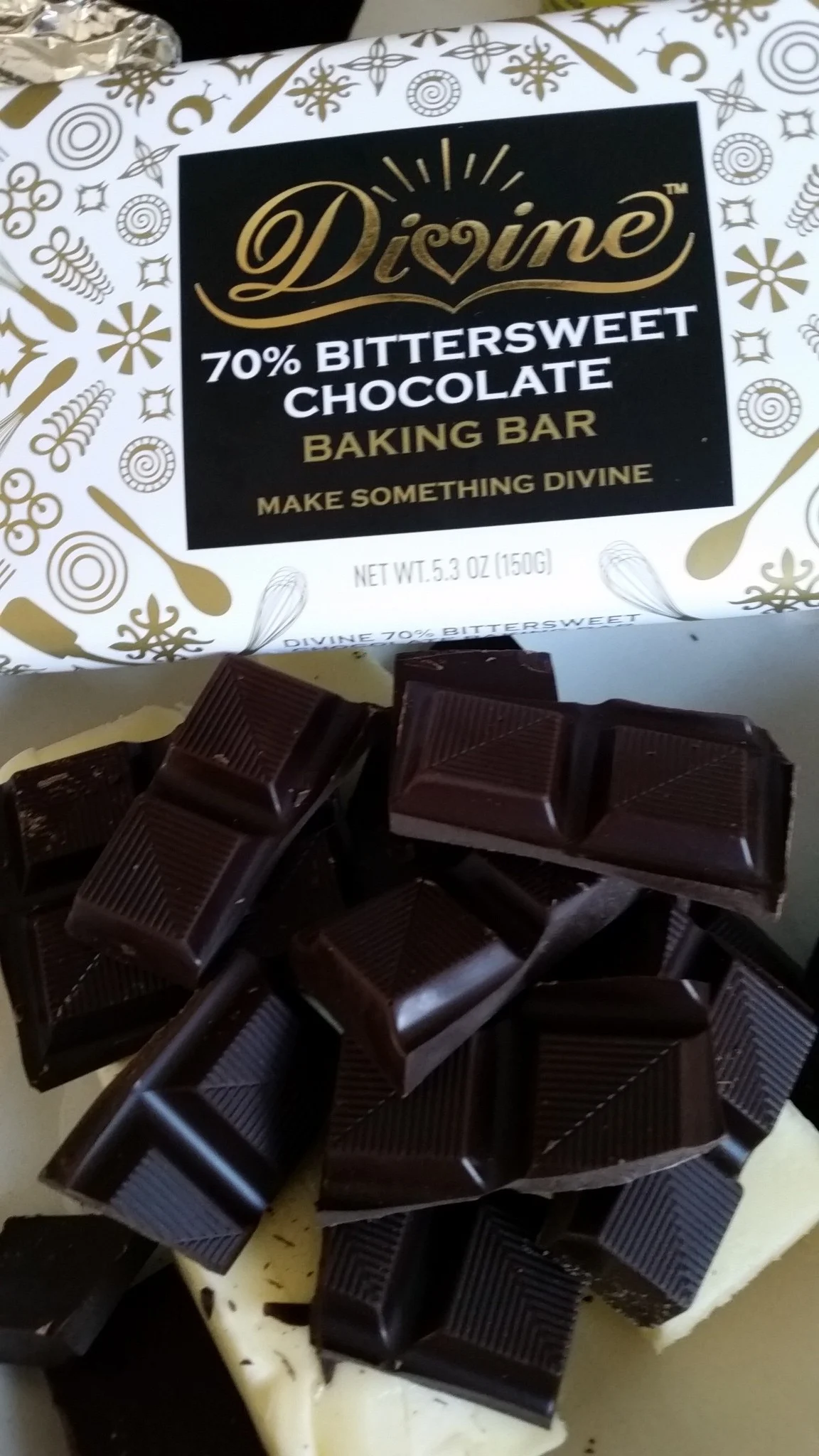 Mix together until smooth
Add the rest of the brownie ingredients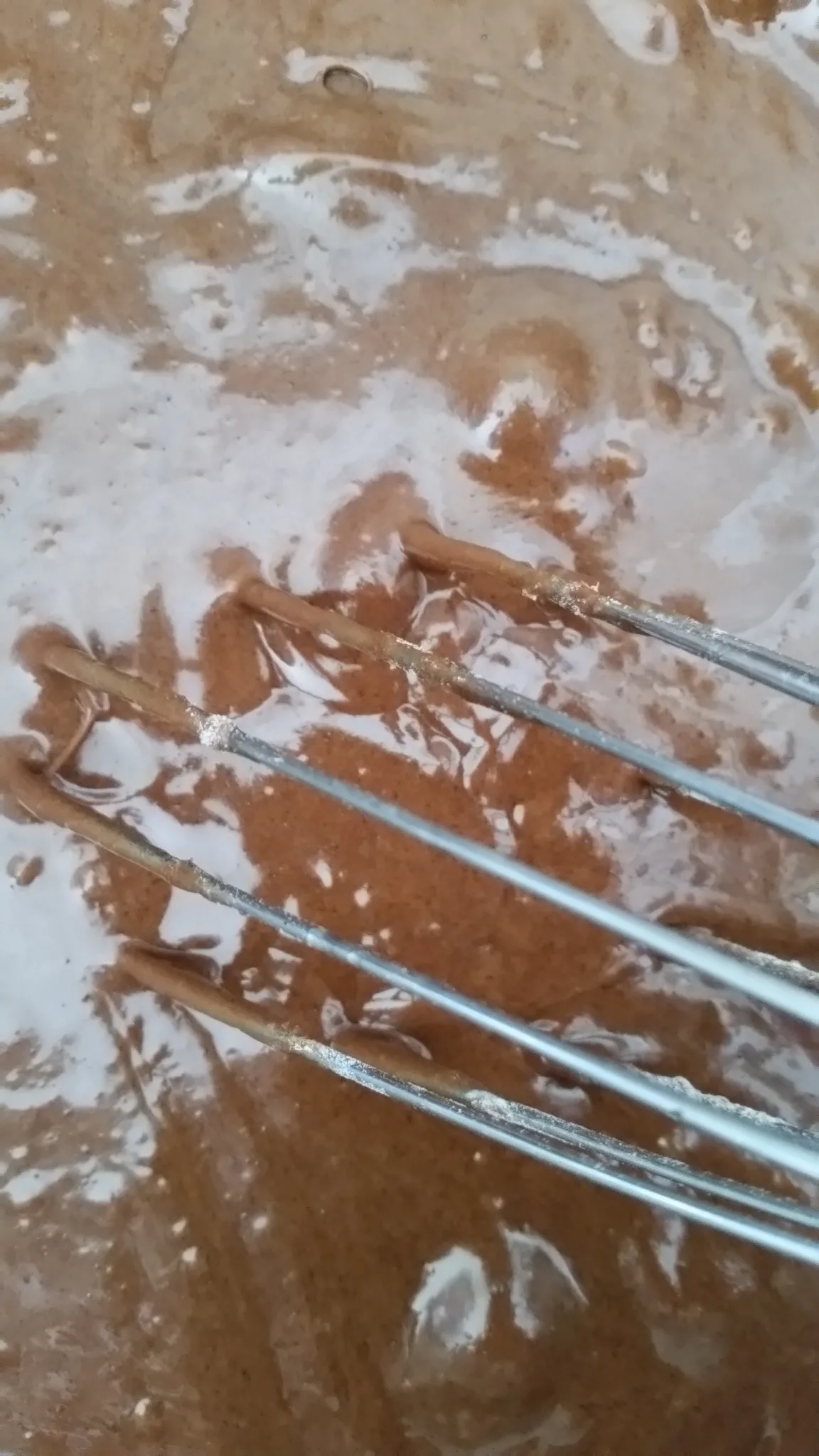 Top with cheesecake filling add cherries, bake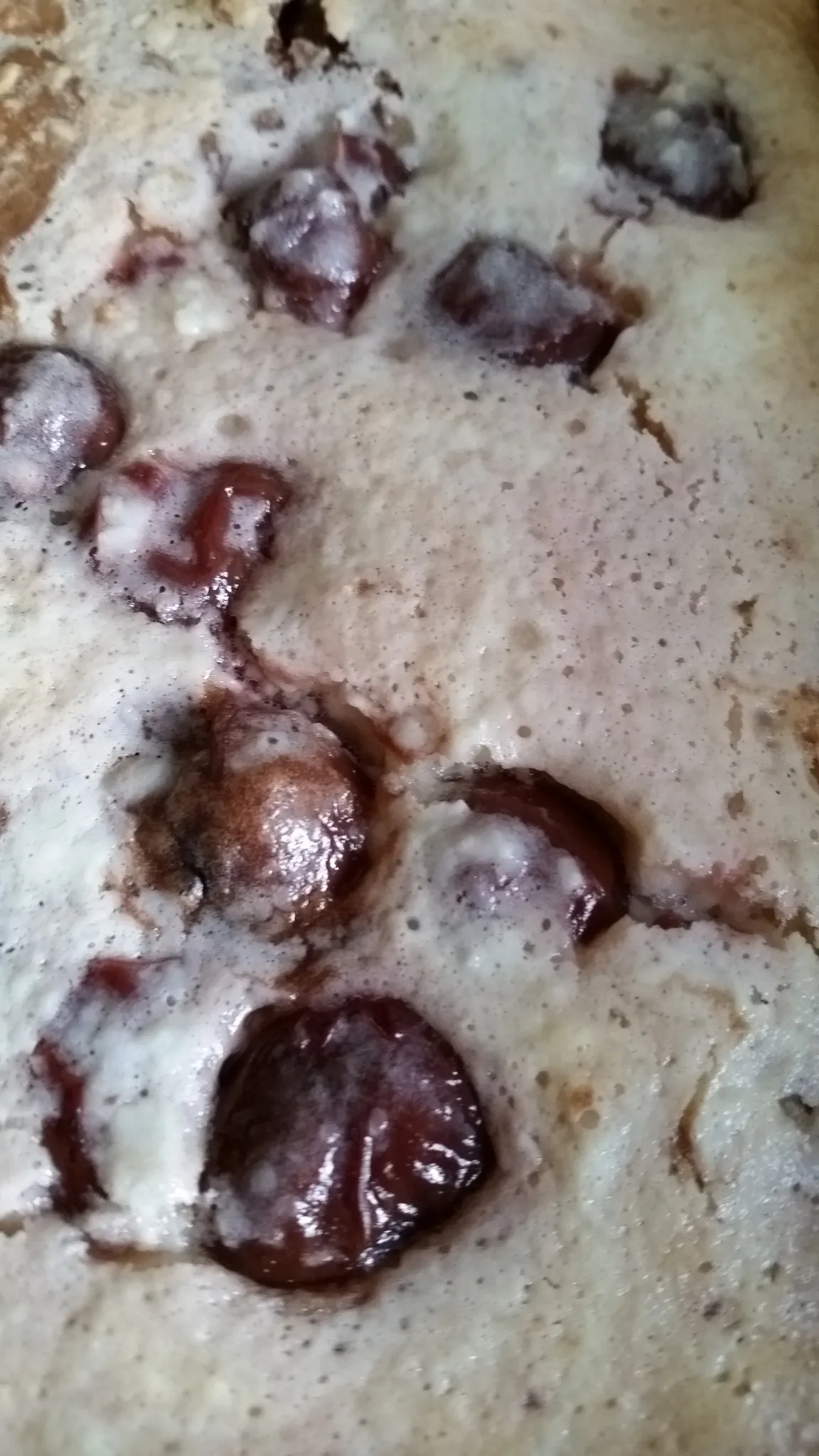 Let cool, add more cherries on top. Refrigerate and cut into bars.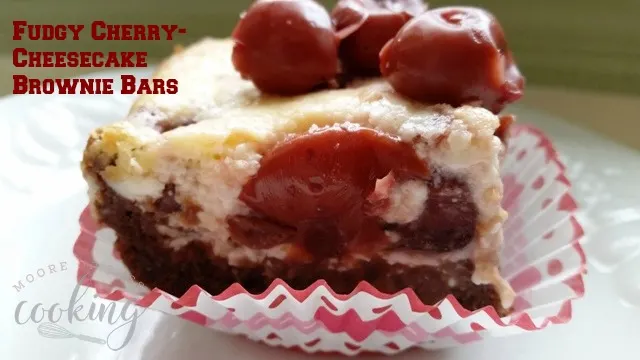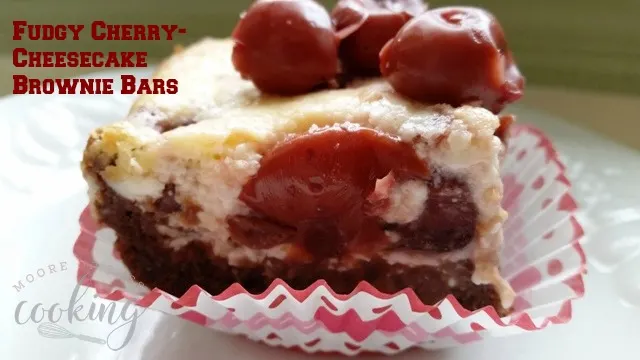 Yield:

24
Fudgy Cherry-Cheesecake Brownie Bars
Wonderful fudgy brownie base with a fluffy cheesecake center filled with cherries on top
Ingredients
Topping:
2 (8 ounce) packages cream cheese
1⁄2 cup sugar
1 large egg
1 teaspoon vanilla extract
Brownie:
1 cup unsalted butter
6 ounces Divine Bittersweet Baking Bar ( unsweetened )
2 cups sugar
3⁄4 teaspoon vanilla
3⁄4 teaspoon salt
4 large eggs
1 1⁄4 cups all-purpose flour
2 ( 14.5 oz ) cans Organic Montmorency Cherries ( Pitted Tart Cherries in water ), drained
Instructions
Heat oven to 350°.
Line a 13 x 9" baking pan with foil, letting ends extend over sides.
Spray foil with PAM nonstick cooking spray.
Topping: Beat together all topping ingredients in medium mixing bowl until blended and smooth. Set aside.
Brownie: In a large microwave safe mixing bowl, melt butter and chocolate using med power -- for about 2 minutes---check every 45 seconds and stir. (Can also do in a saucepan over low heat.) Heat until chocolate is melted and smooth -- stir to make a smooth mixture.
With whisk, mix in sugar, vanilla and salt into melted chocolate mixture.
Add eggs, one at a time, stirring briskly after each egg, until well-blended.
Stir in flour.
Spoon brownie mixture into prepared baking pan.
Scatter heaping Tablespoons of topping mixture on top of brownie mixture. Next, scatter Tablespoons of cherries over top. Run tip of a knife through topping and cherries to create a marbleized look.
Bake at 350 for 45-50 minutes or until brownie edges begin to pull away from sides and edges of cream cheese are slightly brown. Center will be jiggly when shaken even when dessert bars are done.
Cool in pan on wire rack. When cooled, place in refrigerator for at least 4 hours before cutting.
After chilling, simply lift out by using the foil that lines the pan. Place on cutting board and cut into squares, and place into individual Valentine cupcake liners.
Valentine's day means sharing the love!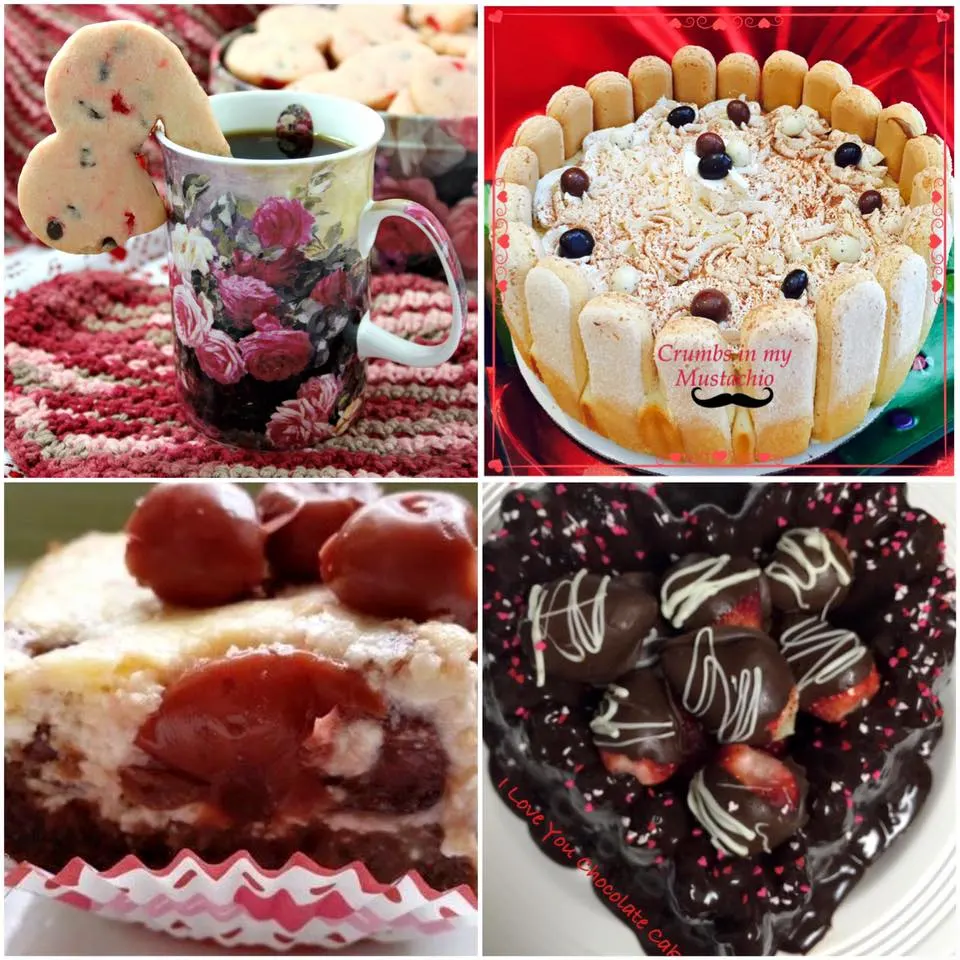 I am sharing the love with some of my favorite food bloggers!
Crumbs in My Mustachio~ Tiramisu Cheesecake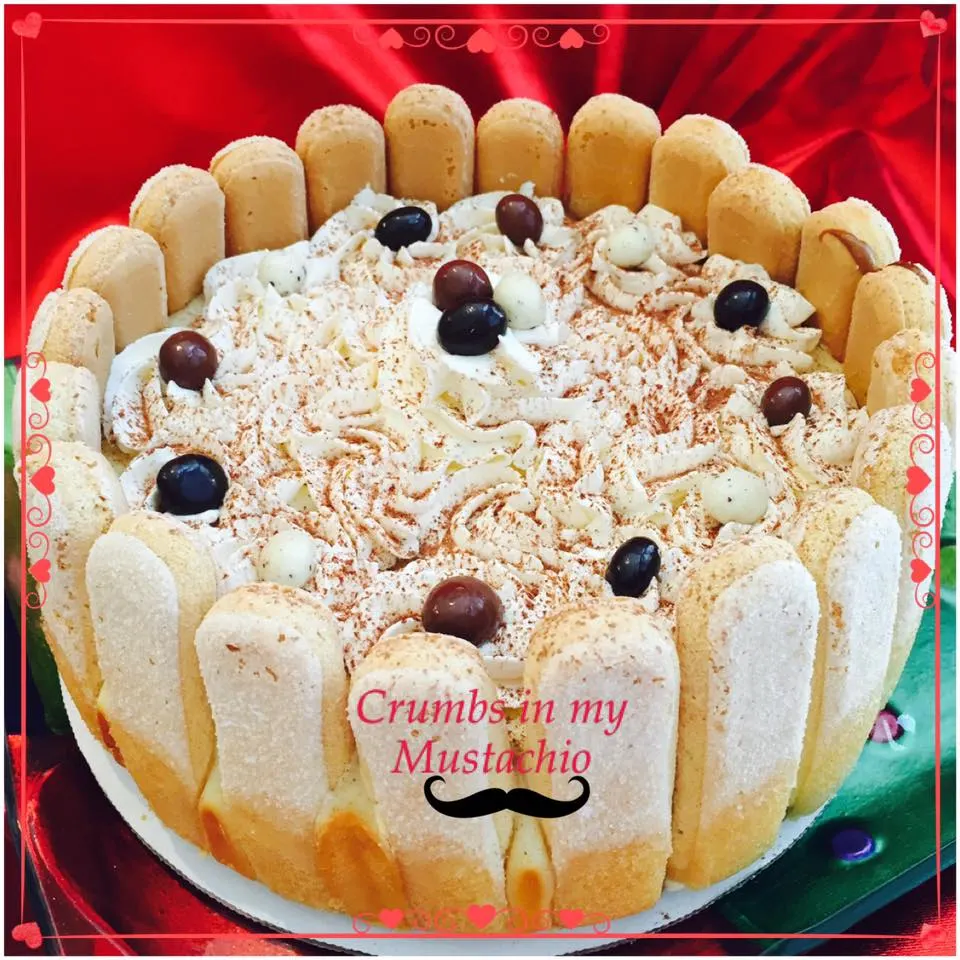 Tampa Cake Girl~ I love You Chocolate Cake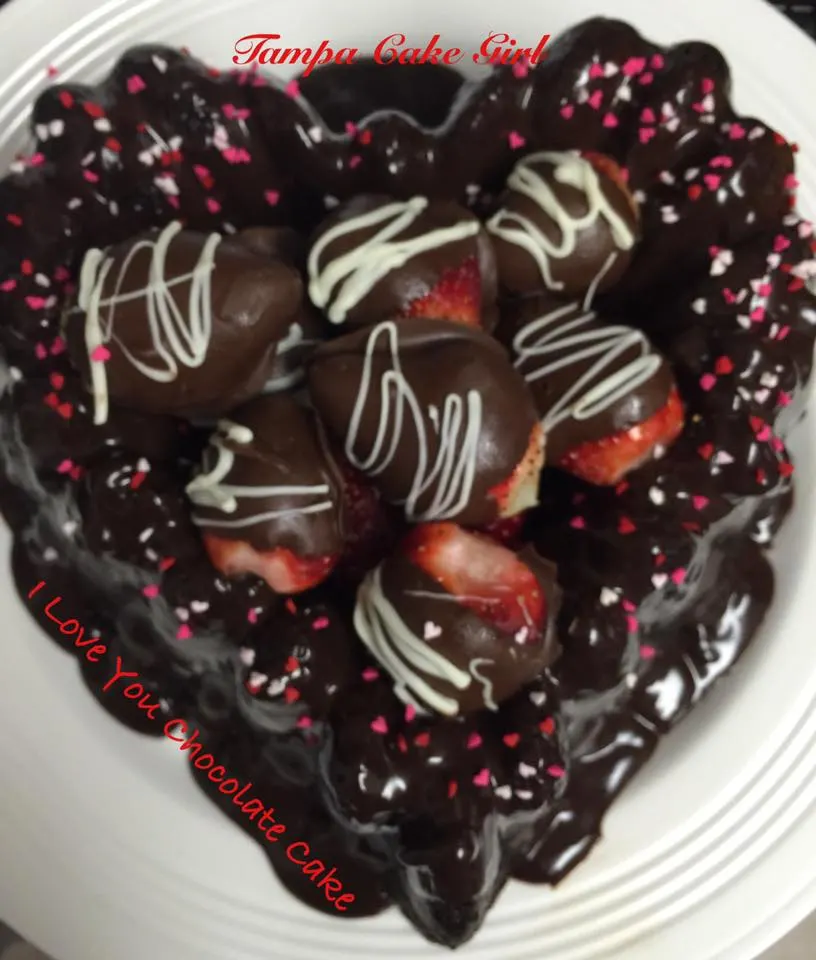 The Rowdy Baker ~ Cherry Chocolate Chip Cookies