This really is the best apple cake. The kind of cake that you want to sneak nibbles from and know your diet is doomed if you keep it in the house, especially since your kids are at college and not home to save you from yourself.
It's so moist and cinnamon-y and that cream cheese frosting is just to die for. I brought half the cake to our neighbors house, they could share it with 6 people.
My waistline loves them! It was a hit! Then guess what? My kids came home for the day and of course I sent them off with apple cake! They couldn't believe how delicious it was and were raving about it.
Of course I received extra hugs and kisses for being such a great Mom bestowing baked goods to my starving College Kids!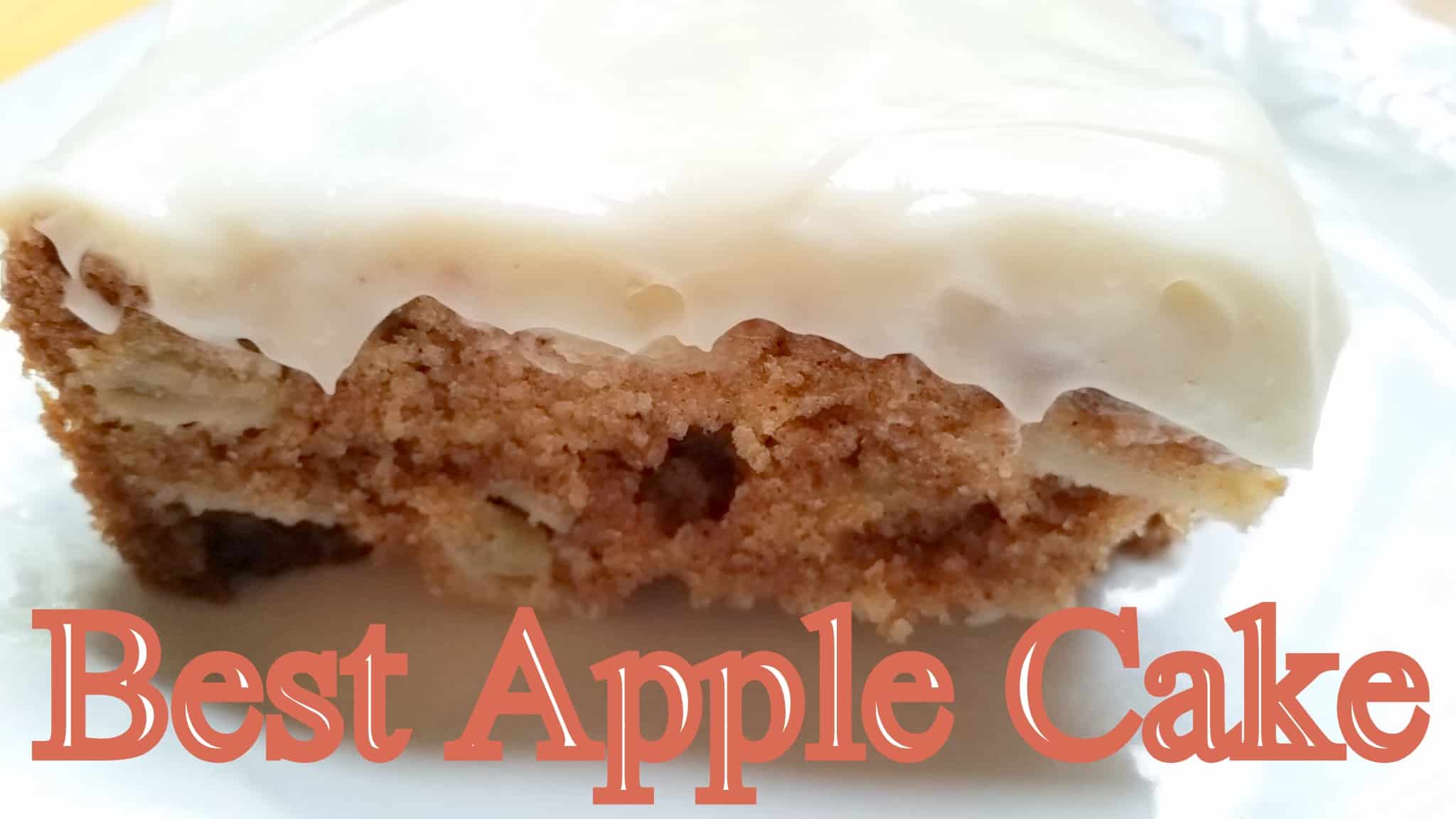 …