This really is the best apple cake. The kind of cake that you want to sneak nibbles from and know your diet is doomed if you keep it in the house, especially since your kids are at college and not home to save you from yourself.
It's so moist and cinnamon-y and that cream cheese frosting is just to die for. I brought half the cake to our neighbors house, they could share it with 6 people.
My waistline loves them! It was a hit! Then guess what? My kids came home for the day and of course I sent them off with apple cake! They couldn't believe how delicious it was and were raving about it.
Of course I received extra hugs and kisses for being such a great Mom bestowing baked goods to my starving College Kids!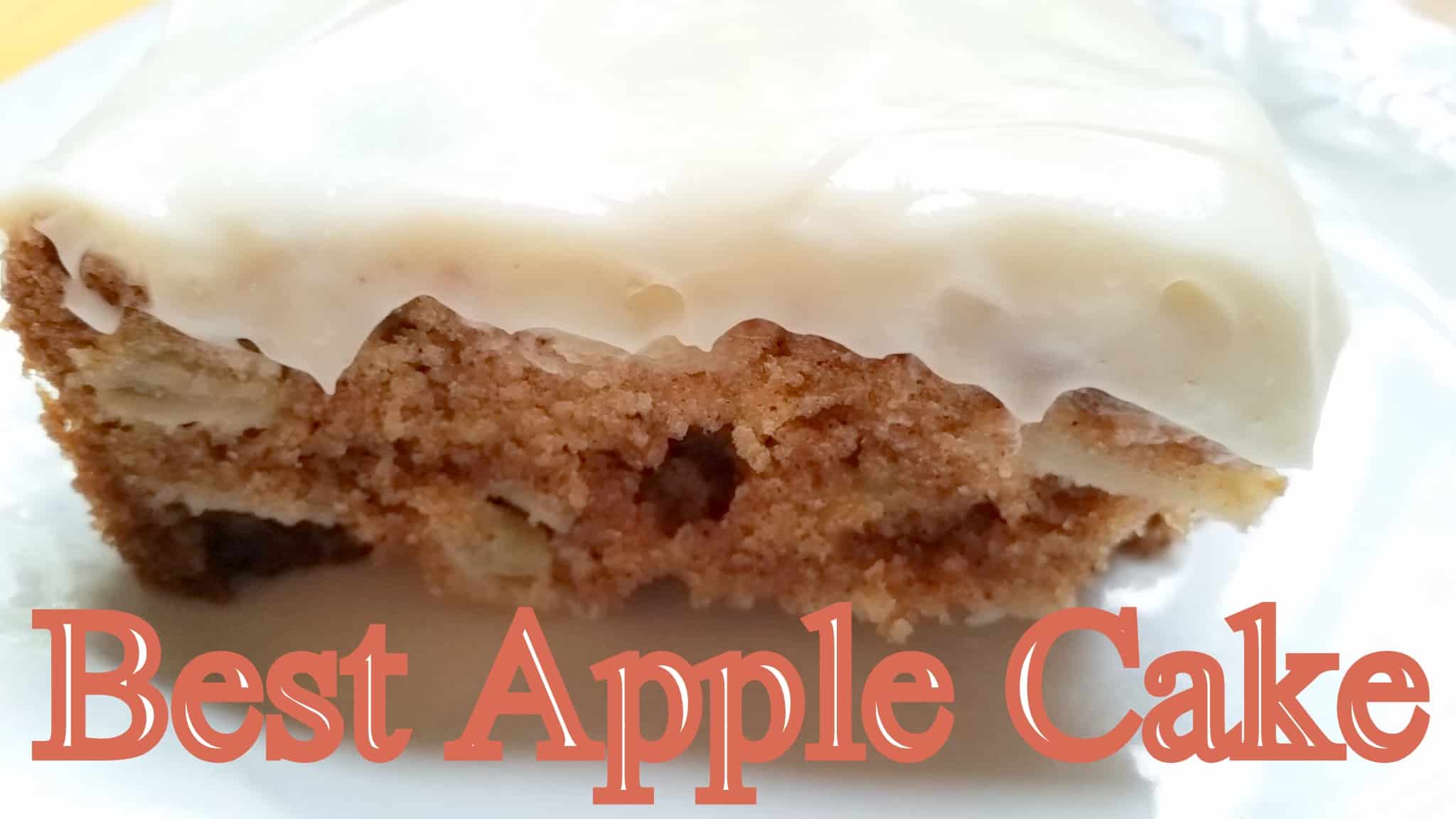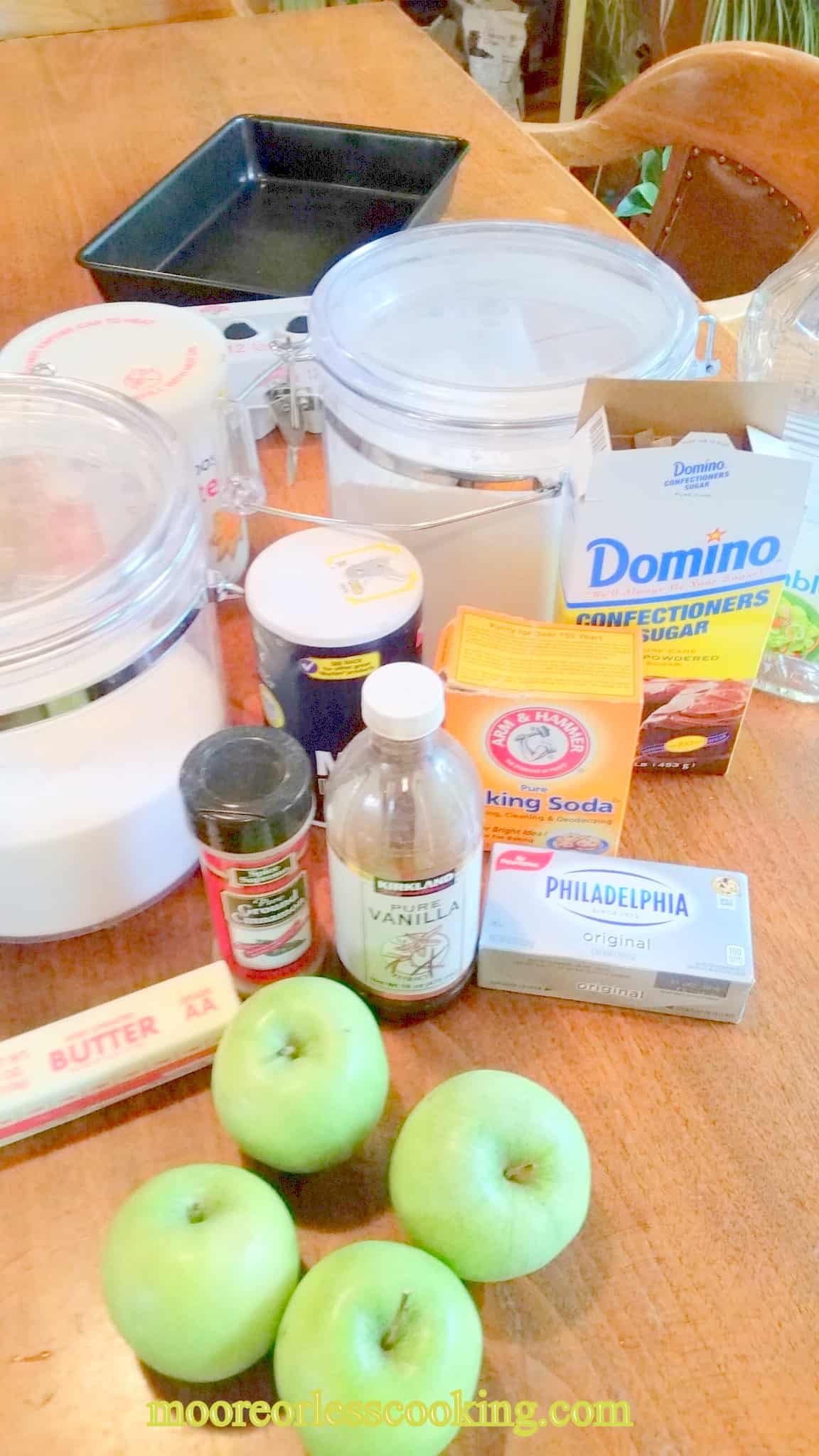 All of the ingredients that you will need.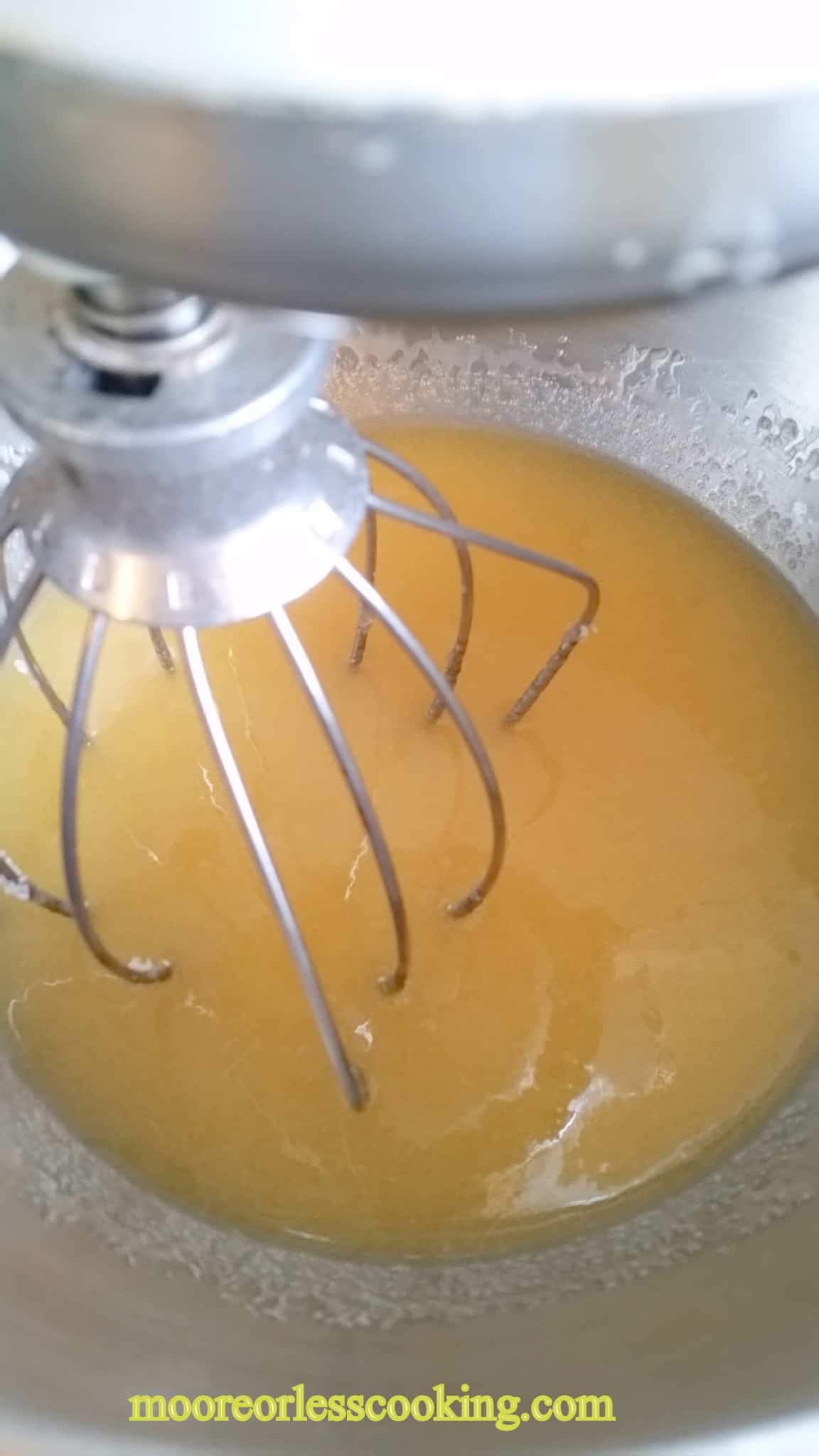 Add Vegetable Oil to eggs in a mixer and beat until foamy. Add sugar and Vanilla together than add to egg mixture.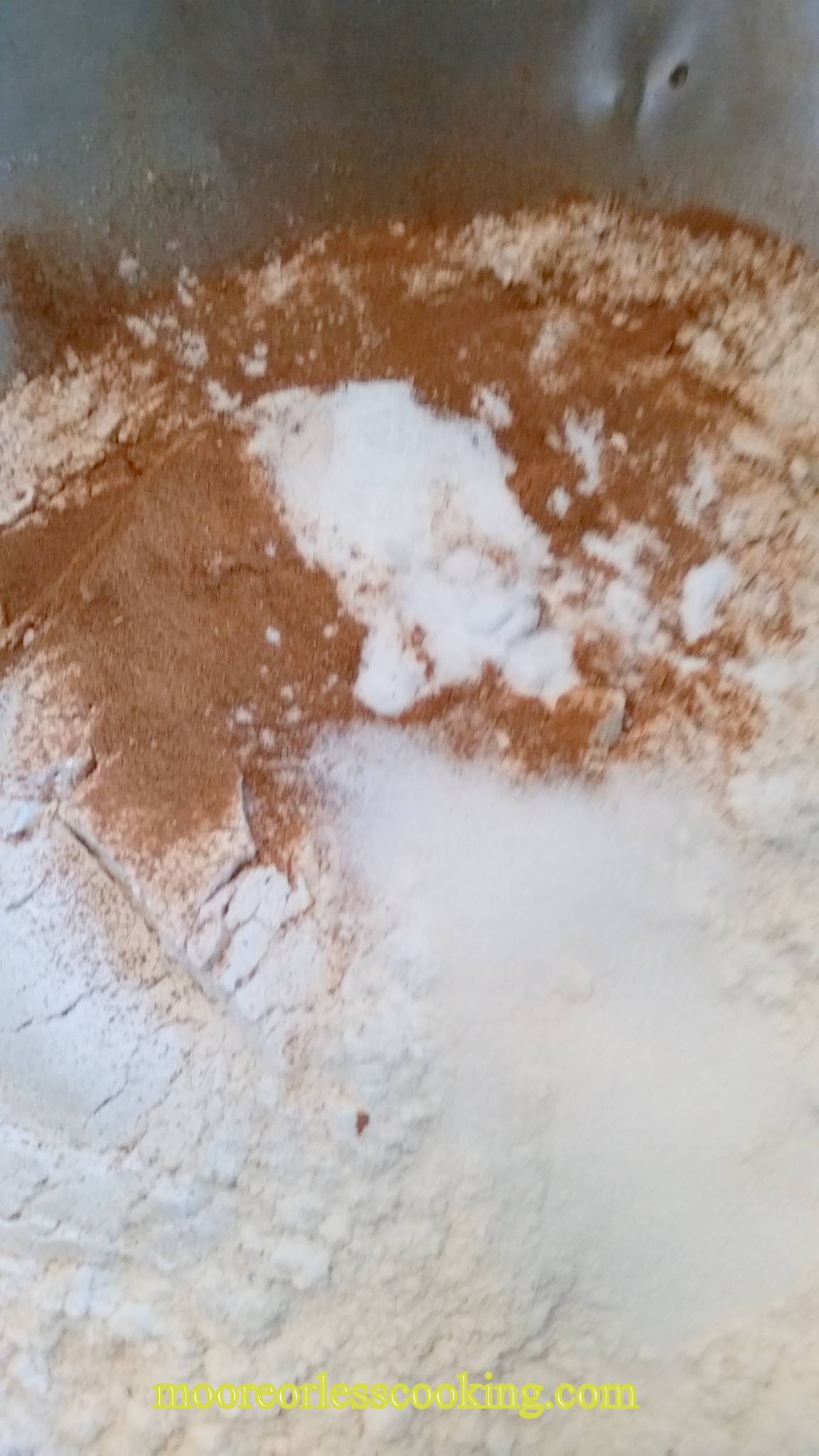 Mix together flour, cinnamon, salt, and baking soda. Add to mixture.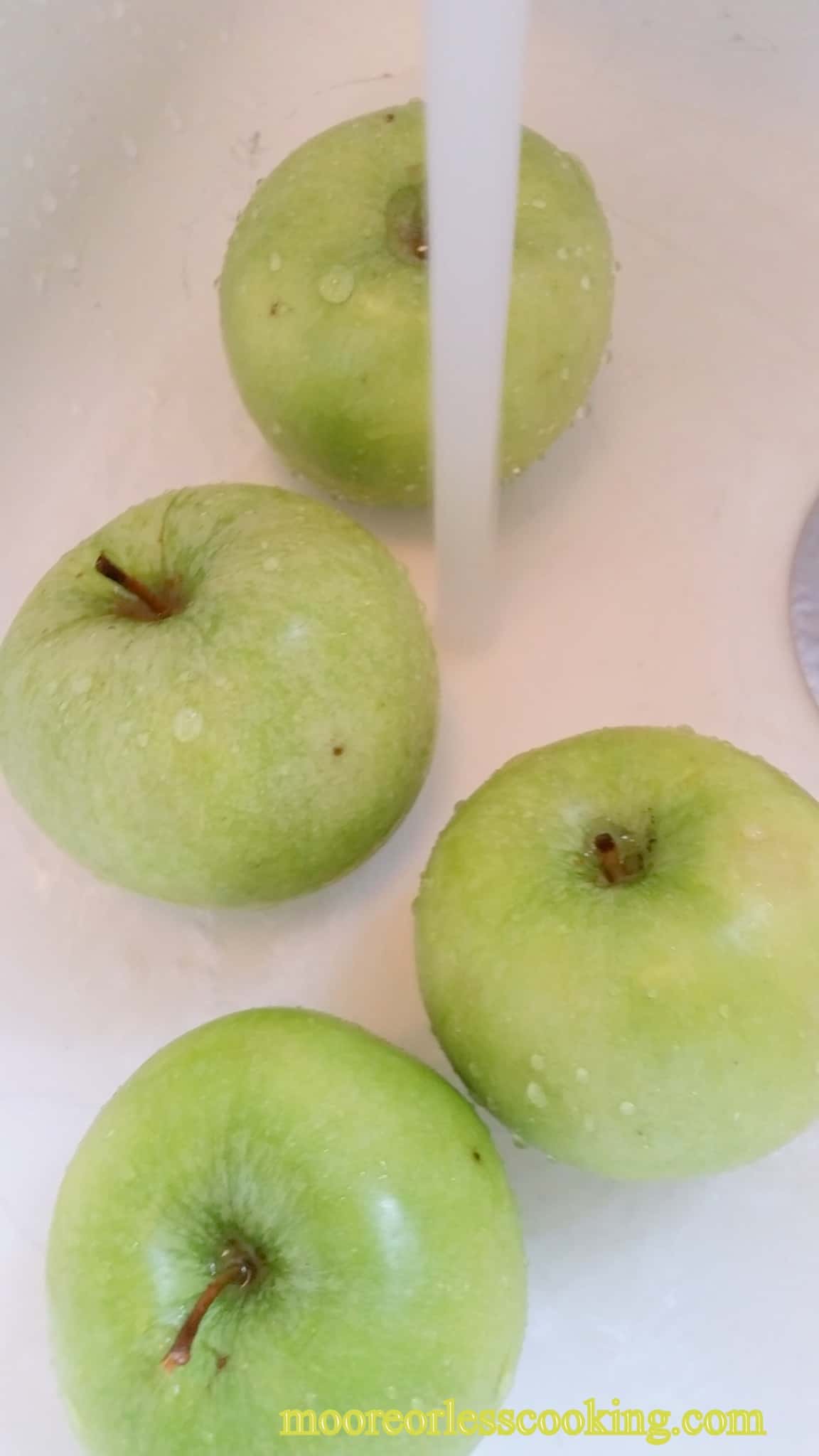 Wash, peel, core, slice apples thinly.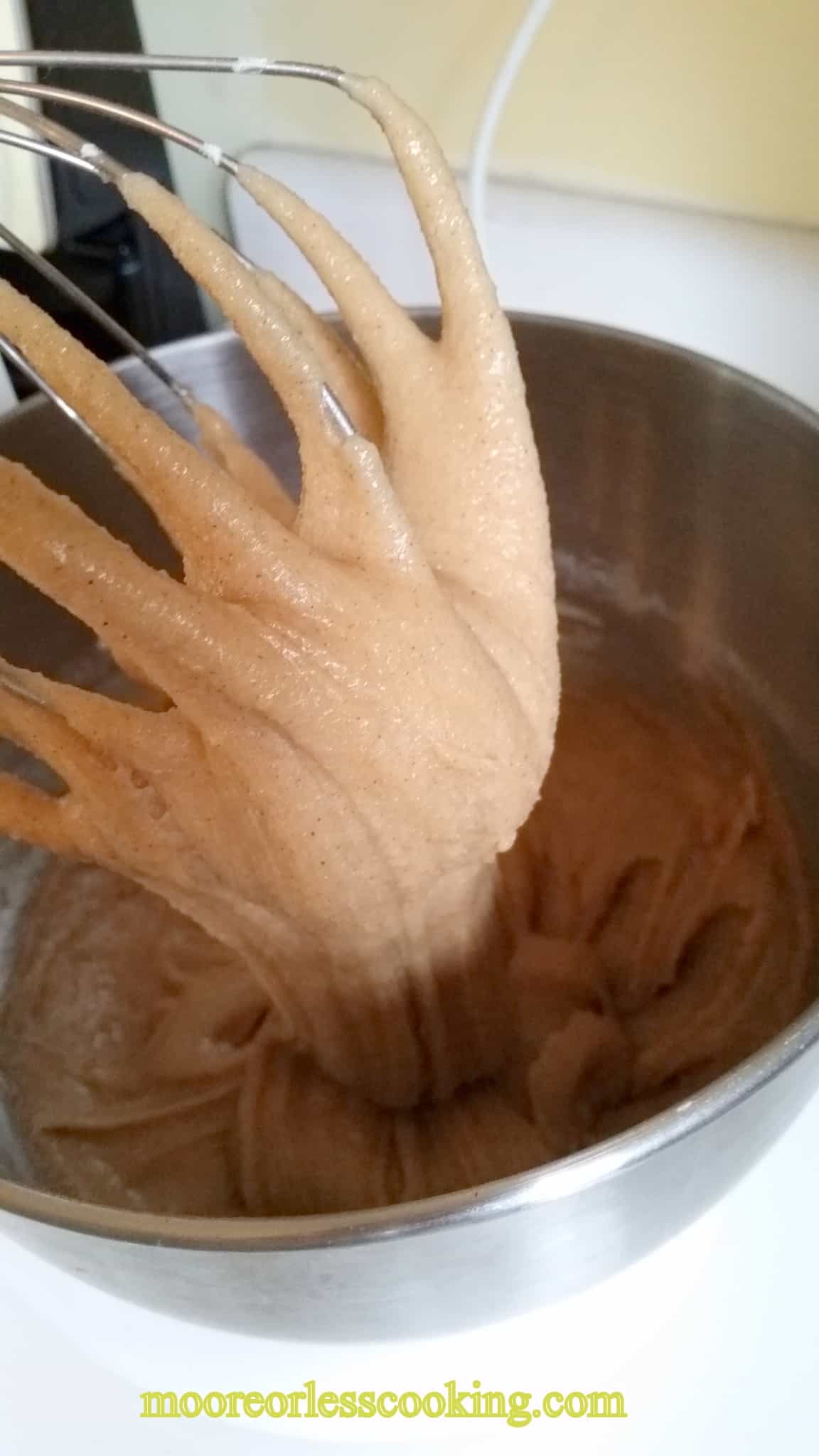 Cake batter will be very thick.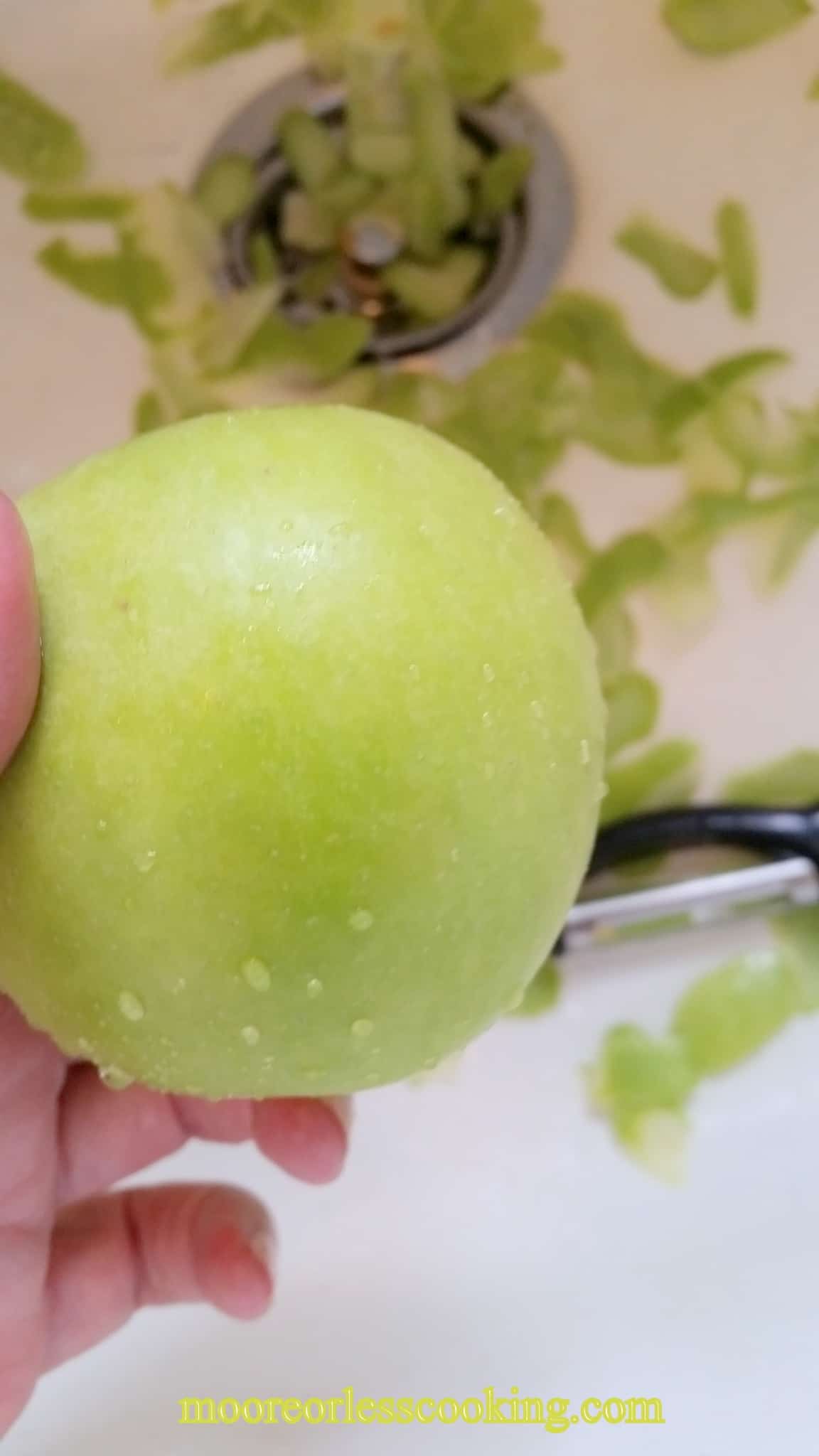 Get the apples ready.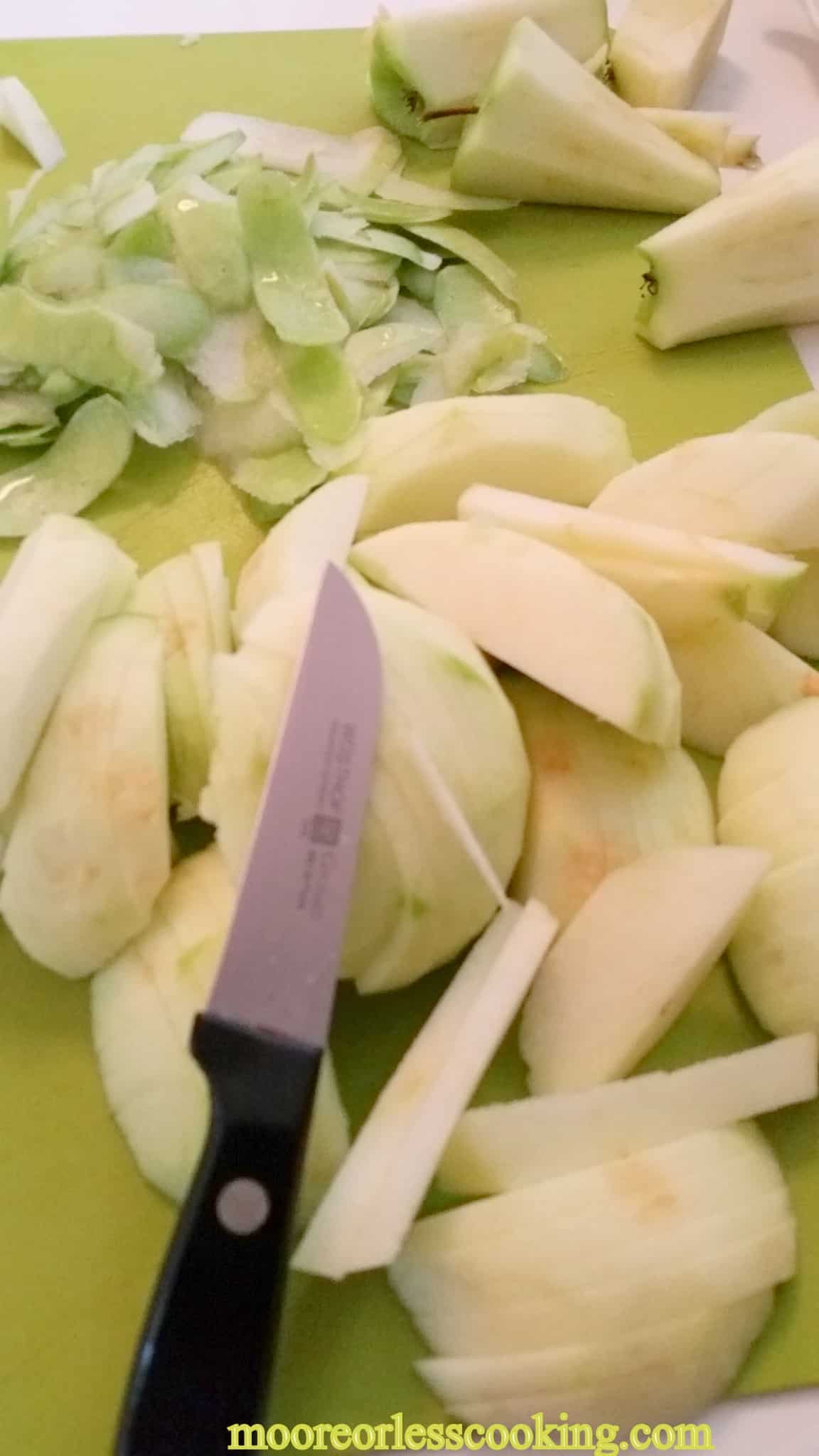 Slice apples thinly.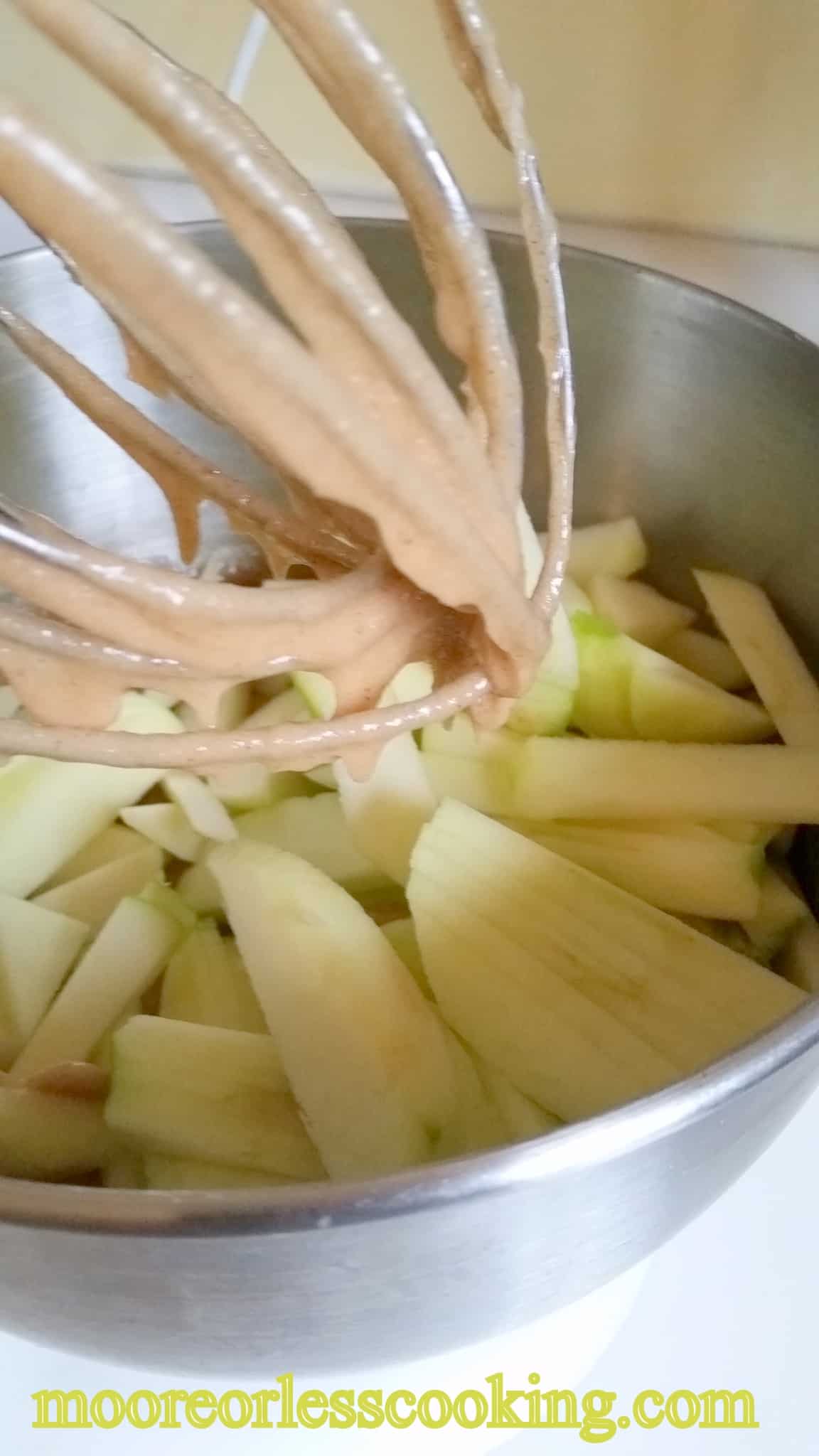 Fold apples into batter with a spatula or large spoon.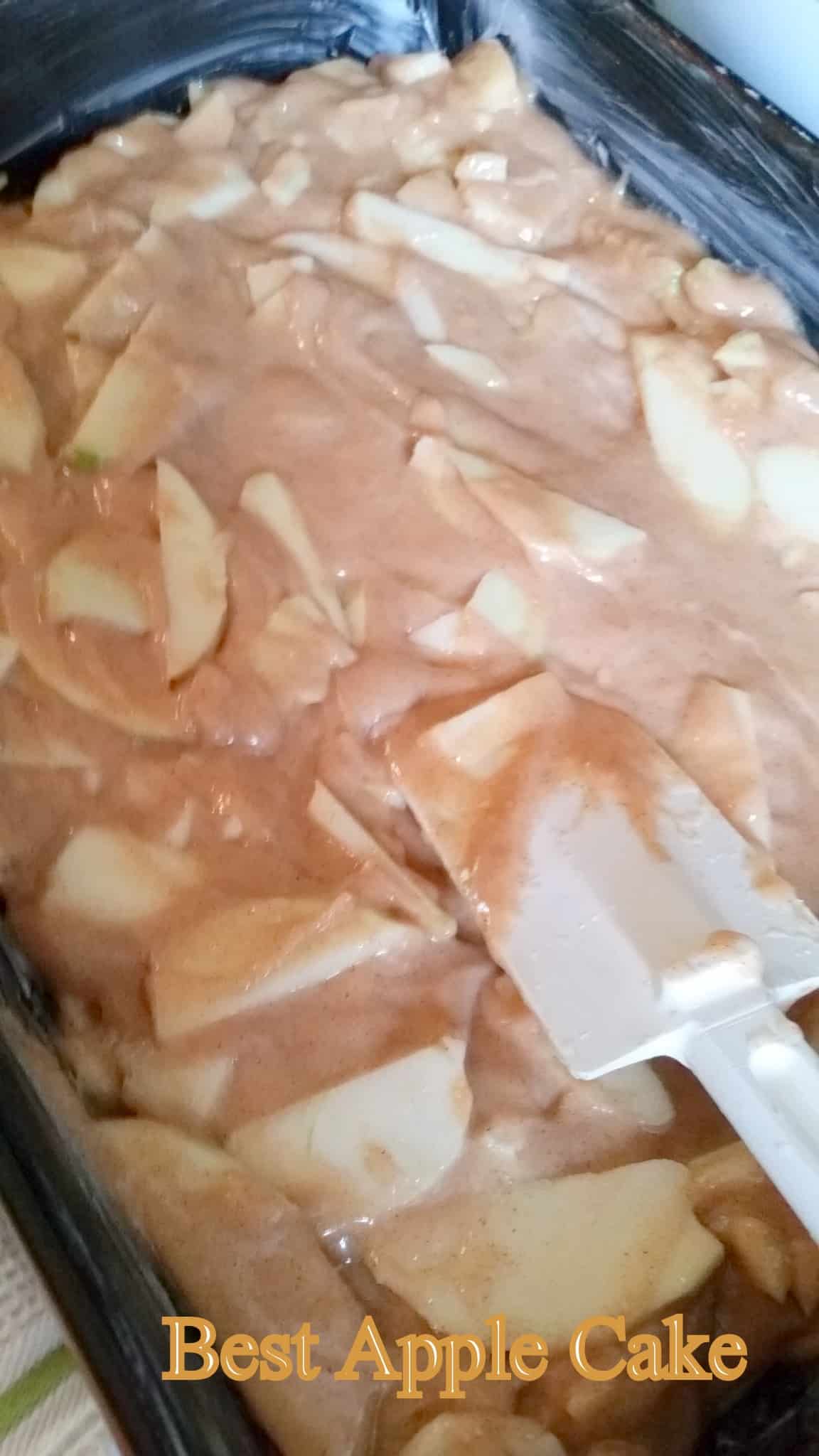 Pour Batter into greased 9 x 13 inch baking pan.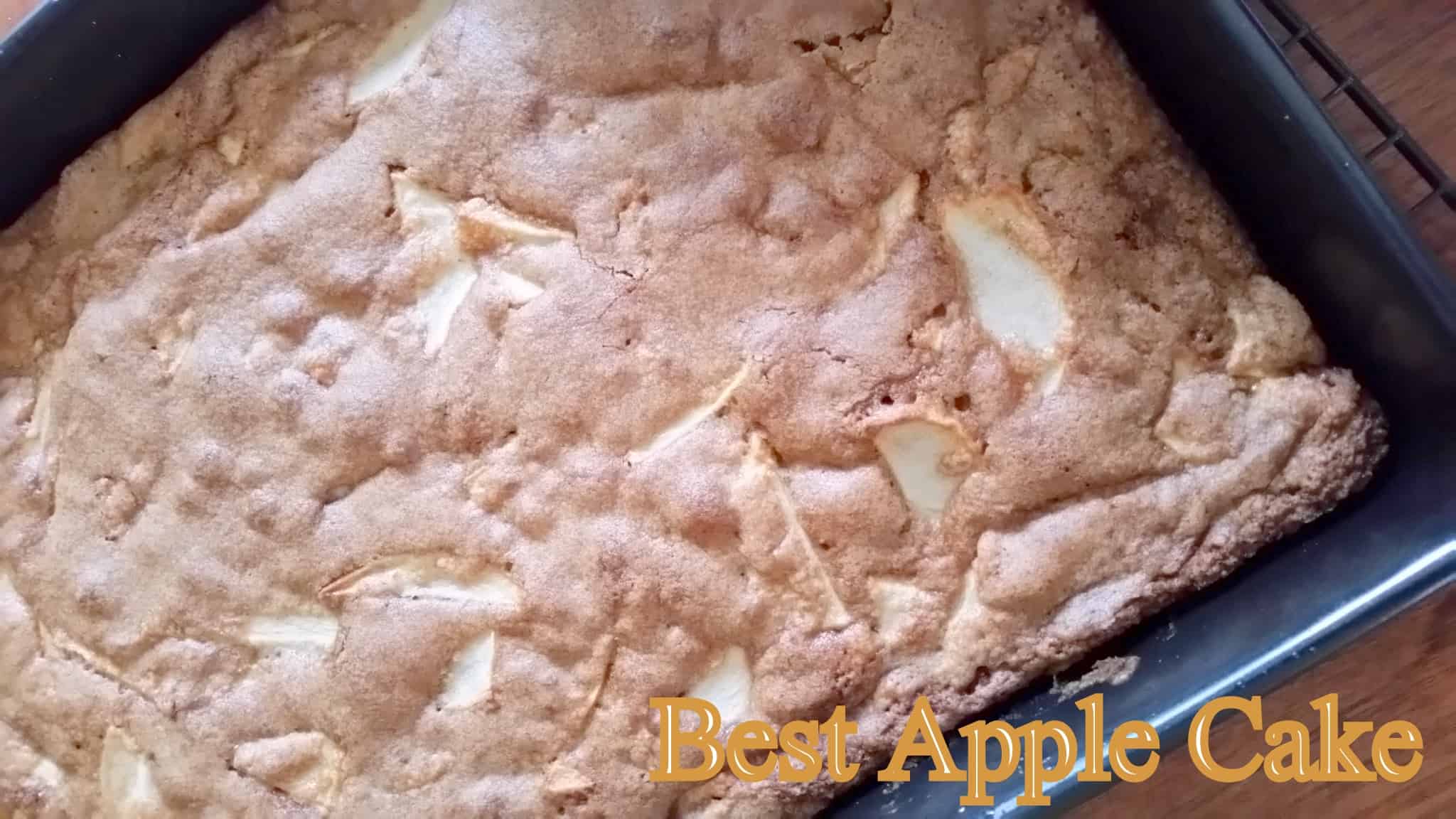 Bake for 40-50 minutes, until golden brown and sides come away from pan. Using a toothpick, check to see that no batter sticks and comes out clean.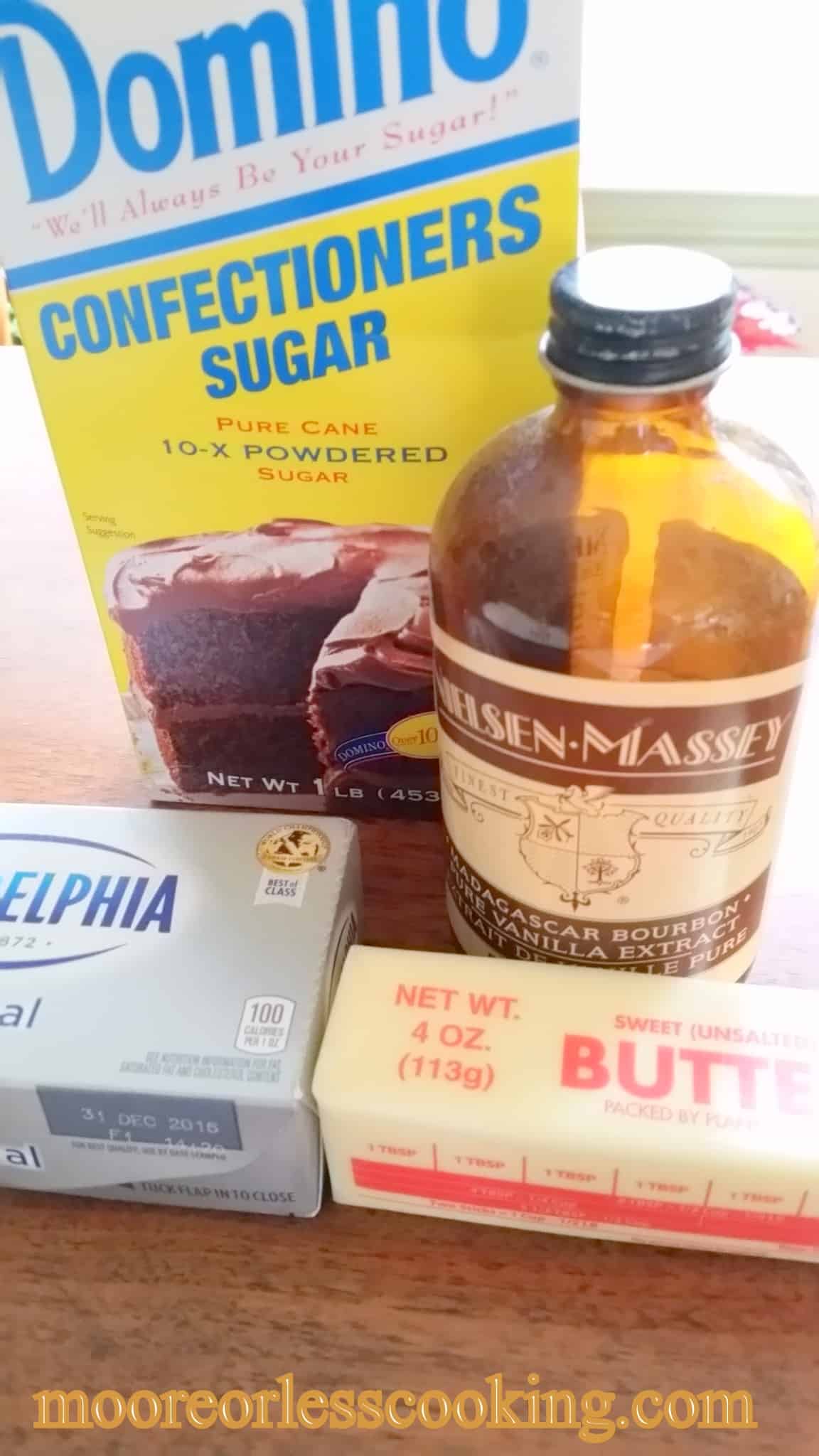 Cream Cheese Frosting ingredients.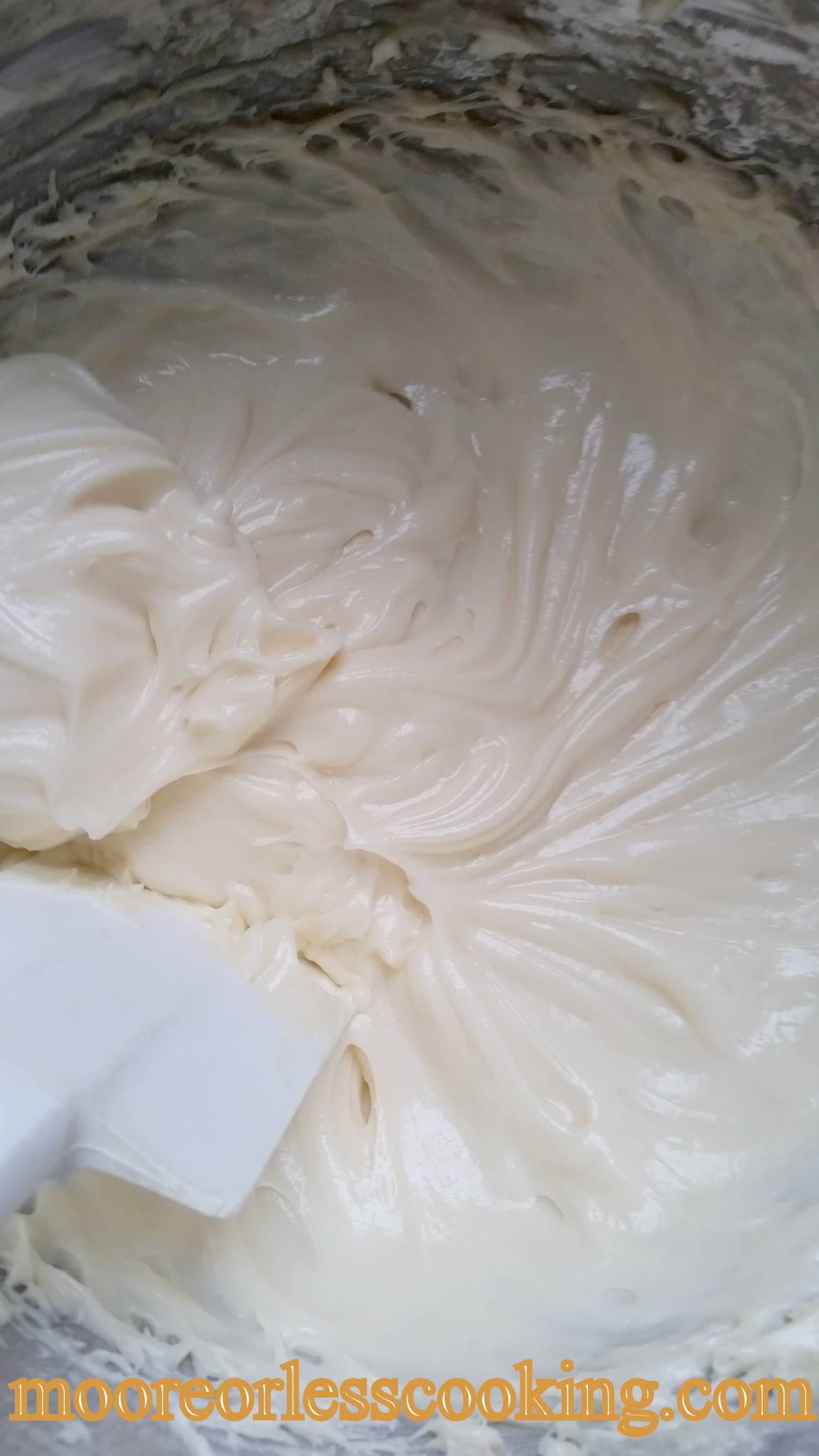 Mix all frosting ingredients together until smooth.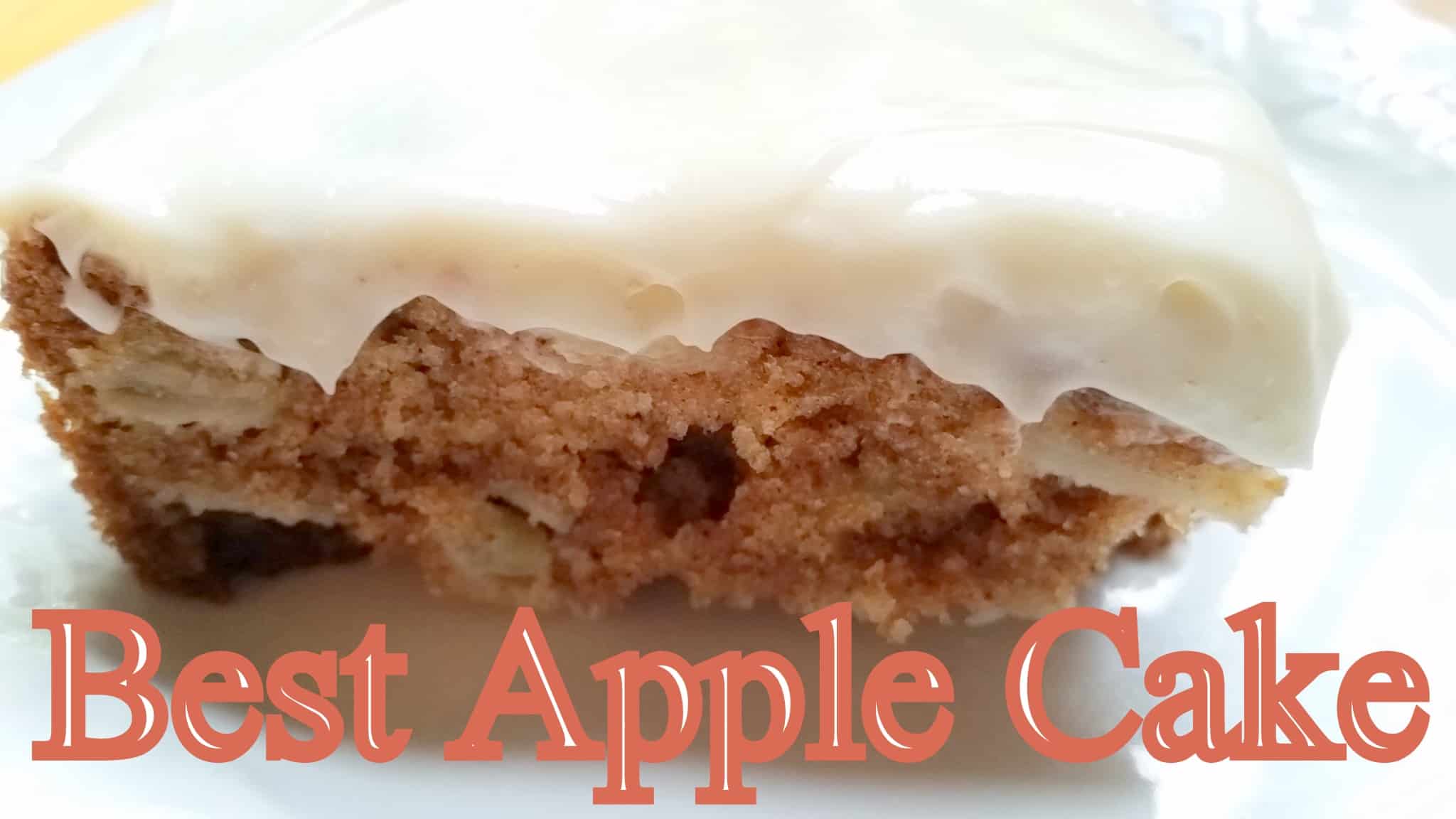 Delicious and moist Best Apple Cake!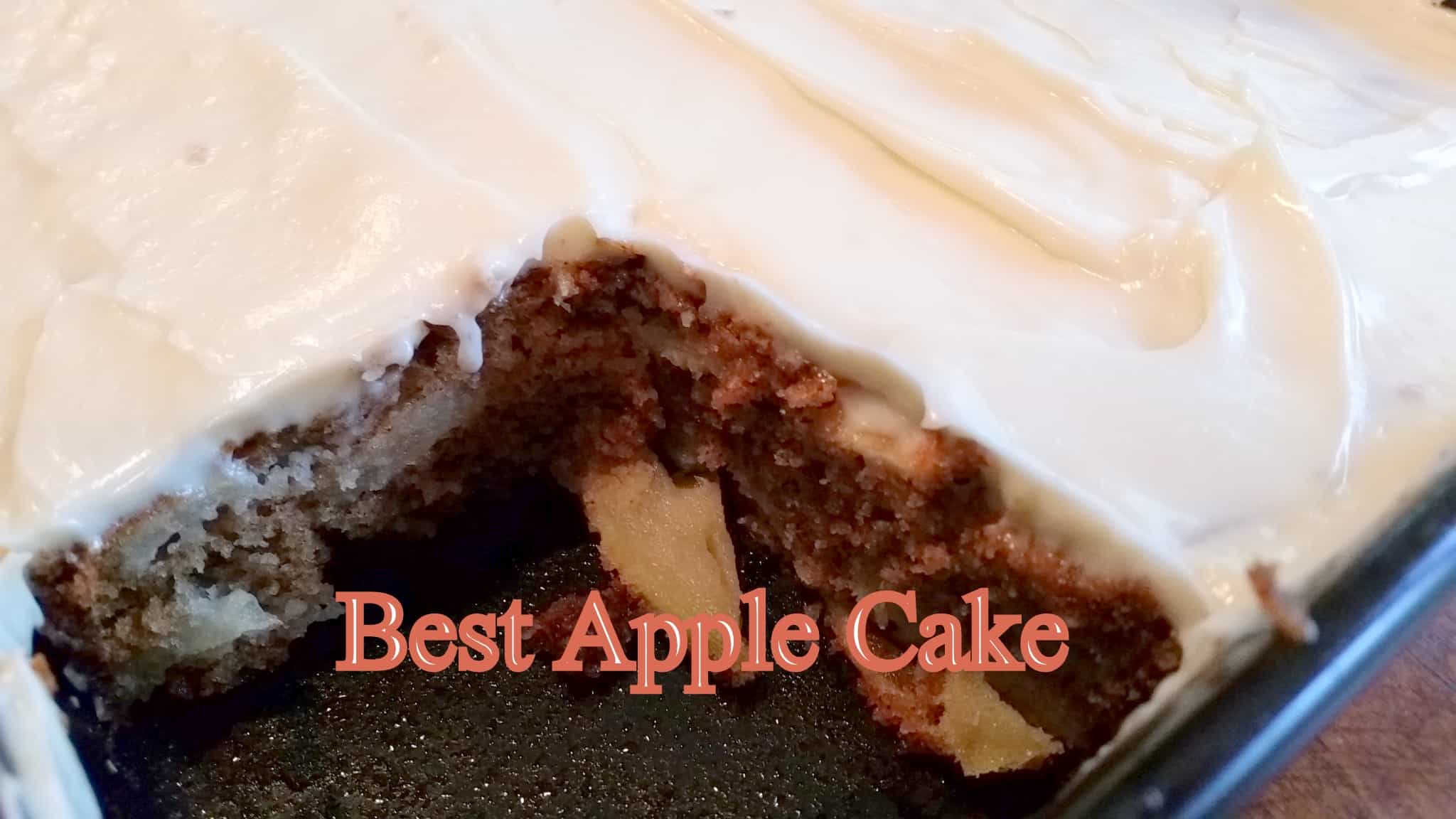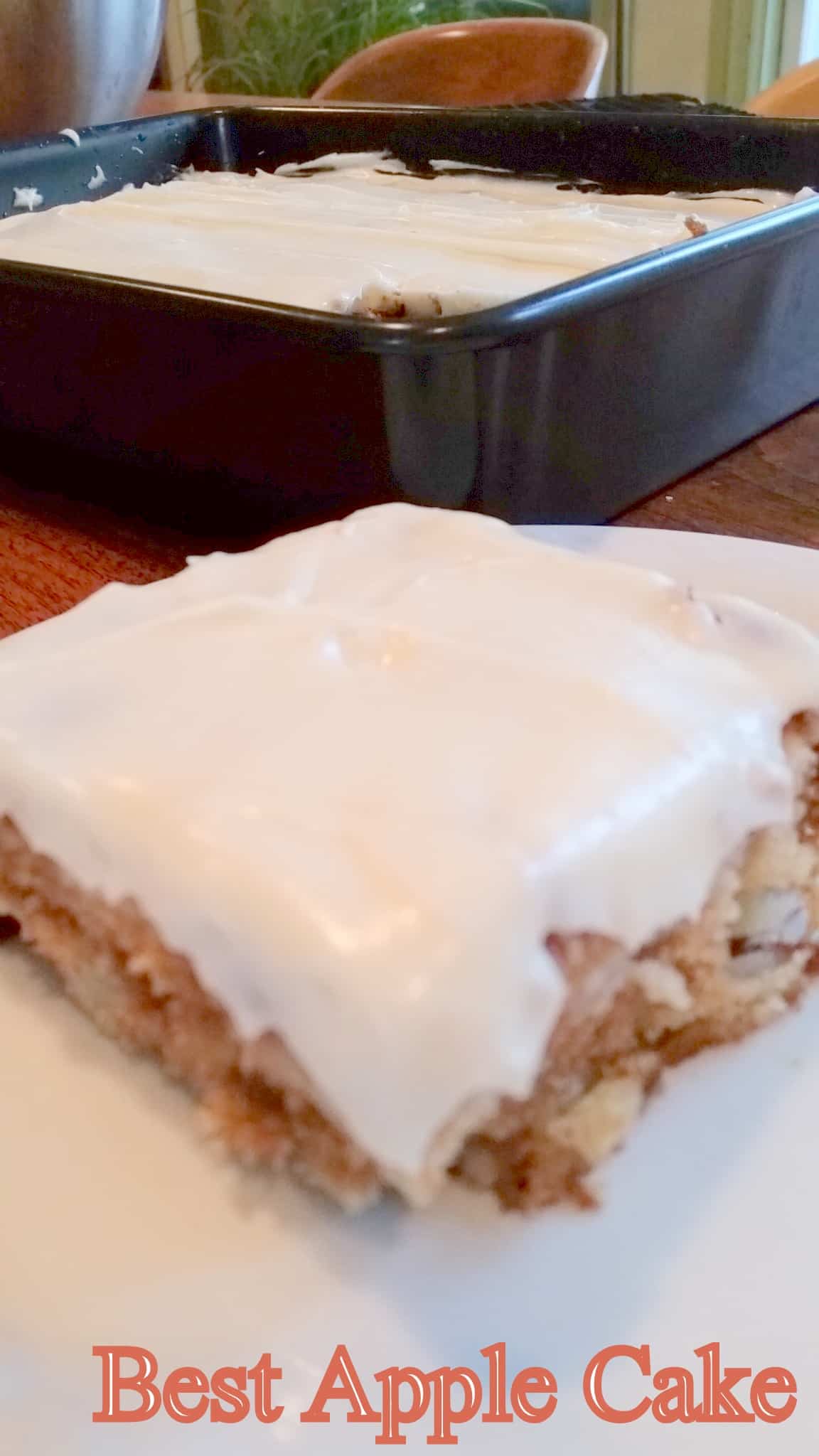 PIN IT FOR LATER:

Please remember to SHARE on FACEBOOK
and PIN IT!
Please Watch my VIDEO!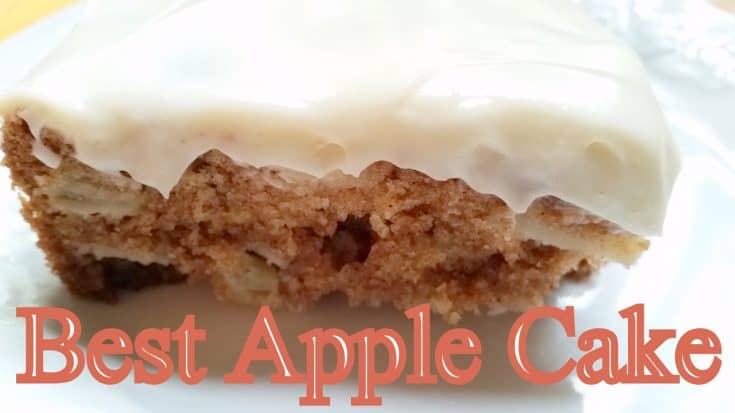 Yield:

1 cake
BEST APPLE CAKE
The Best Apple Cake. Moist and so flavorful. Topped with a rich Cream Cheese Frosting!
Ingredients
2 large eggs
1 cup veg oil (beat with eggs until foamy), add
1-3/4 cup white sugar
1 tsp vanilla (mix together), then add:
2 cups flour
2 tsp cinnamon
1 tsp salt
1 tsp baking soda (mix all together) add:
4 cups thinly peeled and sliced apples (about 4 – I use Granny Smith)
Frosting:
1 - 8oz pkg cream cheese, softened
3 TBL melted butter
1 tsp vanilla
1-1/2 cups powdered sugar
Instructions
Preheat oven to 350 degrees; grease and flour a 9 x 13 baking dish.
Add vegetable oil to eggs in mixer and beat until foamy.
Add the sugar and vanilla and mix.
Add the flour, cinnamon, salt and baking soda.
Mix together.
Add thinly sliced apples by folding in with a spatula.
The batter will be very thick.
Bake for 40-50 minutes.
Frosting:
Mix ingredients until smooth.
Nettie Moore is the cook, baker, photographer, and designer behind Moore or Less Cooking Food Blog. Nettie is a self- trained cook and baker. She loves creating easy recipes that don't call for a lot of unknown ingredients. Nettie's Blueberry Skillet Cake has been featured in Taste Of Home Magazine and her Peach Raspberry Pie has won awards! She was born and raised in Southern California and now lives with her artist husband. Follow Nettie on her blog, Moore or Less Cooking, or on FACEBOOK | TWITTER | GOOGLE+ | PINTEREST | BLOGLOVIN |INSTAGRAM|YOUTUBE