Our yard sale was a huge success, hubs lifted and carried treasures from before we met 20 years ago, three days of set up.
The man who never gets rid of anything ( some call it hoarding) was on a mission, to make his wife happy and clear out the garage and basement.
I promised the kids that I would turn the garage into a game room, with a ping-pong table and pool table, a fun hang out. So out went the doors and shutters and jacuzzi, and so much more!
I knew a treat was needed for all of this hard work. Since it was too early for Pina Colada's, Tropical Pineapple Coconut Bars would be just the ticket.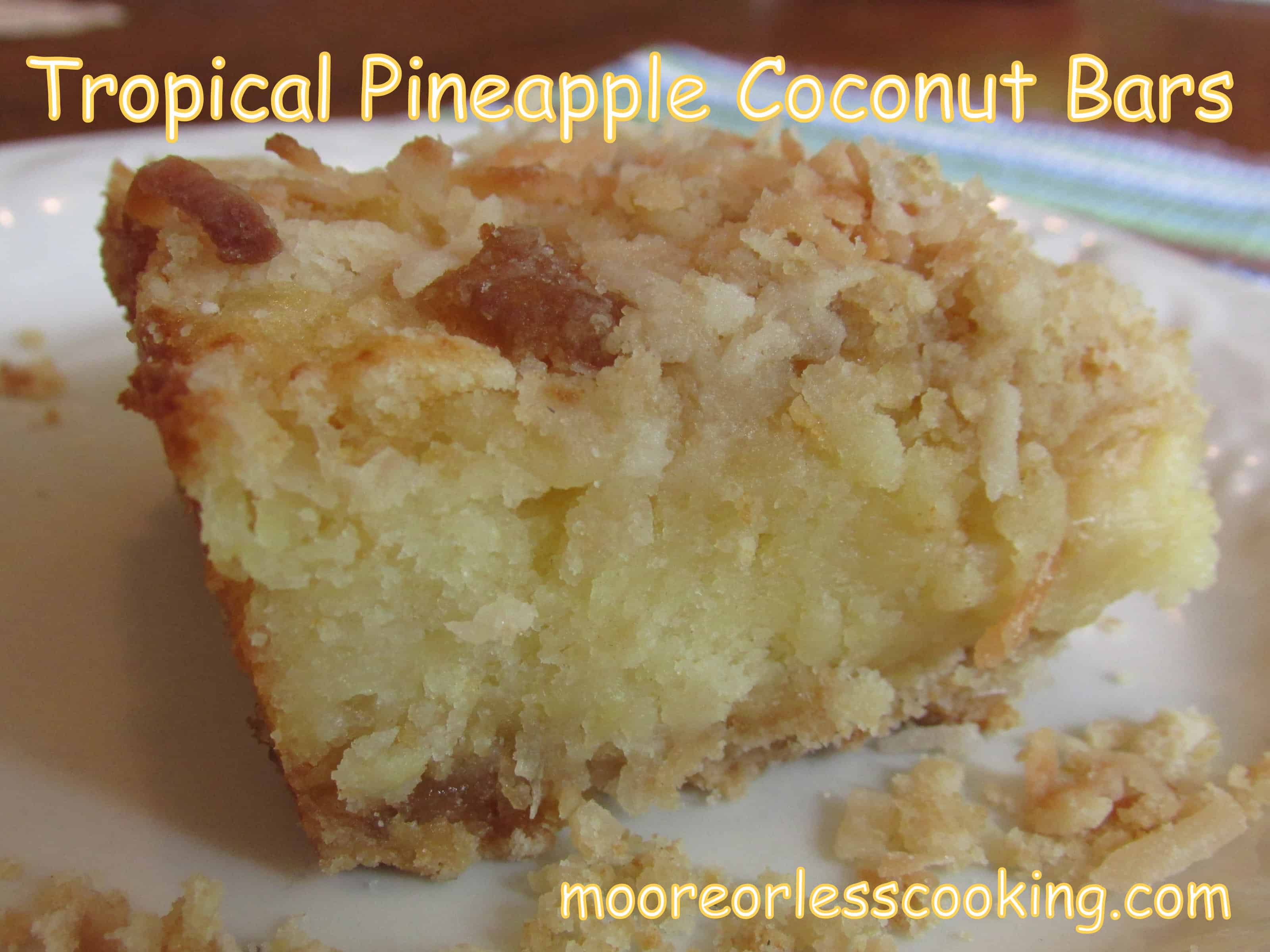 I love the delicious combination of toasted coconut and juicy pineapple. Together with a shortbread crust, these bars are wonderful.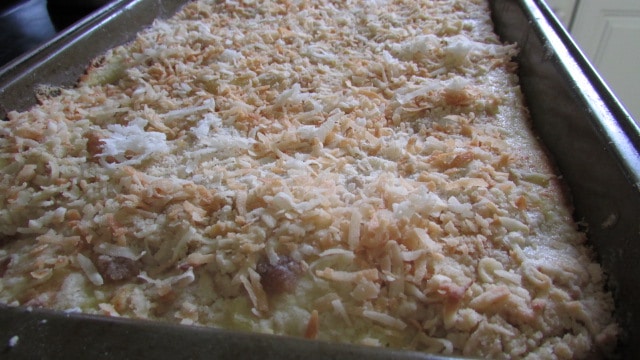 We are already fundraising for Project Graduation 2015, so I had my helpers cut and wrap each bar for our Big Bake Sale! Good Luck Class of 2015!!
PIN IT: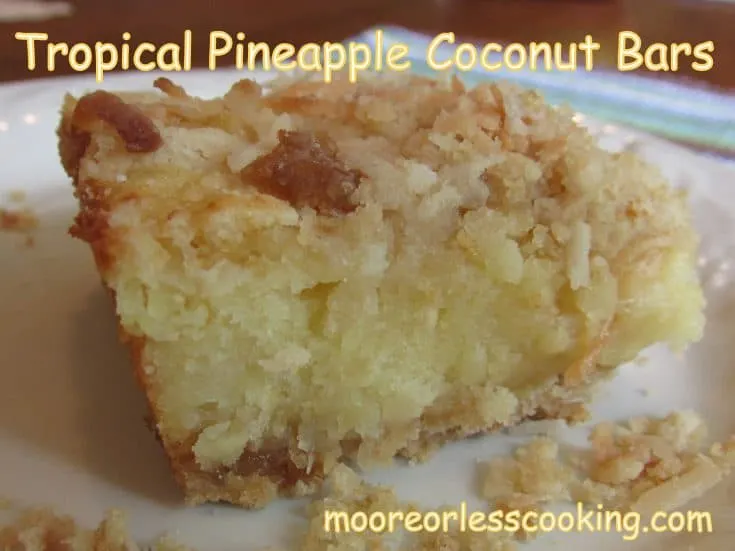 Yield:

12
Tropical Pineapple Coconut Bars
Ingredients
3 1/2 c. all purpose flour, divided
1 c. sweetened flaked coconut
1 c. firmly packed brown sugar
1 tsp. baking soda
1 c. butter, divided
1 c. sugar
3 large eggs
1 (20 oz.) can crushed pineapple, drained well
Garnish: toasted flaked coconut~ Don't forget!
Instructions
Preheat oven to 350.
Lightly grease a 13 x 9 inch baking pan.
In a large bowl, combine 2 1/2 cup flour, coconut, brown sugar and baking soda.
Using a pastry blender or two knives, cut in 1/2 cup of butter until mixture is crumbly.
Reserve 1 cup crumb mixture for topping.
Press remaining crumb mixture evenly into bottom of prepared pan.
Bake for 10 minutes.
In a medium bowl, beat remaining 1/2 cup butter and sugar at medium speed with an electric mixture until creamy.
Add eggs one at a time, beating well after each addition.
Gradually beat in remaining 1 cup flour.
Stir in pineapple.
Spread mixture over baked layer.
Sprinkle evenly with remaining crumb mixture.
Bake for 25 minutes, or until a wooden pick inserted comes out clean.
Add the toasted coconut to the top and allow to cool before cutting into squares.
Looking for more delicious bar recipes?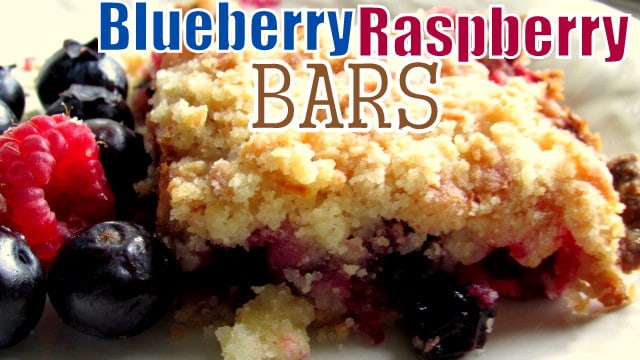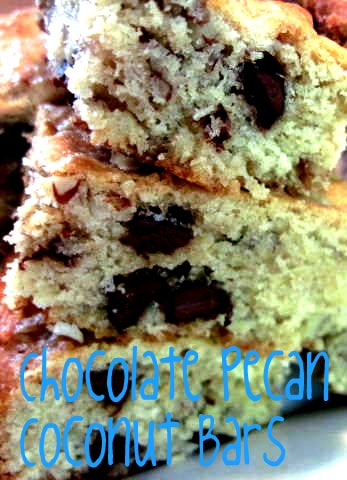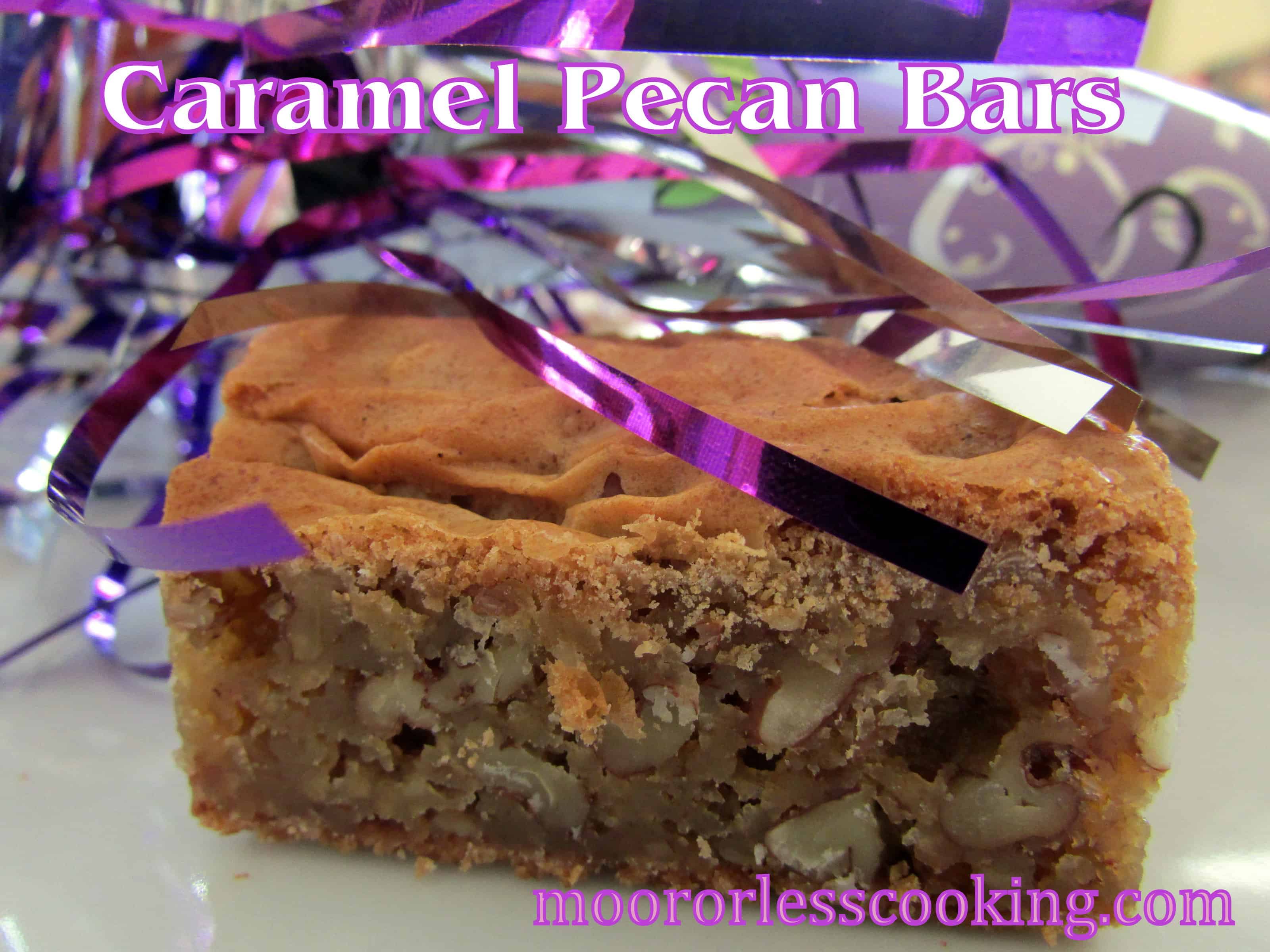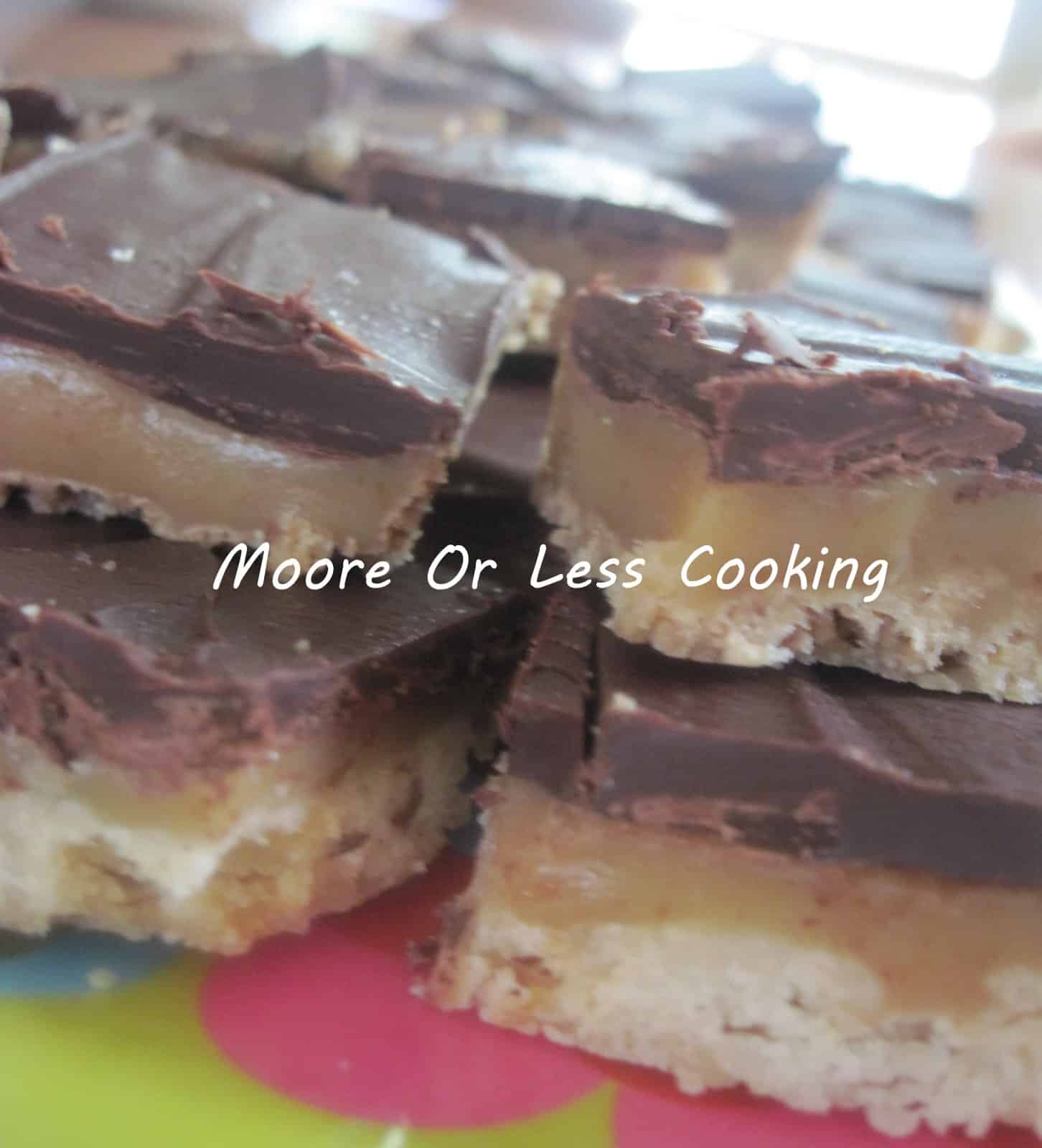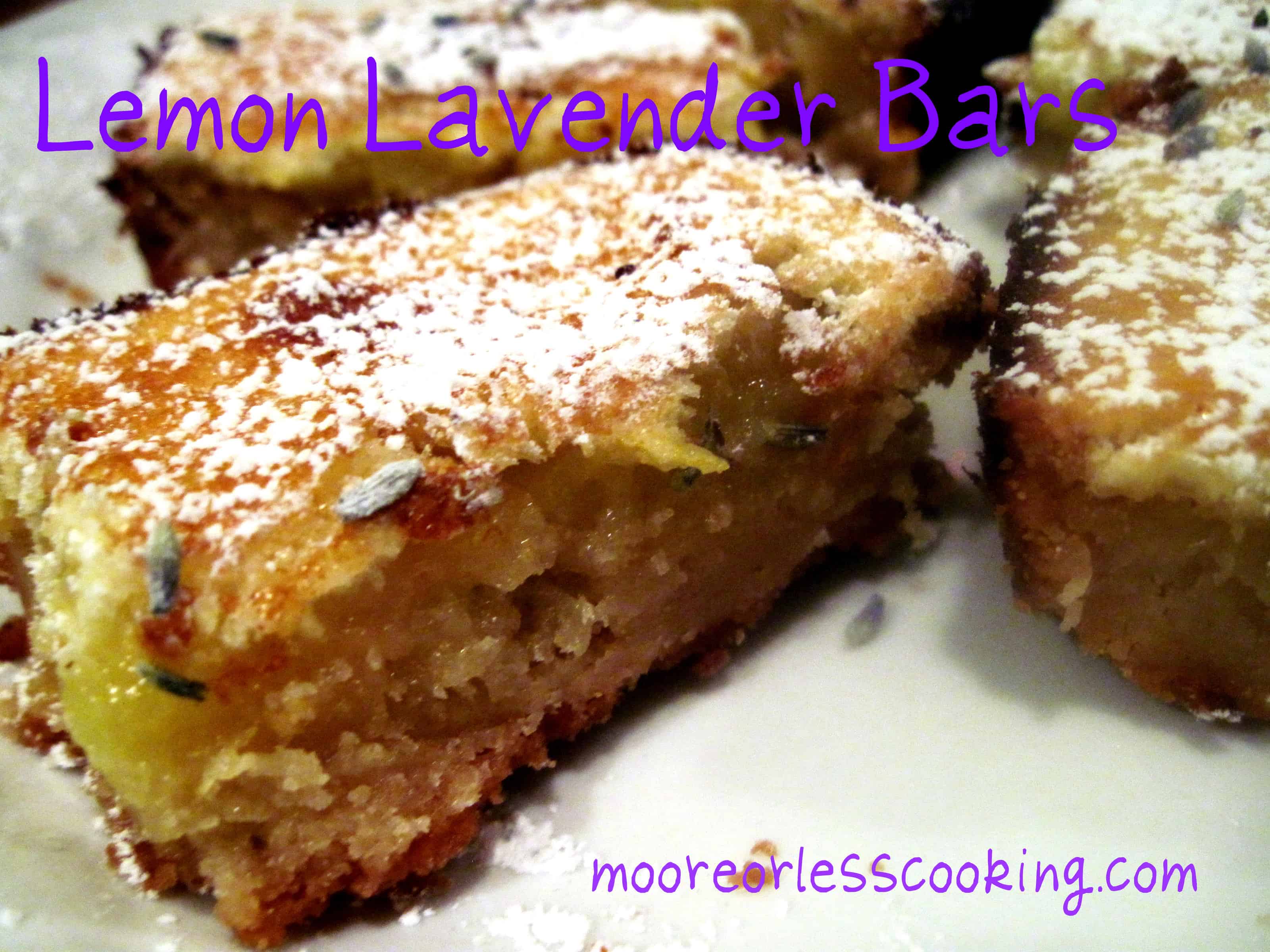 Nettie Moore is the cook, baker, photographer, and designer behind Moore or Less Cooking Food Blog. Nettie is a self- trained cook and baker. She loves creating easy recipes that don't call for a lot of unknown ingredients. Nettie's Blueberry Skillet Cake has been featured in Taste Of Home Magazine and her Peach Raspberry Pie has won awards! She was born and raised in Southern California and now lives with her artist husband. Follow Nettie on her blog, Moore or Less Cooking, or on FACEBOOK | TWITTER | GOOGLE+ | PINTEREST | BLOGLOVIN |INSTAGRAM|