We have a fun game that we play every night. Hubs asks, "What would you like for dinner?" I answer, "Hmmm, I don't know." He says, "I'll make pork chops!" Every time. Hubs would eat pork chops every night if he were a bachelor. I know it. He would still buy a family pack and invite all of his bachelor friends over. They would have a feast with couscous and pork chops!
Crispy Breaded Pork Chops
Breading method makes for tender and moist pork chops! Recipe. Moore or Less Cooking Food Blog
I love pork chops too, and there are so many ways to make a delicious chop. It's easier than you think. Here are 11 wonderful pork chop recipes that will have your family going back for seconds!
Slow Cooker Pork Chops
Using the slow cooker is a fantastic idea when you have a package of chops and a bowl of veggies. Pork chops come out so tender and fall apart. They are full of so much flavor. Recipe. Moore or Less Cooking Food Blog
Crock Pot Pork Chops
You won't need a knife with these fall-apart chops! Recipe. Moore or Less Cooking Food Blog
Baked Honey Mustard Pork Chops
The honey mustard mixture caramelizes during the baking time, so frequent turning of the pork chops coats them evenly and beautifully in the delicious sauce. Recipe. Cooking with Mary and Friends
Oven-Braised Pork Chops with Pears
Perfectly seared pork chops and succulent pears on the side. Recipe. Comfy Cuisine
Butter Sage Pork Chops
Crispy sage and garlic top succulent thick cut bone-in pork chops prepared in a cast iron.Recipe. Savory Experiments
Perfect Pork Schnitzel
Crispy on the outside, moist and succulent on the inside! Recipe. Skinny Sweets Daily
Want More Pork Chop Recipes? Click Here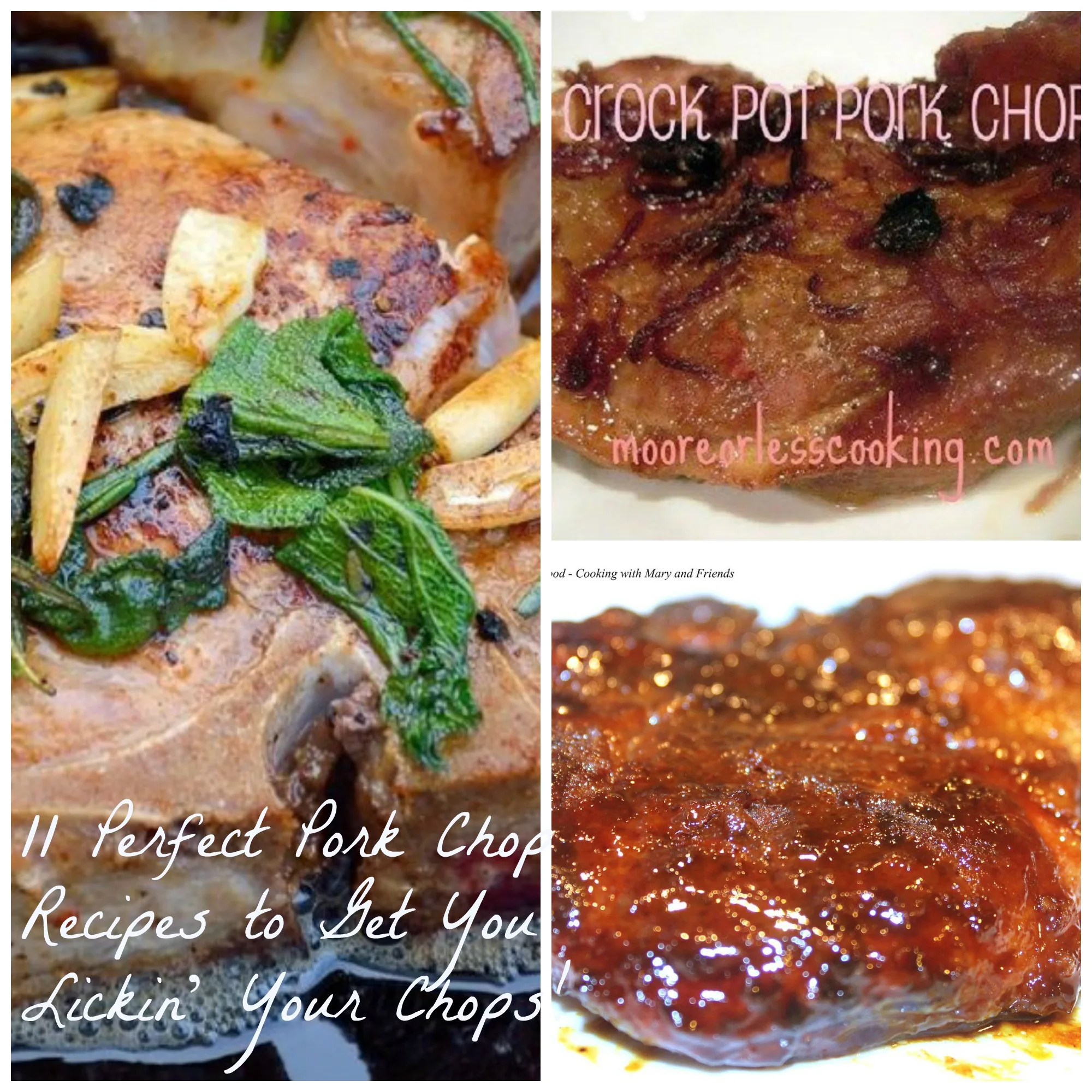 Nettie Moore is the cook, baker, photographer and designer behind Moore or Less Cooking Food Blog. Nettie is a self trained cook and baker. She loves creating easy recipes that don't call for a lot of unknown ingredients. Nettie's Blueberry Skillet Cake has been featured in Taste Of Home Magazine and her Peach Raspberry Pie has won awards! She was born and raised in Southern California and now calls New England her home, where she lives with her husband and two children. Follow her on her blog Moore Or Less Cooking, Facebook, and Pinterest