I can't believe that Easter is right around the corner! It's one of my favorite holidays! I have such fond memories of Easter egg hunting at my great grandparent's home. All of my cousins and I would search the pool grounds for hidden jelly beans, Cadbury eggs, Peeps, peanut butter chocolate eggs and more that my Nana and Grandpa would cleverly hide! After we found our treats, we would then line up, single file, and show Nana what we found and she would give us each a penny for every egg filled treat. We would be skipping and jumping with joy dressed in our Easter bonnets and hats!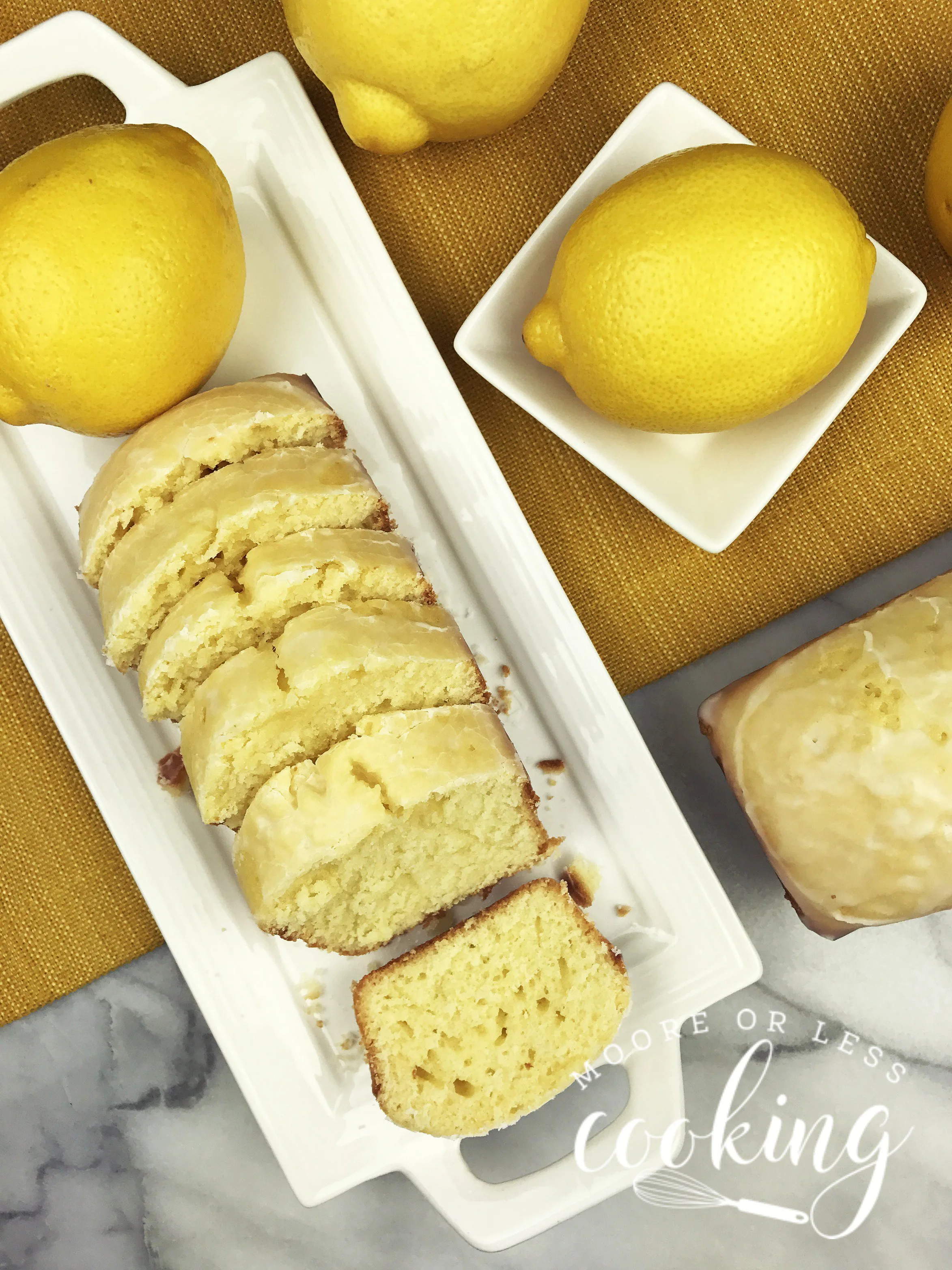 Copycat Starbucks Mini Lemon Loaves
Lemony mini cake loaves with a delicious lemon glaze! Recipe Moore or Less Cooking
My Nana would always create a beautiful Easter dessert for all of us kids for after our supper. Now, you can create your own simple yet gorgeous Easter desserts for your kids and loved ones.
Easter is just around the corner and these Easter desserts will be the highlight of your Easter day. Your friends and family will be oohing and ahhing! Scroll down to see all of these wonderful Easter Desserts.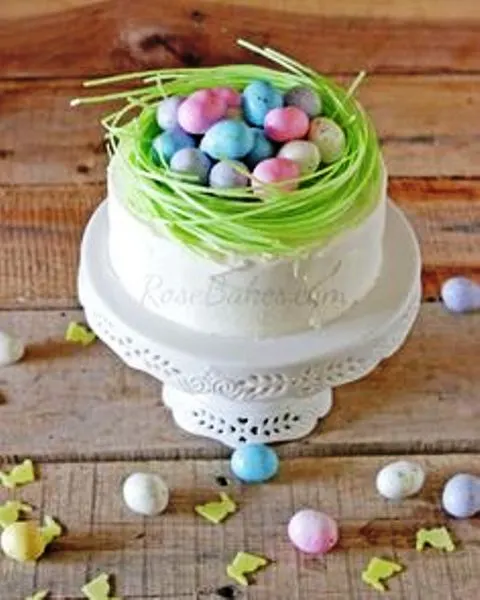 This is a cake that anybody can decorate – it's super easy, yet still beautiful and impressive! Recipe
Rose Bakes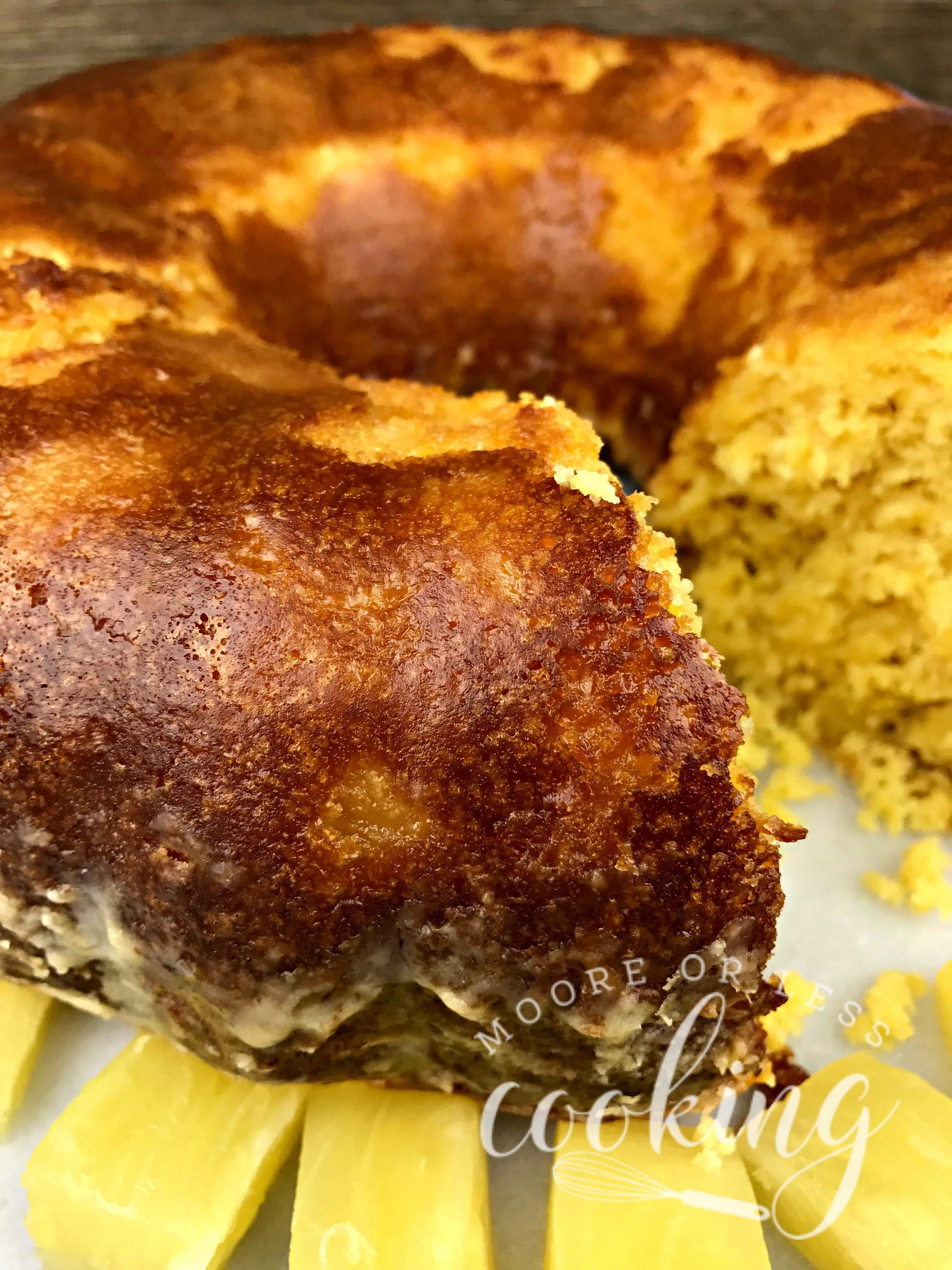 Pineapple Bundt Poke Cake
Incredibly moist and flavorful! Recipe Moore or Less Cooking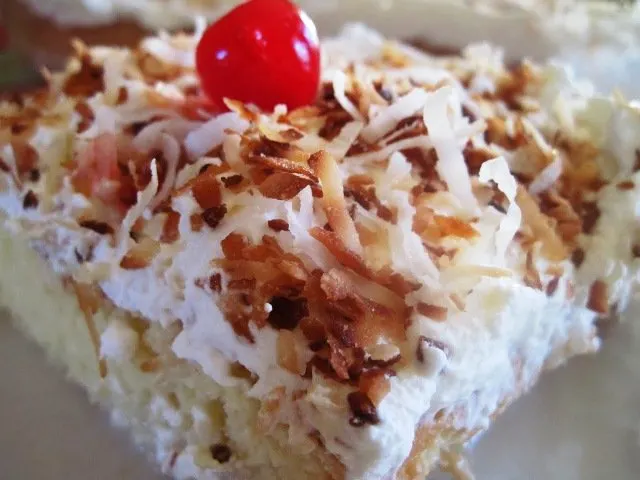 Coconut Tres Leches Cake
A super easy cake, soaked with a milky mixture laced with dark rum and coconut milk. Recipe
Moore or Less Cooking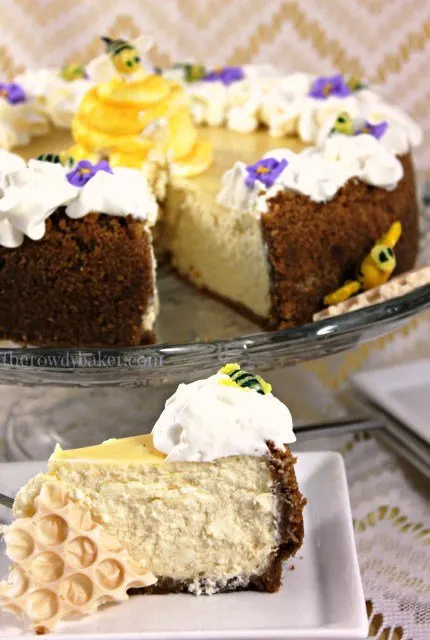 Honey Lemon Cheesecake
Sweet little jelly bean bees usher in Spring with this honey and lemon cheesecake. A perfect Easter cheesecake! Recipe therowdybaker.com
Upside Down Peach Cake~
Wonderful caramelized upside-down peaches over a light and fluffy cake. Recipe
Moore or Less Cooking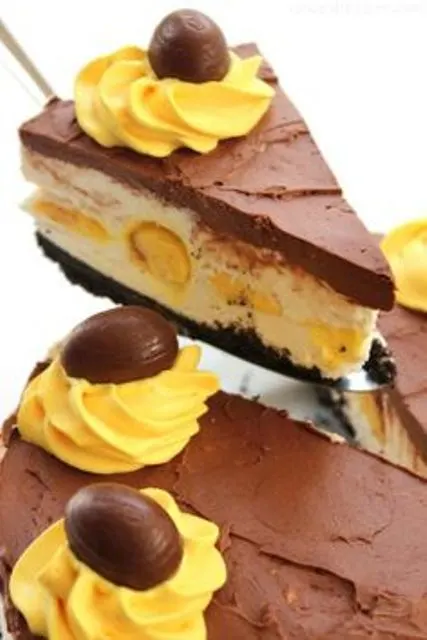 Easy No-Bake Cadbury Egg Cheesecake
This Easy No-Bake Cadbury Egg Cheesecake will be all the talk at Easter dinner. Not only does it look decadent, it tastes amazing. Perfect Easter dessert. Recipe

Cincy Shopper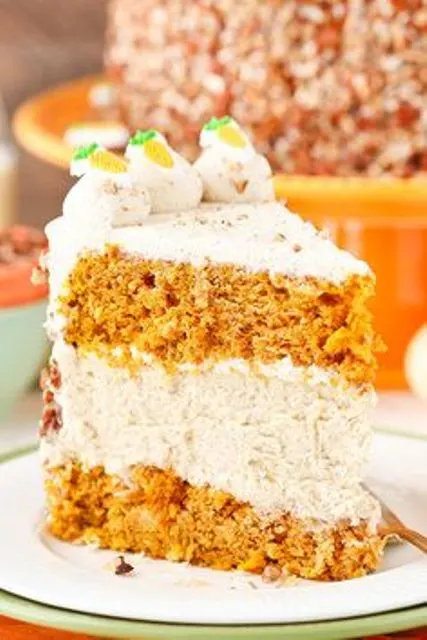 Carrot Cake Cheesecake Cake
Two layers of super moist carrot cake and a middle layer of creamy cinnamon cheesecake! It's covered in cream cheese whipped frosting and is the perfect cake to celebrate Easter! Recipe
lifeloveandsugar.com
Angel Lush Cake
Quick and simple angel food cake filled with a pineapple vanilla pudding mixture topped with fresh juicy berries. Recipe
Moore or Less Cooking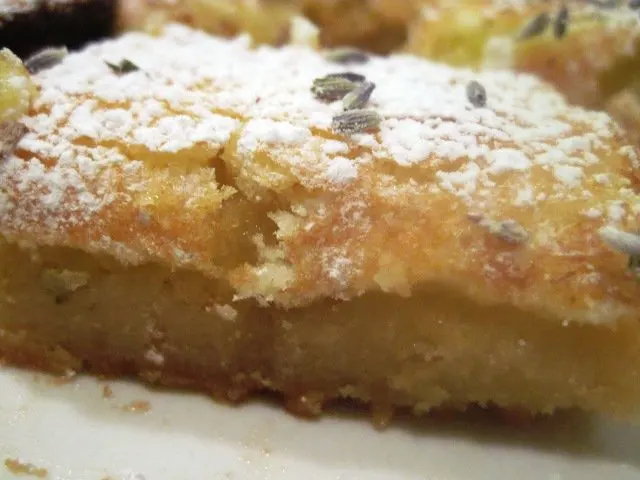 Lemon Lavender Bars
A floral note complements the citrus bite of these classic bars. Recipe

Moore or Less Cooking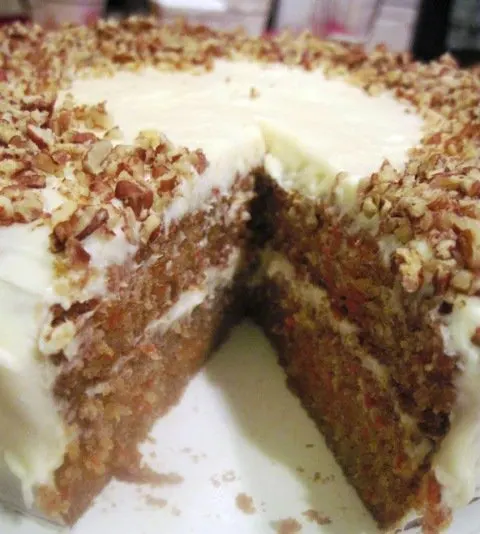 Carrot Cake
This is the BEST carrot cake recipe EVER! Recipe
Moore Or Less Cooking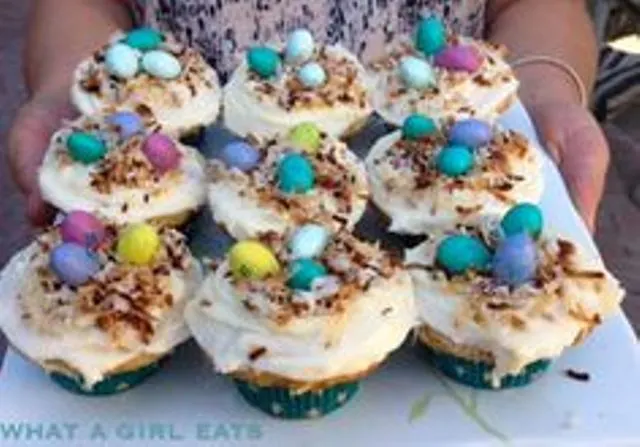 Coconut Cupcakes
Coconut cupcakes with toasted coconut bird's nest. Recipe
What A Girl Eats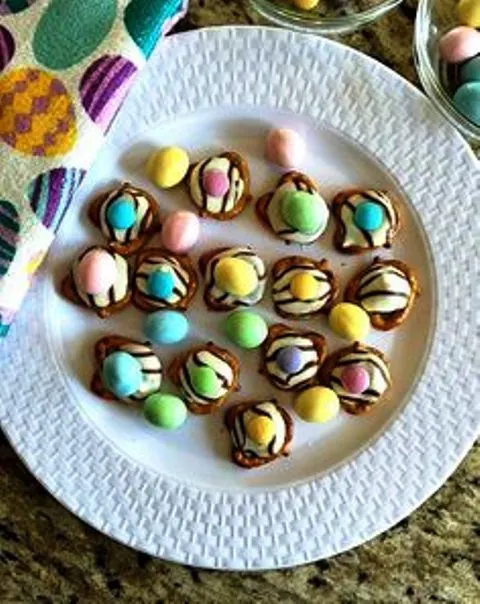 Easter Hugs Pretzel Snaps~ The easiest recipe ever! Recipe
Skinny Sweets Daily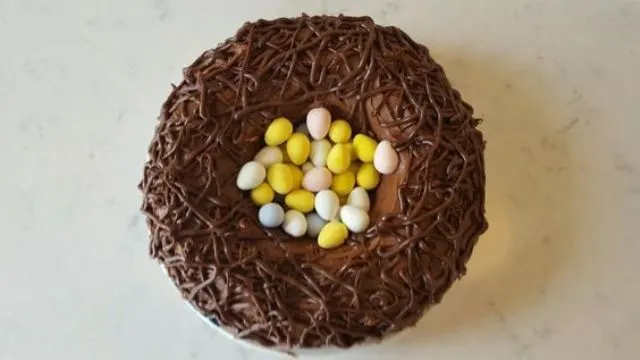 Robin's Nest Easter Cake
Really easy..even though it looks somewhat difficult. Recipe
Mama Smith's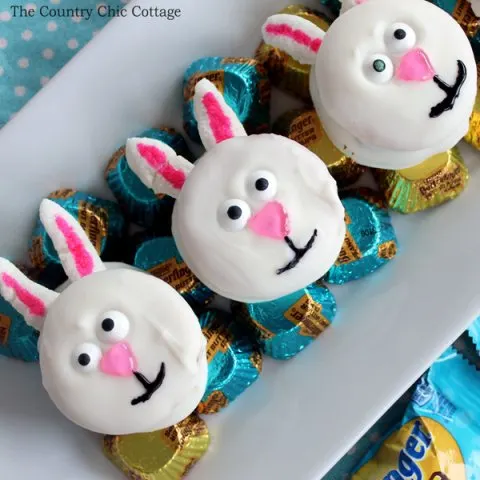 Easter Bunny Cookies
This no-bake dessert idea is perfect for Easter! Recipe The Country Chic Cottage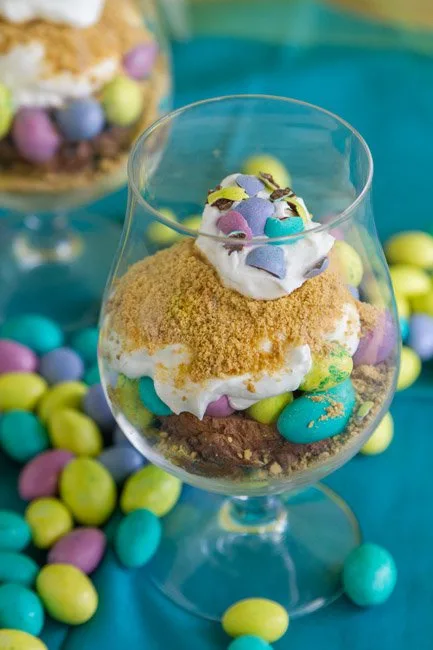 Easy M&Ms® Easter Individual Parfaits~
These M&Ms® Easter Parfaits are a super fun and easy way to celebrate all that is Easter and spring! Recipe Life Currents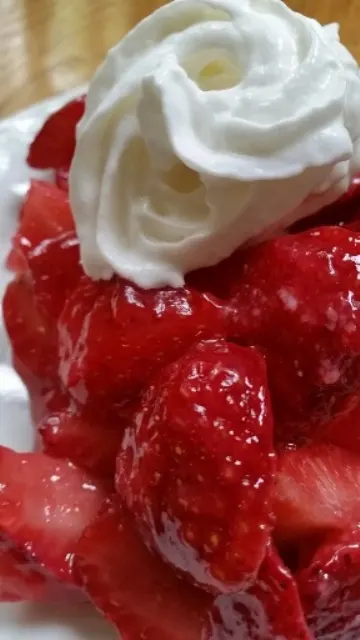 Easy Strawberry Pie~ Easy strawberry pie full of juicy, ripe berries in a buttery crust. Recipe
Moore or Less Cooking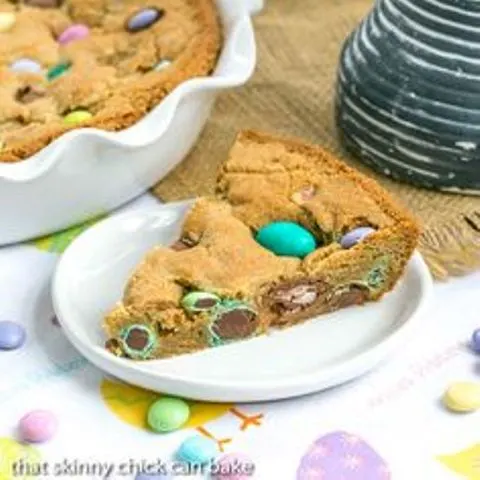 Easter Cookie Cake
A giant candy-laden cookie baked up in a pie plate! Recipe
That Skinny Chick Can Bake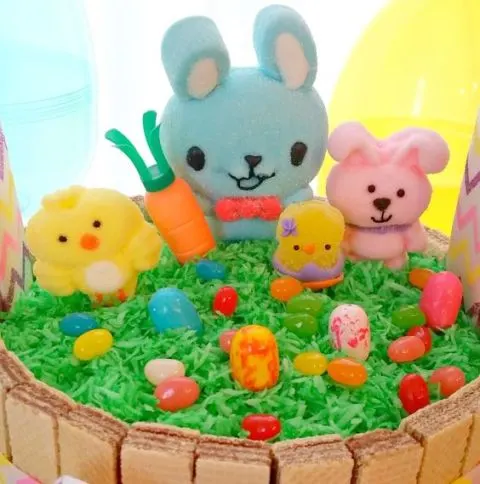 Bunny & Friends Easter Basket Cake
A fun way to create an affordable custom cake for Easter. Recipe
mypinterventures.com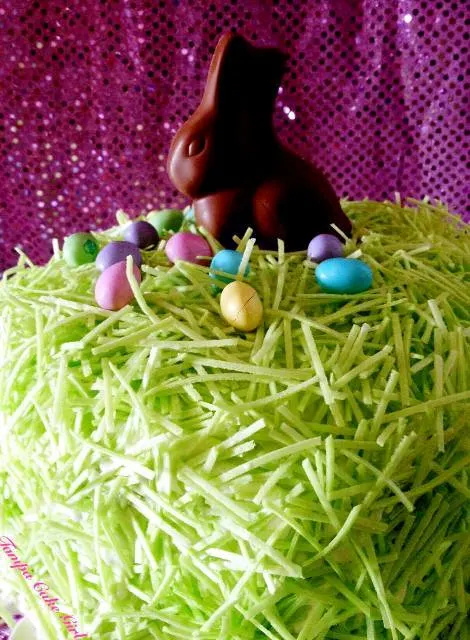 Bunny Cake
A yummy, moist vanilla cake and frosting. The cake is decorated with edible grass with a Lindt chocolate bunny and Easter peanut M&M's. Recipe
Tampa Cake Girl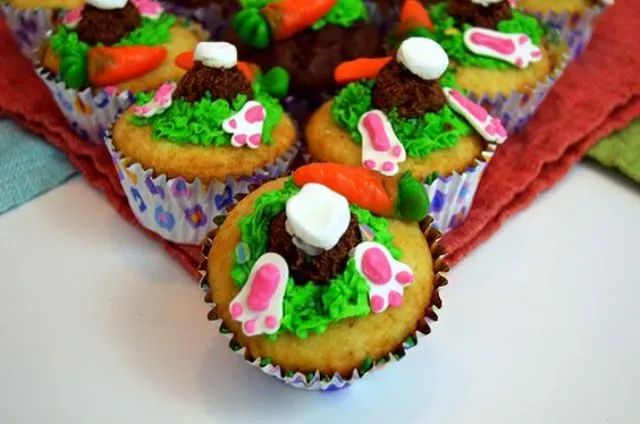 Fuzzy Bunny Butt Cupcakes
Bunny butt cupcakes are a favorite Easter cupcake. They are frosted, dipped in cookie crumbs and topped with the most adorable little bunny tooshies! Recipe
The Starving Chef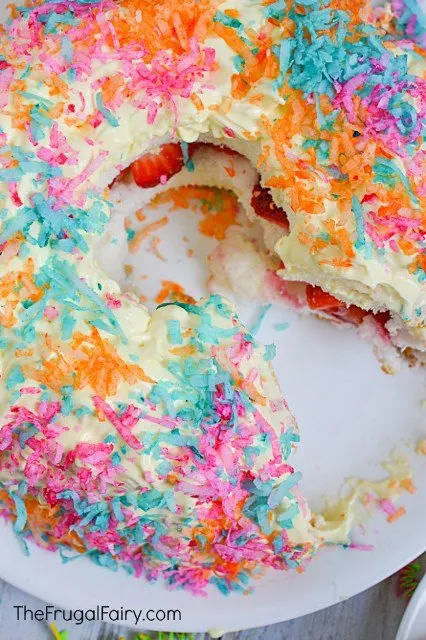 Sweet & Simple Semi-Homemade Spring Cake
A great way to take a store-bought cake and turn it into a colorful and delicious Easter dessert. Recipe
thefrugalfairy.com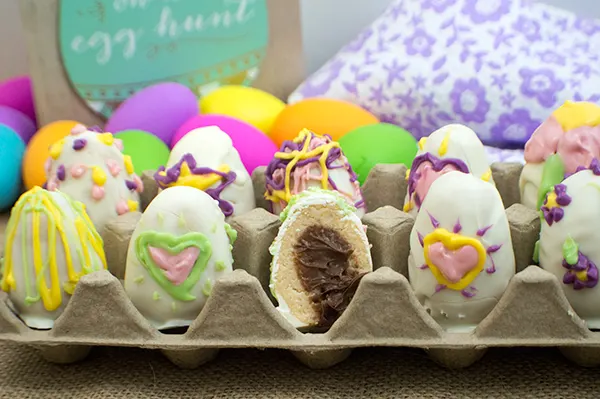 Easter Egg Angel Food Cake Pops
Easter bunny cake pops made with angel food cake and filled with Nutella! Recipe
The Starving Chef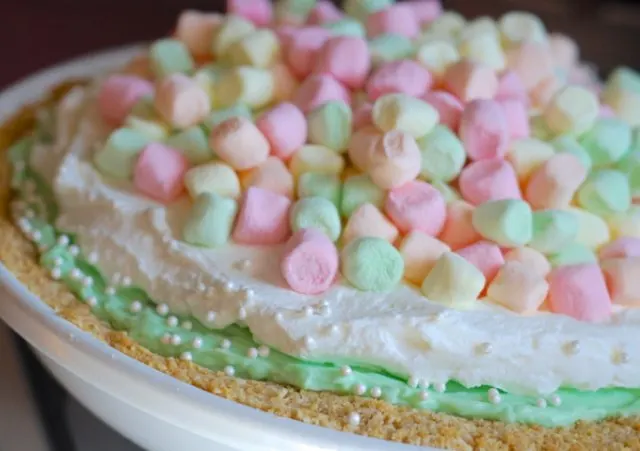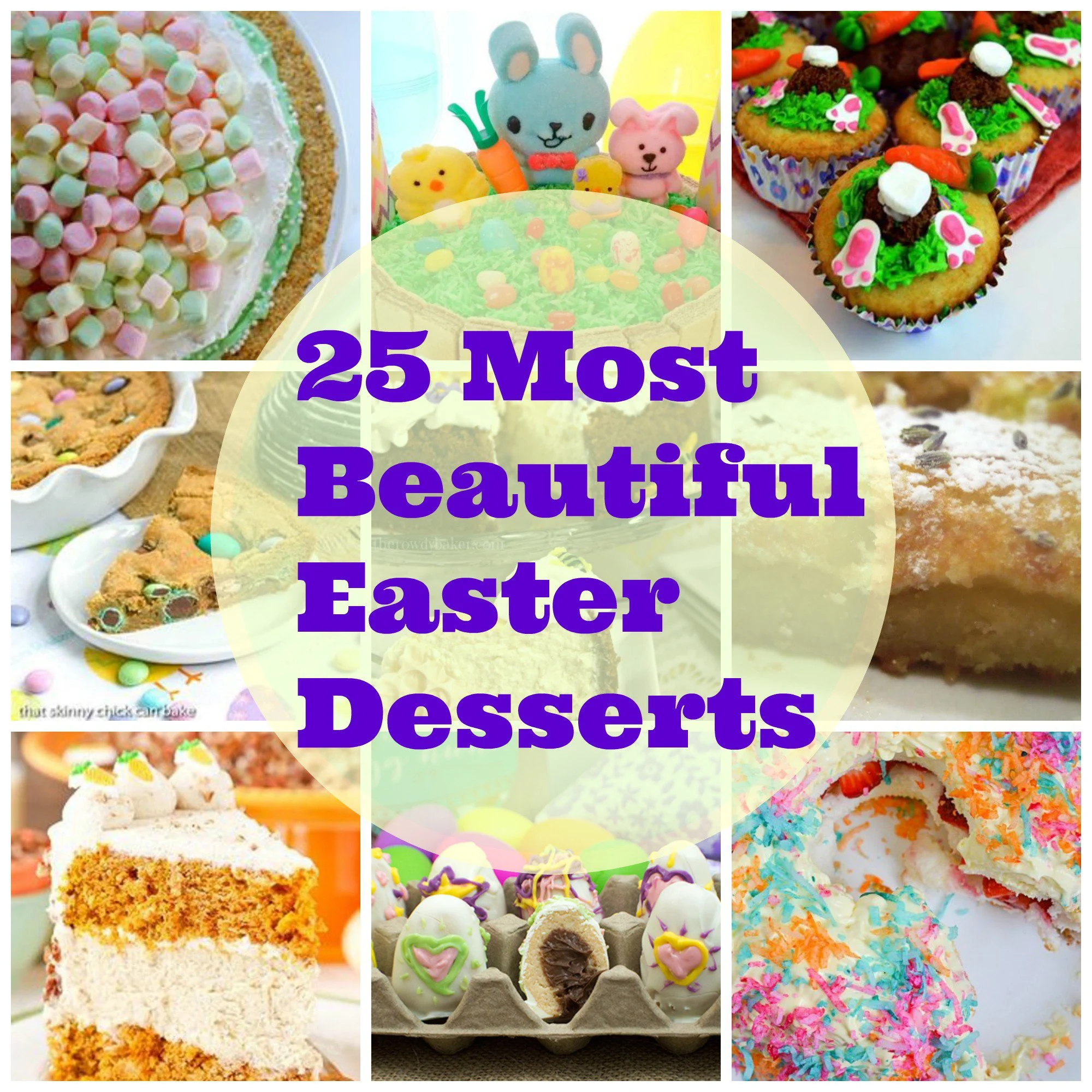 This post originally aired on Community Table, Parade.com
Nettie Moore is the cook, baker, photographer, and designer behind Moore or Less Cooking Food Blog. Nettie is a self- trained cook and baker. She loves creating easy recipes that don't call for a lot of unknown ingredients.Nettie's Blueberry Skillet Cake has been featured in Taste Of Home Magazine and her Peach Raspberry Pie has won awards! She was born and raised in Southern California and now calls New England her home, where she lives with her husband and two children. Follow Nettie on her blog, Moore or Less Cooking, or here: FACEBOOK | TWITTER | GOOGLE+ | PINTEREST | BLOGLOVIN |INSTAGRAM|