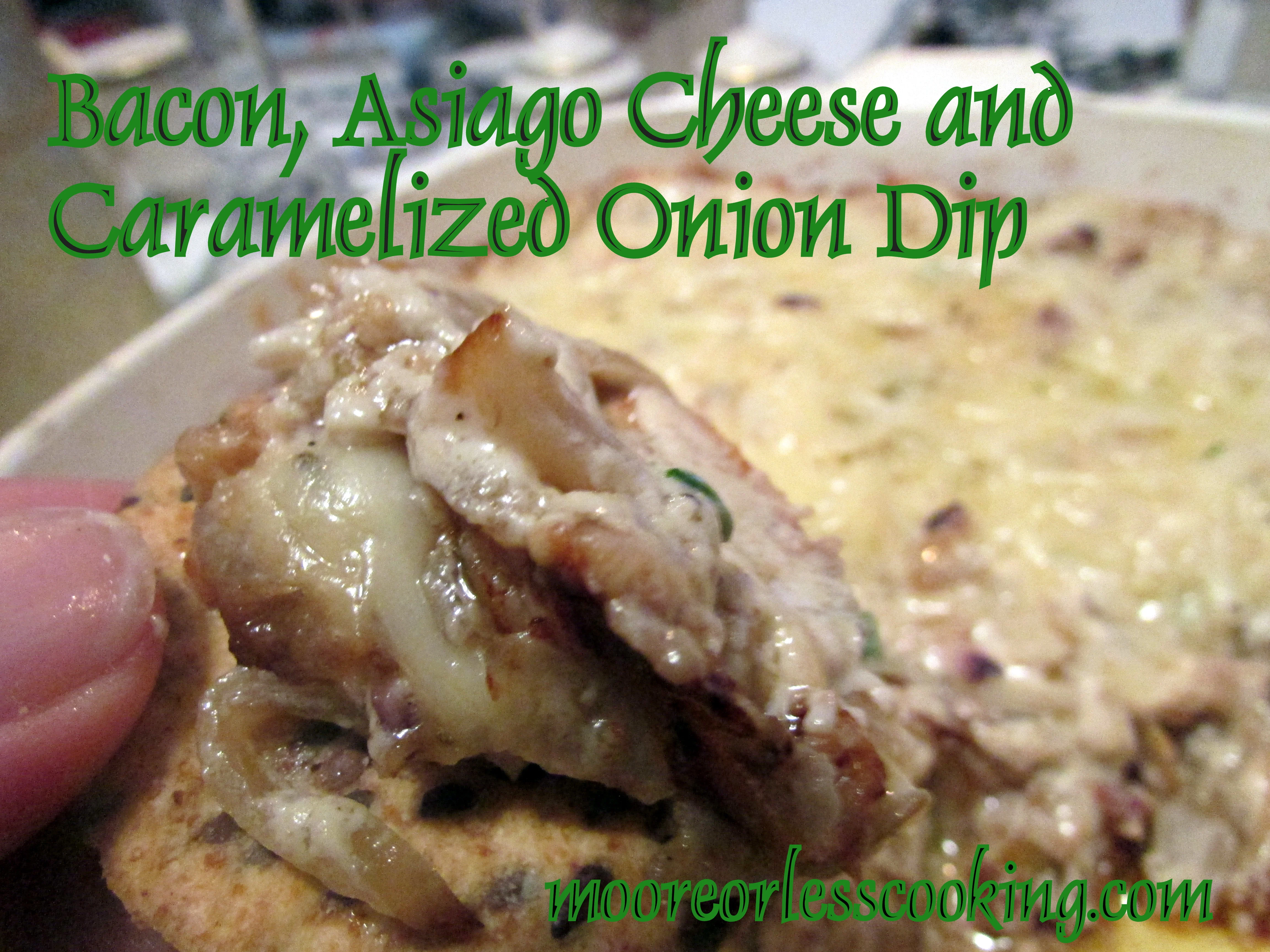 Open house party for New Year's Day calls for an exceptionally delicious dip! Many wonderful "lucky" dishes interspersed with a new Lucky Dip for a healthy New Year! This was a success, everyone was bringing their cracker over for a taste, many tastes, many smiles.
Serve this savory spread with crunch bread or crackers. If you can't find Asiago Cheese, substitute with Gruyere or Swiss Cheese.
BACON, ASIAGO CHEESE AND CARAMELIZED ONION DIP
Ingredients
Cooking spray
7 cups chopped onion
4 ounces Asiago cheese, shredded and divided
4 tablespoons chopped fresh chives, divided
2/3 cup mayonnaise
2/3 cup sour cream
1/4 teaspoon salt
1/4 teaspoon black pepper
6 bacon slices, cooked and crumbled
Preparation
1. Preheat oven to 425°.
2. Heat a large cast-iron skillet over medium-high heat. Coat pan lightly with cooking spray. Add onion to pan; sauté 5 minutes, stirring frequently. Reduce heat to low; cook 20 minutes or until golden brown, stirring occasionally. Cool slightly.
3. Reserve 2 tablespoons cheese. Combine remaining cheese, caramelized onion, 1 tablespoon chives, and the remaining ingredients in a medium bowl. Transfer the mixture to a 1-quart glass or ceramic baking dish coated lightly with cooking spray. Sprinkle with reserved 2 tablespoons cheese. Bake at 425° for 20 minutes or until browned and bubbly. Sprinkle with remaining 1 tablespoon chives.
This is a Coking Light recipe, I switched the low fat for full fat mayonnaise and sour cream, also Gruyere cheese for Asiago Cheese.
Serves 10-12
Recipe semi adapted from Mary Drennan, Cooking Light
NOVEMBER 2011