Summer in Maine, yes we get our fill of lobsters and never tire of it! Our friends have lobster traps and caught 15 yesterday. I came home to two freshly caught and boiled lobsters in my refrigerator! What a treat! Hubs cracked the lobster shells and I prepared the lobster and buns for our feast!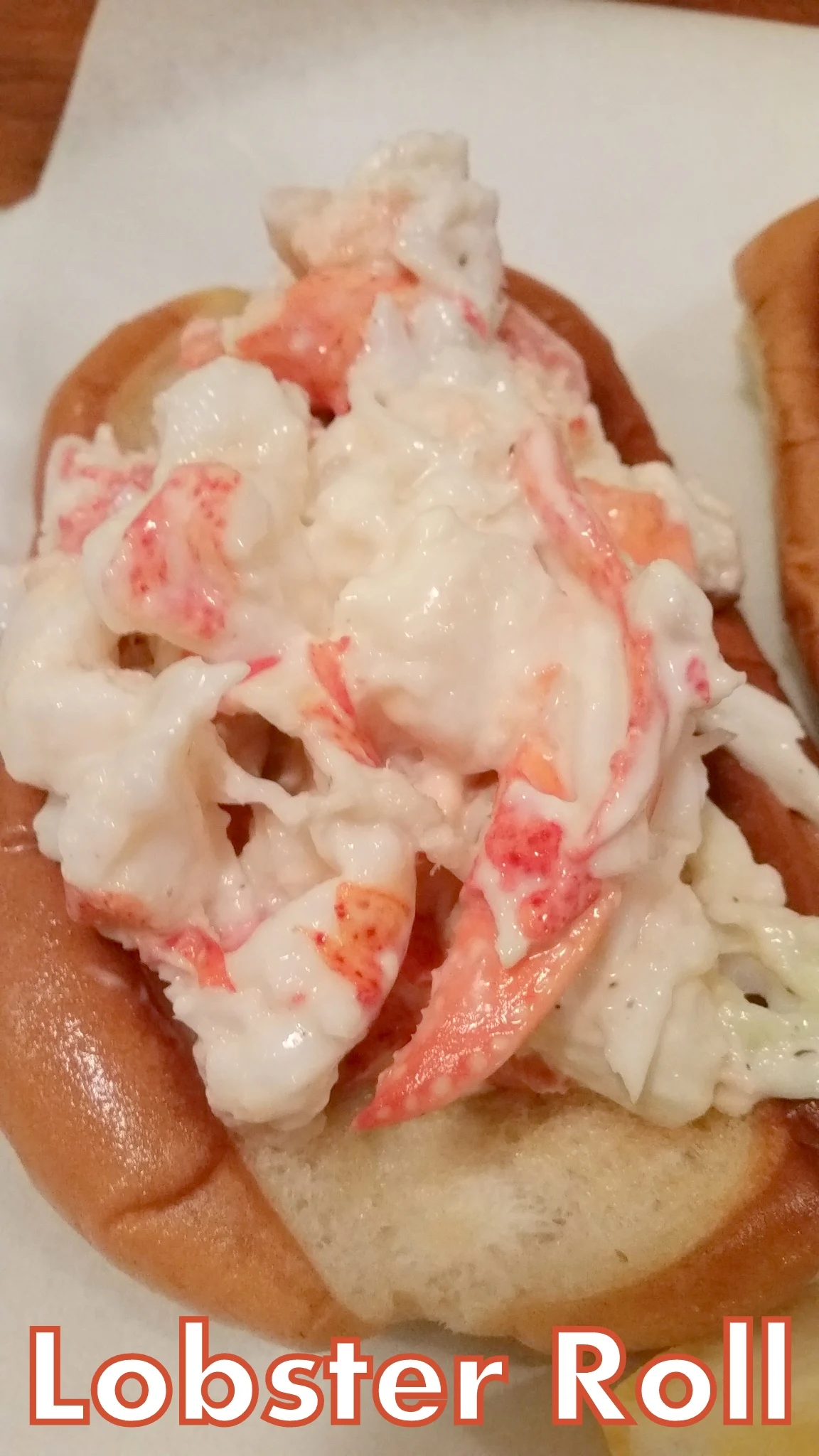 So delicious and such a treat!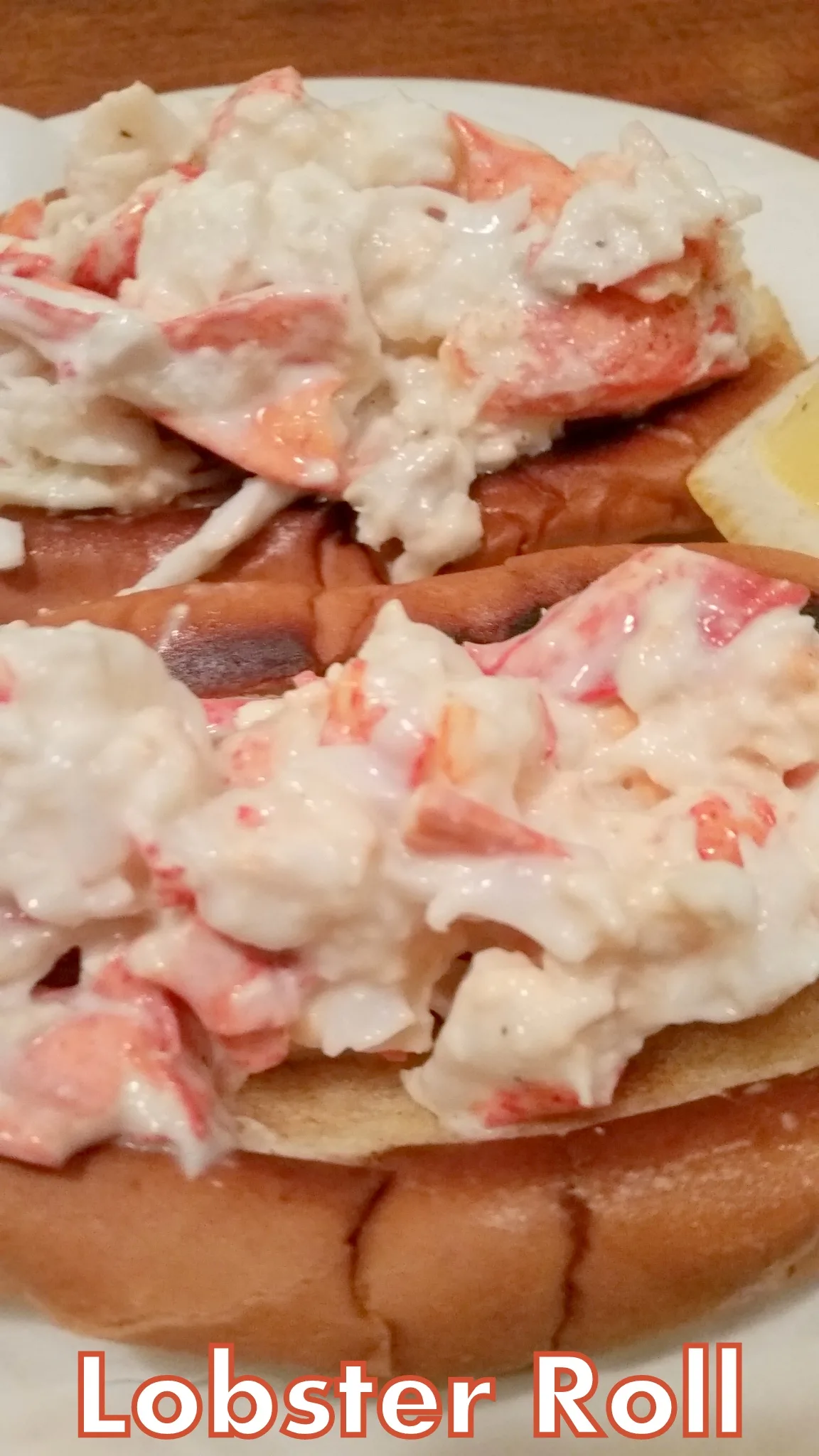 Rich and delicious Lobster Roll!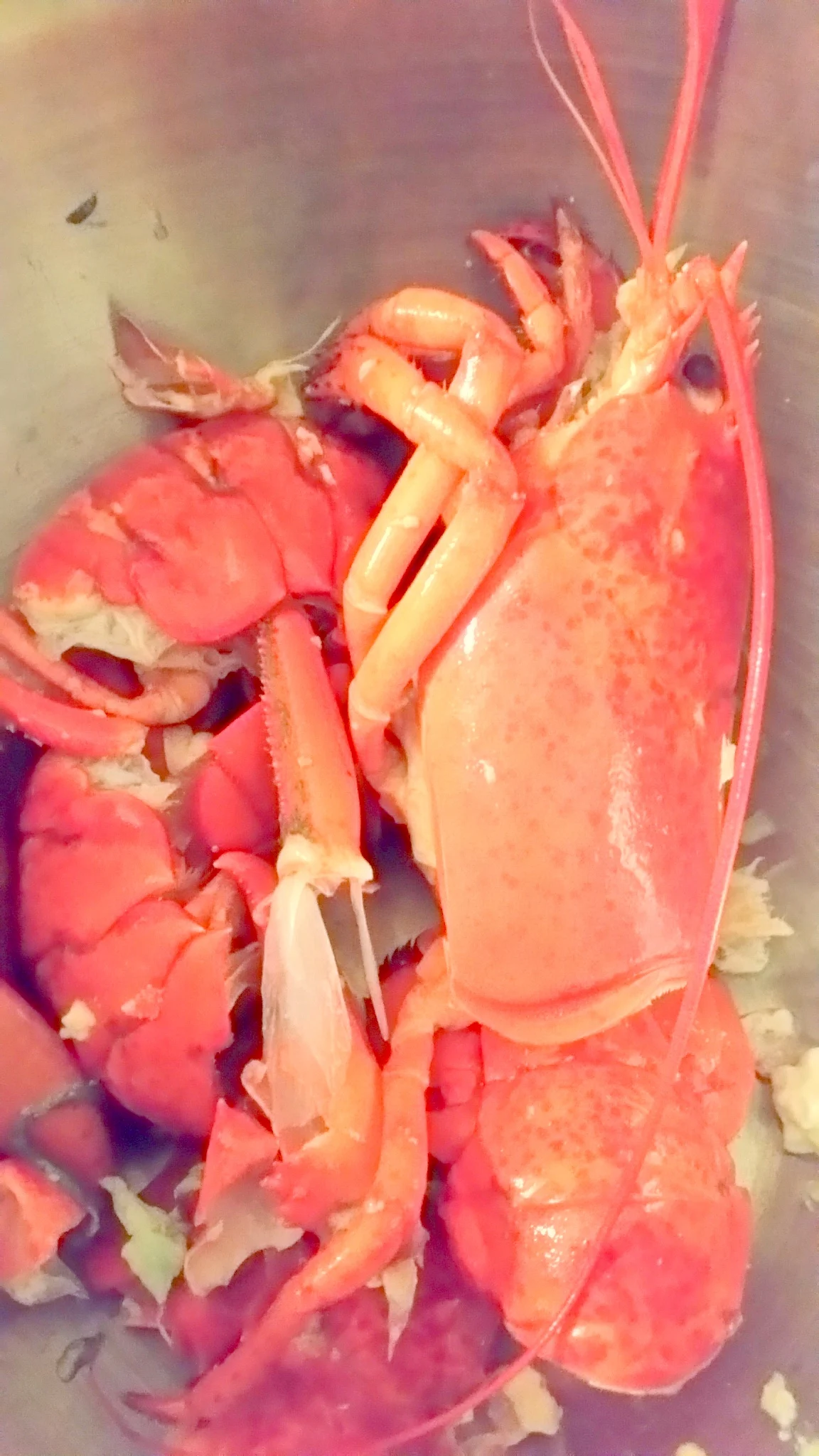 Crack those Lobster shells!! **** Scroll down to get directions how.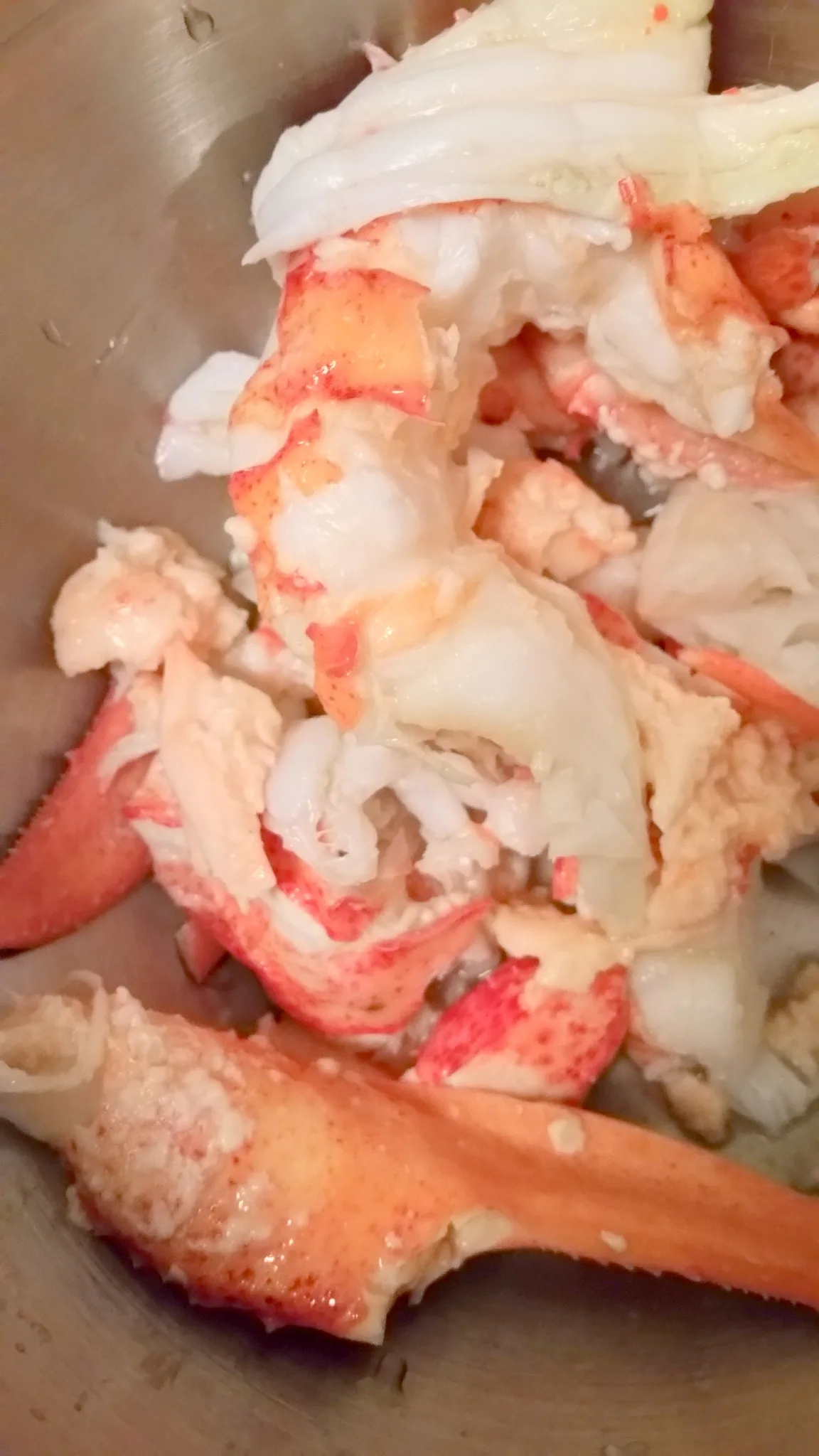 Lots of fresh lobster meat!
Yield:

2 lobster rolls
BEST LOBSTER ROLL
Nothing better than a fresh lobster roll! Tastes like Summer in Maine!
Ingredients
1/2 pound cooked fresh lobster meat, diced
1/4 cup good mayonnaise
Pinch of kosher salt
Pinch of freshly ground black pepper
2 hot dog rolls, grilled or toasted with butter
Instructions
Combine the lobster, mayonnaise, salt, and pepper. Fill each roll and serve with lemon on the side.
How to Crack A Lobster
Twist off both lobster claws where they meet the body. Break off the knuckles where they attach to the main part of the claw.

Crack the claws, using a nutcracker, pliers, or even a hammer if the shell is very hard. Pick the meat from the claws.

Use a small fork or pick to pick the meat from the knuckles.

Separate the lobster tail from the body by bending the tail back and using a twisting motion. Break off the flippers by bending them back. You'll find tidbits of meat in the flippers.

Insert a fork into the end of the tail where the flippers break off and push out the chunk of tail meat. Remove the black vein that runs down the middle of the tail.

Remove the small legs attached to the body, and suck the bits of lobster meat from each leg.

Crack the body apart lengthwise. Pick the meat from the body cavities with a small fork or pick. The body contains "tomalley," the lobster's liver. Tomalley turns green when cooked, and many consider it a delicacy.

I rinse this away in water, but I have friends who love it.