Rich and creamy, Blueberry Cheesecake Ice Cream filled with crunchy graham cracker crisps and juicy Maine blueberries. This Blueberry Cheesecake Ice Cream will be your favorite summer ice cream. It's a frozen fruity Cheesecake delight!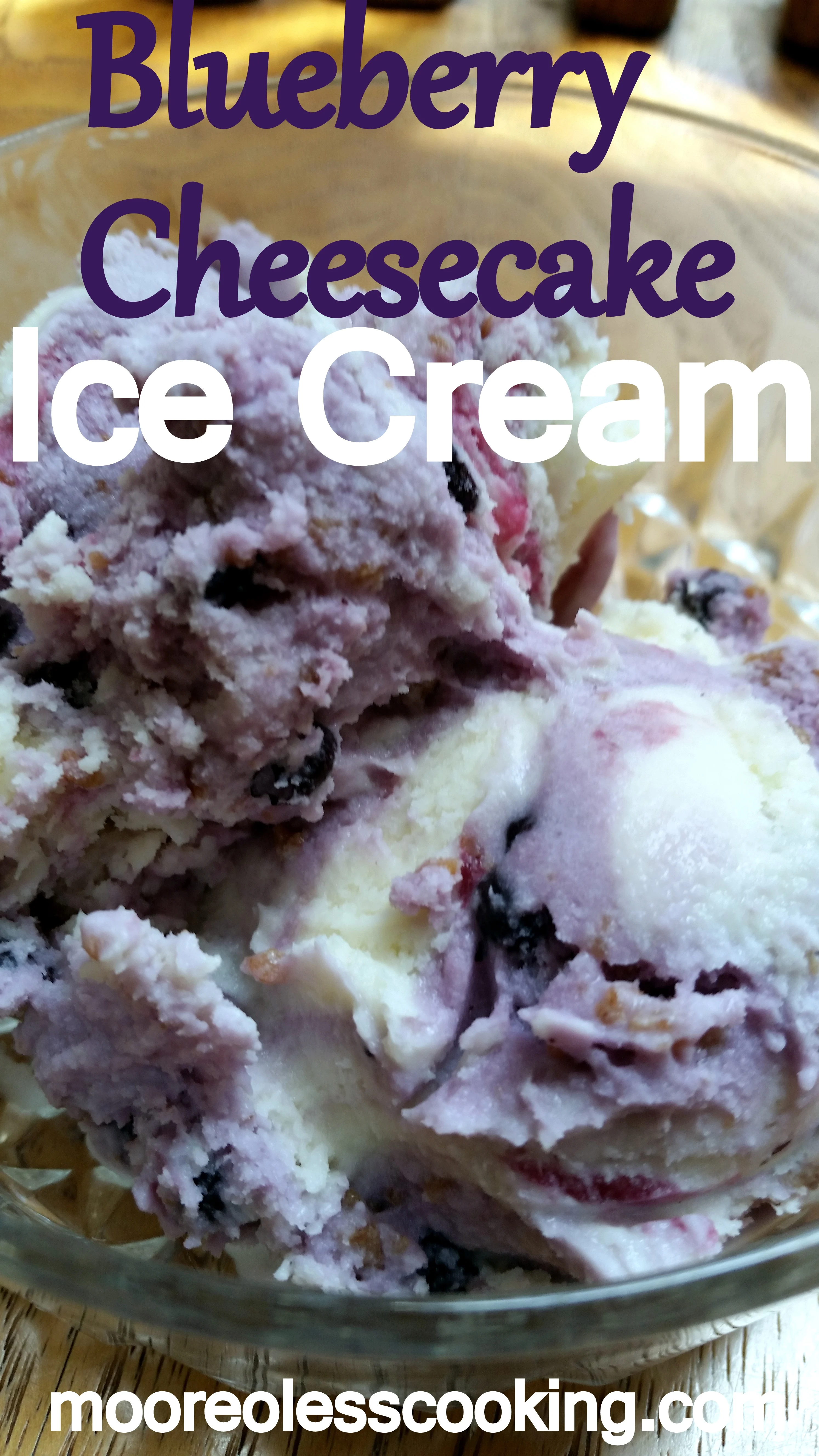 If you have been following my blog, you probably know that my favorite fruit is blueberries. I think I have about 15 blueberry recipes on my blog. My favorite time of year is coming!! Blueberry season in Maine! I thought we had eaten all of the blueberries that I had stashed in the back of the freezer underneath the frozen waffles. But as I was rummaging through the freezer and frozen burritos were falling on my feet, I squealed that I had a quart of blueberries, way, way in the back, untouched!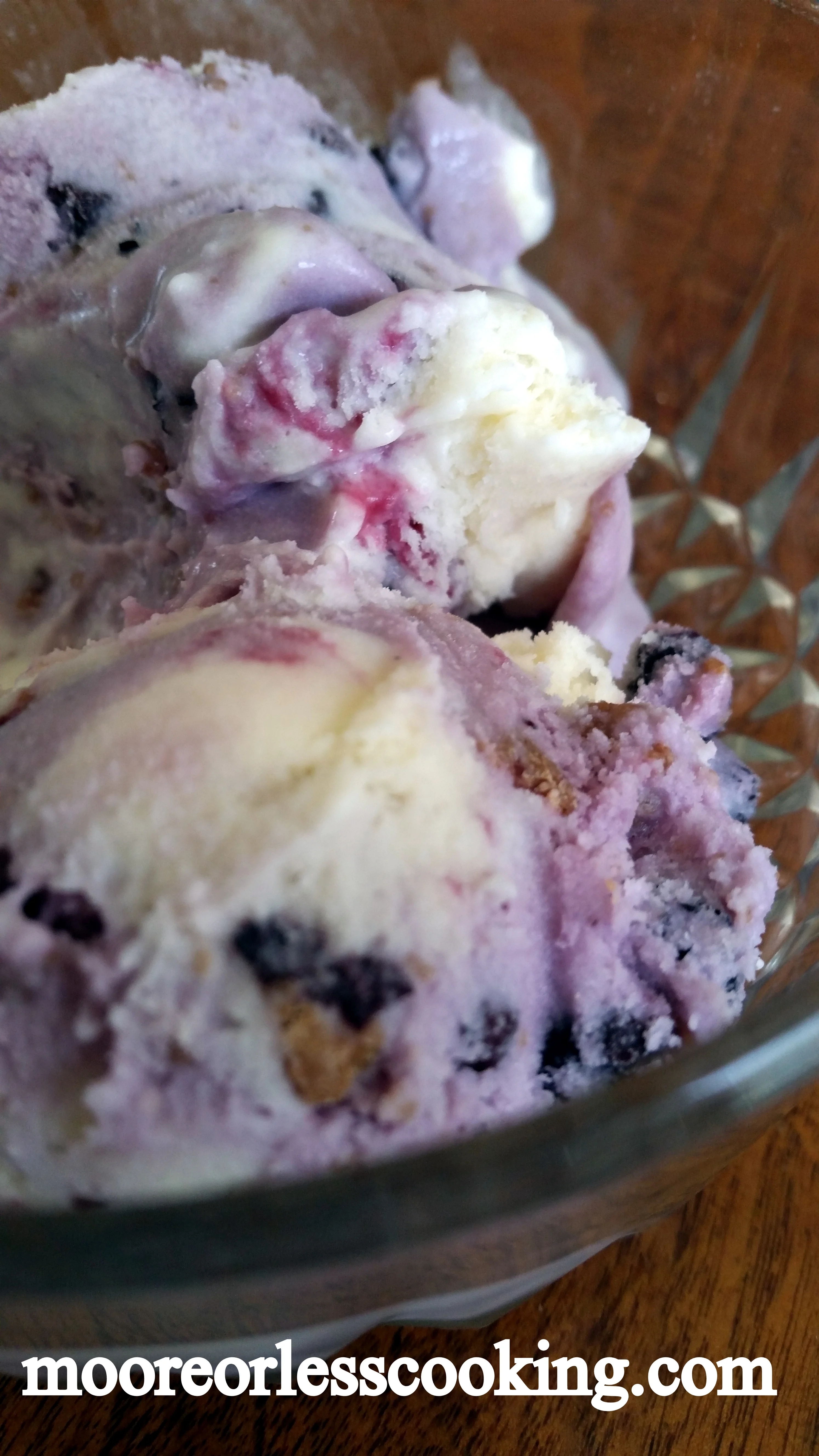 So I decided to make ice cream for the very first time! I wanted something with blueberries and creamy, and then….cheesecake popped in my head. With crunchy graham cracker crunchies. Oh yeah!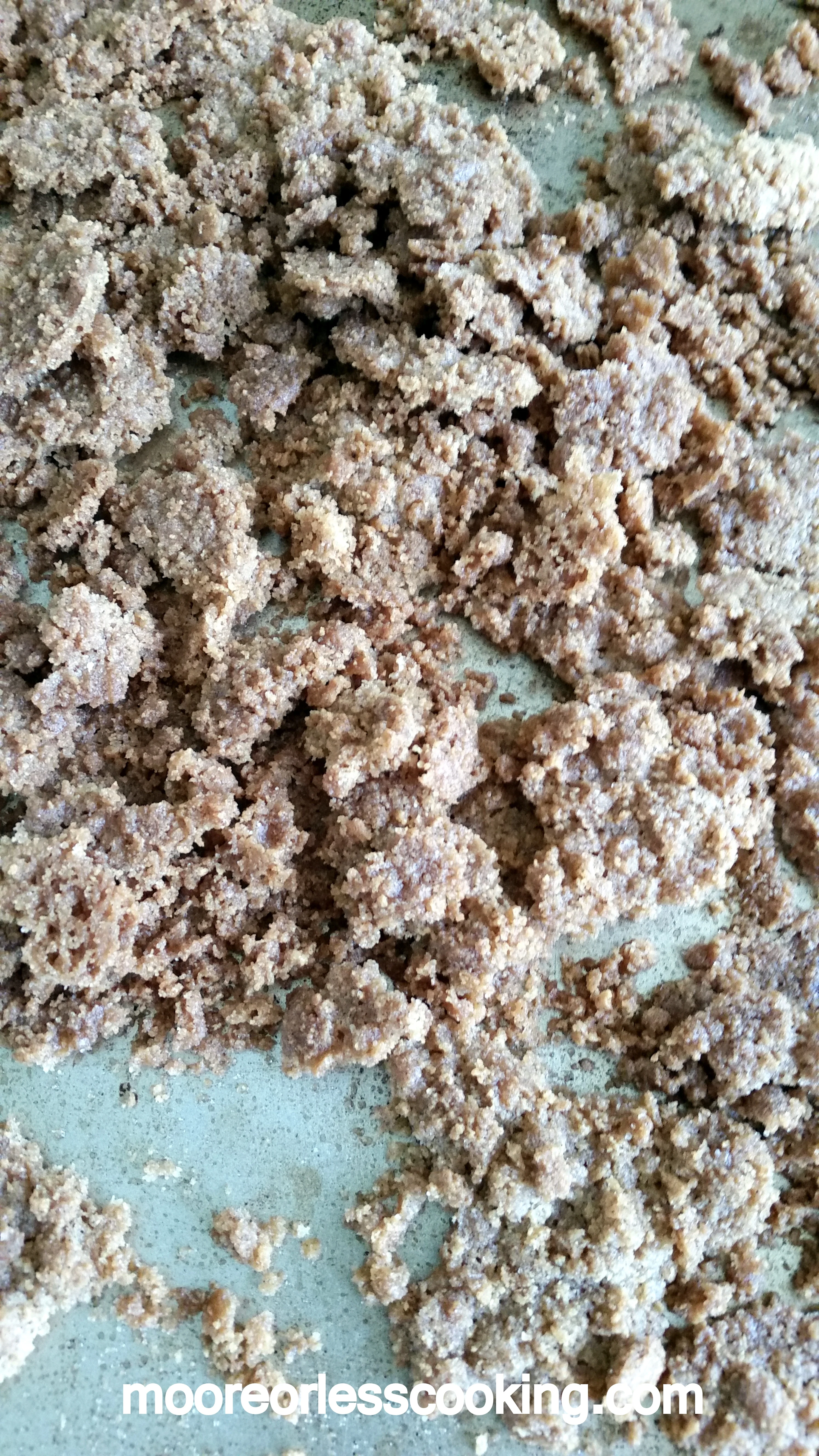 Bake Graham Cracker mixture on rimmed baking sheet.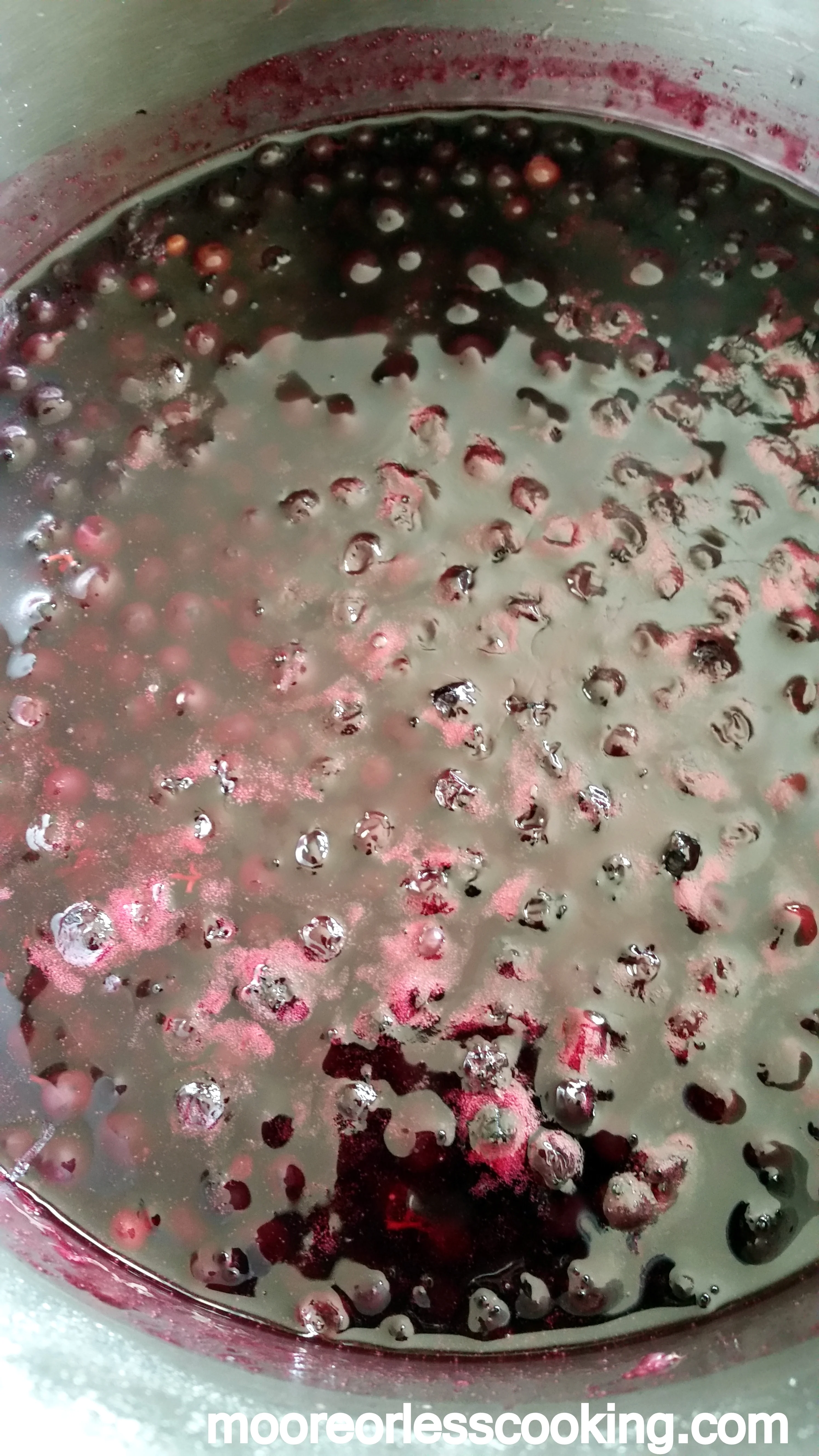 In a saucepan, bring blueberry mixture to a simmer. Cover and refrigerate until chilled.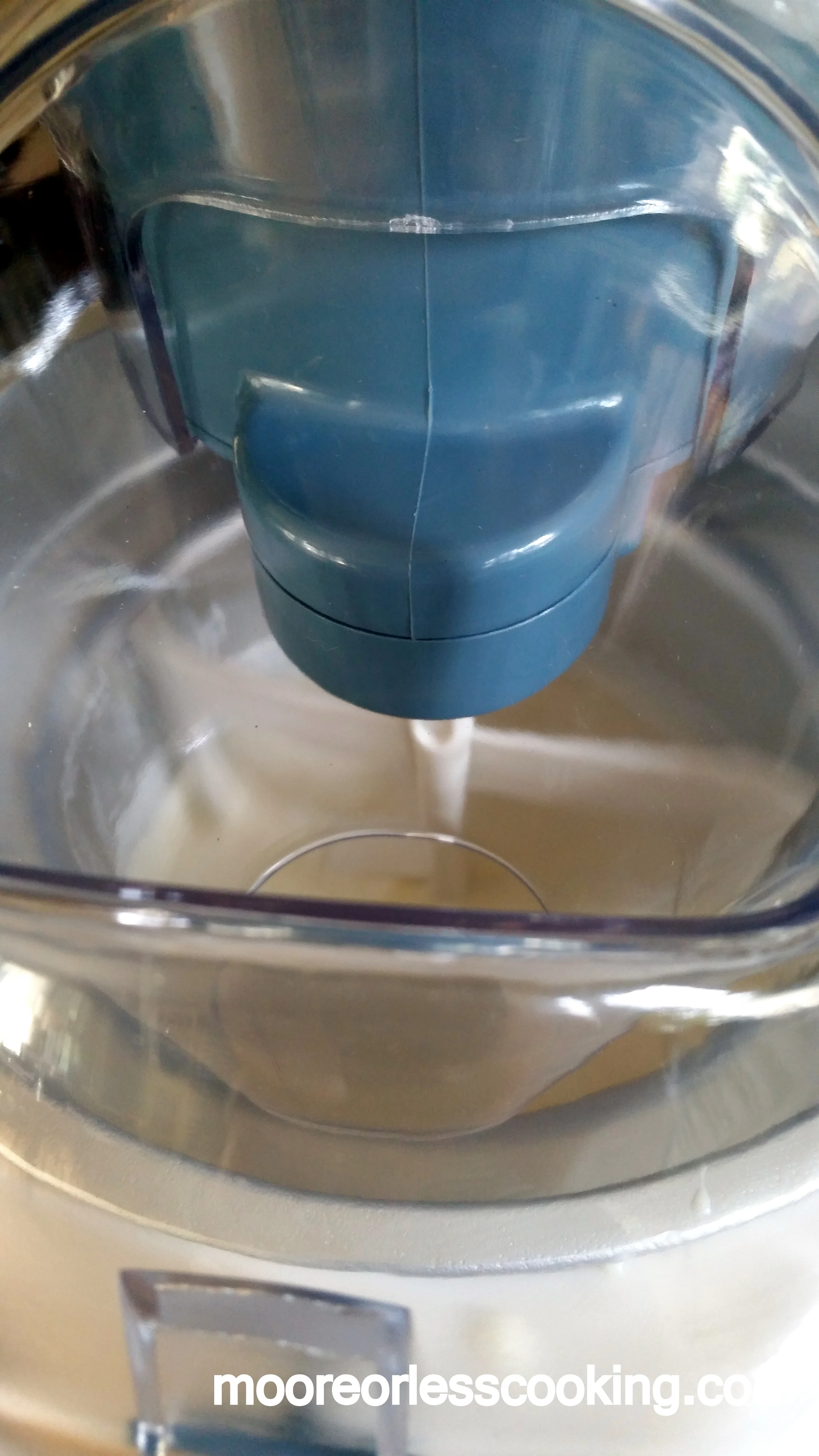 Churn Ice Cream for 20 minutes or so until thick and ice cream maker can no longer mix.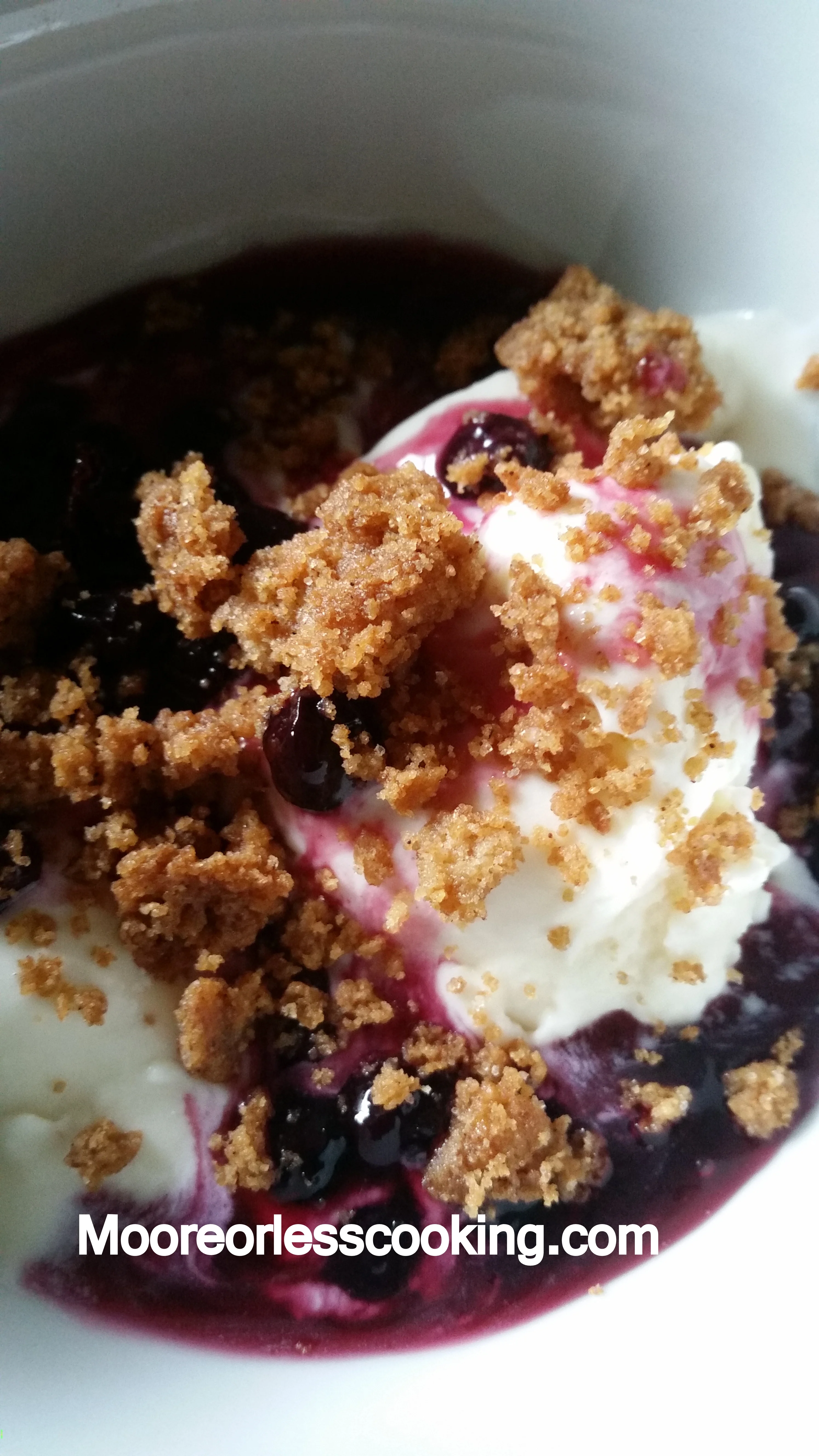 Add blueberries and graham cracker crumbles to ice cream mixture. Place in freezer over night.
Yield:

2 quarts
Blueberry Cheesecake Ice Cream
Creamy Blueberry Cheesecake Ice Cream made with Maine Blueberries and Baked Graham Cracker Crumble.
Ingredients
BLUEBERRY MIXTURE
1/2 cup sugar
1 tablespoon cornstarch
1/2 cup water
1-1/4 cups fresh or frozen blueberries
1 tablespoon lemon juice
GRAHAM CRACKER MIXTURE:
2-1/4 cups graham cracker crumbs (about 36 squares)
2 tablespoons sugar
1/2 teaspoon ground cinnamon
1/2 cup butter, melted
ICE CREAM:
1-1/2 cups sugar
1 package (3.4 ounces) instant cheesecake or vanilla pudding mix
1 quart heavy whipping cream
2 cups milk
2 teaspoons vanilla extract
Instructions
In a small saucepan, combine sugar and cornstarch. Gradually stir in water until smooth. Stir in blueberries and lemon juice. Bring to a boil. Reduce heat; simmer, uncovered, for 5 minutes or until slightly thickened, stirring occasionally. Cover and refrigerate until chilled.
In a large bowl, combine the cracker crumbs, sugar and cinnamon. Stir in butter. Pat into an ungreased 15-in. x 10-in. x 1-in. baking pan. Bake at 350° for 10-15 minutes or until lightly browned. Cool completely on a wire rack.
Meanwhile, in a large bowl, whisk the ice cream ingredients. Fill ice cream freezer cylinder two-thirds full; freeze according to manufacturer's directions. Refrigerate remaining mixture until ready to freeze. Whisk before adding to ice cream freezer (mixture will have some lumps).
Crumble the graham cracker mixture. In a large container, layer the ice cream, graham cracker mixture and blueberry sauce three times; swirl. Freeze. Yield: 2 quarts.
I've joined up with some fabulous bloggers bringing you delicious ice cream recipes!!
Crumbs in My Mustachio~ Waffle Ice Cream Sandwiches
The Rowdy Baker~ Baked Alaskalicious
Hun, What's for Dinner~ Ice Cream Sandwiches
Tampa Cake Girl~ Peanut Butter and Chocolate Avalanche
Cooking From A SAHM~ Easy Chocolate Ice Cream
SPREAD THE WORD AND SHARE MY RECIPES!
If you think this sounds yummy, I'd sure ♥ it if you'd click to pin it, tweet it, google +, Yum it, stumble it, or share it on Facebook to help spread the word – thanks! Nettie <3