Need a dip in a hurry! This Easy Cheesy Zippy Sausage Dip will be a great crowd pleaser! Using simple and delicious ingredients, this dip can be ready in under 15 minutes!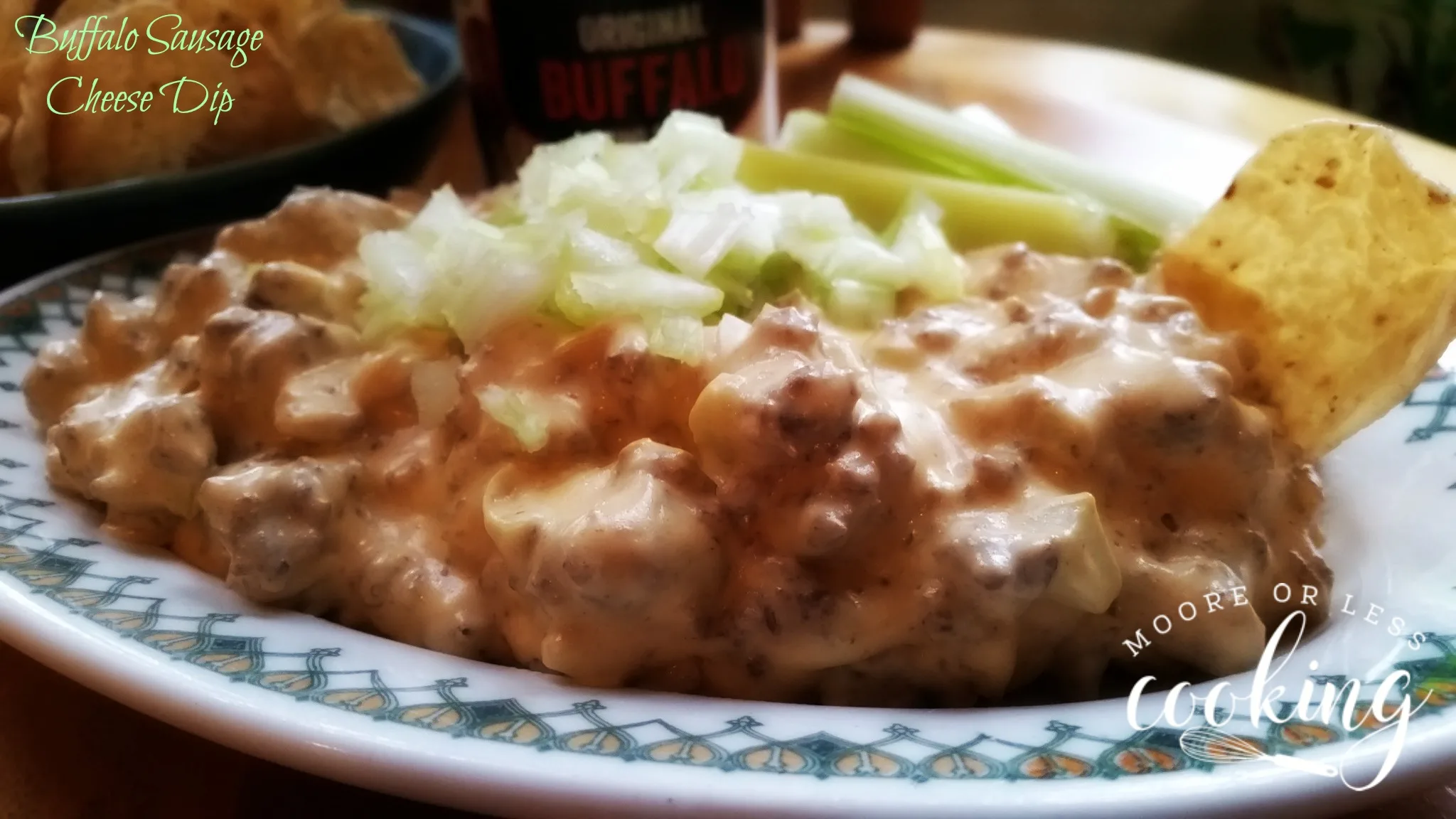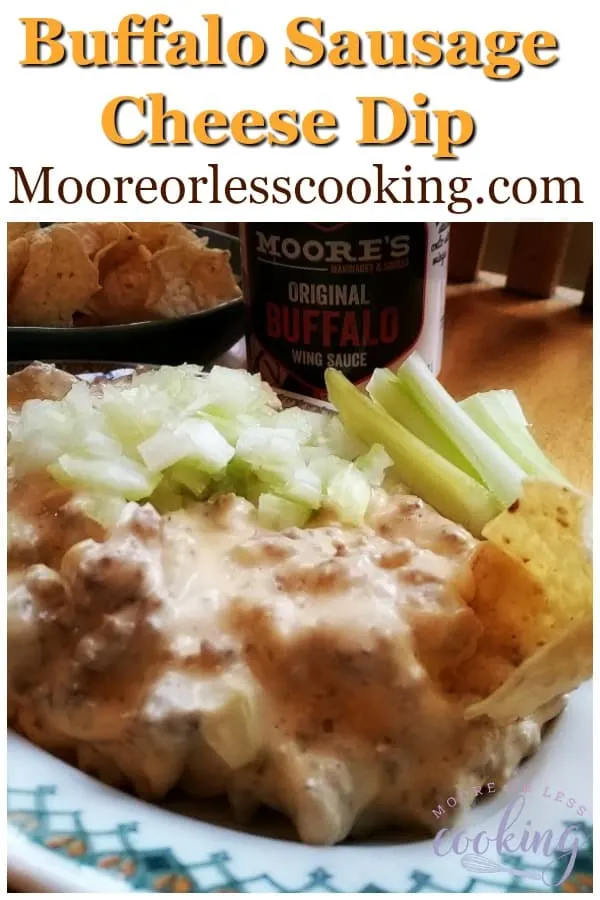 Ingredients are: Moore's Marinade Original Buffalo Wing Sauce, Jimmy Dean Pork Sausage, Cream Cheese, Sour Cream, celery and blue cheese. A Non- Stick saute pan is needed for this recipe. All of the ingredients are added into one pan, which makes this recipe so easy and on the table in under 15 minutes!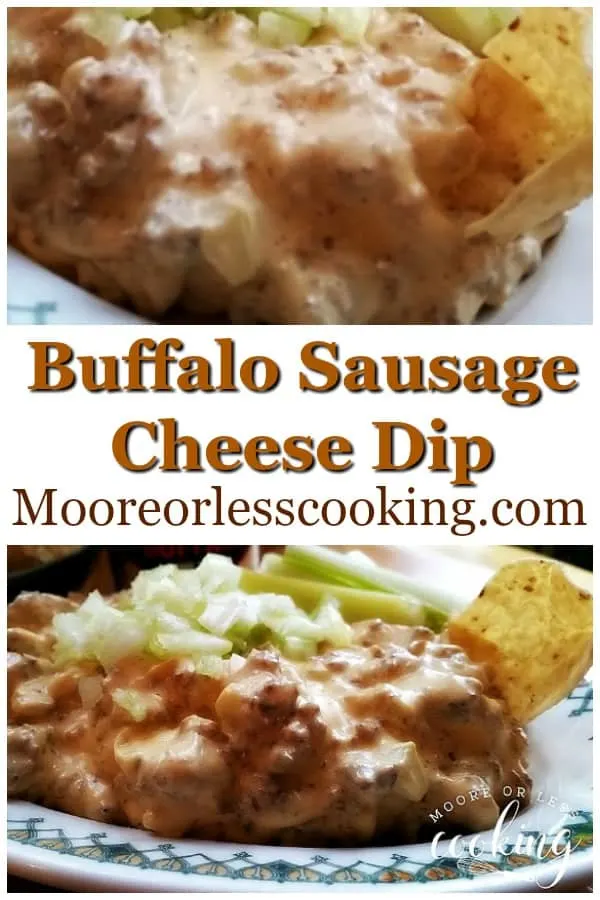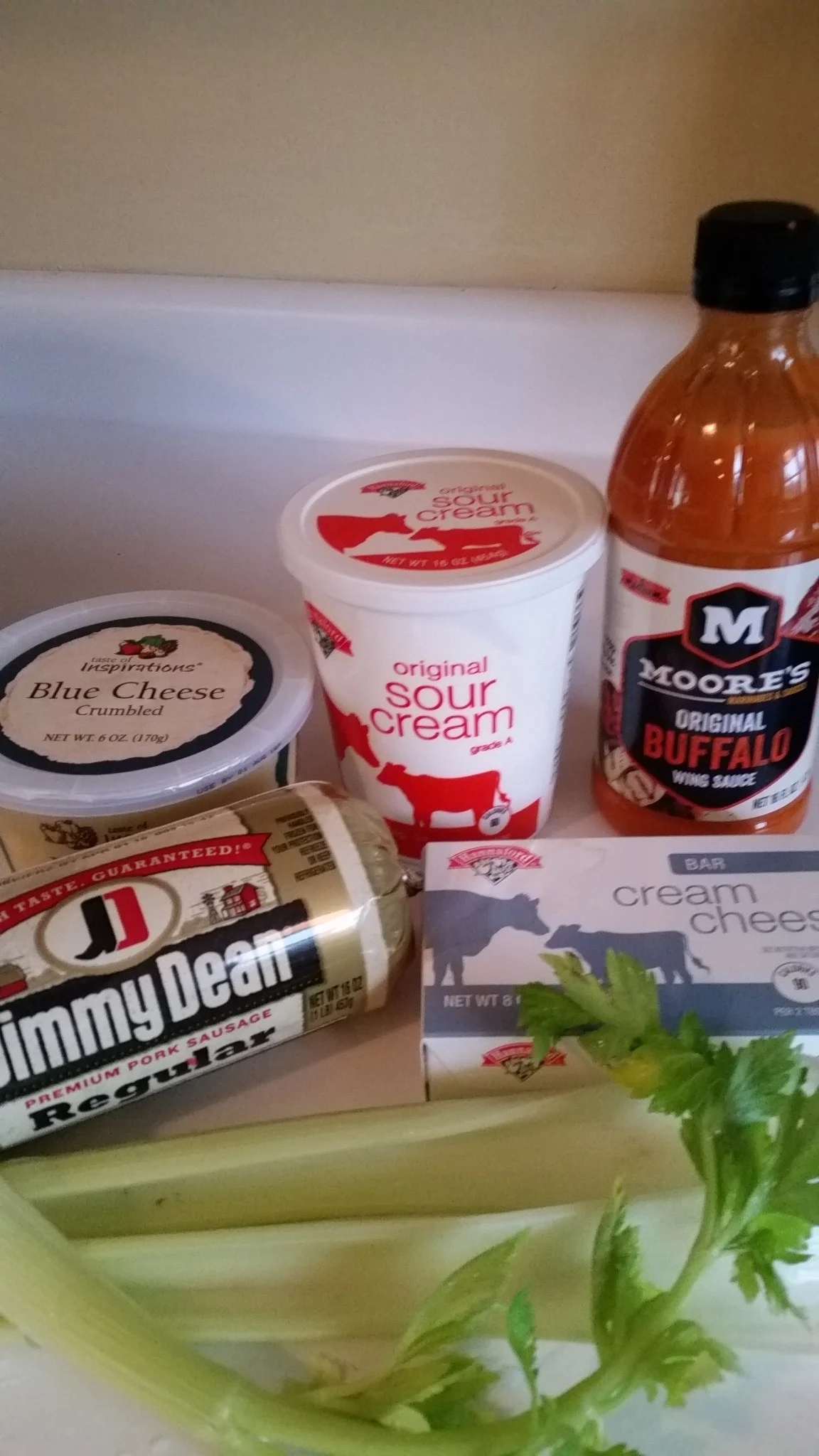 Saute pork until brown and cooked through.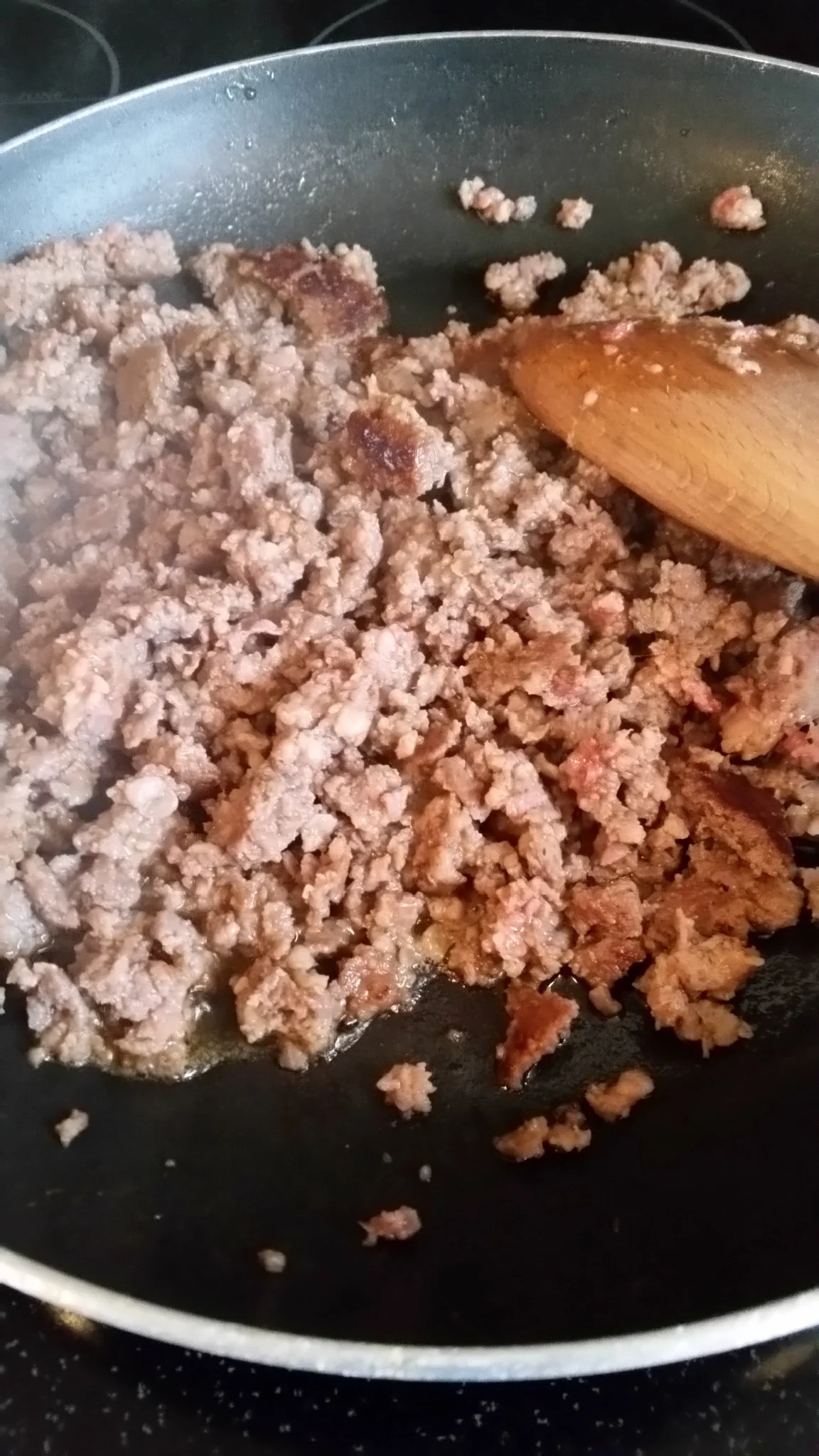 Measure out the ingredients.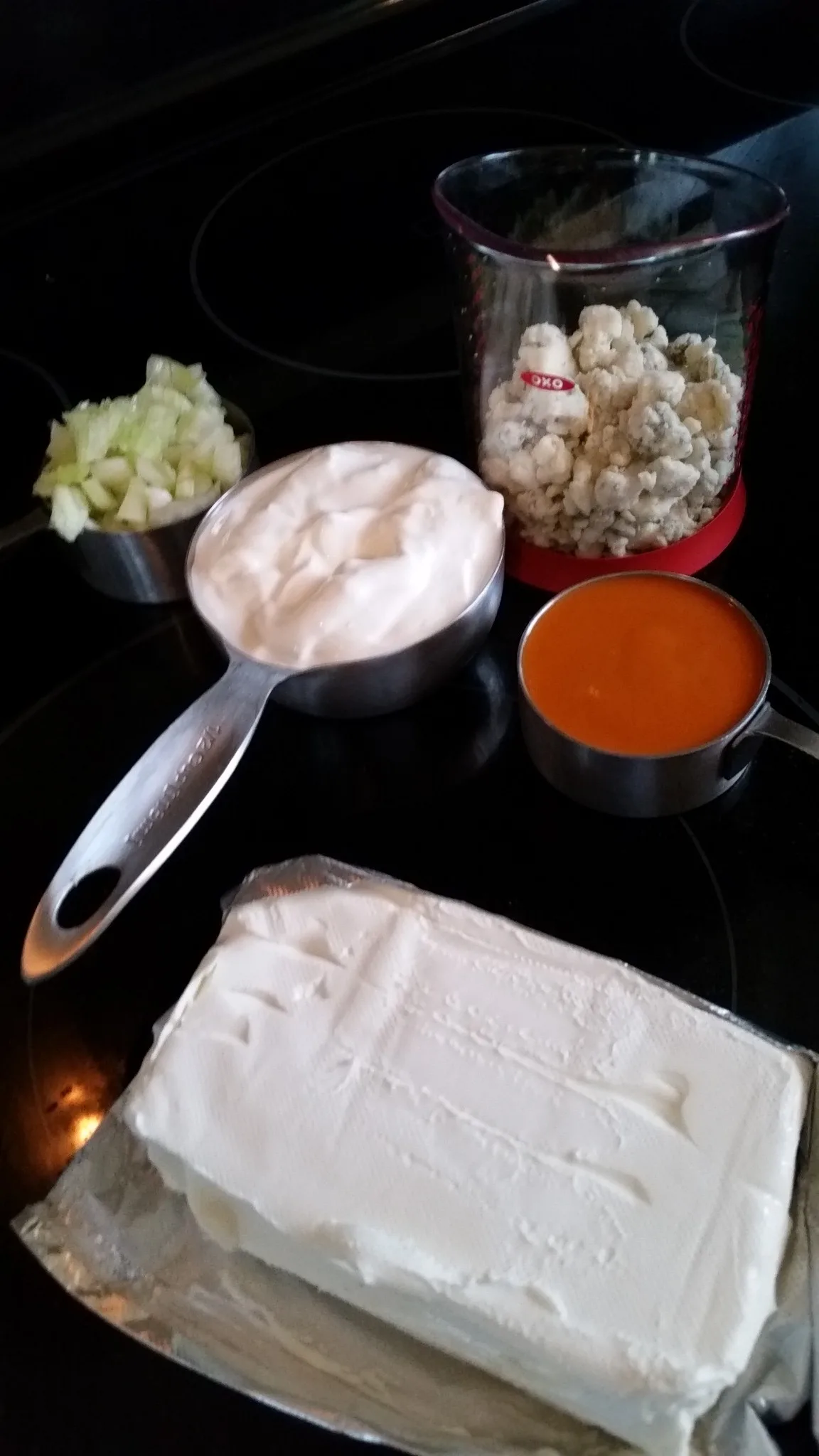 Moore's Marinade Buffalo Wing Sauce.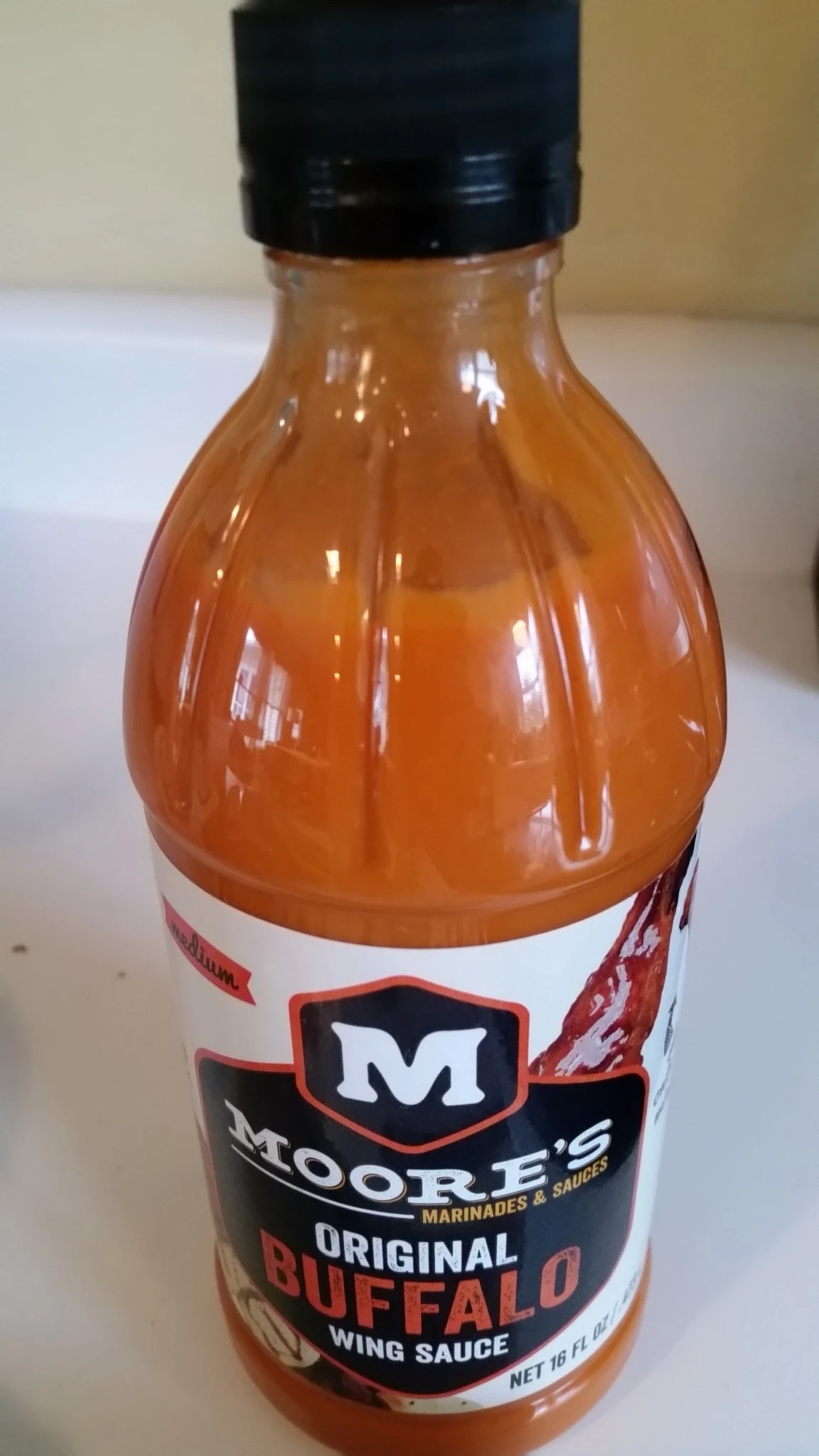 Add Cream Cheese to cooked pork.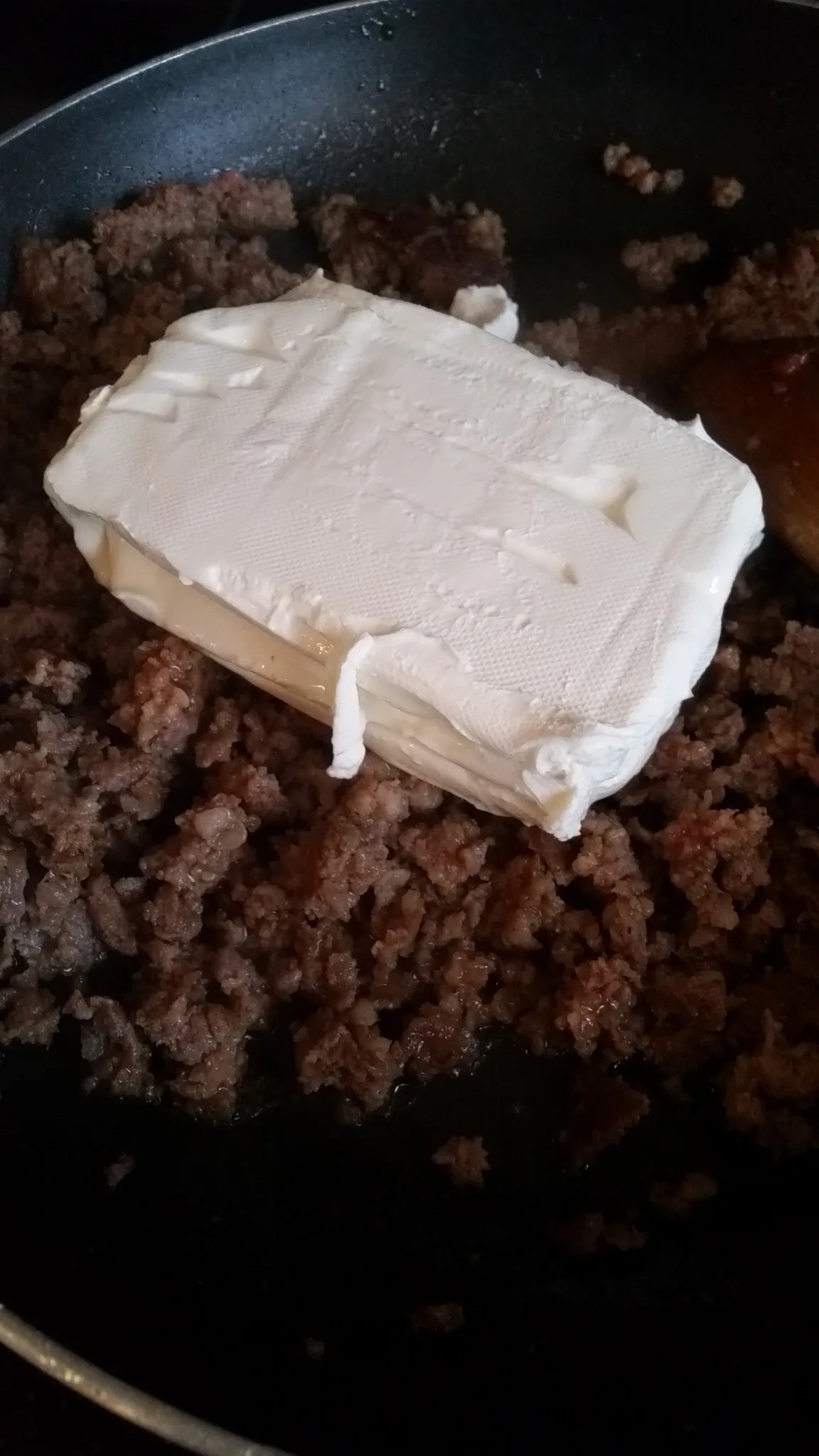 Sour Cream and Moore's Buffalo Sauce.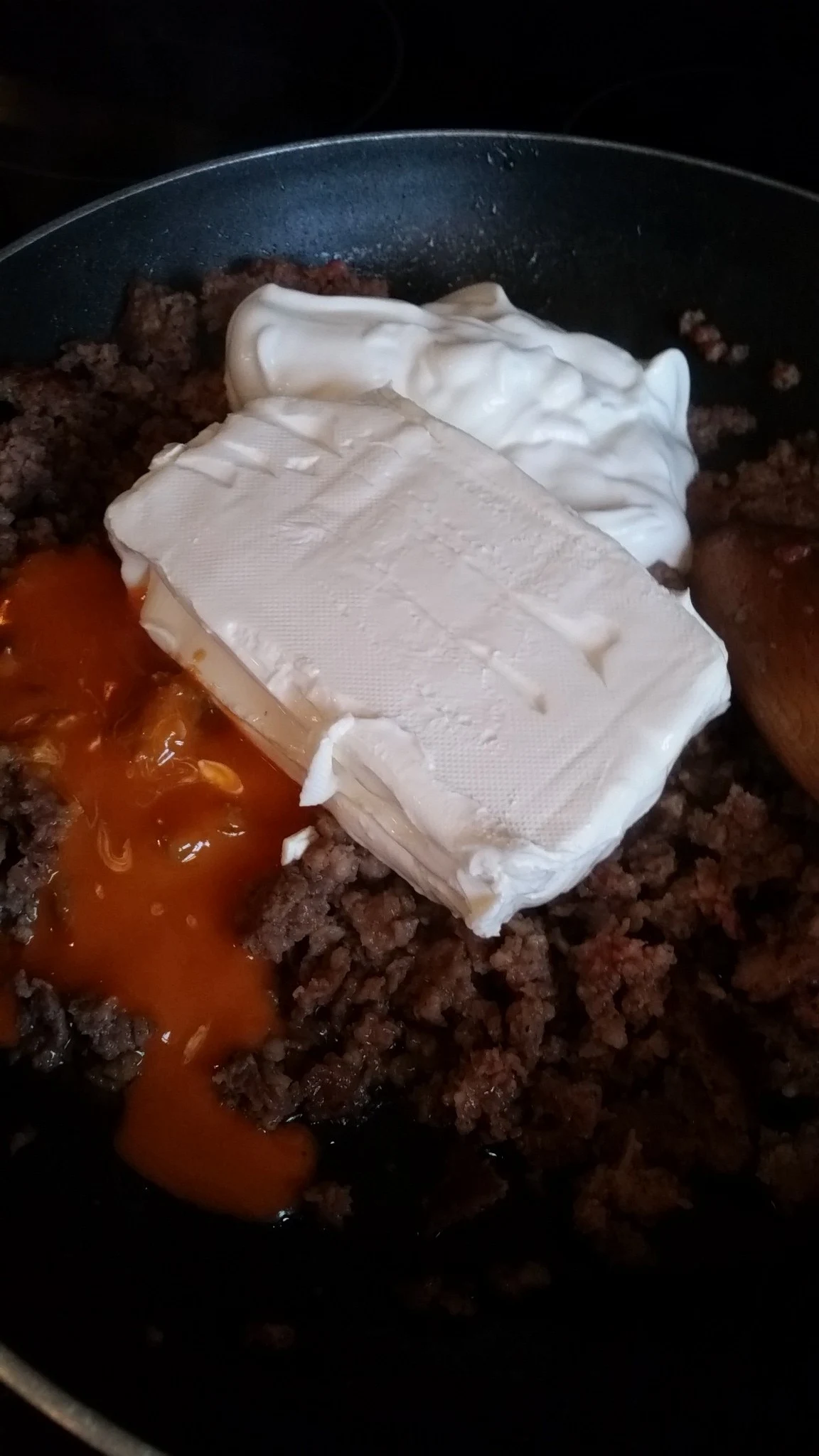 Cook and Stir until cream cheese is melted and smooth. Add blue cheese and chopped celery.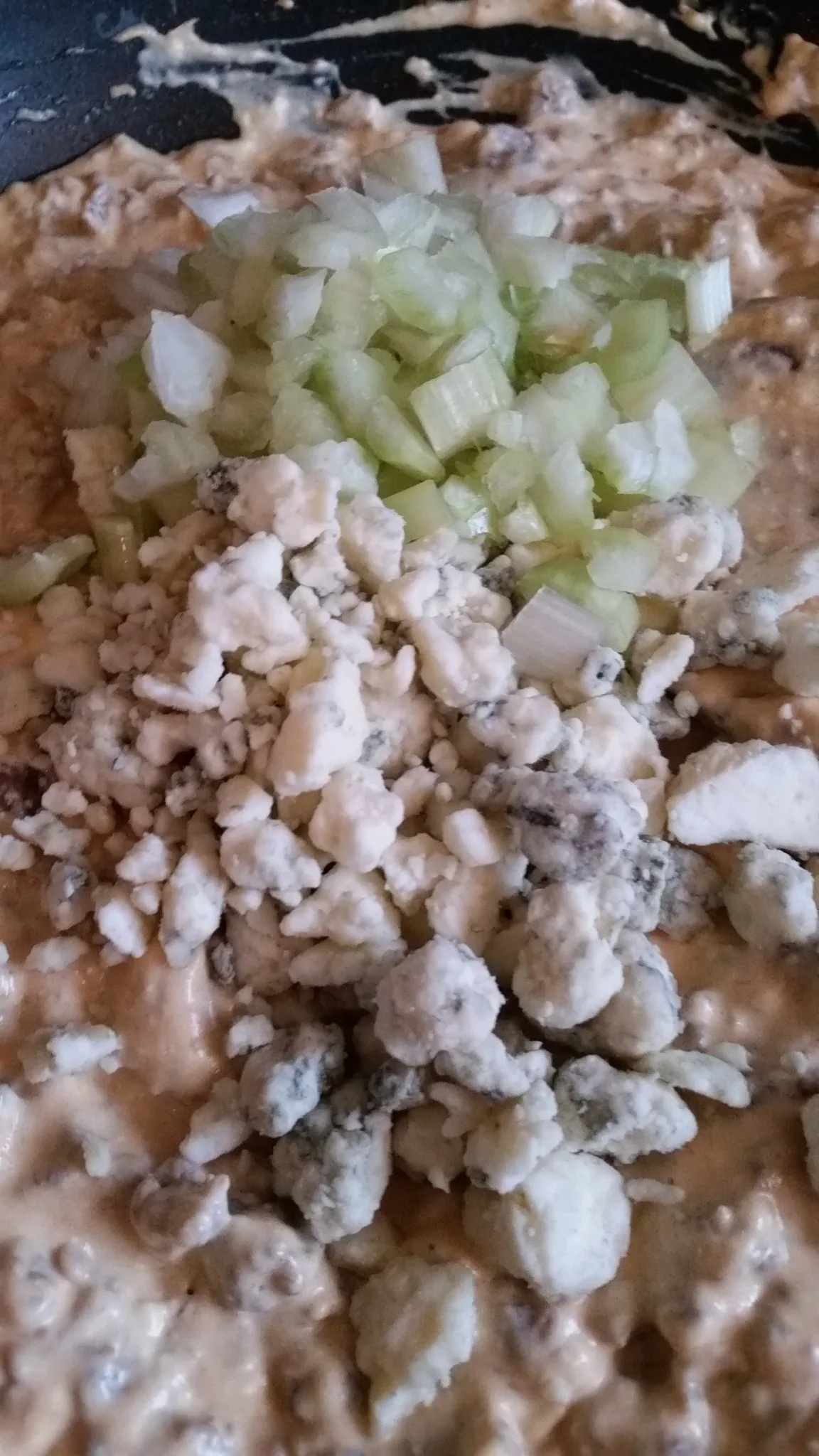 Serve warm in a serving dish. I love my Mother in law's dishes.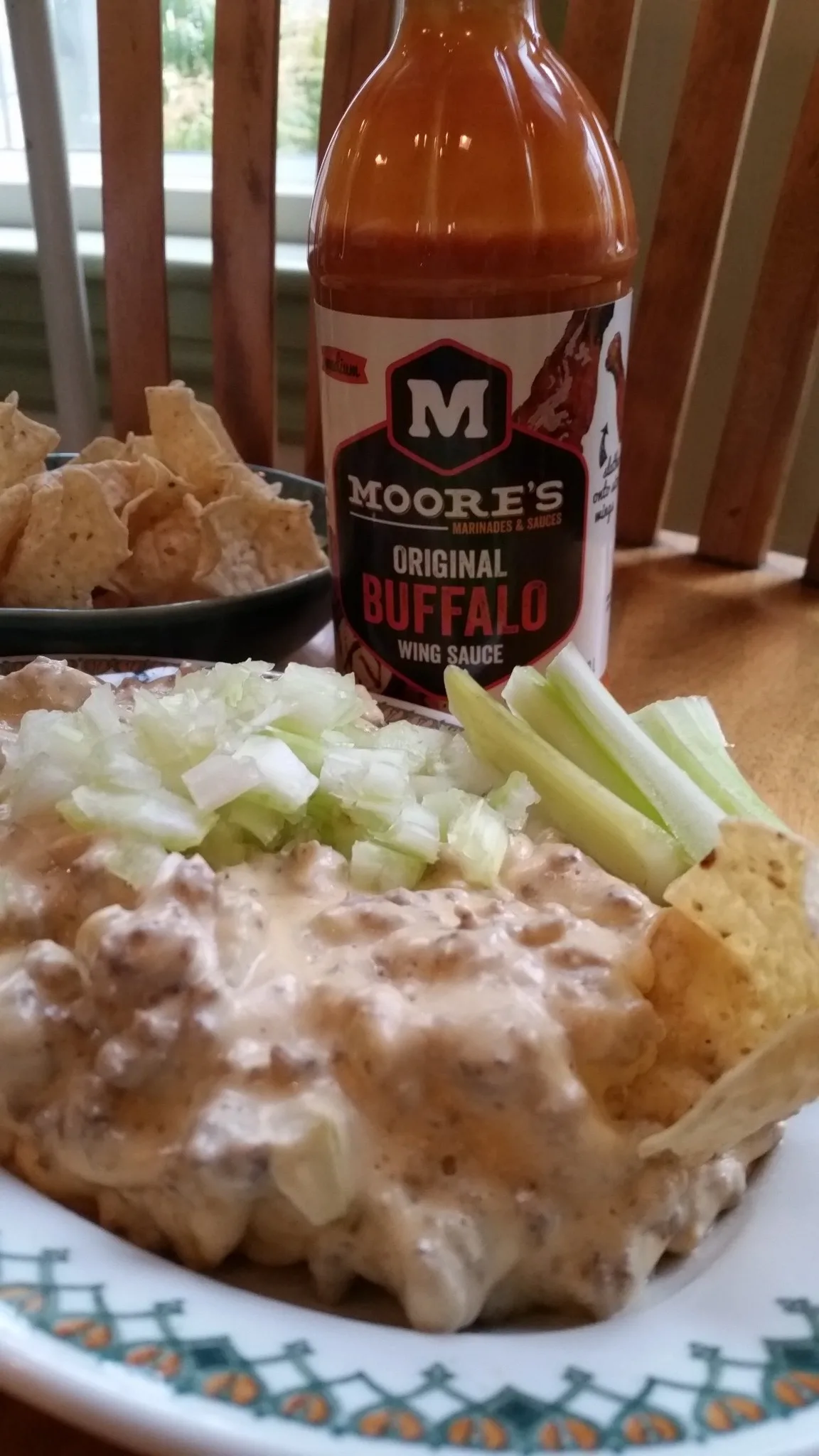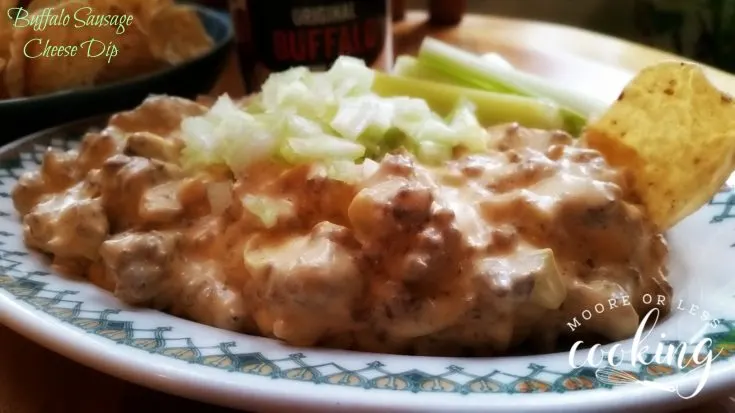 Yield:

6
Buffalo Sausage Cheese Dip
Delicious Cheesy Sausage Dip with Moore's Marinade Buffalo Sauce
Ingredients
1 package Pork Sausage
1 package Cream Cheese
1/2 cup Sour Cream
1/4 cup Moore's Marinade Buffalo Wing Sauce
1/2 cup chopped celery
1/2 cup Blue Cheese Crumbles
Tortilla scoop chips and celery sticks for serving
Instructions
In a non stick saute pan over medium heat, crumble pork sausage in pan.
Cook for 4-5 minutes until thoroughly cooked.
Add cream cheese, sour cream and Moore's Marinade Buffalo Sauce.
Cook and stir until cream cheese has melted and sauce is smooth.
Stir in blue cheese and celery, heat for about 2 minutes or until the cheese has melted.
Spoon cheese dip into a serving dish.
Serve with chips and celery sticks.