This post is sponsored by Hannaford. All opinions are my own.
It's so easy to enjoy this classic sub in a casserole form! Grab a fork and sink your teeth into this delectable Cheesy Meatball Sub Casserole.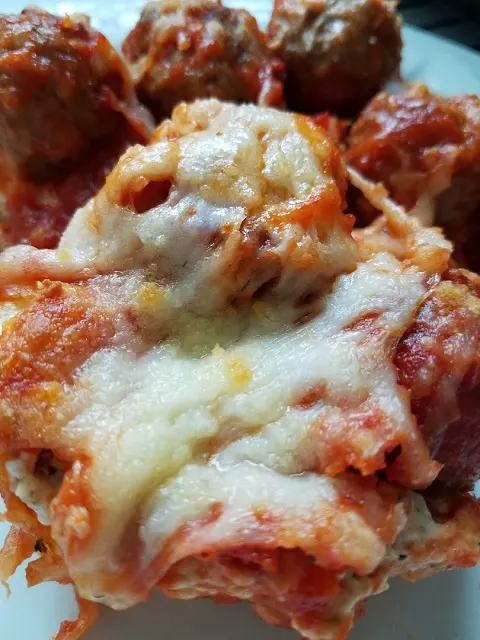 Hubs loves ordering his favorite Meatball Sub at our favorite Italian Deli. I thought I would surprise him with a meatball sub casserole! He absolutely loved it! So much that he went back for seconds!
PLEASE REMEMBER TO SHARE ON FACEBOOK
AND PIN IT!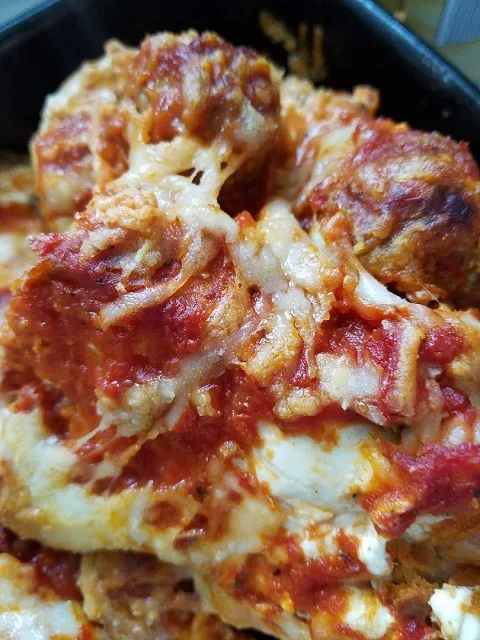 Let's get that big spoon and scoop some of this deliciousness onto a plate!
Look at that cheese!!
Make sure to toast the sliced bread first, place it under the broiler for a couple minutes until golden brown, flip it over and repeat.
Here's what you will need to make this Easy Cheesy Meatball Sub Casserole:
Hannaford Italian Style Meatballs
Hannaford Marinara Pasta Sauce
Hannaford Whole Milk Mozzarella Cheese
Hannaford Cream Cheese
Hannaford Italian Bread
Mayonnaise
Italian Seasoning
Black pepper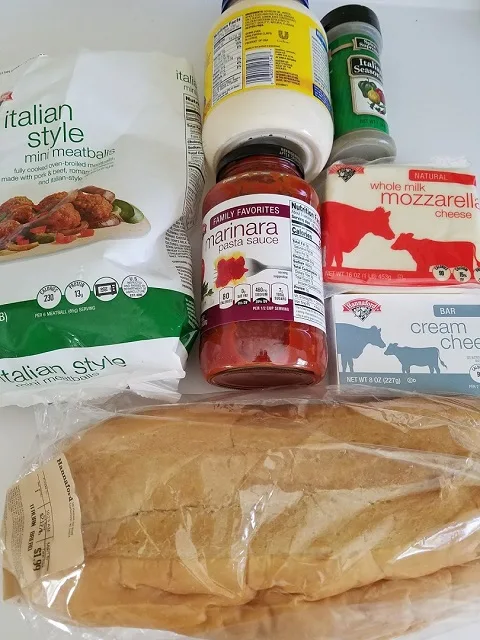 Slice the bread into 1″ slices.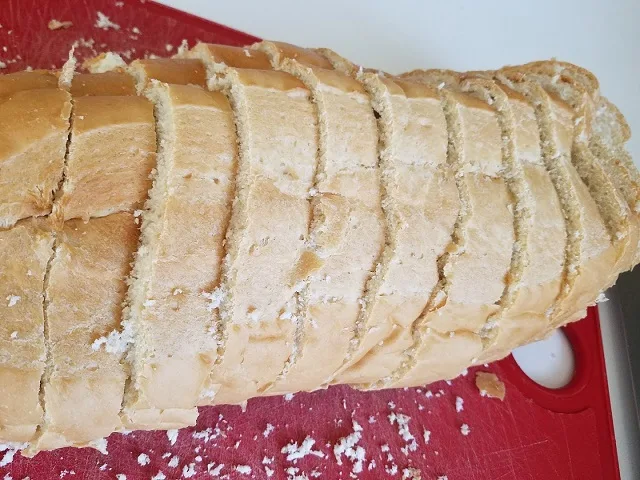 Toast the bread under a broiler for a couple minutes, flip over and broil for another couple minutes.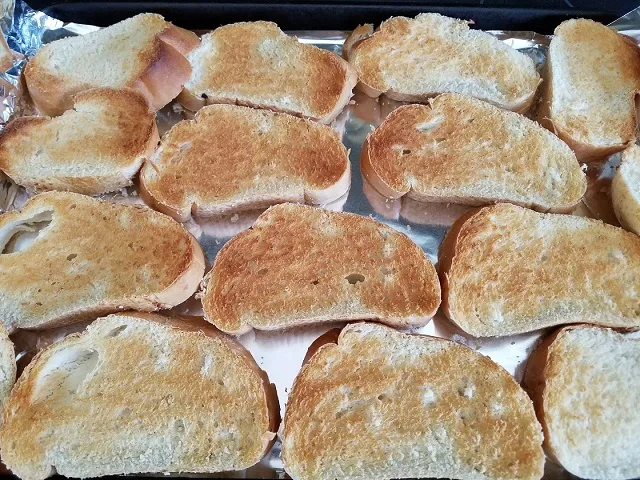 Make the cream cheese spread: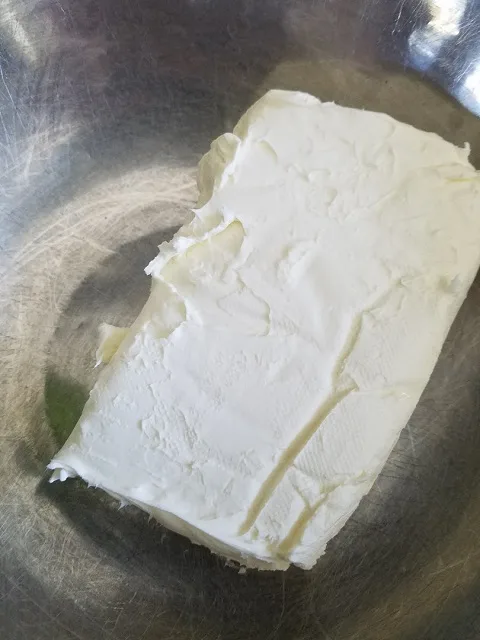 Add Mayonnaise.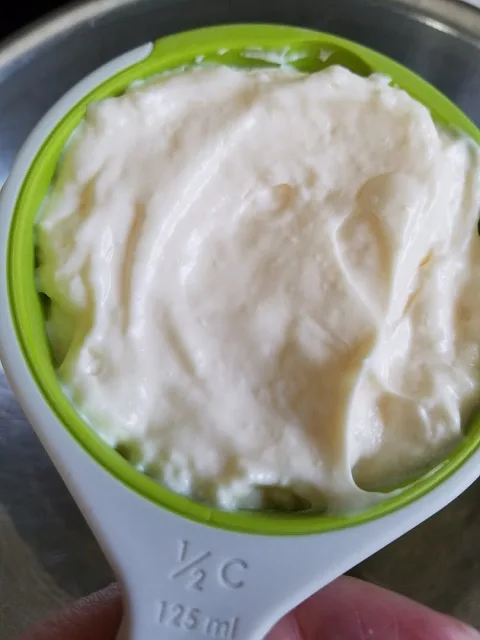 Add Italian Seasoning.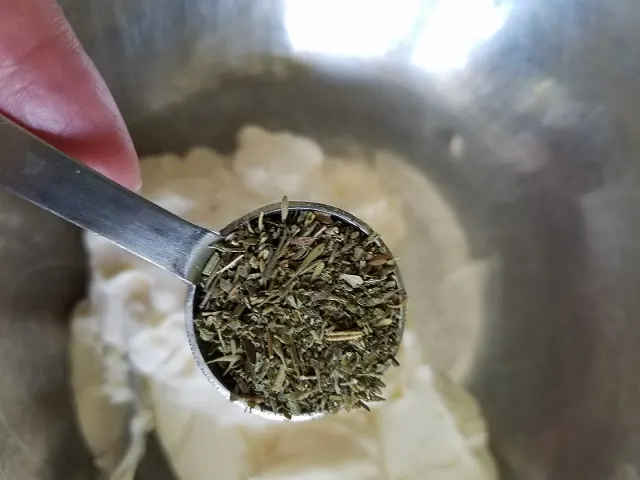 Add black pepper.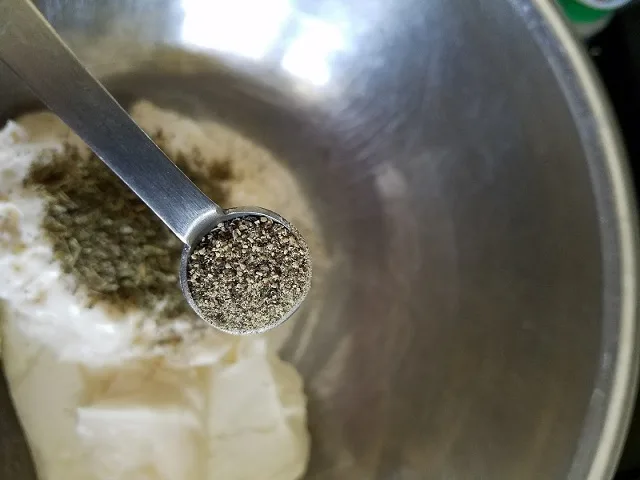 Mix it all up with a fork.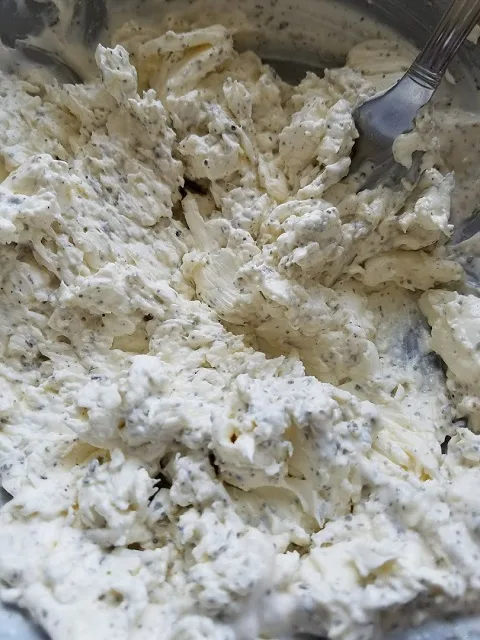 Spread on the toasted bread.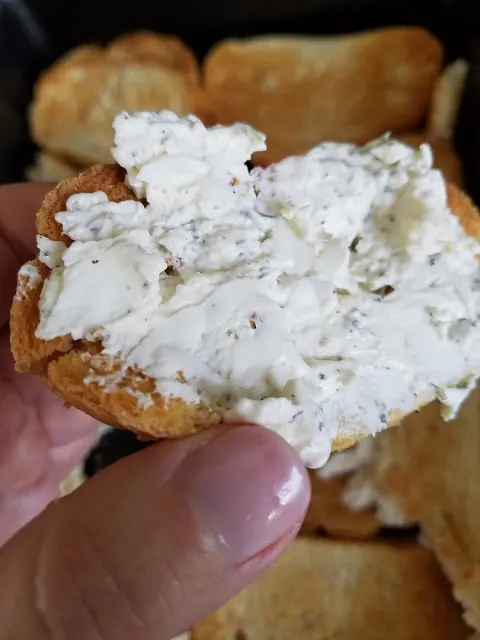 Sprinkle shredded mozzarella cheese over the bread.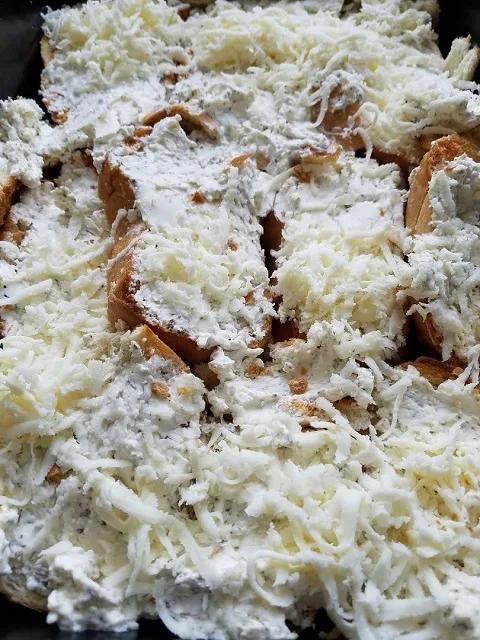 Toss meatballs with pasta sauce.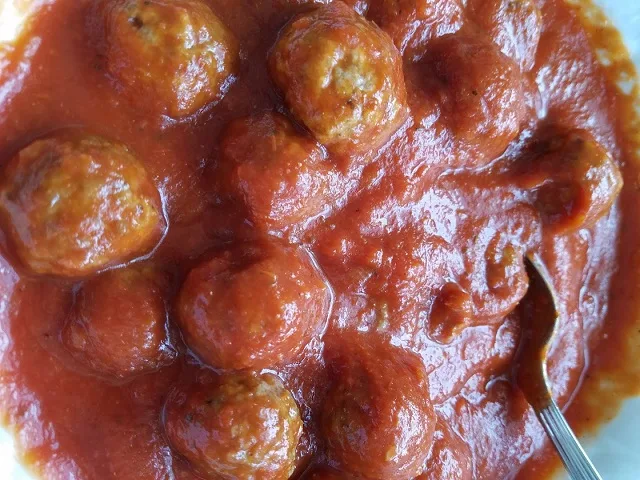 Pour the saucy meatballs over the bread.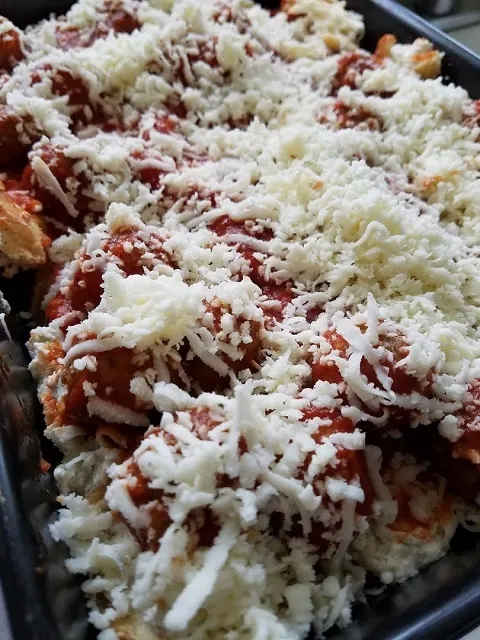 Add the rest of the shredded cheese. Ready to pop in the oven! Place in the oven for 30 minutes or until bubbly and golden brown.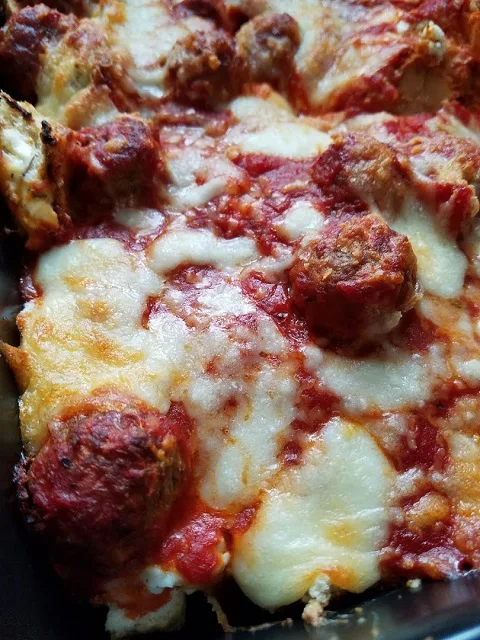 Are you wondering why I am using all of my favorite Hannaford products?
If you are like me and love to save, then this program is for you! Signing up for the My Hannaford Rewards program is quick and easy.
You can earn 2% rewards on all of the Hannaford store brand products and redeem your rewards quarterly.
You can get personalized coupons and offers based on the products you buy, such as Nature's Place, Taste of Inspiration and other Hannaford brands ( and more!).
It is so easy to manage your rewards with your computer or with the FREE Hannaford App. No cards or keychain tags necessary.
Here is what I have saved so far!! I am so excited to see my savings on my receipt every time that I go shopping. Just enter your phone number at the register when you check out!
PLAN: Check the app or go online often and virtually clip the coupons that you would like to save prior to shopping.
SHOP: Earn 2% rewards on every store brand product. The more store brands that you buy, the more rewards you will earn.
SCAN: Make sure to scan your rewards barcode or just type your phone number at the register every time you check out.
SAVE: You will be prompted quarterly to click the "Activate rewards" button.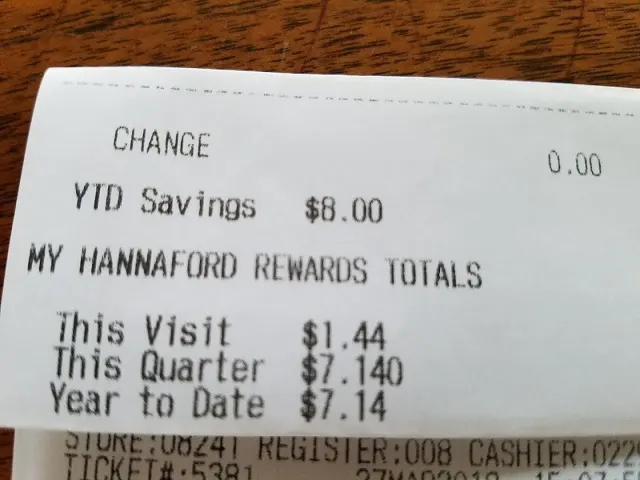 Looking to claim your rewards?
As I mentioned, your rewards accumulate each quarter. To activate, just click on the "Activate rewards" button in the app or online.
Don't forget, your rewards will expire after 90 days, so be sure to activate and redeem them when Hannaford notifies you that they are ready.
By the way, there's no tiered pricing as part of this program. Hannaford's low prices are still available to everyone and not exclusively for those who account sign up for the My Hannaford Rewards program. But, with all those extra savings, I can't find a reason not to sign up!
Shoppers earn a 2% reward on the food they buy most often, including fresh produce, meat, seafood, Hannaford deli items, and Hannaford brand items
Rewards can be redeemed each quarter, and customers get ongoing personalized coupons for foods and brands they love at sign-up, shoppers will also get offers for free groceries.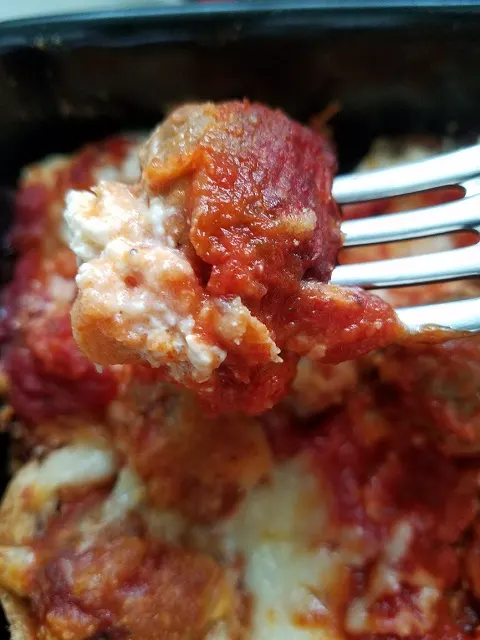 It is great for feeding a crowd too, just double the recipe!
You will have tons of very happy friends and a happy family! Look at that cheese!
Get my fork out because I need a bite… NOW!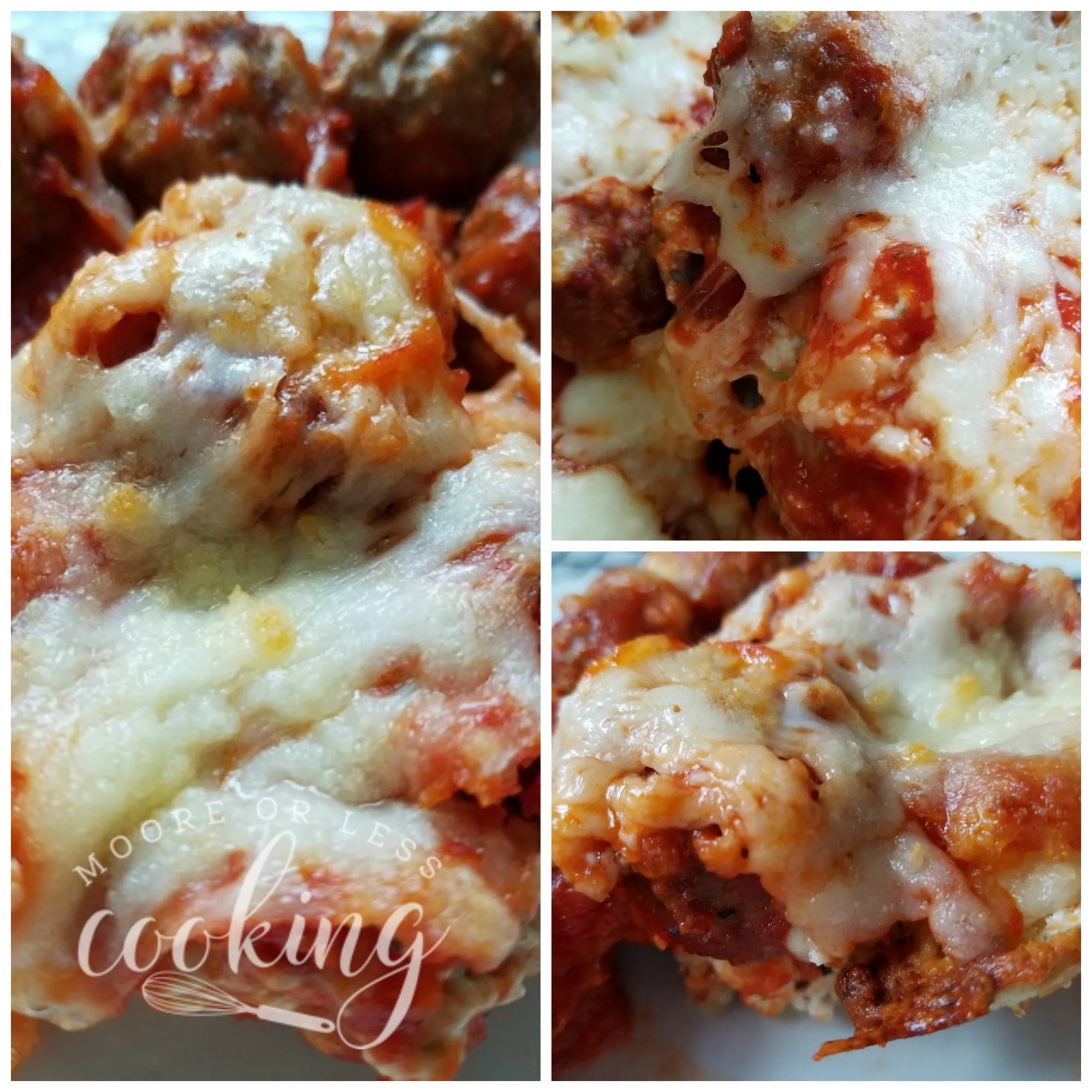 PIN IT: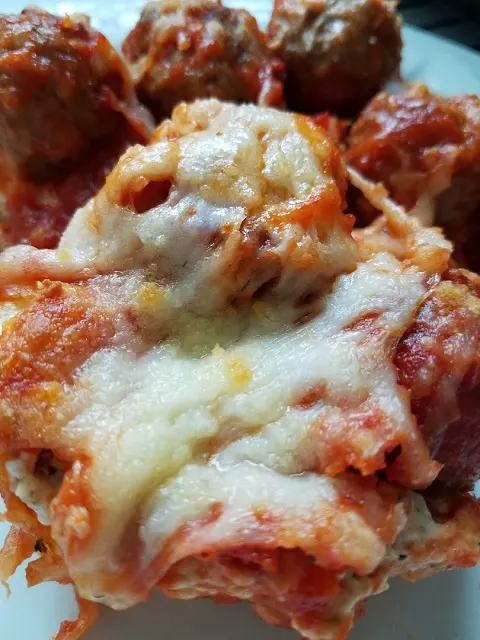 Yield:

8
Cheesy Meatball Sub Casserole
It's so easy to enjoy this classic sub in casserole form! Grab a fork and sink your teeth into this delectable Meatball Sub Casserole.
Ingredients
1 loaf Italian bread, cut into 1-inch thick slices
1 8-oz. pkg. cream cheese softened
1/2 cup mayonnaise
1 teaspoon Italian seasoning
1/4 teaspoon pepper
2 cups shredded mozzarella cheese, divided
1 pound pkg. frozen mini meatballs, thawed
1 28-oz. jar pasta sauce
Instructions
Place sliced bread on baking sheet and place under the broiler for 2 mins or golden brown, flip over and bake for another 2 minutes.
Transfer bread slices in a single layer in an ungreased 13"x9" baking pan; set aside. Break up extra pieces to fit into any spaces.
In a bowl, combine cream cheese, mayonnaise, and seasonings; spread over bread slices.
Sprinkle with 1/2 cup cheese; set aside.
Gently mix together meatballs and pasta sauce spoon over cheese.
Sprinkle with remaining cheese.
Bake, uncovered, at 350 degrees for 30 minutes.
Serve with a salad.
Nettie is a wife and mother who is passionate about cooking and baking… especially when easy meals are involved! With 5 children, Nettie insists that all meals, snacks, and desserts come together quickly! You will find a wide variety of easy yet scrumptious recipes on her very popular website
Moore or Less Cooking

FACEBOOK
|
TWITTER
|
GOOGLE+
|
PINTEREST
|
BLOGLOVIN
|
INSTAGRAM|