This shop has been compensated by Collective Bias, Inc. and its advertiser. All opinions are mine alone. #GetGrillingAmerica #CollectiveBias
These meaty, fall off the bone, tender, and juicy ribs will be a hit at your next Barbeque.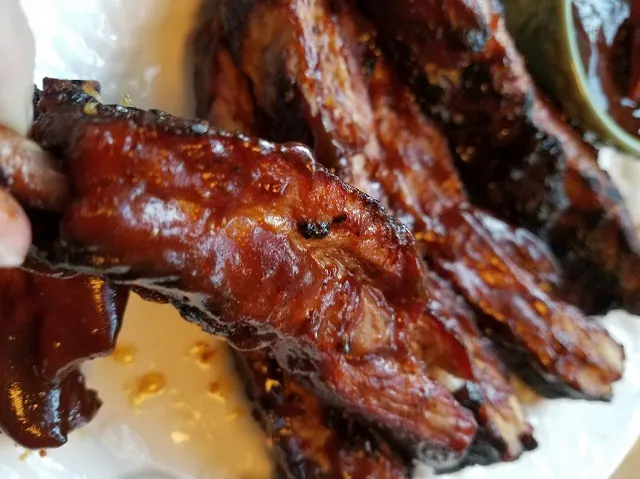 These ribs are the best that I have ever tasted. The rub combined with sauce makes a zesty flavorful rib, it's lip-smacking delicious!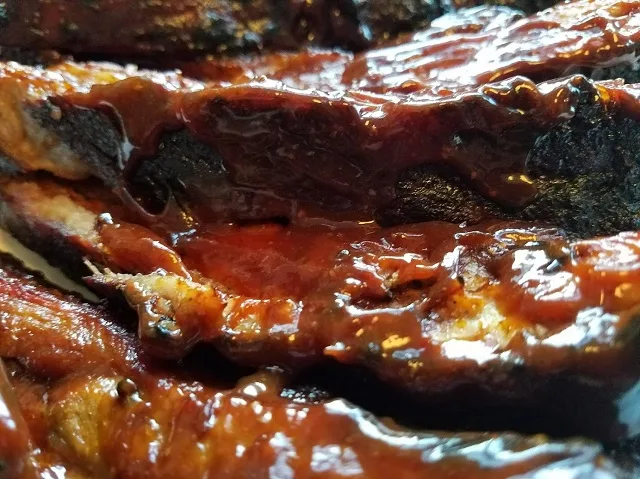 Easy to make Southern Sticky Ribs using Smithfield® Extra Tender Pork Back Ribs are perfect to make when barbecuing.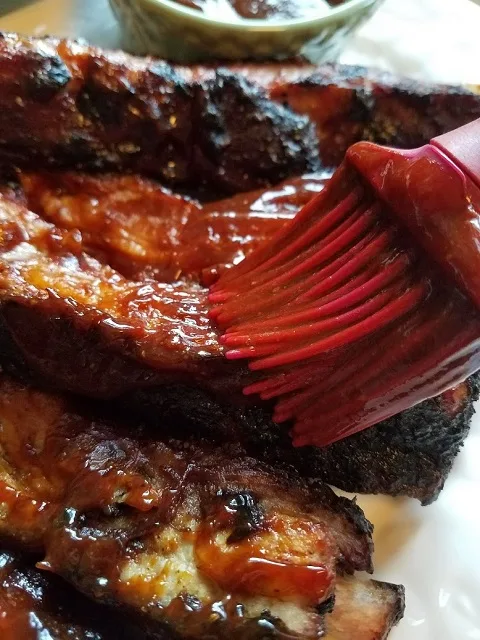 Did you know that Championship Pitmasters use Smithfield Fresh Pork in their competitions and on their backyard grill? It's because they know when the quality of the meat matters most which is why they use Smithfield Fresh Pork.
PLEASE REMEMBER TO SHARE ON FACEBOOK
AND PIN IT!
Smithfield Fresh Pork is perfect any night on the grill, whether a great weeknight meal or getting together to barbecue with family and friends.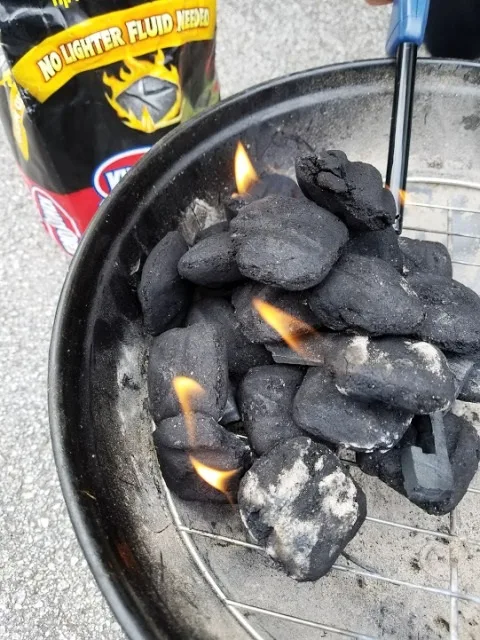 It's spring in Maine, perfect weather for a BBQ! The tulips and daffodils are pushing up and crocuses are abounding.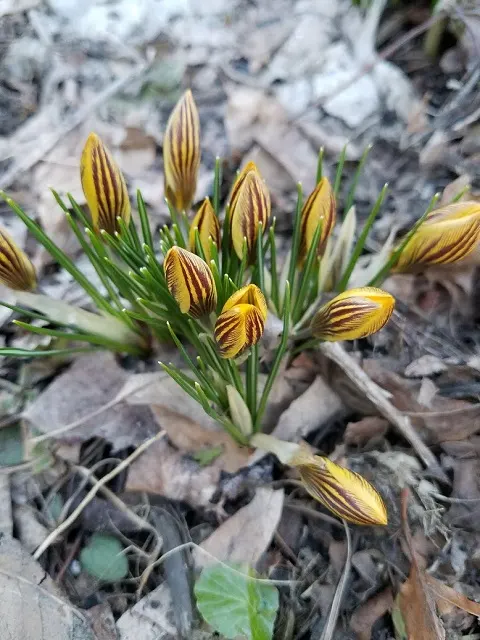 Get the grill ready for some BBQ!!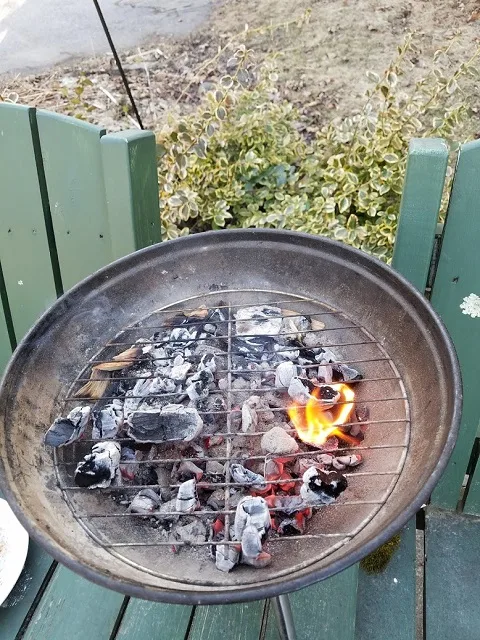 To get the most smoke, soak wood chips in water for 15-30 minutes, and then place the drained chips on the hot coals. Heat the wood chips for 10 minutes or until they start letting off smoke before putting food on the grill.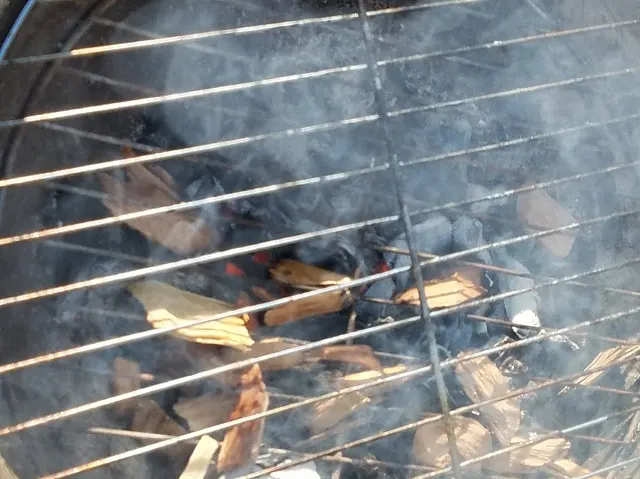 Smithfield Extra Tender fresh pork is more tender and juicy, so no matter the level of experience your readers have in the kitchen or at the grill, their pork is sure to impress.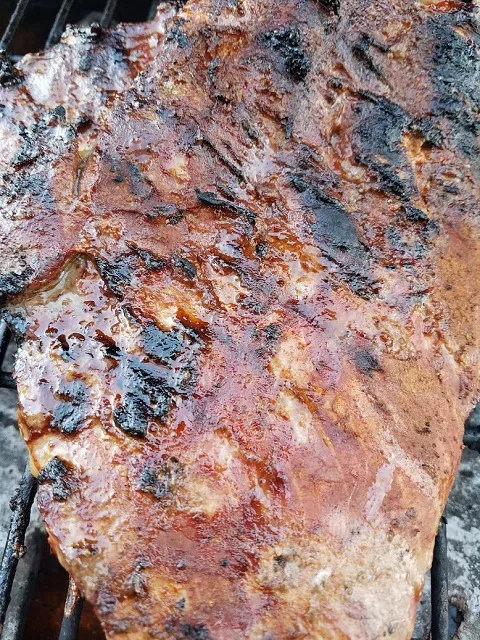 Smithfield Ribs are the secret weapon for making great ribs on the grill.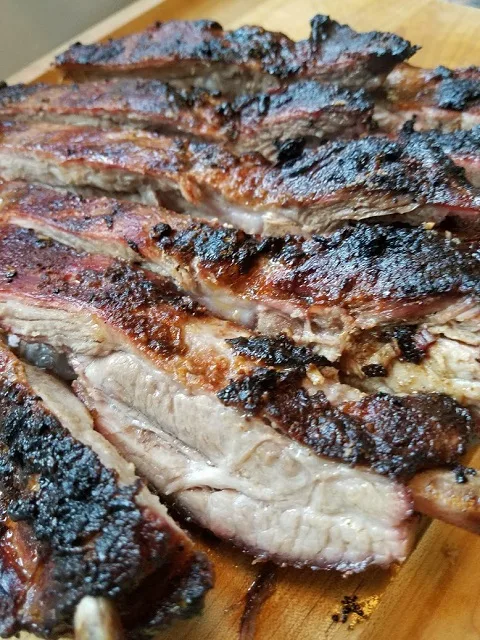 It's so easy to grill ribs! I think the flavor is far superior to cooking them any other way. I love that crusty caramelized flavor that happens when ribs are grilled on a charcoal grill. My secret weapon for making the perfect grilled ribs is by using Smithfield Extra Tender Ribs~ it works like a charm, every time!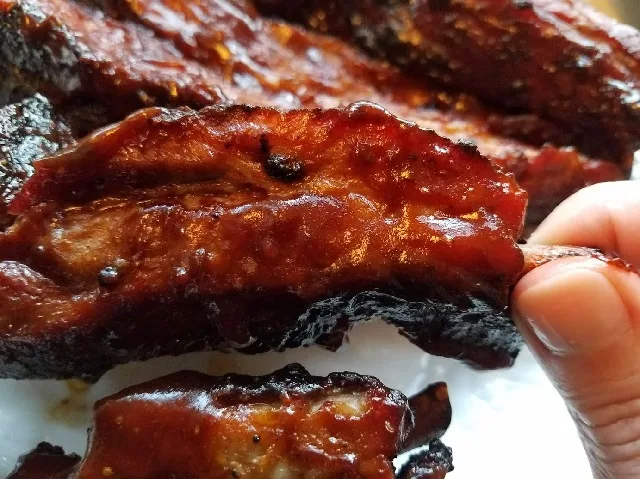 No need for a fork and knife, this is finger food! Make sure to have lots of napkins!
My favorite tips and techniques for grilling ribs:
Use very good charcoal such as Kingsford Charcoal. Stack the coals on one side of the grill in a pyramid style, keep the other side empty.
Add apple wood chips to charcoal for a delicious smoky flavor, soak wood chips in water for 15 mins before adding to charcoal.
When choosing ribs to grill, choose Smithfield Ribs. They are hand-trimmed, extra tender, and juicy. Plus Smithfield Fresh Pork does not add hormones or steroids.
Make a simple rub and sauce for the ribs.
Make sure to keep your charcoal temperature at 250-300 degrees.
No matter what your level of expertise is, you can grill great ribs!
There is no need to be intimidated by grilling, I think it's one of the easiest ways of cooking and clean up is a snap!
For all of your grilling needs, visit your local Walmart to pick up Smithfield Fresh Pork. It makes me happy that I can get quality meat right in my local Walmart meat case.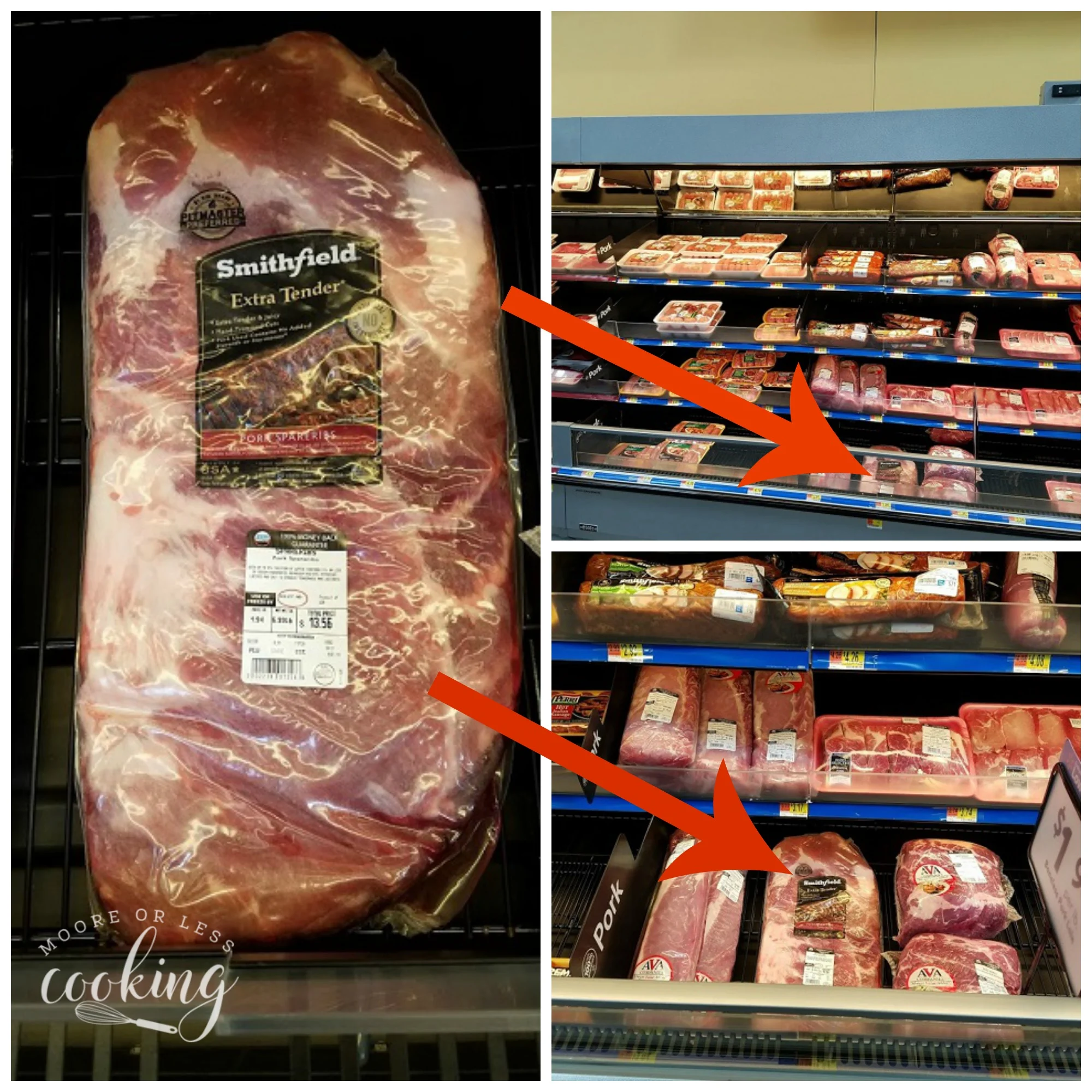 For more information:
Smithfield Grilling Brand Page
Smithfield Facebook Page for more Grilling content inspiration
Check out this Ibotta Offer:

If you don't know about Tuffy Stone, he is a classically-trained French chef, television personality, and accomplished pitmaster. He has been a judge and host on the Destination America reality television show BBQ Pitmasters since 2009.
Tuffy founded the "Cool Smoke" professional barbecue team and co-owns four Q Barbeque restaurants and Rancho T restaurant in Richmond, Va.
He has earned the Grand Champion titles in nearly every major barbecue competition including the American Royal World Series of Barbecue (2013 & 2014), Jack Daniel's World Championship Invitational Barbecue (2013 & 2015), and the Kingsford Invitational (2015).
Check out this great video from grill master Tuffy Stone:

Ingredients to make the rub:
dry mustard
paprika
brown sugar
garlic powder
onion powder
celery seed
allspice
applewood salt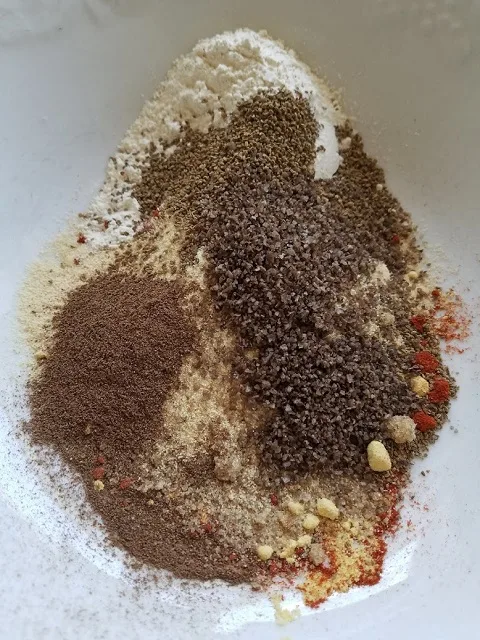 Ingredients for the sauce:
ketchup
molasses
apple cider vinegar
water
liquid smoke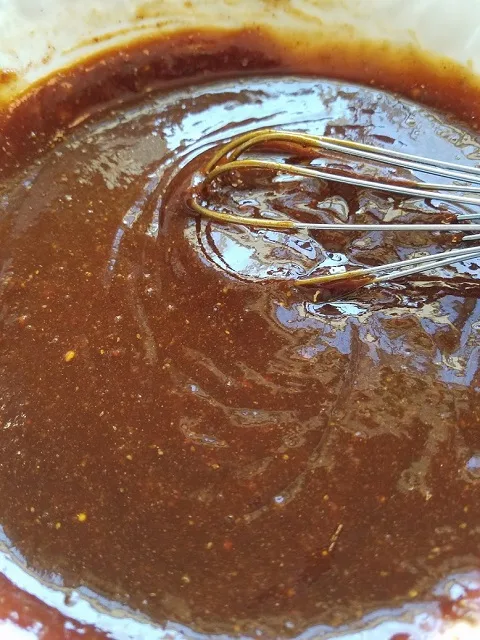 Sprinkle the rub mixture over the ribs, smooth it out with your hands on front and back. Cover with plastic wrap and let sit at room temperature for at least an hour.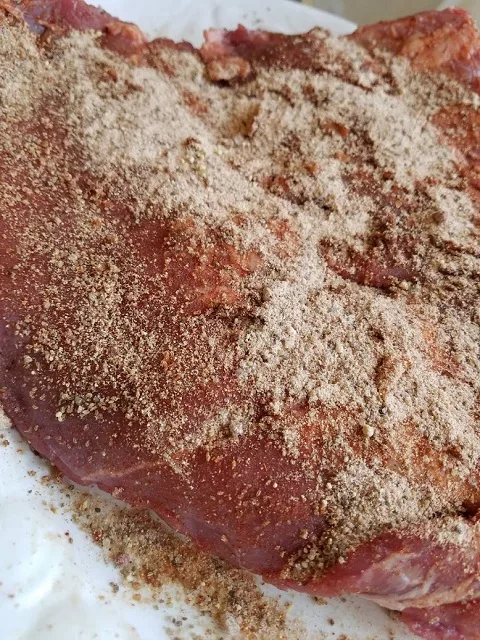 After the ribs have been sitting for an hour, make the BBQ sauce.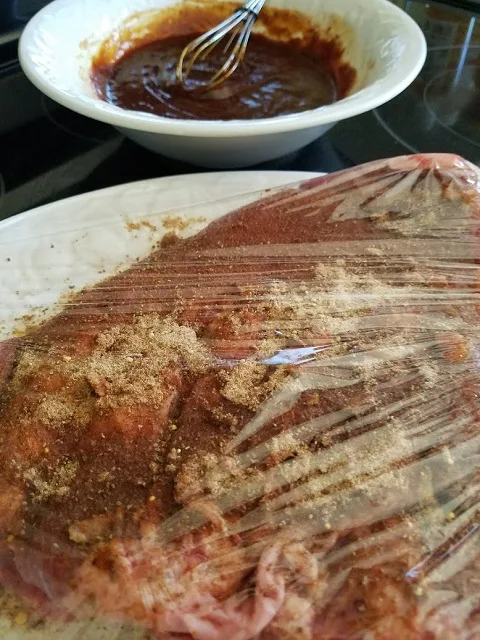 In a bowl, add ketchup, molasses, apple cider vinegar, water, and liquid smoke.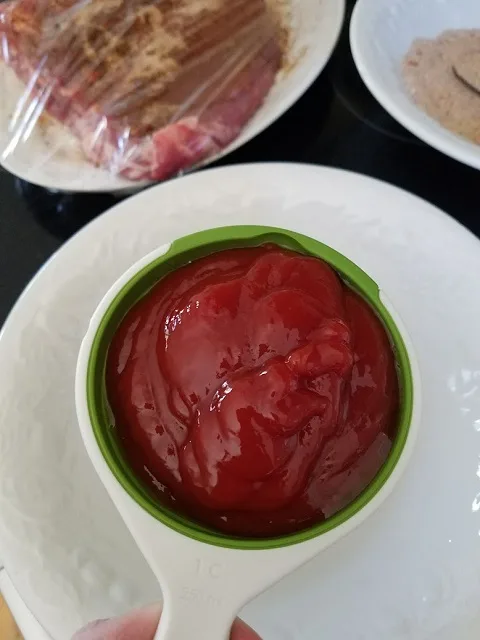 Add ketchup.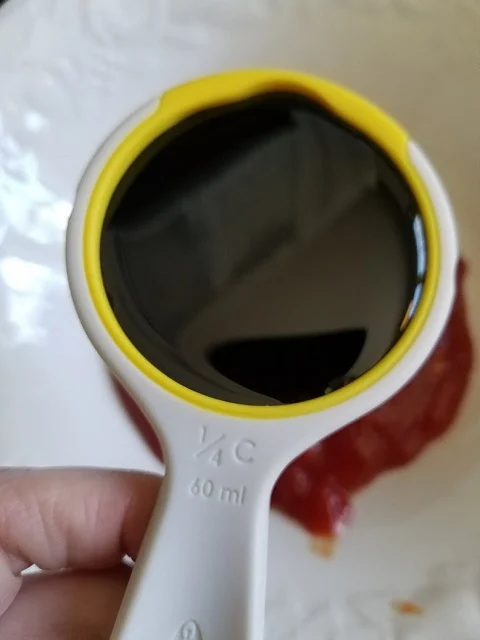 Add molasses.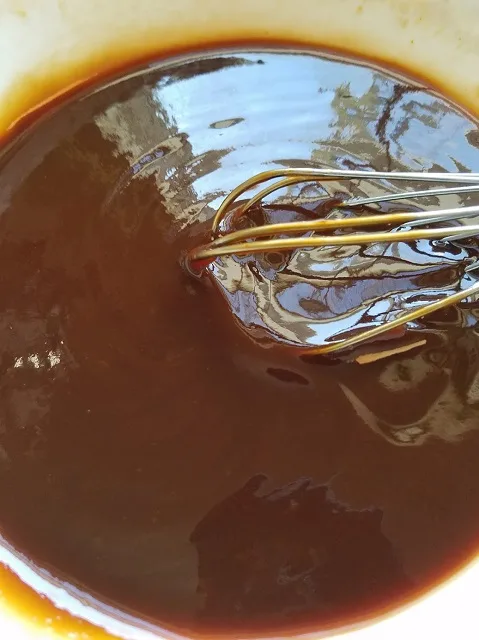 Add the reserved 2 tablespoons spice rub.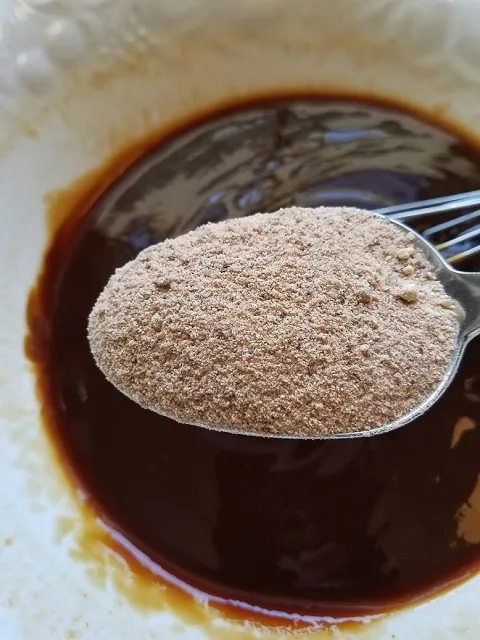 Make sure to slather lots of sauce on the ribs, you can always put them back on the grill for that sticky BBQ sauce yumminess.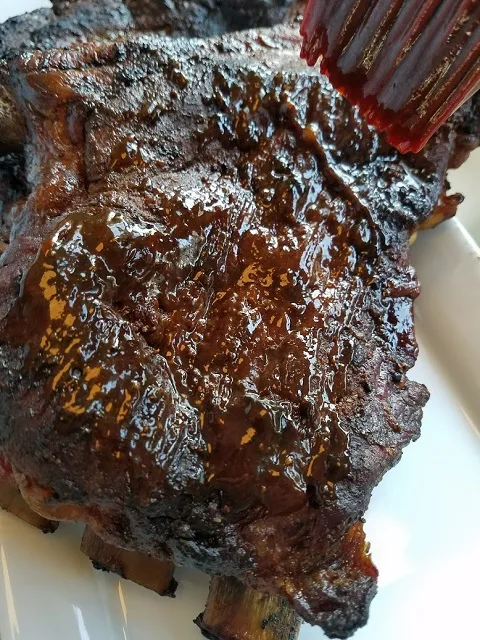 Cut the ribs up and get ready to eat!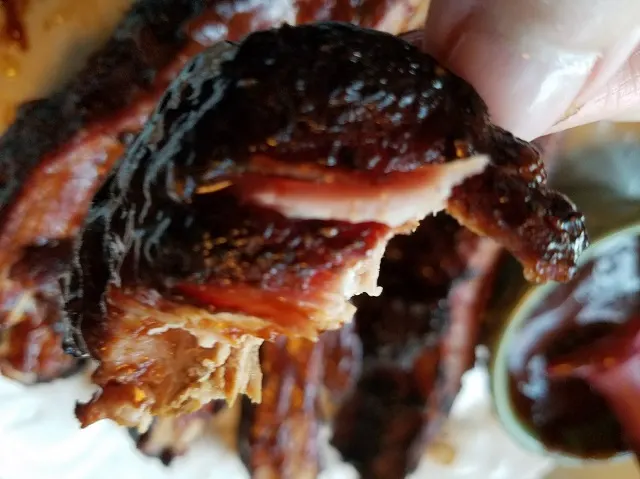 PIN IT: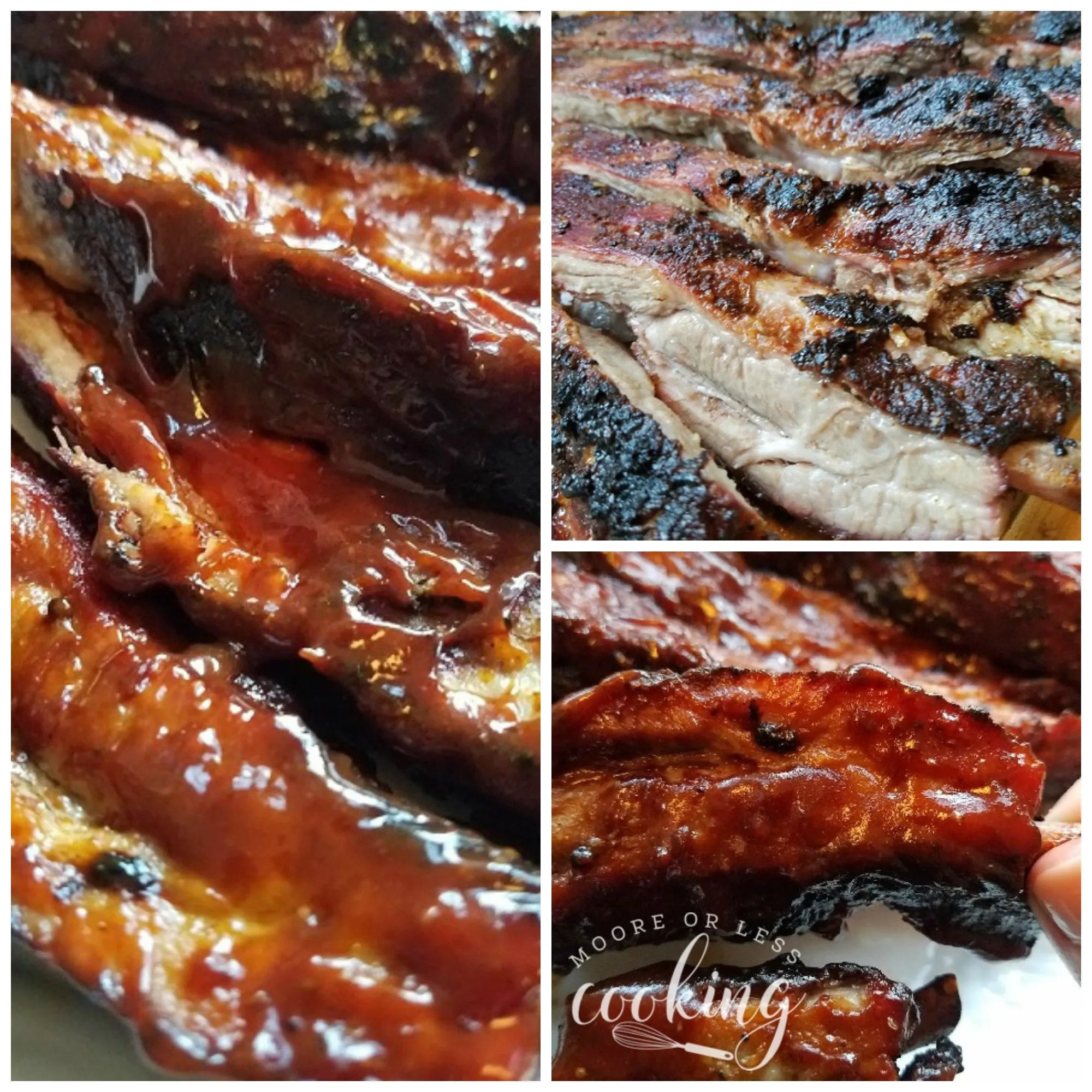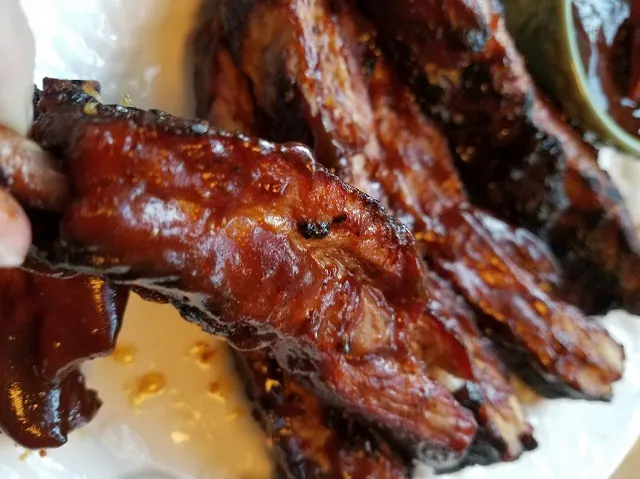 Yield:

8
Southern Sticky Ribs
Total Time:
2 hours
30 minutes
These meaty, fall off the bone, tender, and juicy ribs will be a hit at your next Barbeque.
Ingredients
1 package of Smithfield Extra Tender Pork Back Ribs, 7 lbs
SPICE RUB (RESERVE 2 TBSP OF THIS RUB FOR THE BARBECUE SAUCE)
1 tablespoon dried mustard
1 tablespoon paprika
1 tablespoon dark brown sugar
1 1⁄2 teaspoons garlic powder
1 1⁄2 teaspoons onion powder
1 teaspoon cayenne pepper
1 1⁄2 teaspoons celery seed
1⁄2 teaspoon ground allspice
1 1/2 teaspoon
APPLEWOOD CHIPS
1 cup apple wood chips, soaking in water for 15 min
NO COOK BARBECUE SAUCE
reserved 2 tbsp dry rub seasonings
1 1⁄4 cups ketchup
1⁄4 cup molasses
1⁄4 cup apple cider vinegar
1⁄4 cup water
1⁄8 tablespoon liquid smoke
Instructions
Trim the membrane off of the backside of the ribs. Use a paring knife to start to grab the membrane, and a paper towel to pull the membrane.
Flavor the meat with spice rub.(reserve 2 tbsp of the rub for your sauce). Pat the meat dry with a paper towel to ensure that the spice is distributed evenly and no clumps are formed.
Remove the water from the wood chips and place the chips in an aluminum pie tin.
Place the rib rack over indirect low heat (over the drip pan) as far from the coals as possible, with the bone sides facing toward the charcoal. Close the lid. Close the top vent about halfway. Let the racks cook for 1 hour- 2 hours. They are done when the meat has shrunk back from most of the bones by ¼ inch or more. When you lift a rack by picking up one end with tongs, bone side up, the rack should bend in the middle and the meat should tear easily. If the meat does not tear easily, continue to cook the racks.
Barbecue sauce preparation:
In a bowl combine the spice rub, ketchup, molasses, cider vinegar, water, liquid smoke and stir well.
Spread approx a cup of sauce over the meat and serve!
Nettie is a wife and mother who is passionate about cooking and baking… especially when easy meals are involved! With 5 children, Nettie insists that all meals, snacks, and desserts come together quickly! You will find a wide variety of easy yet scrumptious recipes on her very popular website
Moore or Less Cooking

FACEBOOK
|
TWITTER
|
GOOGLE+
|
PINTEREST
|
BLOGLOVIN
|
INSTAGRAM|