I am beyond excited today, because it is October 5…. and that means it is the first day of #Choctoberfest! 😀
#Choctoberfest is a virtual event put together by The PinterTest Kitchen. Bloggers from around the world will be posting their favorite chocolate recipes, and you'll get a chance to win some awesome prizes. What's not to love?
Here's what this event is all about!
#Choctoberfest would not be possible without our sponsors, starting with our 2015 Gold Sponsor, Imperial Sugar. Imperial Sugar has been a trusted name in family kitchens since 1843. Their sugar products and sweeteners are made from non-GMO cane sugar and ensure consistently delicious results. We'll be using Imperial Sugar whenever we use sugar in our recipes this week, and can't wait to share the sweetness with you!
You can find Imperial Sugar on Pinterest, Facebook, Instagram, Twitter, and more. Make sure you visit the recipes section of their website for some sweet inspiration, and you can also find coupons on their website if you want to try out Imperial Sugar yourself.
Imperial Sugar and our other sponsors have banded together to contribute some awesome prizes for our #Choctoberfest giveaway! Entering is simple – just click below to follow us on Pinterest. Here's what you could win:
We also have a nonprofit sponsor this year – Rescue Chocolate! They make vegan chocolate treats and donate 100% of their proceeds to animal shelters.
Enter now to win the #Choctoberfest prize. Hurry, because we're picking the winner on October 12 at 8:00 AM, so if you don't sign up before then, you'll miss your chance!
a Rafflecopter giveaway
A huge thank you to all of the other blogs participating in #Choctoberfest 2015. Check out their blogs throughout the week for chocolate recipes you won't be able to resist: The PinterTest Kitchen • 2 Cookin' Mamas • A Day in the Life on the Farm • Aloha Flavor • Amy's Cooking Adventures • Angels Homestead • Balancing Motherhood • Bless this Mess • Busy-at-Home • Chocolate Slopes • Coconut & Lime • Colie's Kitchen • Cookaholic Wife • Cooking In Stilettos • Cooking With Libby • Cookistry • CopyKat Recipes • Cravings of a Lunatic • Crumbs in my Mustachio • Culinary Couture • Cupcakes Take The Cake • Deliciously Savvy • Eat It & Say Yum • Fairyburger • Famished Fish, Finicky Shark • Farm Fresh Feasts • Food Hunter's Guide to Cuisine • Full Belly Sisters • Get Off The Couch and Cook • Grumpy's Honeybunch • Hey What's for Dinner Mom? • Honey and Birch • I Can Cook That • Jane's Adventures in Dinner • Jessie Weaver • Life on Food • Life, Love, and Good Food • Majorly Delicious • Moore or Less Cooking Food Blog • Mother Would Know • Or Whatever You Do • Poet in the Pantry • Recipes Food and Cooking • Sassy Southern Yankee • Savory Tart • Seduction in The Kitchen • Serena Lissy • Sumptuous Spoonfuls • Take Two Tapas • That Skinny Chick Can Bake • ThatsSoYummy • The Chonchudo Files • The Crumby Cupcake • The Dinner-Mom • The Saucy Southerner • The Spiced Life • The Spiffy Cookie • The Two Bite Club • The Weekday Gourmet • Vintage Kitty • Wendy Polisi • What A Girl Eats • WhitBit's Indian Kitchen • Wit Wisdom & Food • Zesty South Indian Kitchen Are you a blogger who is interested in joining us during out next community event? Sign up here now! We'll make sure you get an email about our next blogger event. This post is sponsored by Chocolate Mint Essential Woman Omega Swirl and Chocolate Silk Greens from Barlean's! I was sent samples to review, all opinions are my own as always.
Barlean's Chocolate Mint Essential Woman Swirl, 8-Ounce~ "Omega Swirl is an Omega-3 Sensation with the taste and texture of a fruit smoothie! Now everyone can enjoy the benefits of Omega-3 without the oily taste and texture or swallowing large capsules. Rich in vital and essential Omega-3 fatty acids, Omega Swirl flax and fish oil supplements are the freshest, best tasting and most nutritious, naturally. Omega Swirl is the perfect solution for the whole family!"
Greens Chocolate Silk ~
"Barlean's new Chocolate Greens is the absolute easiest and most delicious way to fuel your family's vitality, energy and immunity with the antioxidant power of more than 20 servings of fruits and vegetables per serving. Kids will love this super nutritious drink, so it's perfect for the whole family. This green drink is great served hot or cold, and features the nutrition of more than 50 unique super foods and supplements, delivering a MEGA 9,000 ORAC antioxidant value per serving. Its delicious chocolate flavor comes from 100% all-natural cocoa powder. Zero sugar!" Both Barlean's Chocolate Mint Essential Woman Swirl and Greens Chocolate Silk Powder taste delicious and are perfect for baking and in a smoothie.
The mint flavor inspired me to make
Chocolate Mint Fudge Crumb Bars
. I love chocolate and mint combo! Add a chocolate shortbread crust cookie and it's a dreamy cookie bar!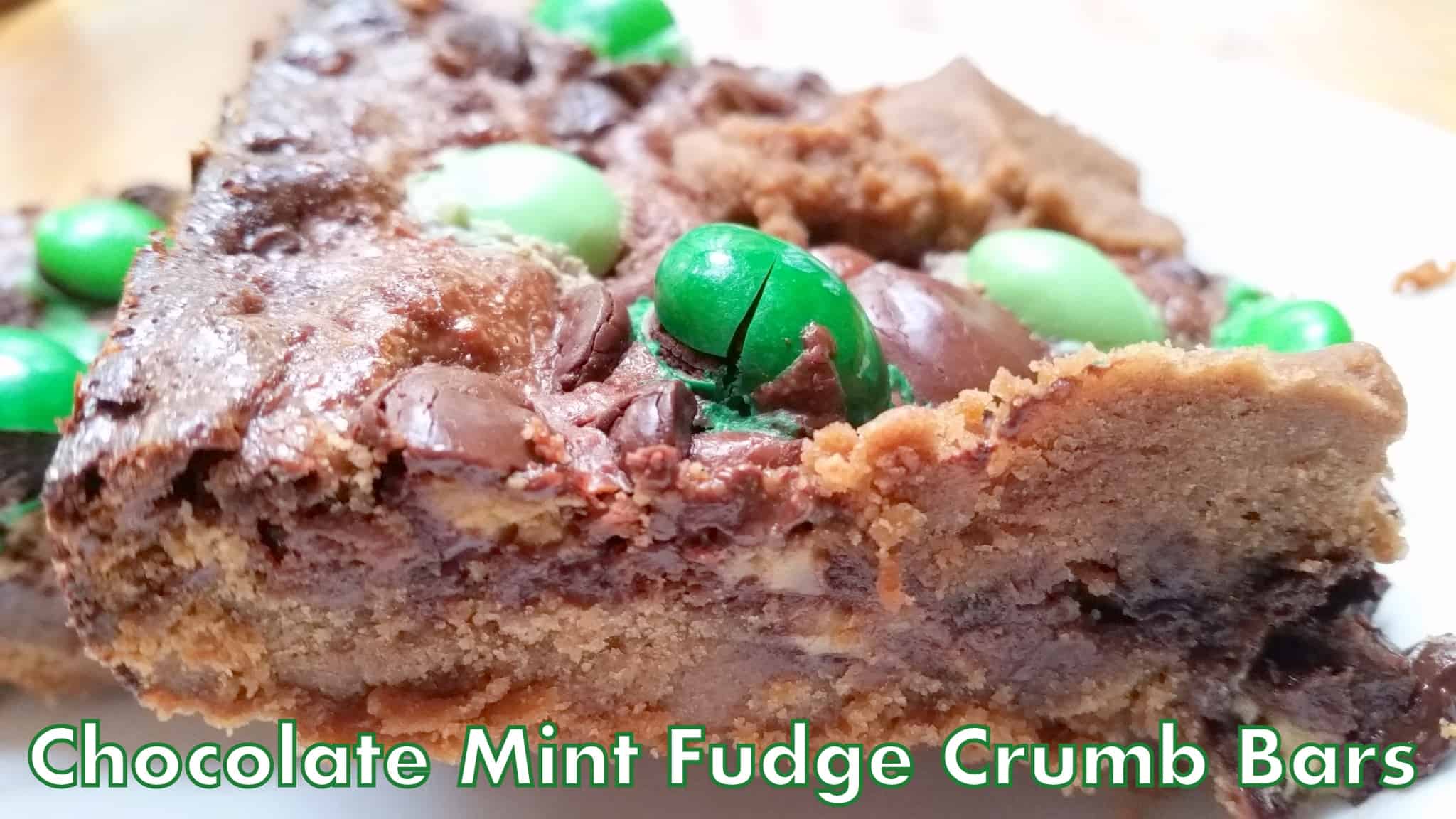 These bars came out better than I imagined! Perfect blend of mint and chocolate! It's a very Chocolate-y shortbread cookie with a fudgey center topped with Mint M&M's!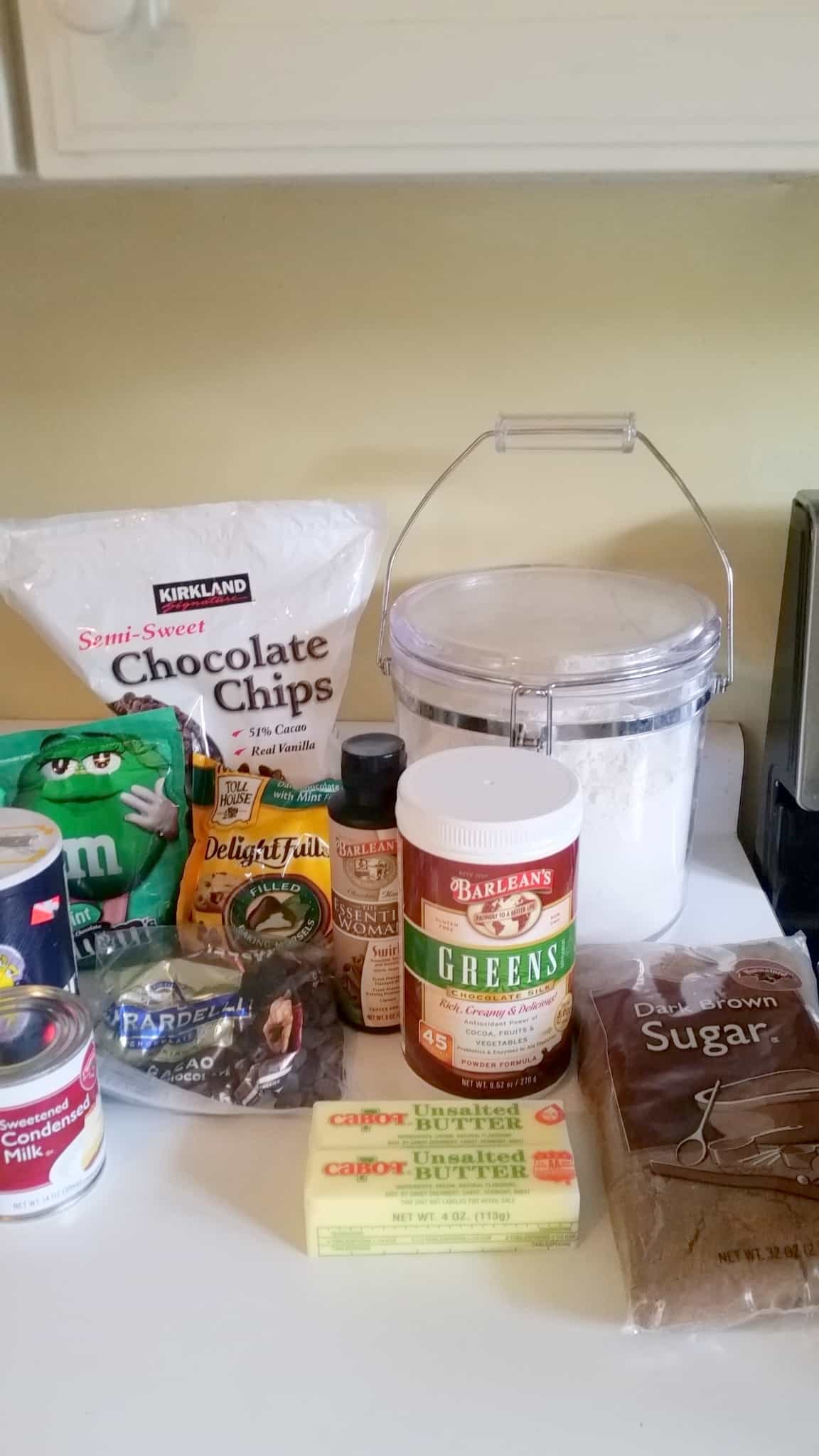 Here's what you will need for this recipe.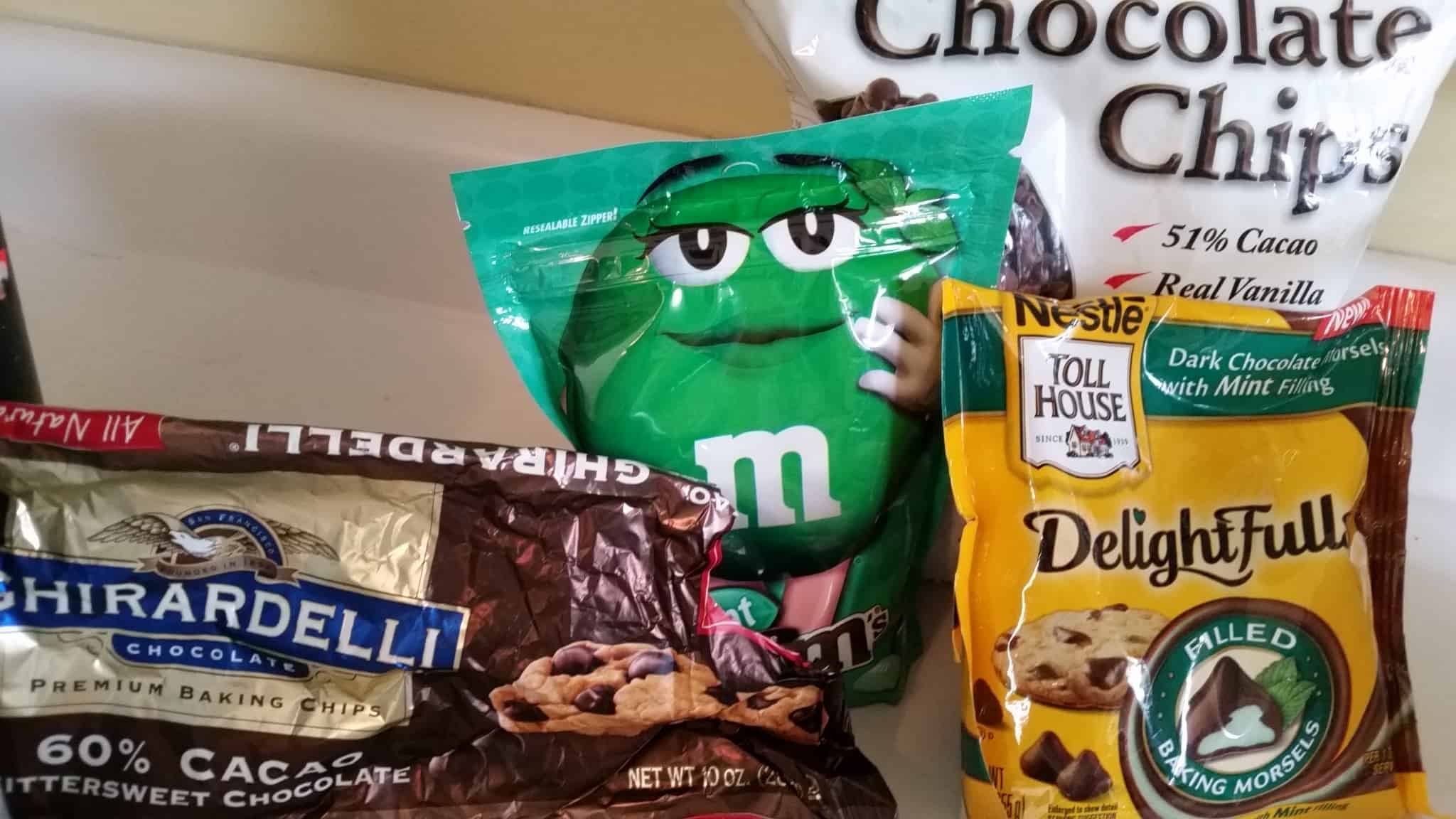 Ghiradelli Bittersweet Chocolate Chips, Semi Sweet Chocolate Chips, M&M mint chips, Toll House Delightfulls Filled Mint Baking Morsels.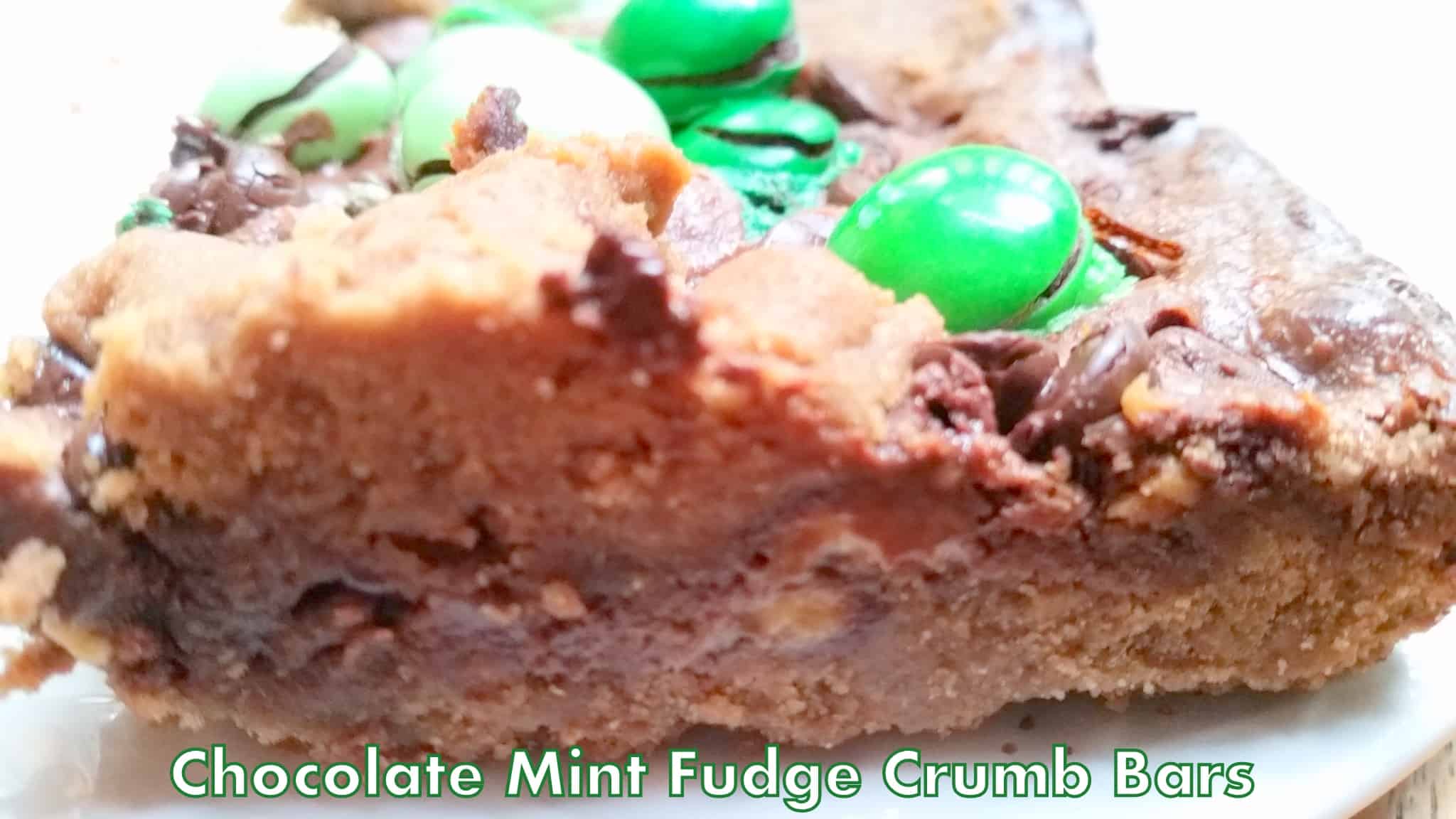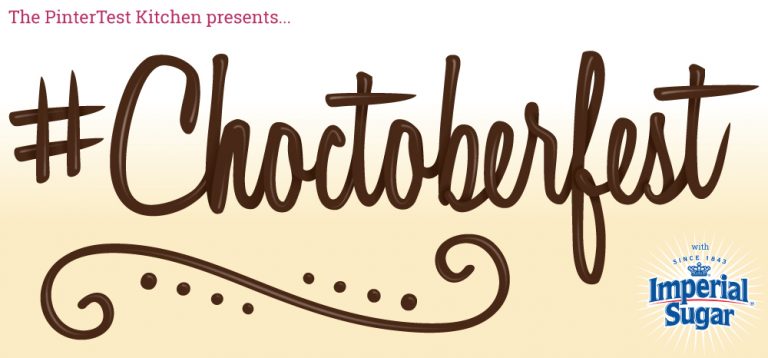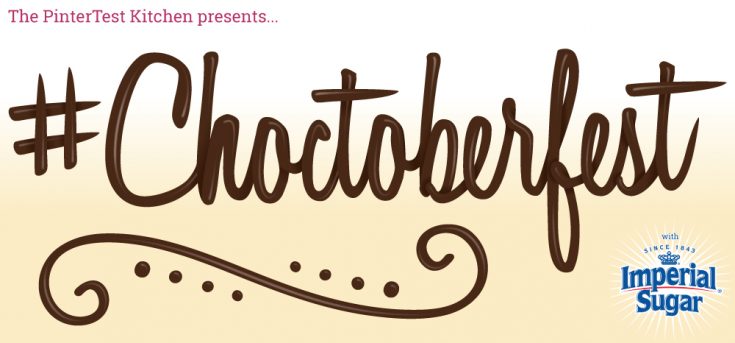 Yield: 45 mins
Chocolate Mint Fudge Crumb Bars
Prep Time: 10 minutes

Cook Time: 35 minutes

Total Time: 45 minutes

The Best Mint Chocolate Bar with a chocolate shortbread crust, fudgey filled and a mint M&M's top.
Ingredients
2 sticks unsalted Cabot butter, softened
1/2 cup Brown Sugar, packed
1 Tbsp Barlean's Chocolate Mint Swirl
2 scoops Barlean's Chocolate Silk Powder
2 cups of flour
1/2 tsp salt
1/2 cup Ghiradelli Bittersweet Chocolate Chips
1 cup Nestle Toll House Dark Chocolate Morsels with Mint Filling
1 cup Semi- Sweet Chocolate Chips
1 cup Mint M&M's
Instructions
Preheat oven to 350 degrees.
Grease 9 x13 baking dish.
Cream butter and sugar together. Add Barlean's Chocolate Mint Swirl.
Beat in flour, Barlean's Chocolate Silk Powder and salt until and crumbly.
Reserve ¾ cups of the crumb mixture and press the remaining onto bottom of prepared baking dish.
Bake for 10-12 minutes or until golden brown.
Meanwhile, combine sweetened condensed milk and bittersweet chips in a microwave safe dish and heat on medium heat, in 30 second intervals in microwave until chips are melted. Stir until smooth.
Pour over hot crust and spread until even.
Sprinkle Nestle Toll House Delightfulls morsels on top of the chocolate layer.
Sprinkle reserved crumb mixture over chocolate mixture.
Sprinkle with 1 cup semi-sweet chocolate chips and mint M&Ms.
Bake for an additional 25-30 minutes or until set.
Cool and cut into bars.
Enjoy!

PIN IT:

Recipe adapted from Mom on a Timeout