Crispy, crunchy and delicious cinnamon apple chips are the perfect grab and go snack.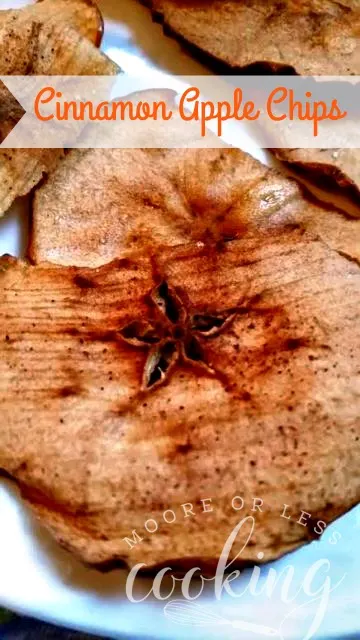 We love taking our family and friends to Jordan Pond House in Acadia National Park. They serve the best apple chips that I have ever eaten. I tried recreating them and I think they turned out delicious! My grandkids loved them too!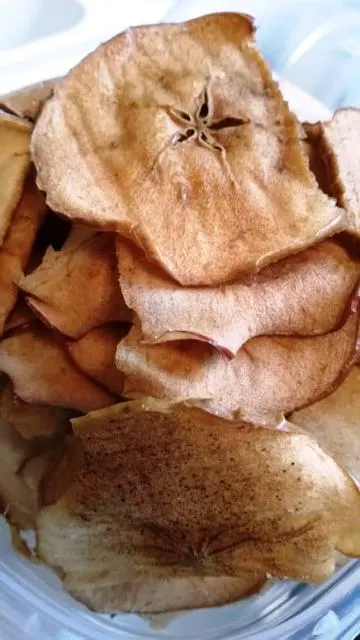 I decided not to core the apples and used the mandolin to slice them very thin. I used two very large Gala apples. Sprinkle with cinnamon sugar and bake on a low temperature in the oven.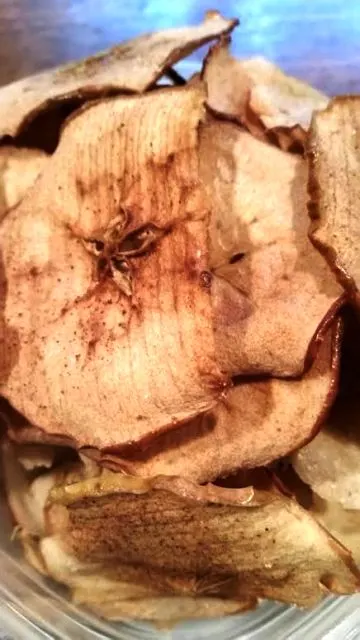 Have you ever used a mandoline? This was my first time using a Box Mandoline and love how easy it is to use. There are hundreds of recipes that I can't way to try using my Box Mandoline and Grater.
I love my Box Mandoline and Grater so much that I am giving away one Box Mandoline and Grater to ONE LUCKY WINNER!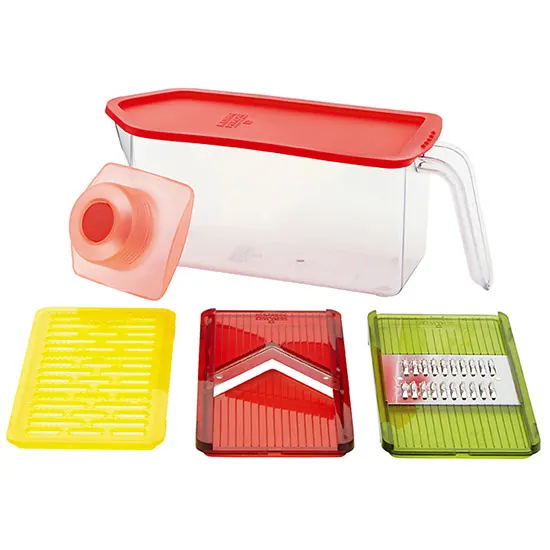 Julienne, slice, and grate like a professional with one compact kitchen tool! Blades easily snap on to the top of the storage container allowing for neat and easy use.
Use a push-pull method on the julienne double-edged stainless steel blade attachment to get perfect thin strips every time. The V-blade attachment slices potatoes, zucchini, cucumber, carrots, lemons, apples, and more with its extra sharp stainless steel blade. Use the grater attachment to quickly and easily grate cheese for pasta, garlic, and ginger for a stir fry, or citrus for desserts.
The nonslip base and easy-grip handle provide safety and stability while cutting. Comes with a hand guard to protect your fingers while slicing. When you're done, simply snap on the storage lid to store leftovers, or to store the 3 blades and hand guard.
Cut perfect slices every time
Extra sharp double-edged stainless steel blades.
Non-slip base and an easy-grip handle for safety and stability while cutting.
Protective hand guard included.
Use the push-pull method for quick cutting and grating.
Pour spout for neat draining.
Compact storage
Warning: Not for children – blades are very sharp. Improper use may result in injury. Not for use in the microwave or freezer.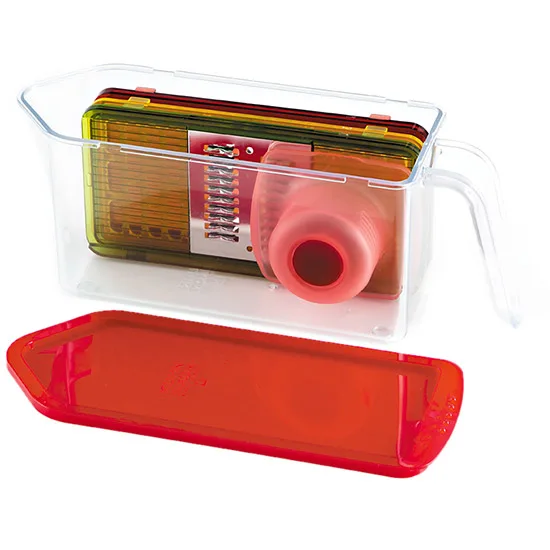 Storage container, lid, and grater attachment are dishwasher safe. Hand wash and air dry for Julienne and V-Blades.
Weight: 12.17 oz.
Dimensions (L x W x H): 9.5″ x 3.5″ x 3.5″
Just leave a comment below telling me what recipe you will make first if you win a Box Mandoline and Grater?
Pin It: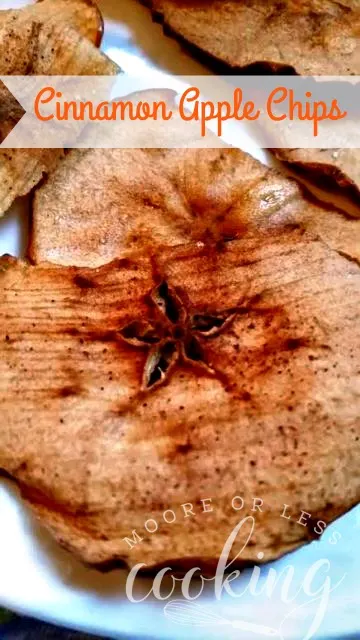 Yield:

2 apples
Cinnamon Apple Chips and a Mandoline Giveaway!
Total Time:
2 hours
10 minutes
Crispy, crunchy and delicious cinnamon apple chips are the perfect grab and go snack.
Ingredients
2 Gala Apples, sliced thin with Mandoline
1/8 tsp ground cinnamon
1 tsp sugar
Instructions
Preheat oven to 225 degrees Fahrenheit
In a small bowl, stir cinnamon and sugar together. Set aside.
Slice apples with the mandoline slicer. Line two sheet pans with parchment paper, and place the apple slices side by side on parchment paper, in a single layer. Don't overlap the apple slices or place them on top of each other, they won't crisp up. Sprinkle the apple slices with the cinnamon sugar.
Bake the apple slices for 1 hour, then remove them from the oven and flip them over. Return the apple slices to the oven for another hour, then turn the oven off. Let the apple chips cool completely in the oven, this is when they will crisp up.
Recipe adapted from
Fifteen Spatulas
Giveaway Ends September 12, 2016 at 12:00 a.m.
1 Kuhn Rikon Box Mandoline and Grater, Retail Value $40.00
Contest open in the USA
Giveaway is over, Melissa S is the winner.